The Mummy Makeover is a popular procedure among women that combines a series of surgical procedures. However they are not always able to be combined in a day case procedure. The Mummy Makeover typically targets abdomen, legs and breast (breast augmentation or breast lift) to give a more defined and contoured figure.
But this is a lot of areas to be operated on at once and a great deal of information to take in during a single consultation. In the majority of cases, we will not perform a Mummy Makeover as one surgical procedure and you will be required to attend multiple consultations to discuss each stage of your surgery.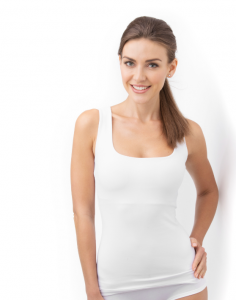 What does a Mommy Makeover consist of?
The Mummy Makeover consists of a combination of a Brazilian Tummy Tuck or Abdominoplasty which is a surgical procedure that combines liposuction and a tummy tuck. This procedure provides more sculptured results and its ideal for patients who suffer from more excess fat than skin. The Brazilian Tummy Tuck provides faster recovery and healing and has less risk of complications compared to the full abdominoplasty. The Brazilian Tummy Tuck is performed under general anaesthetic and the length of the procedure would depend on the amount of fat and skin required to be removed but on average takes around 3-4 hours which is why a breast procedure would not be able to take place at the same time as this can take another 3-4 hours.
At The Private Clinic, we work with the highly skilled consultant plastic surgeon Mr William Van Niekerk, who specialises in Brazilian Tummy Tuck procedure. You can see his video describing what happens during the procedure on our website.
The Mummy Makeover also offers the possibility to combine other popular breast surgery procedures however they do not take place on the same day. They include:
We do not perform any breast procedures at the same time as a Brazilian Tummy Tuck. The length of time required for both procedures is very extensive and patient safety is a priority. When booking a consultation for a mummy makeover we will recommend that you choose the procedure that you would like to have first and focus on that stage before discussing the next. Our consultations are very detailed and we would not want you to feel rushed and feeling ill-informed on leaving which is why we ask patients to attend 2 different consultations to discuss each procedure separately.
The Mummy Makeover is particularly popular among women who after their pregnancies want to re-shape their bodies. The Mummy Makeover is also popular for patients who are looking to reduce the sagging, excess skin and fat around the abdomen and achieve a more sculpted and contoured look.
At The Private Clinic, we tailor each procedure to every patient's needs and goals. We work with a team of highly experienced doctors with years of experience in their field. If you are considering a Mummy Makeover, during your consultation our expert doctors will be able to assess and determine how many procedures you will require and can advise when is the best time to have the operation.
The Private Clinic has clinics across the UK in London, Manchester, Northampton, Birmingham, Leeds, and Buckinghamshire,
To book a consultation for a Mummy Makeover at any of our clinics you can call us on 0333 920 2471 or visit our website where you can find before and after pictures and read the patient stories of our tummy tuck patients.