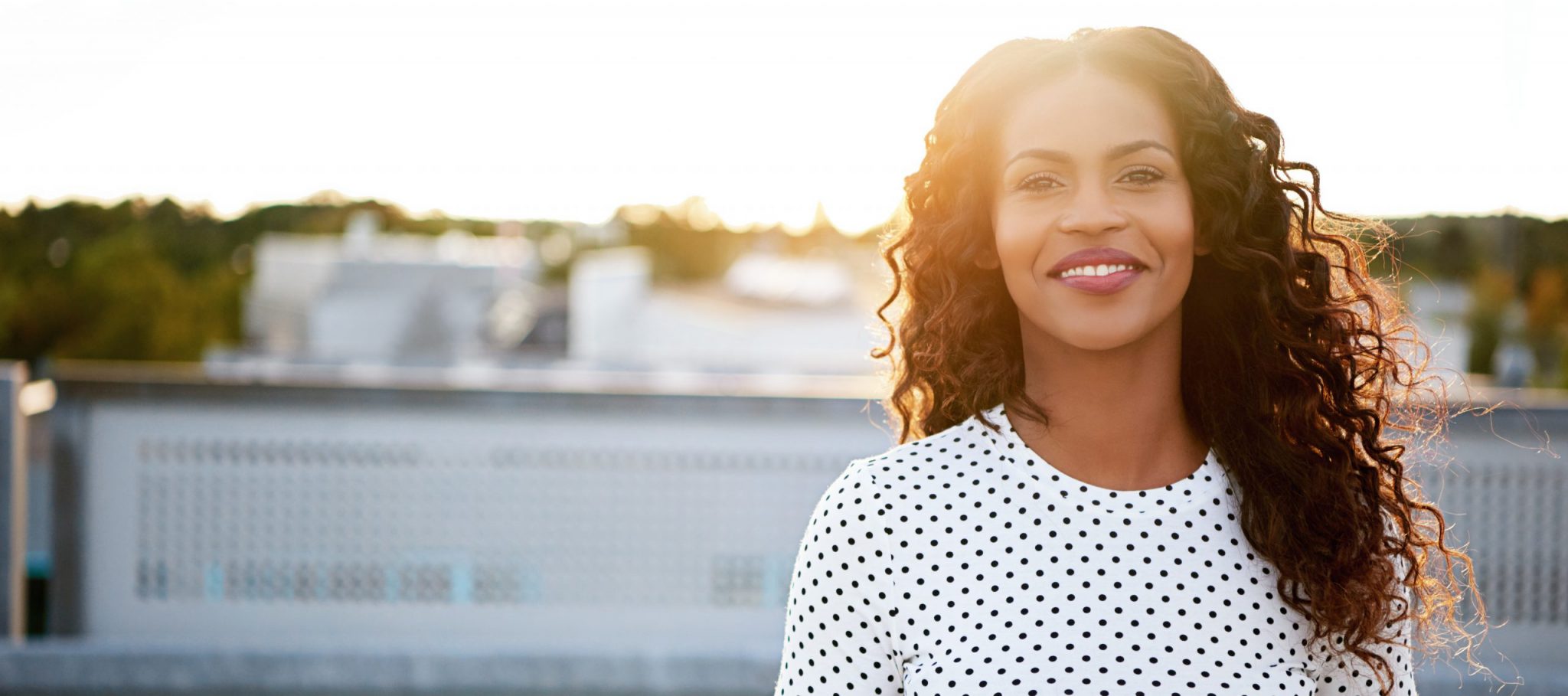 Breast uplift, Breast lift or Mastopexy surgery can offer you a great way to regain your body confidence
Create higher and firmer breasts with improved nipple position
Renowned Plastic Surgeons based in the UK
0% Finance Available
What's on this page
Medically reviewed by Lorcan Sheppard BSc MBBS FRCA, Chief Medical Officer for The Private Clinic of Harley Street, London.
Last Reviewed November 16th 2023
Related Cosmetic Surgery
Breast Uplift
Sagging, or droopy breasts, which result from the relaxation of ligaments, can affect a woman's self-esteem and resulting in a negative body image. It can make you look and feel older than you'd like.
Breast uplift, Breast lift without implants or Mastopexy surgery can offer you a great way to regain your body confidence, giving you fuller-looking breasts and correcting their positioning on your body for a more uplifted appearance.
At The Private Clinic breast uplift surgery is performed by some of the UK's top consultant plastic surgeons. Our specialised breast surgeons are available for consultations at our clinics in: London, Birmingham, Manchester, Liverpool, Leeds, Buckinghamshire and Northampton.
What are the advantages of a breast uplift?
The benefits of a breast uplift or mastopexy procedure include:
Breasts will look higher and firmer breasts.
Create a more feminine appearance.
Improved areola size and nipple position.
Ability to wear a wider range of clothing, without a bra if desired.
Improve breast symmetry.
Reduce breast skin contact on the chest.
Increase self-confidence.
Breast Uplift or Mastopexy surgery at a glance
Procedure Time
2 hours
Anaesthetic Type
General Anaesthetic
Hospital Stay
Overnight
Washing
1 week
Driving
1 – 2 weeks
Up & Mobile
1 day
Sexual Activity
4 – 6 weeks
Back to work
2 weeks
Exercise
6 weeks
Travel
6 weeks
Full Recovery Time
6 weeks
Final Results
6 – 12 months
Support Garments
Surgical Bra to be worn for 6 weeks
Sleeping
Sleeping elevated on back for 2 weeks
What type of breast issue do you have?
Breast size, shape and sag: If your breasts are empty or saggy, or you are unhappy with the shape of your breasts or the position of your nipple, a Breast Uplift or Mastopexy may be the most suitable option for you.
Breast volume loss and tone: Sometimes the problem isn't size, but the loss of volume and tone. If your breasts appear 'empty' or simply make you feel old and unattractive, a breast lift, also known as a Mastopexy, can restore and rejuvenate this part of your body.
Breast skin, large areolas and nipple position: Stretched and thin skin, overly large areolas and downward-pointing nipples may affect how you feel about the look of your breasts, something a Mastopexy can effectively treat.
It is very common for an uplift procedure to be carried out in conjunction with Breast Augmentation, which is know as a breast uplift with implants. This can help create fuller, correctly positioned breasts.
We also offer Breast Auto-Augmentation which is a great option for patients who are looking to remove their breast implants but are worried about losing too much volume. Your breast surgeon will use your existing breast tissue to help reshape the bust to give you fullness in the upper chest along with an uplifted appearance too.
Breast Uplift Before & After Photos
Our expert surgeons and medical staff offer leading breast surgery procedures.
Take a look at the Before and After photos to see how we have helped change our patients' lives.
What to Expect
The Private Clinic has been treating patients for over 40 years with thousands of women placing their trust in us each year. We pride ourselves on being able to offer a personalised service. We have a team of friendly nurses and expert breast surgeons who understand the importance of this decision and will support you throughout your journey with us.
The Consultation
Your first step on your breast uplift journey is to meet with one of our specialist breast surgeons who will explain the uplift procedure in more detail, assess your suitability and listen to what you wish to achieve from surgery and offer you their expert advice.
Your surgeon will also:
Review your medical history
Examine your breasts
Discuss your expectations from surgery
Detail the risks and complications of breast uplift surgery
Go through the aftercare and recovery process
You will then be allocated a dedicated patient coordinator who will be your point of contact should you wish to go ahead with the procedure.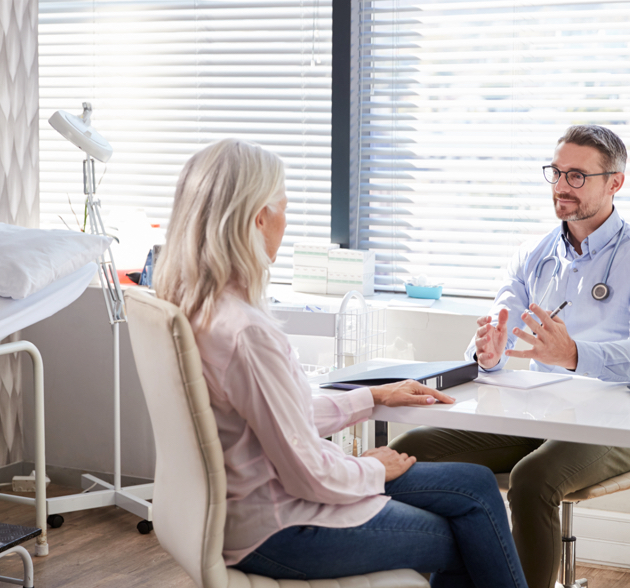 Pre-Operative Appointment
In the interests of patient safety, all our patients are assessed against our patient selection criteria.
Following your breast uplift consultation your medical history will be reviewed and the pre-operative nurse will arrange your pre-operative tests.
Most mastopexy pre-operative assessments include a blood test, MRSA swabs, urine test and a blood pressure test.
They will also advise you of any precautions you need to take in the days or weeks leading up to your breast uplift procedure and advise on any medication that you should stop taking ahead of your procedure.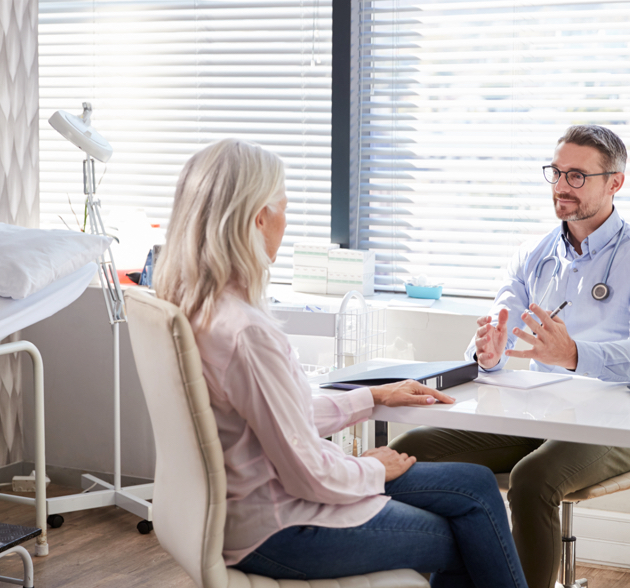 Breast Uplift Surgery
You will be asked to arrive at the hospital usually an hour before your surgery is due to take place.
Once admitted:
The nursing team will record your blood pressure and prep you for surgery.
You will meet with the surgeon who will go through the procedure again and answer any questions.
Pre-operative photos will be taken.
Your chest will be marked up ready for surgery.
The Procedure:
General anaesthetic will be administered by the anaesthesiologist.
A keyhole-shaped incision will be made which circles the areola, extends downwards, and follows the natural curve of the crease beneath the breast.
Excess skin is removed from underneath the breast.
The areola and nipple will be relocated to a position higher on the breast.
The skin will then be brought down from both sides of the breast and around the areola, shaping the new curve of the breast.
The incisions will be closed with absorbable stitches and tape will be applied.
A surgical bra will then be put on for you to wake up in.
You will then be taken back to your room to recover, where you may be required to stay overnight.
Once the surgeon and nursing team are happy that you are safe you return home, you will be discharged and allowed to leave accompanied by a family member or friend.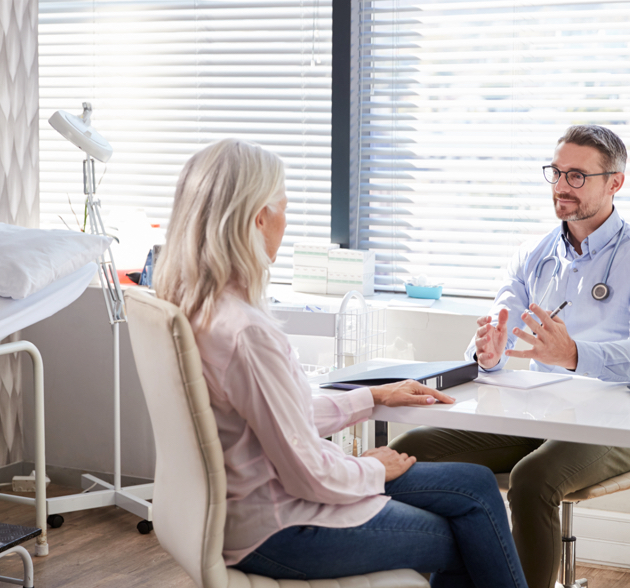 After your breast uplift procedure
A member of our nursing team will call you usually the day following your procedure to ensure you are well.
You will have information on how to contact your clinic or on-call nursing team should you have any worries or concerns at any point 24 hours a day, 7 days a week during your recovery time.
When you are discharged from the hospital, you will have a post- operative instruction sheet explaining what to do and what to avoid doing following your operation.
We recommend that you take at least 2 weeks off work and avoid strenuous exercise for at least 6 weeks. You should be resting and taking it easy, however, it is important to keep active and make sure to get up for regular short walks but do not try to do too much. You should arrange for someone to help you around the house and to help with childcare if necessary.
An appointment will be made for an incision and wound check usually 4-12 days following your breast uplift procedure. A 6-week follow-up appointment will then also be arranged with your surgeon.
At this stage, you should be pretty much back to your everyday activities, but your surgeon will be able to advise you on anything that you are unsure of or have questions about.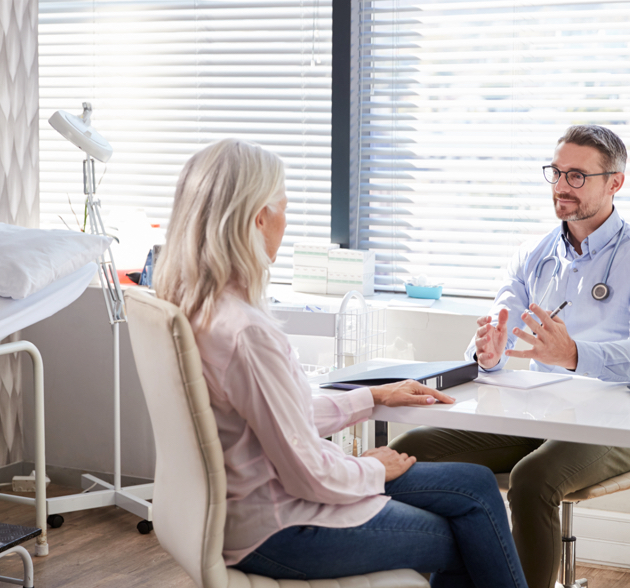 The Private Clinic have collaborated with Chrysalis Finance to offer 0% finance for our patients.*
*Acceptance is subject to status. Terms and conditions apply.
FAQs
Will I be able to go bra-less after a breast uplift?
It will be possible to go bra-less after a breast uplift however we do advise that this is for short periods only. If breast droop was an issue before your surgery then you are often more prone to this happening again, the more you wear a bra the less risk you have of breast drooping or sagging occurring again prematurely.
What are the risks of Breast uplift surgery?
There are risks associated with all surgical procedures and these will be fully discussed at your post-op appointments.
Risks that are specific to breast uplift procedures can include; breast asymmetry, undesirable scarring, change in breast/nipple sensation and recurrence of breast droop.
What is a Mastopexy?
A mastopexy is the surgical name for a breast uplift procedure. A breast lift is a cosmetic procedure, where excess skin is removed so that the remaining skin can be tightened and the nipple moved to a higher position, resulting in a firmer appearance.
What happens at a mastopexy consultation?
At your breast uplift/mastopexy consultation you will meet with your surgeon and discuss the procedure. Your surgeon will then assess your suitability for the procedure by examining you. At this stage they will be able to go through the best procedure plans to ensure that you achieve the results that you are asking for. Your surgeon will also go through any concerns of surgery that you may have and cover all of the risks. You will then meet with a patient coordinator who will be able to provide you with a quote and information to take away about the procedure.
What anaesthesia is used during an uplift procedure?
A breast reduction is performed under general anaesthetic.
What does a breast uplift procedure involve?
An incision will be made on the breast and any excess skin will be removed. The skin and surrounding tissue will then be tightened and your nipple moved to a higher position. The incision is then closed and bandages applied.
Will my breasts be smaller after an uplift procedure?
A breast lift procedure is designed to lift the breasts to higher position but in some cases it can involve removing a small amount of excess skin. When skin is removed, this can cause the breast to appear smaller. If you are looking to reduce the size of your breasts then a breast reduction would be more suited as the amount of size lost during an uplift procedure is minimal.
Can I have a breast enlargement at the same time as a breast lift?
It is possible to have breast implants at the same time as a breast lift procedure however many surgeons have found performing the procedures in separate stages often provides better results. 2 Stage procedures are becoming increasingly popular and it allows the incisions of a breast uplift to heal without the added pressure of an implant stretching them. It also allows the patient to choose an implant more accurately based on the new appearance of their bust. In some cases the procedure is still performed at the same time but this decision will be down to your surgeon's preferences.
Can a breast uplift correct asymmetry?
Breast asymmetry is actually very common with the majority of women having one breast slightly larger than the other. In some cases however breast asymmetry can be a little more severe causing distress to the patient. A breast uplift procedure can help to correct asymmetry but it can't be guaranteed. In some cases the breast asymmetry may be caused by asymmetry in the chest wall rather than the breast itself which unfortunately can't be corrected with a breast uplift procedure. Breast asymmetry can be discussed with your surgeon at your consultation which will enable them to create a personalised treatment plan.
Why choose The Private Clinic?
The Private Clinic is experienced in both minimally invasive and surgical breast reduction and uplift procedures, so you will have the chance to discuss alternative procedures with a surgeon who is familiar with all techniques. We take the hard work out of choosing your surgeon because we only work with doctors who lead their field and have performed hundreds of successful procedures.
Will I need implants as well as a breast uplift?
This will depend on what your desired result is.
A breast uplift is designed to uplift the breast resulting in a higher, tighter and more uplifted appearance.
If you are looking to increase the size of the breast, whilst a breast uplift may change your bra size slightly – an increase in size is not guaranteed.
Some patients may need breast implants to achieve the full look and feel they want. However, many patients just need the support and results that a breast uplift procedure provides.
For more information about Breast Lift with Implants click here.
Will a breast uplift hurt?
Breast uplift/mastopexy procedures are performed under general anaesthetic. You will not feel anything during the procedure. Local anaesthetic is often used at the end of the procedure to help ensure that the patient wakes up with minimal pain.
Each patient responds differently to breast uplift procedures, overall any pain or discomfort can be managed by pain medication supplied by your surgeon.
Any pain and discomfort should not last long and dissipate quickly for most patients.
Will I have scars after a breast uplift?
There are 3 types of incision techniques associated with a breast uplift procedure.
Periareolar incision – This runs around the outer edge of the areola.
Lollipop incision – An incision around the areola and down the breast to the inframammary fold.
Anchor incision – An incision line will run around the areola, down the breast and then along the inframammary fold.
Periareolar incisions are not commonly used anymore as they tend to stretch over time and distort the appearance of the areola. Lollipop incisions also known as a vertical lift are the most popular type allowing the surgeon to lift the nipple and reshape the breast in the most effective way. An anchor scar is only really used if the patient has too much skin for a vertical lift.
Your scar will initially appear red but will eventually start to fade as you heal. Your surgeon will give you scar care advice to help you achieve the best results.
How long does swelling last for after a breast lift procedure?
Swelling after a breast uplift procedure usually starts to go down a week post-procedure. It may seem that the majority of the swelling is gone after a month, but it can actually take up to a year for all swelling to reduce but the effects of it as this stage are often not noticed.
Will I be bruised after a breast uplift?
Every patient heals differently; bruising can appear but after around 10 days it tends to have all faded out.
Will I need to wear a special bra after a breast lift procedure?
It is usually advised that your surgical bra is worn day and night for 6 weeks post-op however your surgeons' advice may vary depending on their preferences and how you are healing. You will be able to return to wearing underwire bras after 6 weeks when given the go-ahead by your surgeon.
Will I be able to breastfeed after a breast uplift?
Although great care is taken during the procedure, sometimes the milk ducts can be cut which will make breast feeding after breast uplift surgery a challenge. If you are concerned about breast feeding post-procedure then we recommend you speak to your surgeon.
How long does a breast uplift last for?
A breast uplift is a permanent procedure and your breasts will remain in their new lifted position for a long time. Things that can affect the results include weight gain, pregnancy and ageing.
Will a breast lift make my breasts look fake?
A breast lift will never be able to give you a high, round or fake appearance to the bust. The procedure is using your natural breast tissue to reshape the breast. Your breasts will appear lifted and shapelier but not 'fake'.
Can I still get breast mammograms after a breast uplift procedure?
A breast lift generally does not have much of an effect on a mammogram screening procedure. If you have had a mammogram previously that took place before your breast uplift procedure then your images taken before may not be helpful to compare future mammograms against. We suggest that you speak to your doctor and book in for a mammogram around 6 months after your breast uplift procedure to create a new baseline mammogram image to work from in the future allowing them to identify change. The actual mammogram procedure can take place as normal.
Can I drive after a breast uplift?
We advise that you avoid driving until the anaesthetic has cleared from your system and you are off any pain medication. You should also only drive if you feel comfortable to do so and have full movement without any restrictions. Generally we recommend waiting 1-2 weeks and then getting the go-ahead from your surgeon at your post-op appointment. Driving too soon after a surgical procedure could void your insurance so please check before getting behind the wheel again.
When can I fly after a breast uplift?
Short-haul flights can be taken 2 weeks after your procedure but long-haul flights will need to be avoided for 4-6 weeks. We recommend speaking about any travel plans with your surgeon before booking your procedure to ensure you are healed in time.
When can I return to work after a breast uplift procedure?
Everyone heals differently so the time you will need to stay off work varies between patients. Most patients return to work 1-2 weeks post-procedure as long as their job role does not involve heavy lifting or stretching.
When can I exercise again after a breast uplift?
Exercise should ideally be avoided for 6 weeks however we recommend that you stay active by taking regular walks during the recovery process. Upper arm exercises and swimming can begin after four to six weeks. Always wear a good quality sports bra when exercising.
Can I pick up my child after breast lift surgery?
We recommend that you organise help with childcare for at least the first week after your breast lift procedure. At your 2 week appointment, check with your surgeon to get their advice as they will be able to assess how you are healing. When you start to lift your child again, be sure to lift with your knees, ensure the child is not moving around excessively, do not hold for excessive periods of time and if it hurts or starts to hurt – stop immediately.
How do I know if I need a breast uplift?
• Does one of my breasts droop lower than the other?
• Do my breasts have a long shape?
• Do my areolas or nipples point downwards?
• Do my nipples drop lower than my breast crease?
If you answer yes to any of the above questions then you may be suitable for a mastopexy but the best way to find out is to book a consultation with one of our expert surgeons.
Do I need to have breast implants with my uplift procedure?
It is not essential that you have breast implants with a breast uplift procedure and the majority of procedures are performed without this combined procedure. A breast implant will make your bust larger so unless this is what you want to achieve from surgery then a breast implant would not be required. You can find out more about Breast Lift with Enlargement here.
What is the recovery process?
Following the procedure, you will need to stay in the hospital overnight.
Once you have returned home, depending on your age and general fitness, you will need to rest for two to six weeks. We recommend that you take at least 2 weeks off work and avoid strenuous exercise for at least 6 weeks.
Swelling and localised discomfort will subside within a few weeks, but you will need to wear a support bra, with no under-wire, for at least 6 weeks.
Scars are usually quite red for the first six weeks after surgery. They then change to a purple colour over the next three months before fading.
How much does Breast Uplift cost?
The Private Clinic sees over 15,000 new patients every year and performs over 10,000 procedures, with one of the highest patients satisfaction in the sector, TrustPilot 9.4, 5-star rating and 98% would recommend us to their friends and family. We are a multi-award winning provider and have been voted the Aesthetic award for Best UK Clinic Group 2017.
The Private Clinic prides itself on its commitment to Medical Expertise, Patient Care and Satisfaction, Honest advice and most importantly results. We are above all committed to quality. Please feel free to contact us for any advice or to book a consultation with one of our expert breast surgeons.
The cost of a Breast Uplift can be part of your decision to undergo the procedure but it should not be the deciding factor. For more information about The Private Clinic, our experience and medical expertise click here.
The cost of a Breast Uplift is approximately £7500. All prices are quoted on a case-by-case basis and you will be provided with a more accurate quote following your consultation.
Consultations with our breast surgeons are £100 at our clinics in London Harley Street, Birmingham, Leeds, Manchester and Northampton clinics.
We also offer consultations with our highly experienced Patient Coordinators which require a £25 refundable deposit to secure your place. These are available in Birmingham, Leeds, Manchester and Northampton.
Patient coordinators are able to offer you all the information you require prior to meeting a surgeon.
Please note all consultations available at at our London Harley Street clinic are with a surgeon.
Is there a breast uplift clinic near me?
The Private Clinic has clinics nationwide so we are sure to have an expert breast surgeon located near to you.
Our clinics are in;
London – 98 Harley street, W1G7HZ
Manchester – 25 St John Street, M3 4DT
Birmingham – 88 Hagley Road, B16 8LU – West Midlands
Leeds – 45 Park Square North, LS1 2NP – Yorkshire
Buckinghamshire – Virtual Consultations Only
Northampton – 82 Billing Road, NN1 5DF – East Midlands
To find out more about booking a consultation at a clinic near you, contact us here.
Does laser skin tightening work on breasts?
We are very aware of the non-surgical breast lift treatments on offer. Whilst they do boast a great list of benefits, there is little evidence to show that the results are as good as, or as long-lasting as those that you may achieve with breast uplift surgery.
What causes saggy breasts?
Saggy or sagging breasts, also known as breast ptosis can be caused by a variety of factors.
Ageing & Reduction in skin laxity breast tissue
Hormonal changes
Pregnancy
Weight gain or loss
Menopause
As we age our skin loses its natural elasticity which causes it to look saggy or wrinkled which results in sagging mature breasts. However, the age at which breasts begin to sag can be different from person to person and it is not uncommon for a younger 20-year-old to experience breast sagging.
Larger breasts are also more prone to sagging as they have a higher breast mass which is more susceptible to the effects of gravity.
There is no evidence to suggest that not wearing a bra or breastfeeding causes sagging breasts but pregnancy or multiple pregnancies can contribute to breast ptosis.
Breast Uplift is Available in these Clinics
Things to Consider
Our advice on what to consider when deciding to have a breast uplift procedure:
1. When choosing a clinic, you should always do your research, and only go to an established, reputable clinic.
The Private Clinic has been in the cosmetic surgery industry for over 40 years. We are here to answer all of your questions and give you peace of mind.
2. When choosing a surgeon, make sure you know who you'll be seeing. Their expertise, qualifications and patient satisfaction rate are important factors to take into consideration.
At The Private Clinic, we only source the most experienced and specialised surgeons. Find out more about our plastic surgeons here.
3. Price should never be the deciding factor when choosing where to have your treatment. Safety should be your number one priority and feeling confident that they will look after you – not only before, but also after your procedure
4. When it sounds too good to be true, it often is. Always find out what implants are going to be used and what your clinic's reputation is.
Our surgeons use the highest quality CE Mark and FDA approved implants to ensure the very best results and safety standards.
Our excellent reputation for patient safety and satisfaction, honest advice and outstanding care means your journey with The Private Clinic will be an exciting experience to a newfound shape.
Breast Uplift Patient Stories
Outstanding care, patient satisfaction and results mean everything to The Private Clinic Team
To discuss breast shape, sizes, under or over the muscle placement or any other questions book a phone or video consultation.
Why Choose The Private Clinic
The Private Clinic has been treating patients for over 40 years with thousands of women placing their trust in us each year.
Top UK specialised best breast surgeons with decades of experience.
Dedicated care with your expert breast surgeon and nursing team, and a 24 hour help line.
We have state of the art hospital facilities.
Comprehensive Breast Uplift Patient Guide.
5 Star Trustpilot Rating
Find out more about Breast Uplift surgery in our informative blogs.
We believe that our experience and medical expertise will make your surgical journey a reassuring one.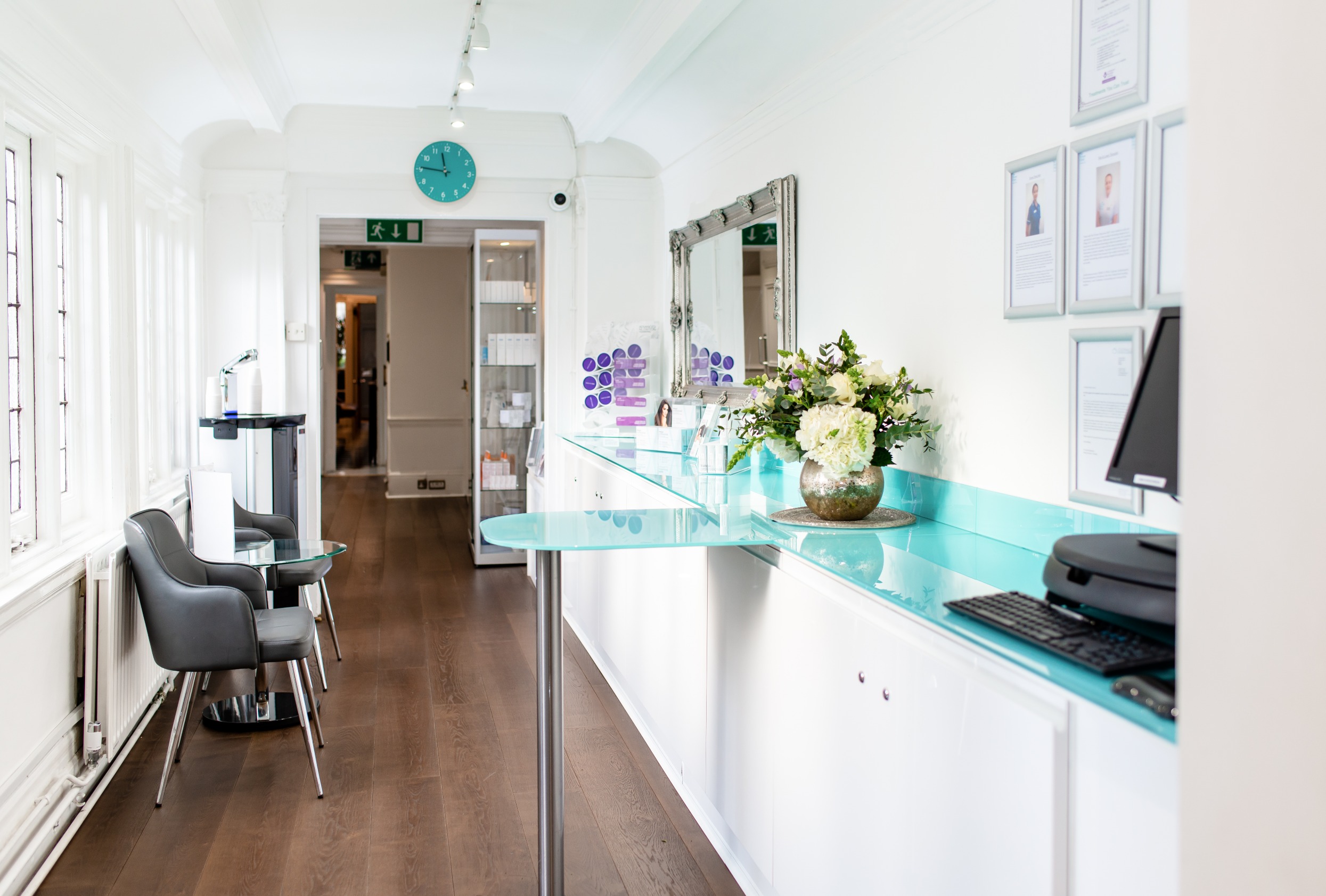 Meet our Surgeons
With a reputation for over 40 years of the very best in medical care, we only work with the very best medical professionals.
Our expert Breast Uplift, Plastic Surgeons team include: