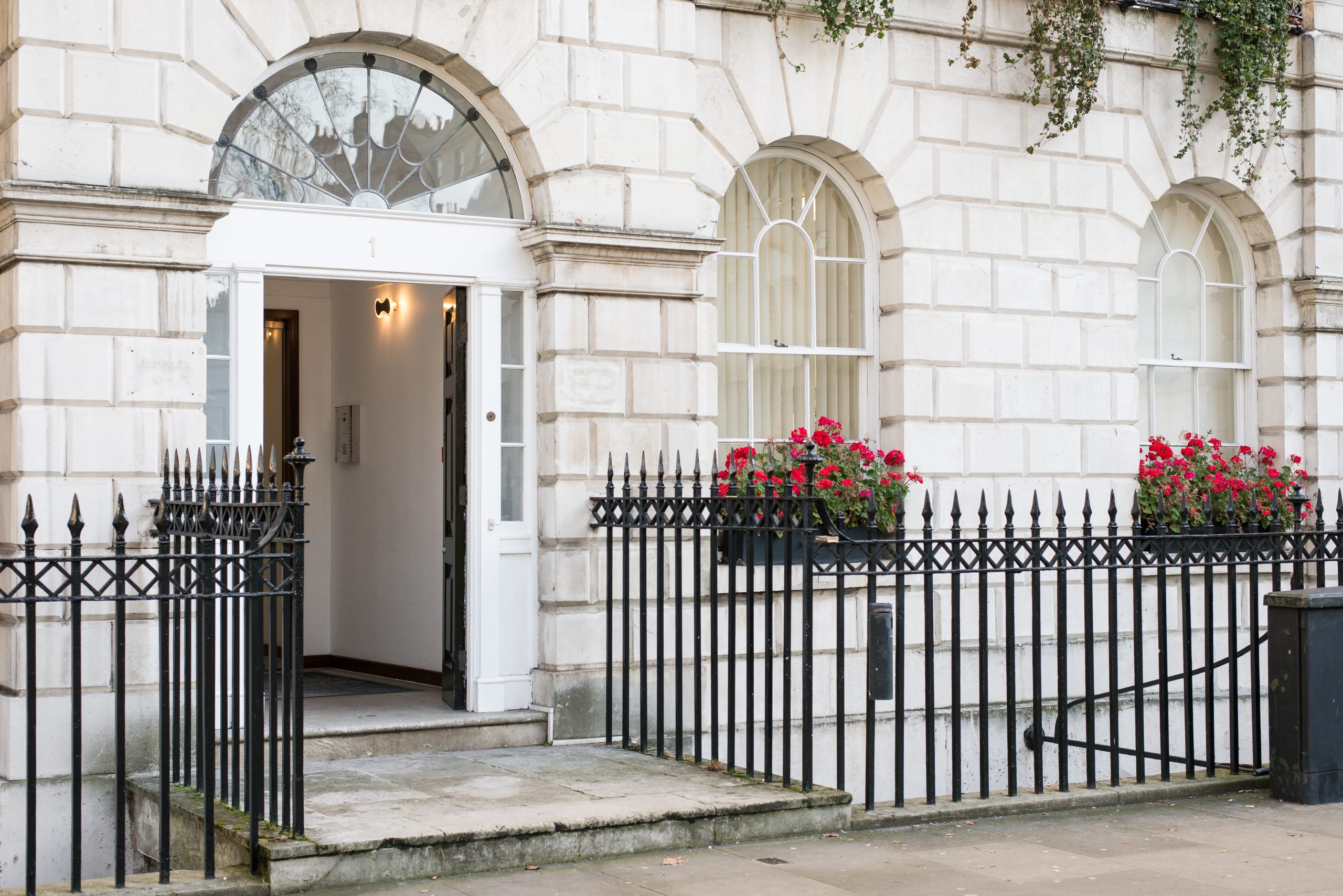 Our London Hospital is situated in central London, Fitzroy Square
We are equipped to offer you the very best service throughout your treatment journey with us
CQC rated good for safe, effective, responsive, well-led, and caring services
Fitzroy Square Hospital
Welcome to The Private Clinic Fitzroy Square Hospital
Our discreet hospital is located just a few minutes away from our London Flagship clinic where you may have had your initial consultation. We also have patients who travel to our London Fitzroy private hospital from our clinics in Birmingham, Northampton, Bournemouth, Manchester, and Leeds.
Fitzroy Square Hospital is situated on London's quiet, pedestrian only Georgian square garden in the central London area known as Fitzrovia. The peaceful surroundings make it an ideal location for our advanced high tech and luxurious hospital.
Our hospital offers state of the art facilities with advanced technology coupled with world-leading expert medical staff. This enables us to provide top quality highly personal care for our selection of procedures. We pride ourselves on our high standards of care and friendly atmosphere.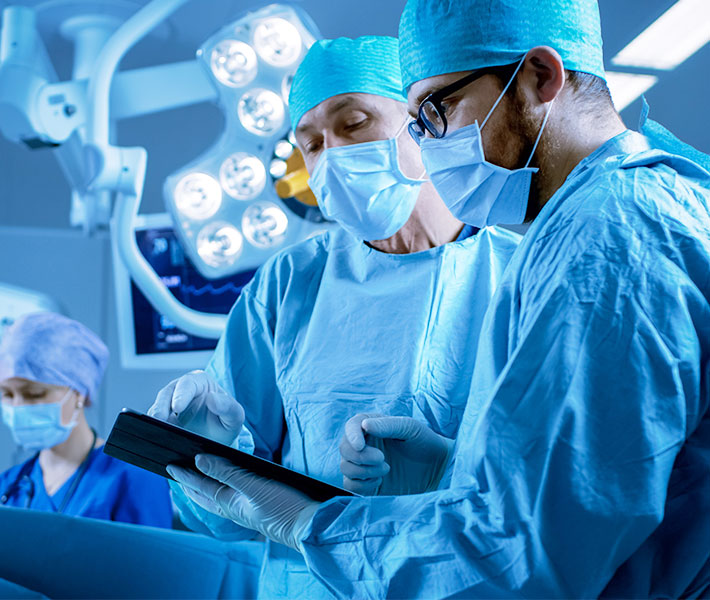 Plastic Surgery procedures to the Breast, Face, and Body
We have an expert team of consultant plastic surgeons who have thousands of hours of surgical experience, training, and expertise. Choosing a breast, face or cosmetic body surgical specialist means you can achieve the greatest quality of care with the best results.
Body Sculpting Liposuction Procedures
We were one of the first clinics to launch Vaser Liposuction in the UK and are one of the UK's leading providers. Our expert liposuction doctors have years of experience and training to ensure that you receive the best results from your liposuction and body contouring procedure.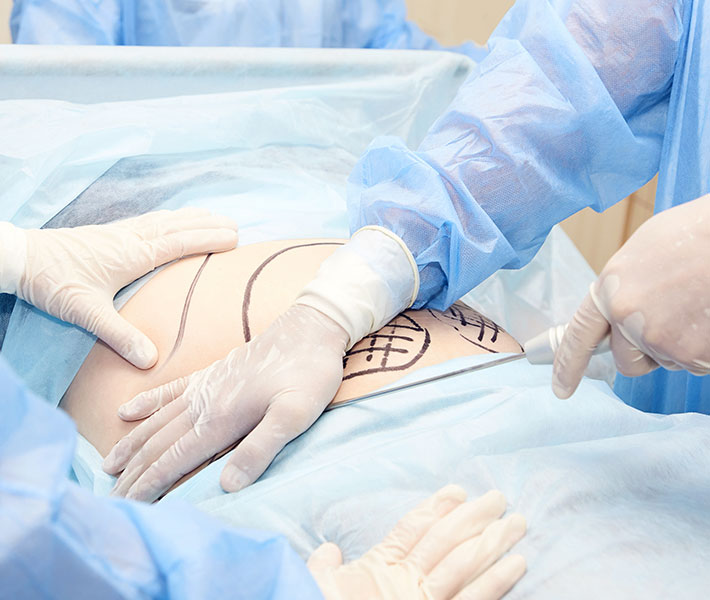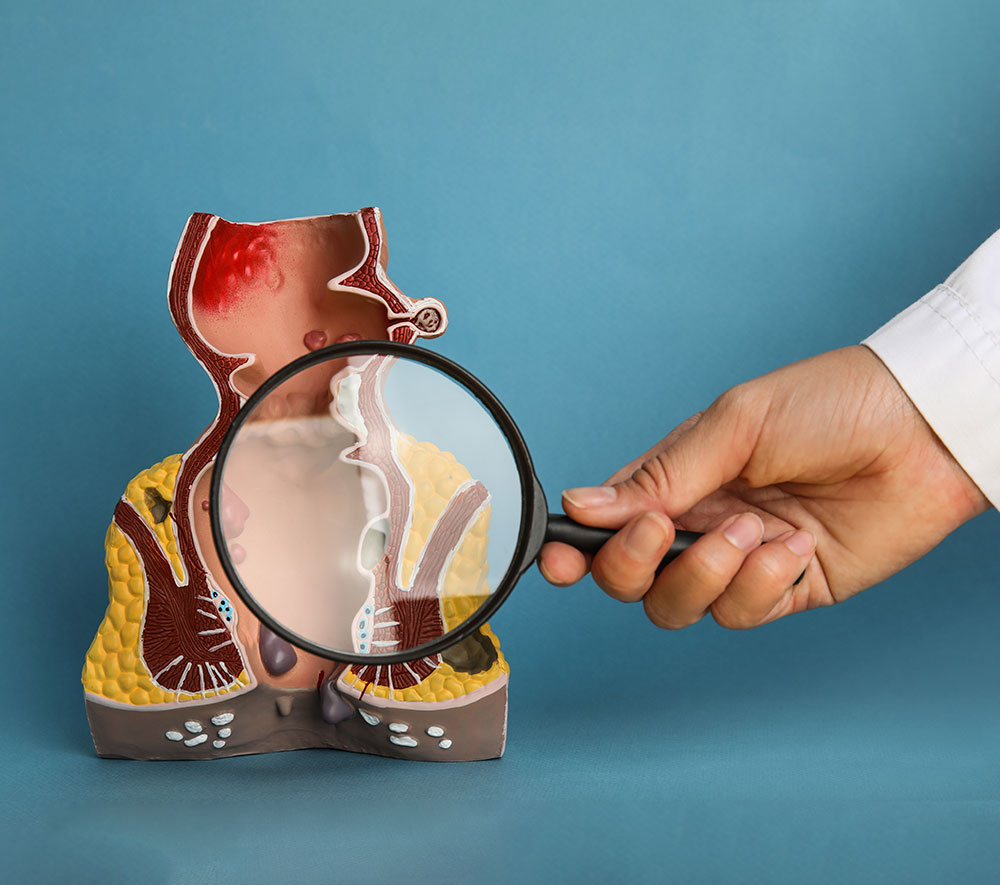 Surgical Haemorrhoid Treatment
We offer a wide range of Haemorrhoid treatments so by visiting us you can be sure that you will receive personalised haemorrhoid treatment care whether that be with our Non-Surgical Rafaelo in-clinic procedure or haemorrhoidectomy surgery at our private hospital.
Keyhole Bunion Surgery
Our exclusive bunion treatment was pioneered by our Consultant Orthopaedic Surgeon, Mr Andrea Bianchi. The day-case procedure uses keyhole techniques to correct the bunion deformity in the foot with no need for metal fixtures and no scar. Patients walk out of the hospital in the hours following their bunion removal procedure with no need for crutches.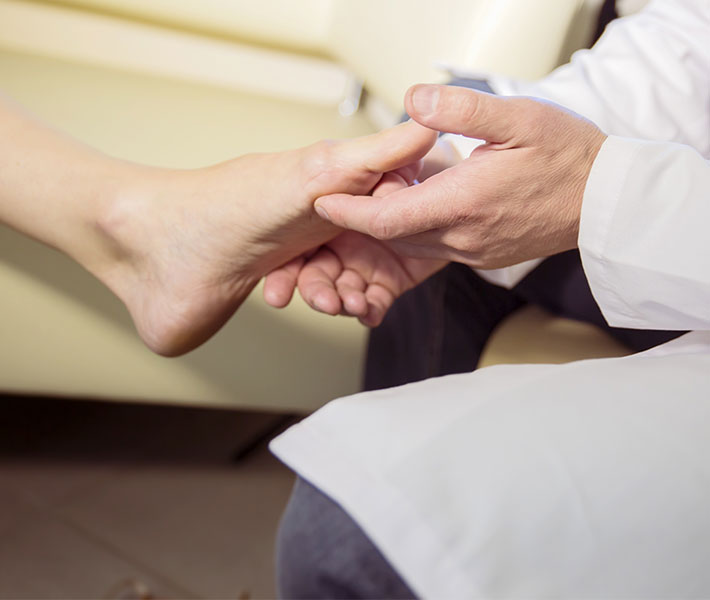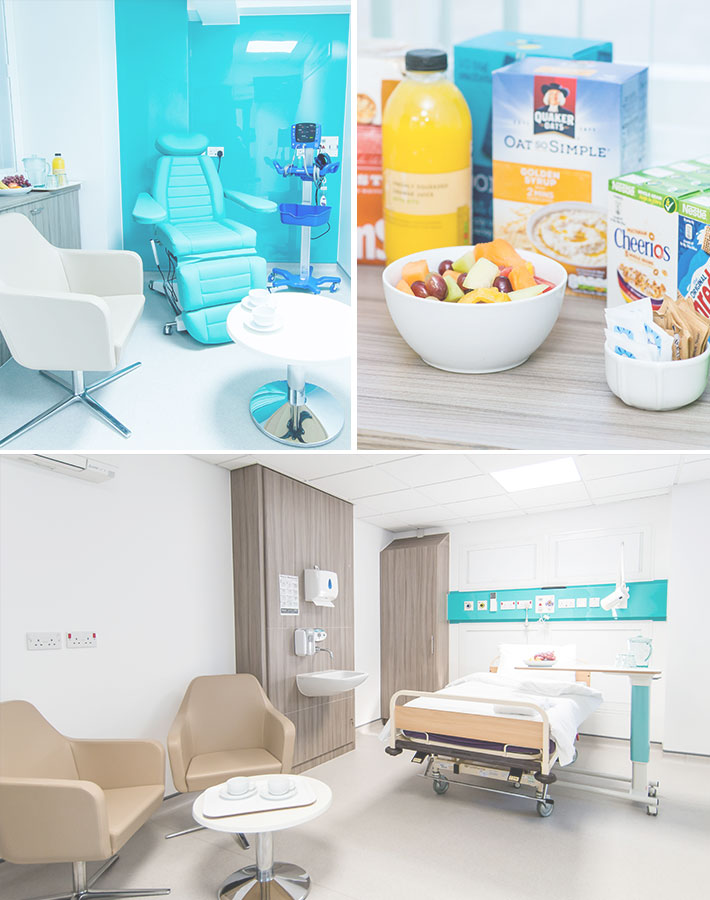 Hospital Facilities
We have 5 patient rooms, 3 of which are overnight bedrooms where we can provide patients with the best on-call care should they require it post-surgery. Bathroom and shower facilities are available for all patients including a disabled toilet.
All patients receiving care at our hospital will have their own room with a TV, access to free Wi-Fi, unlimited tea, coffee and refreshments and biscuits. Patients are served a light sandwich choice after their surgery. For patients staying overnight, dinner and a light breakfast is provided.
Our Surgeons
In order to operate at The Fitzroy Square Hospital, all consultant surgeons and doctors must meet strict criteria set by our Medical Advisory Committee to receive their practicing and operative privileges.
Our expert team of consultants and doctors must ensure that the service level that we provide meets the highest safety and quality standards.
All of our consultant surgeons are registered with the General Medical Council and have a valid licence to practice in the UK.
Why choose The Private Clinic Fitzroy Square Hospital?
State of the art facilities and theatres
Having our own hospital with two theatres means more flexibility for you as we are not dependant on the availability of third-party facilities. Our theatre teams and surgeons work together on a regular basis which means that every patient's journey is impeccable from beginning to end. Our commitment to patient care is why we are the proud winners of 'Best Cosmetic Surgery Practice. See our awards and accreditations here.
CQC
The Private Clinic is proud to announce that the Fitzroy Hospital in London, which opened in 2016, achieved a great result after being reviewed by The Care Quality Commission. It has been rated good for being safe, effective, caring, responsive and well-led from The Care Quality Commission. It was also noted that:
Staff treated patients with compassion and kindness, respected their privacy and dignity, took account of their individual needs, and helped them understand their care.
Staff provided emotional support to patients and those close to them.
Doctors, nurses and other healthcare professionals worked together as a team to benefit patients.
The service planned and provided services in a way that met the needs of the patients it provided services to.
The service systematically improved service quality and safeguarded high standards of care by creating an environment for excellent clinical care to flourish.
The service had enough nursing and support staff with the right qualifications, skills, training and experience to keep patients safe from avoidable harm and to provide the right care and treatment.
The Care Quality Commission is an independent regulator of health and adult social care in England. They make sure health and social care services provide people with safe, effective, compassionate, high-quality care and encourage care services to improve.
Your journey with us means that you have:
Consultations with experienced consultant surgeons who are experts in their fields.
Dedicated care with your expert surgeon and nursing team, and a 24-hour helpline so you are always just a call away from any advice or reassurance.
Comprehensive patient information.
A dedicated patient coordinator who is there to answer any questions or concerns you may have at any stage.
Our all-inclusive prices mean that you receive a comprehensive aftercare service as part of the price, there are no hidden extras.
We provide 3 years of post-operative support.
For information about the Coronavirus click here.
Adam House,
1 Fitzroy Square
London
W1T 5HF
0330 127 1581
Enquiries@theprivateclinic.co.uk
Head of Clinical Services: Andrew Cowderoy
Procedures Available in Our London Hospital Clinic
Please find the 2022 procedures and treatments our surgeons currently offer in our Fitzroy Square, London Hospital.
Cosmetic Surgery & Body Sculpting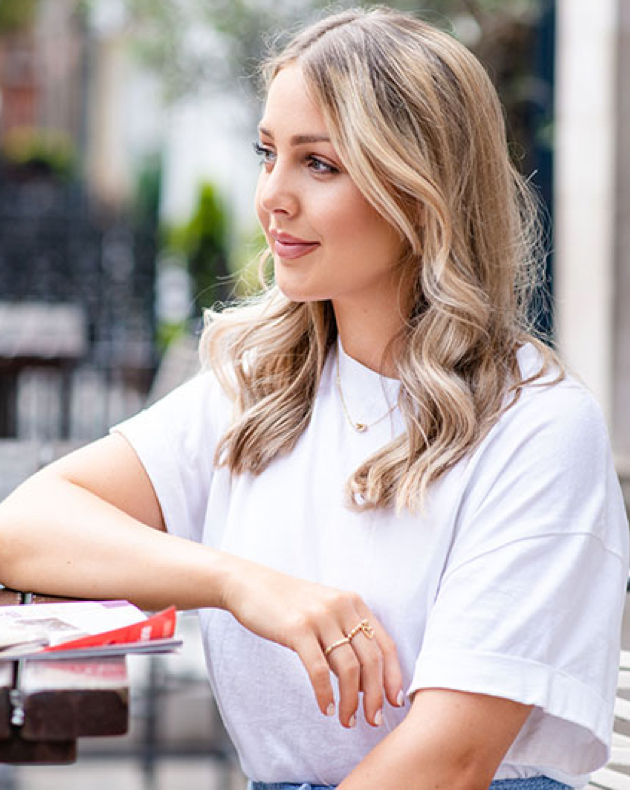 Haemorrhoid & Proctology Treatments
THD Haemorrhoid Treatment
Anal Fissures Treatment
Fistula in Ano Treatment
Pilonidal Disease Treatment
Anal Skin Tags / Polyp / Warts / AIN Treatment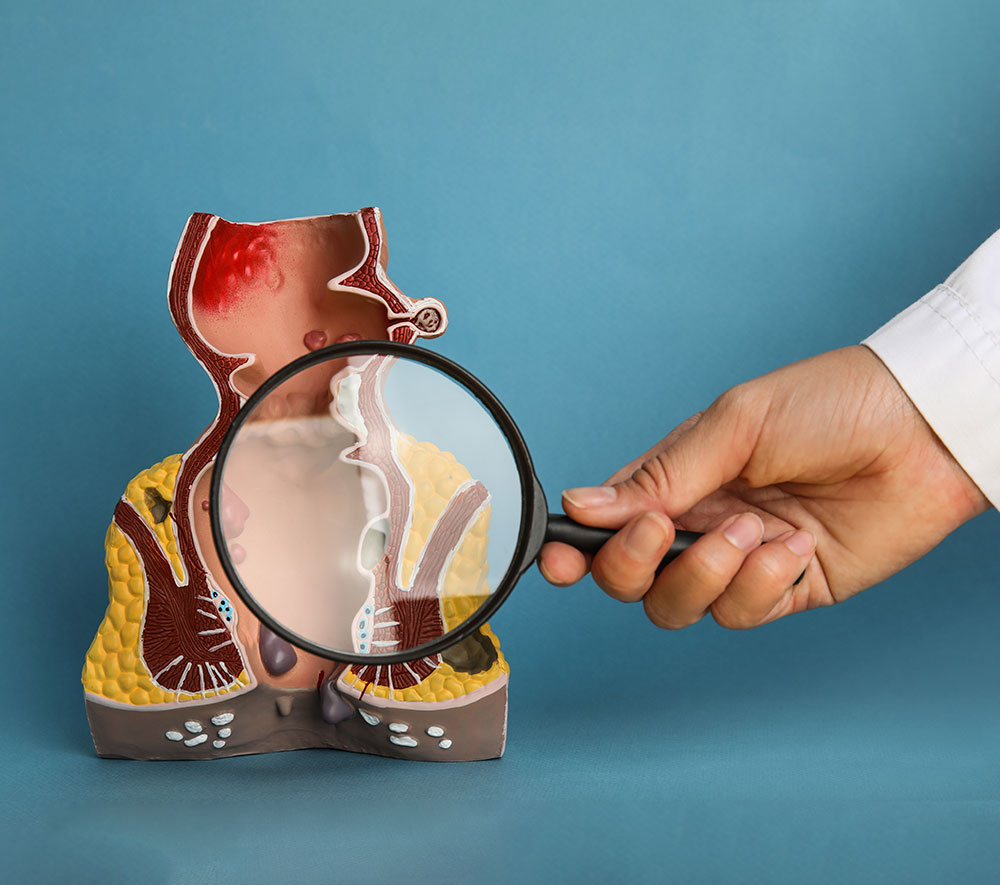 Meet the Team
Plastic Surgeons & Liposuction Doctors
Orthopaedic, Bunion and Haemorrhoid Surgeons
---
How to Find Us
Our Fitzroy Hospital is located on Fitzroy Square in the Fitzrovia region of London between Marylebone and Saint Pancras. We are easily commutable from other areas of London such as Bayswater, Hyde Park, Green Park, Soho, Notting hill, Kings Road, Kensington, South Kensington, Chelsea, Fulham, Battersea, Regents Park, St Johns Wood, Primrose Hill, Victoria, West End, Knightsbridge, Belgravia, Mayfair, Holland Park and Earls court.
By Train
Fitzroy Square is located between Great Portland Street (Hammersmith & City, Circle and Metropolitan lines) and Warren Street (Northern & Victoria lines) underground stations. Warren Street station is a 5 minute walk from Fitzroy Square and Great Portland Street is an 8 minute walk away. Please note we do not advise train travel for your journey home post-procedure. 
By Car
Being located in central London, Fitzroy Square is easily accessible from a number of major roads and motorways including M1, M4, M3, M20 and M25 all of which surround London.
Please note, patients are not allowed to drive themselves home post-surgery. Please arrange for a chaperone to drive you home or assist you in a taxi home post-surgery. Our reception team are happy to assist with booking taxis.
Parking at Fitzroy Square
Fitzroy Square is pedestrianised so you will not be able to park on the square, but nearby carparks include:
Holiday Inn Regents Park on Carburton Street – Ranges from £14 – £40, Can be booked via Your Parking Space (YPS), 5 minute walk from hospitalCitipark on Clipstone Street – Ranges from £6.50 – £34, Can be pre-booked, 4 minute walk from hospitalDevonshire Row Mews Carpark, Ranges from £6 – £35.50 , Valet Service Parking, Can be booked via Your Parking Space (YPS), 10 minute walk from hospitalYou can also find metered street parking nearby, but this usually has a 2 hour maximum stay.
For more information on parking near to the hospital please speak to your patient coordinator who can advise on parking arrangements.
Hotels Near Fitzroy Square
Accommodation at Fitzroy Square hospital is only for patients who have pre-agreed this service, or if there is a medical need.
If patients wish to stay overnight in London either before or after their surgical procedure this will need to be organised by the patient.
Nearby hotels include:
Holiday Inn London Regents Park – 5 Minute walk from hospitalFitzrovia Hotel – 4 Minute walk from hospitalRadisson Blu Edwardian Grafton Hotel – 3 Minute walk from hospitalHub by Premier Inn, London Goodge Street – 6 Minute walk from hospital
For more information on accommodation close to the hospital please speak to your patient coordinator who can advise on hotel arrangements.
Information for Chaperones
All patients receiving treatment at Fitzroy Square Hospital will require a chaperone. Patient chaperones can stay with the patient until they are ready to go into theatre. After this time, patient chaperones are not able to wait within the hospital building, we are happy to communicate with chaperones and will let chaperones know when they can return to the hospital.  
Located in Central London, our Fitzroy Square Hospital has many cafes and restaurants located nearby. There are also plenty of shops in the surrounding area to explore and it is close to London's Oxford Street and Regents street. We recommend researching the surrounding area before your visit, alternatively our friendly receptionists can recommend local places to visit whilst you wait.
Please note, due to Covid restrictions patient chaperones are currently unable to come into the hospital. We will ensure that we call and provide an appropriate time to collect from our hospital and are happy to communicate with chaperones should they need assistance.
Our Reviews
"The day of my surgery at the nearby Fitzroy Hospital was in March almost 4 weeks after my first consultation. Every single member of staff made me feel at ease and treated me with respect and dignity. I remember a nurse called Lisa held my hand in theatre until I drifted off to sleep. By 3pm that afternoon I was walking out of the hospital on my way to a nearby hotel feeling absolutely fantastic." – Jackie, Fitzroy Hospital Patient
"I would like to thank the staff of The Private Clinic at Fitzroy hospital. From the nurse who treat me at the beginning and after my surgery, to the nurse and anaesthetic staff who took me and was with me in the operation room, they all made me feel really comfortable and assured so I didn't feel nervous at any time. The procedure was painless, and the result was good. A huge thank you to the staff in the Private Clinic for being so professional and friendly." – Raquel, Fitzroy Hospital Patient
"The team at Fitzroy hospital are also fantastic and from the moment I stepped into their care the morning of my surgery I can say I was very well looked after. They are with you every step of the way and give plenty of reassurance and keep things calm and relaxed from start to finish." – Lyndsay, Fitzroy Hospital Patient