Expert surgeons offering a variety of Facelift procedures including mini, one stitch, temporal, lower and full facelifts
As seen in Harper's Bazaar: Secret Facelift
Results include a more rejuvenated and youthful appearance
0% Finance Available
What's on this page
Medically reviewed by Lorcan Sheppard BSc MBBS FRCA, Chief Medical Officer for The Private Clinic of Harley Street, London.
Last Reviewed June 12th 2023
Related Cosmetic Surgery
Facelift
Ageing, weight loss, smoking and genetics may cause skin to lose volume, sag or pull away from the face and neck. People seek facelifts to remove this extra skin, creating a firm, youthful appearance.
As we age, our faces show the signs of ageing. A surgical face/neck lift, also known as rhytidoplasty, tightens skin around your face, jawline and neck, resulting in a youthful, rejuvenated appearance.
With age comes loss of elasticity to the skin and loss of collagen or fat deposits. This creates loose looking skin on the face and neck.
Areas a facelift can change:
A sagging look in the cheeks
Jowls from excess sagging skin in the lower jaw
Deep nose to mouth lines
Sagging skin in the neck and in some cases more fat
Depending on your facial structure and skin quality you will be assessed by our Consultant Reconstructive and Plastic Surgeons who will work with you to establish the best course of treatment and type of facelift procedure. Consultations available in London, Manchester, Leeds, Liverpool and Northampton.
Face Lift at a glance
Procedure Time
1 – 3 hours
Anaesthetic Type
Local with sedation
Hospital Stay
Overnight
Support Garments
Compression garment
Washing
1 week
Driving
2 weeks
Up & Mobile
1 day
Sexual Activity
4 – 6 weeks
Back to Work
1 – 2 weeks
Exercise
4 – 6 weeks
Travel
6 weeks
Recovery Time
6 weeks
Sleeping
Elevated on back for 2 weeks
Final Results
6 – 12 months
What is the best type of Face lifts/neck lift procedure?
At The Private Clinic, our Cosmetic Surgeons will discuss the best options to suit your face and neck. They could be:
Full Facelift – lifts the upper and lower face for total rejuvenation, removes excess skin and removes deep lines and folds.
Mini Facelift (Lower Face lift) – lifts sagging jowls and the neck, removes excess skin, resulting in a better-defined jaw and neckline.
Forehead Lift (browplasty) – lifts the forehead, to remove deep lines and elevate the brows. This will help to improve the overall look of the face as well.
Temporal and One Stitch Facelift – Minimal downtime, performed under local anaesthetic with minimal hidden scarring within the hairline and a low risk of swelling and bruising. As featured in Harper's Bazaar's Cosmetic Tweakment Trends of 2019
Mid-Face Lift (Cheek Lifting/ Malar Lift) – restores the deep nasolabial folds, sagging cheeks, the lower eyelid area and hollowing between the lower eyelid and cheeks. Tired and sagging cheeks are lifted as are the downward slanted corners of the mouth making the face look rejuvenated and creates a more youthful contour.
Facelift and Blepharoplasty (Eyelid Surgery) – a combination procedure to completely rejuvenate the face and eyelids.
Neck lift (lower rhytidectomy) – removes fat and tightens the sagging skin along the jaw and neck area. It results in a youthful, defined neck and jawline.
Facelift Before & After Photos
Our excellent reputation for patient safety and satisfaction, honest advice and outstanding care means your journey with The Private Clinic will be an exciting experience to your desired goals. Take a look at some of the results below
What to Expect
The Private Clinic has been treating patients for over 40 years with thousands of people placing their trust in us each year. We pride ourselves on being able to offer a personalised service. We have a team of friendly nurses and expert surgeons who understand the importance of this decision and will support you throughout your journey with us.
The Consultation
The first stage of your facelift treatment journey will be a consultation with one of our expert surgeons. There are a number of techniques commonly used and it is very important to have a full consultation in order to assess each patient's unique situation.
As each face is different, the procedures are tailor-made to each patient so the exact procedure differs from patient to patient. A consultation will be able to determine what is appropriate and effective in your situation.
At your consultation, your surgeon will go through the facelift procedure in detail and examine the areas that you are concerned about.
Your surgeon will then discuss:
Your medical history
Your expectations from surgery
Risks and Complications of facelift surgery
Aftercare
Following your consultation, you will be introduced to your dedicated patient coordinator who will be your point of contact should you wish to proceed with facelift surgery.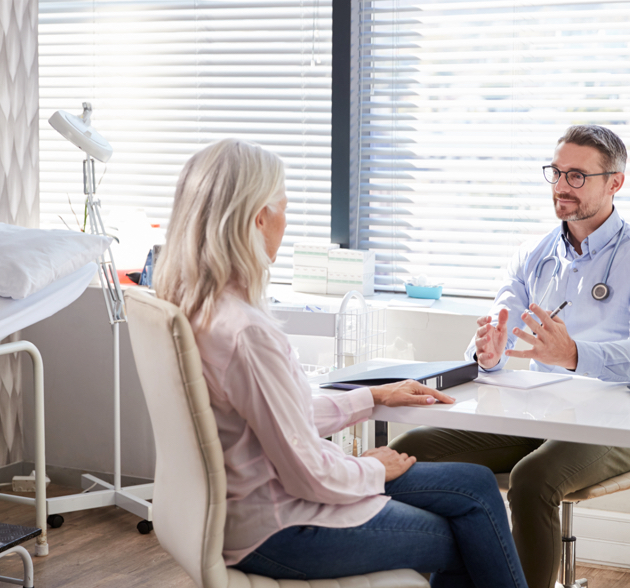 Pre-Operative Advice
In the interests of patient safety all our patients are assessed against our patient selection criteria. Following your facelift consultation your medical history will be reviewed and the pre-operative nurse will choose which pre-operative tests to carry out which are going to be most appropriate to you. Most pre-operative assessments include a blood test, MRSA swabs, urine test and a blood pressure test.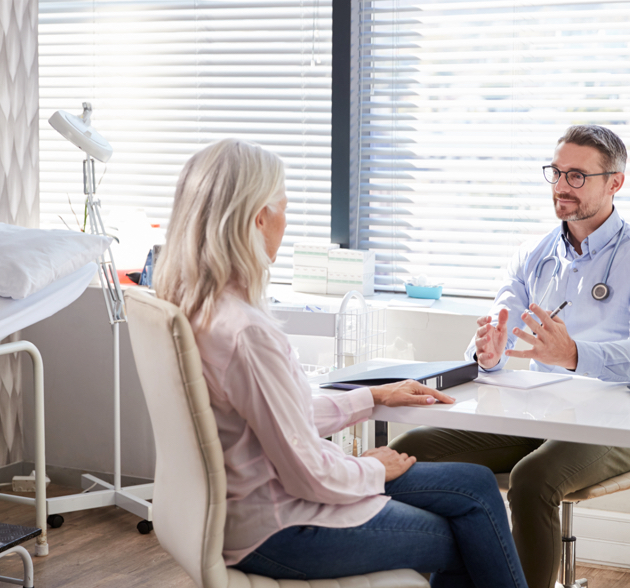 Facelift Surgery
The procedures typically take 1-3 hours. The more complicated and extensive procedures can take longer.
For many of our facelift procedures, you will only need local anaesthesia. It is possible to have sedation along with it to help calm patients. Most patients will require general anaesthesia for the full facelift. Incisions are typically made behind and in front of the ears, carefully designed to minimise and conceal scarring. In some cases, the incisions extend onto the scalp.
From there the surgeon will reach the deeper layers of the face which will be repositioned and 'lifted'. Depending on the procedure, muscle tightening and liposuction to the neck may be performed to enhance the effect of the facelift.
Depending on the procedure, you may require an overnight stay in hospital. Tubes may be attached to the incision sites to collect fluid – a natural response to invasive surgery of this kind. Some facelifts will not require such extensive care and hospital stays and this will be discussed fully at your initial consultation.
It is important to choose a qualified and experienced surgeon to perform your procedure in order to ensure you achieve the best possible results and minimise scarring and downtime.
Alternative Treatments for those unsuitable for a facelift:
The Results
The soft tissue of the face will be tightened, resulting in a tightened, more youthful appearance. However, the ageing process doesn't stop after a facelift, so you may wish to maintain your 'new' appearance with aesthetic and rejuvenating treatments.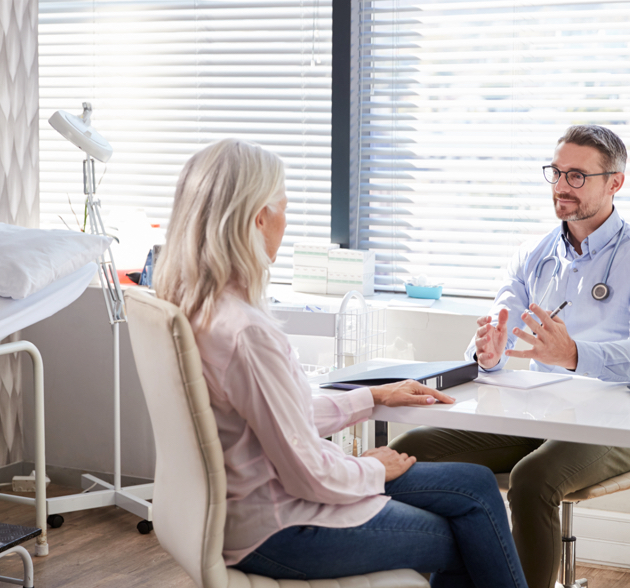 After your face lift procedure
It is recommended that you take 1-2 weeks off work. You may need more downtime for more extensive procedures. Exercise and carrying heavy loads are unsuitable during the initial healing period. You will be prescribed painkiller medication to help with any discomfort experienced. Swelling is significantly reduced within a few days, whilst bruising will subside within a few weeks.
Elevation of the head is recommended to reduce the amount of swelling. It is important to avoid smoking to help the full healing process. We will always aim to see you back in clinic in the days following your procedure to ensure that you are recovering well and then again at around 6 weeks.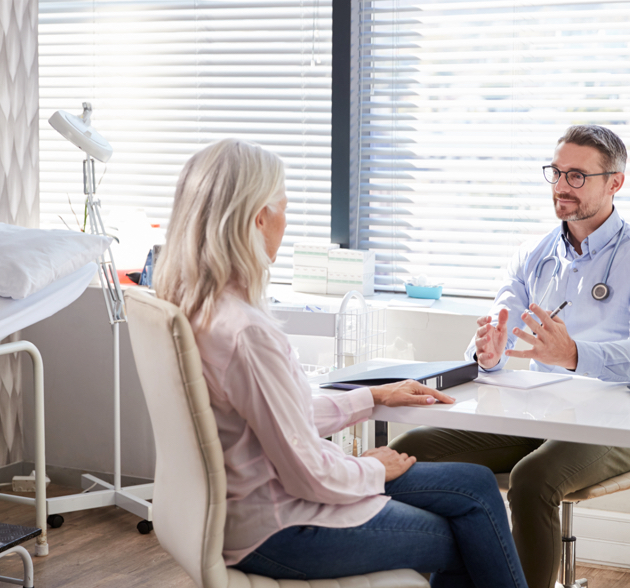 The Private Clinic have collaborated with Chrysalis Finance to offer 0% finance for our patients.*
*Acceptance is subject to status. Terms and conditions apply.
FAQs
Am I suitable for a facelift?
A facelift is best suited to patients who have sagging skin around their face and find that they are looking tired or upset when they are not.
Are there any medical contradictions to having a Facelift?
Contradictions may include high blood pressure, diabetes, lung or heart disease and bleeding disorders as these can increase your risk for complications. A full medical history will be taken at your consultation and your full suitability will be discussed with your surgeon.
Will there be visible scarring after a facelift?
Scarring is all dependant on the Surgeon's skills and experience, and with the most advanced facelift techniques available today, scarring is kept to a minimum. Incision sites will be carefully considered to reduce visibility during recovery and in the long-term. They are also very well concealed for both women and men.
Am I too old to have a facelift?
The majority of patients undergoing a facelift procedure are between the ages of 40-60. Ideally the best results are seen on patients who still have elasticity left in their skin, have good bone structure and most importantly are fit and well.
What will happen at my consultation?
Your consultation is your time with the surgeon to discuss your desired outcome of surgery, ask any questions you may have prepared and go through the surgical procedure talking through any concerns that you might have. We also suggest bringing along some photographs of your younger-self as many of our patients do not want to look different, just younger and this is the best way for your surgeon to physically see how you face has changed as you have got older and work out the best way to give you the results that you want.
How long does a facelift procedure take?
Will I need general anaesthetic for a facelift procedure?
A full facelift will require general anaesthetic but some smaller cases and mini facelifts may only require a local anaesthetic with added sedation if requested.
What happens during a facelift procedure?
For a full facelift an incision is usually made at the temple which then runs along and around the hairline round the back of the ears. The facial skin and tissue is then lifted upwards before being repositioned and any excess is then removed. The incisions will then be closed with absorbable stitches.
Will I need to stay in hospital?
We do recommend that patients stay overnight in hospital for both the surgeon and the nursing team to ensure that you are healing well post-surgery.
Is facelift surgery painful?
The feeling after a facelift is not usually pain but just a discomfort as your face may feel tight and full for the first 7-10 days but this can be managed by pain medication provided to you.
Will there be visible scarring after a facelift?
Scarring is all dependent on the Surgeon's skills and experience, and with the most advanced facelift techniques available today, scarring is kept to a minimum. Incision sites will be carefully considered to reduce visibility during recovery and in the long-term. They are also very well concealed for both women and men.
The scars following a facelift are usually found along the hairline and around the ears. This means that the scars are able to be hidden by your hair. Overtime, with proper care your scars will fade and become flat making them almost unnoticeable.
Will there be swelling and bruising after a facelift?
All surgical procedures will cause swelling which includes facelift procedures. Bruising after surgery varies between patients and their natural healing responses. Any bruising and swelling should reduce and eventually clear after 2-3 weeks.
How long will I need to take off work?
We recommend that you book 2 weeks off work but this will depend on depend on the nature of your employment and the type of facelift that you are having.
When can I exercise after a facelift?
After 4-6 weeks you will be able to return to exercise and other strenuous activities, we do recommend that you confirm this with your surgeon first however as everyone's recovery times are different.
When can I wear make-up after facelift surgery?
We recommend that you avoid wearing make-up for at least a week after your facelift procedure. If you decide to wear make-up after this you should not apply it over any incisions and you must make sure it is removed fully overnight as makeup can expose harmful bacteria to your incisions which can extend your healing time. If you are unsure we would recommend contacting you surgeon or their nursing team for advice.
How long will the results of a facelift last for?
A facelift is essentially permanent however it will not stop your face from naturally ageing. For patients who take care of their skin, avoid smoking and excessive sun exposure then they should be able to reap the benefits of their facelift for upwards of 10 years. There are many non-surgical procedures that can be used to "touch-up" a facelift in the years following surgery.
Will a facelift get rid of my wrinkles?
A facelift procedure is more targeting at lifting sagging skin especially around the neck and jowls. Although you will see some improvement to lines and wrinkles through facelift surgery, if this is your main concern then a non-surgical treatment such as wrinkle relaxing injections or laser rejuvenation may be better suited. See our wrinkle condition page for more information.
What other options do I have?
You can have non-surgical facelifts, fat transfer procedures and facial rejuvenation treatments, which will tackle effects of ageing such as uneven skin tone, age spots, wrinkles and loss of fat volume to the face. Treatments that we offer include:
One Stitch Facelift
Organic Facelift (Fat Transfer)
8 Point Lift
Wrinkle Relaxing Injections
Dermal Fillers
Laser Treatments
To find out more about booking a consultation at a clinic near you, contact us here.
What does a free facelift consultation mean?
We offer a free facelift phone or video consultations with an experienced patient coordinator who will provide information on the procedure and the best facelift surgeons to suit your requirements.
In order to secure the timed appointment we ask that you pay a £25 refundable deposit. This is refunded once the consultation takes place. You can change your appointment time up to 48 hours before.
Contact us to book your free facelift phone or video consultation.
What is the difference between a full and mini facelift?
A full facelift targets the area from your eye area to the jaw and a mini facelift is more focused to the lower half of your face. The incisions used with a mini facelift are also smaller so the recovery time is often reduced slightly.
Would I be suitable for a mini facelift?
A Mini Face lift is bested suited for patients who have moderate skin laxity with the appearance of some jowls. If you have significant skin laxity with cheek sagging then your surgeon will most likely suggest you have a full Face Lift procedure.
How long will the results of a facelift last?
You can expect the results to last for many years. The ageing process is continuous and the facelift aims to tackle the hardest signs of visible ageing. A healthy lifestyle and good skincare routine will help you maintain the effects of the facelift for as long as possible. It is difficult to establish just how long the results will last as each patient present a unique situation. There are a range of aesthetic and cosmetic treatments to assist in maintaining results.
How much does Facelift cost?
During your consultation with one of our Consultant Plastic & Reconstructive Surgeons, you will always be offered the most suitable procedure for your facial structure and desired results. We have a range of face and neck lifting procedures. The average prices paid by our Facelift patients start from £6,900 for a mini-facelift (SMAS) and £9,185 for a full facelift. We don't follow a one-price-fits-all policy and prices are quoted on a case by case basis. You will be given an accurate quote for your requirements following your consultation.
Consultations with our plastic surgeons are £100 at our clinics in London Harley Street, Birmingham, Leeds, Manchester and Northampton.
We also offer consultations with our highly experienced Patient Coordinators which require a £25 refundable deposit to secure your place. These are available in Birmingham, Leeds, Manchester and Northampton.
Patient coordinators are able to offer you all the information you require prior to meeting a surgeon.
Please note all consultations available at our Harley Street clinic are with a surgeon.
Is there a facelift clinic near me?
The Private Clinic has clinics nationwide so we are sure to have an expert facelift surgeon located near to you.
Our clinics are in;
Where can I get a facelift in London?
London – 98 Harley street, W1G7HZ
Where can I get a facelift in Manchester?
Manchester – 25 St John Street, M3 4DT
Where can I get a facelift in Birmingham?
Birmingham – 88 Hagley Road, B16 8LU – West Midlands
Where can I get a facelift in Leeds?
Leeds – 45 Park Square North, LS1 2NP – Yorkshire
To find out more, contact us to book a consultation.
Facelift surgery is Available in these Clinics
Things to Consider
Our advice on what to consider when deciding to have a facelift procedure:
1. When choosing a clinic, you should always do your research, and only go to an established, reputable clinic.
The Private Clinic has been in the cosmetic surgery industry for over 40 years. We are here to answer all of your questions and give you peace of mind.
2. When choosing a surgeon, make sure you know who you'll be seeing. Their expertise, qualifications and patient satisfaction rate are important factors to take into consideration.
At The Private Clinic, we only source the most experienced and specialised surgeons. Find out more about our plastic surgeons here.
3. Price should never be the deciding factor when choosing where to have your treatment. Safety should be your number one priority and feeling confident that they will look after you – not only before, but also after your procedure
4. When it sounds too good to be true, it often is. Always find out what your clinic's reputation is.
Our excellent reputation for patient safety and satisfaction, honest advice and outstanding care means your journey with The Private Clinic will be an exciting experience to a newfound shape.
Why Choose The Private Clinic
The Private Clinic are a multi-award-winning Cosmetic Surgery provider with over 40 years' experience.
We have world-class top specialist facial plastic surgeons.
Dedicated care with your expert surgeon and nursing team, and a 24 hour help line.
We have state of the art hospital facilities.
Competitively priced for our expertise and experience.
As many post-operative care appointments with your surgeon and nursing team as required.
Comprehensive patient information, every step of the way.
5 Star Trustpilot Rating.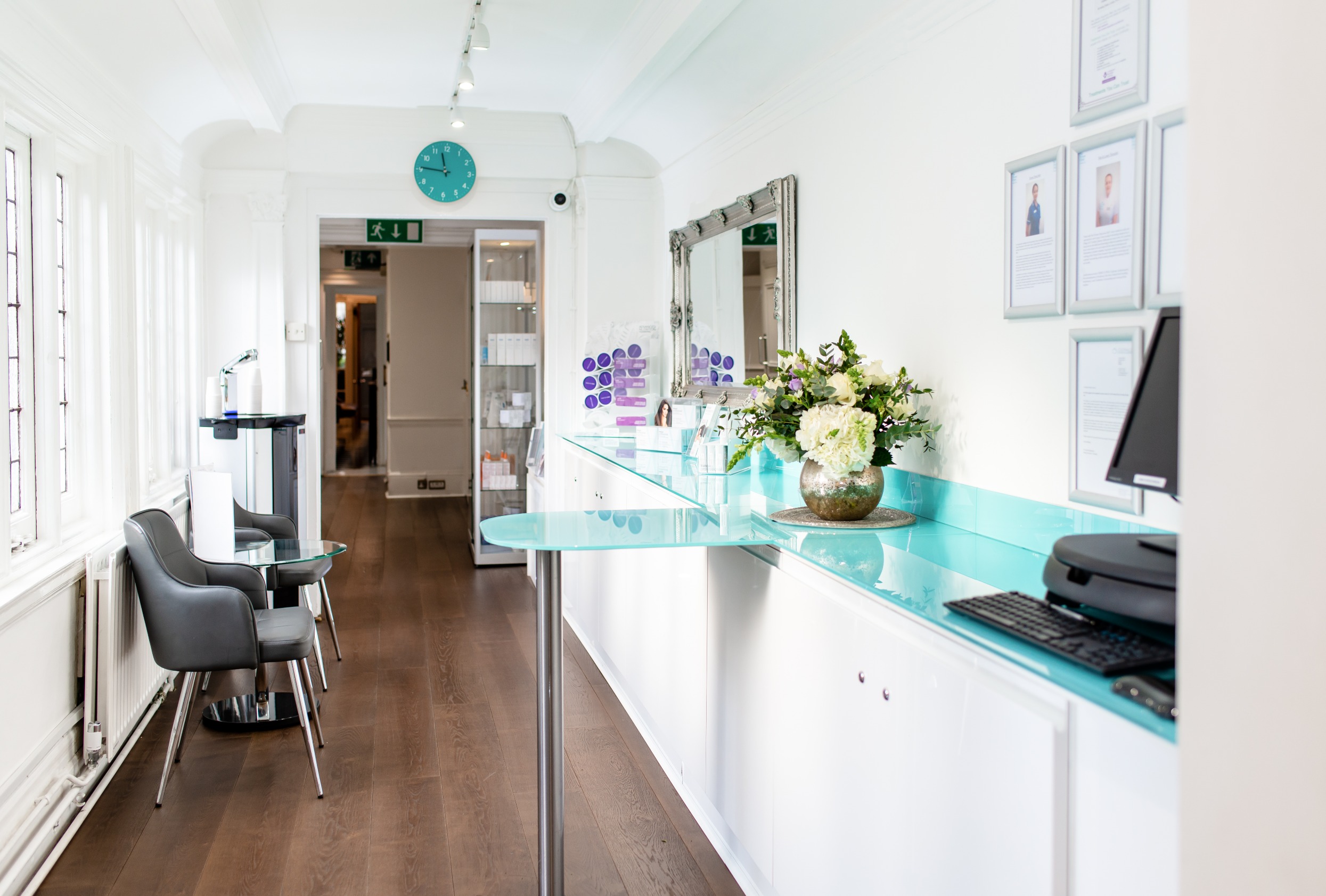 Meet our Surgeons
We have a dedicated Plastic Surgeon and medical team who will be with you throughout your journey. At The Private Clinic facelift surgery is performed by some of the UK's top consultant plastic surgeons who have decades of experience.