Ultherapy
Skin tightening in less than an hour.
What's on this page
Medically reviewed by Lorcan Sheppard BSc MBBS FRCA, Chief Medical Officer and the Medical Advisory Committee for The Private Clinic.
Last Reviewed January 17th 2022
Related Treatments
Ultherapy is a non-surgical skin tightening procedure that is suitable for the face, neck, chin and eyebrows. Ultherapy uses micro-focused ultrasound with visualisation (MFU-V) energy.

Ultherapy skin tightening is available in our clinics in London Harley street, Birmingham, Leeds, Manchester, Northampton and Buckinghamshire.
What can Ultherapy treat?
Ultherapy is an FDA-cleared non-surgical treatment.
It targets:
Face, Neck & décolletage
Brow lift
Neck lift
Sagging Skin
Poor skin laxity
Turkey Neck
Lines and wrinkles
Benefits to your skin
This type of energy bypasses the surface of the skin to treat depths not matched by any other non-invasive cosmetic device.
The Ultherapy ultrasound technique stimulates the production of new collagen and elastin to reverse the visible signs of ageing.
The collagen production results in a clinically significant lift to the layers of tissue which other laser are not FDA cleared to perform.
Celebrities including Tess Daly, Jennifer Aniston, Christie Brinkley and Kim Kardashian have used Ultherapy for a neck lift.
Tess Daly has utilised this world-class treatment to keep her skin looking luminous, youthful and well-rested. Discover how Tess has benefitted from the procedure in her article for The Telegraph, featuring The Private Clinic.
"I believe in investing in my skin as I do in my general skin health, looking after what you have got. Ultherapy works with your own skin to leave you looking refreshed and like you've had a good 8 hours sleep. Ultherapy only took an hour with no downtime, and over time my skin looked more radiant, boosted and fresh." – Tess Daly, April 2021
Procedure Time
30 – 60 mins
Downtime
24 hours
Final Results
3 – 6 months
No. of Treatments
1 treatment
Results Last
1 year
What are the benefits of Ultherapy?
Non-Surgical Skin Tightening
Treatment time from 30 minutes
Long-lasting results
FDA Approved treatment
No downtime
Stimulates new collagen & elastin, to help reverse the signs of ageing
Over 1 million treatments performed worldwide.
Named 'Best in-office Treatment for Non surgical Skin Tightening' in the New Beauty 2019 Awards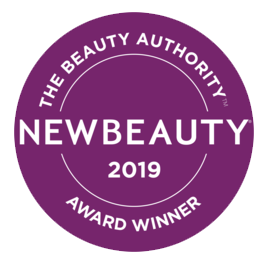 as seen in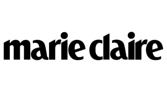 Before & After
Take a look at the Before and After photos to see the great results from Ultherapy skin tightening treatment.
What to Expect
The Private Clinic has been treating patients for over 35 years with thousands of people placing their trust in us each year. We pride ourselves on being able to offer a personalised service. We have a team of friendly nurses and expert surgeons who understand the importance of this decision and will support you throughout your journey with us.
Ultherapy Treatment
A consultation is required before treatment to discuss suitability and areas to be treated
On the day of treatment, the face is cleansed and gel is applied for the applicator to start its work. The practitioner will use Ultherapy's ultrasound imaging to see deep within the skin to determine the optimal placement of the treatment energy.
The ultrasound energy will be deposited to precise depths within the skin to encourage collagen production.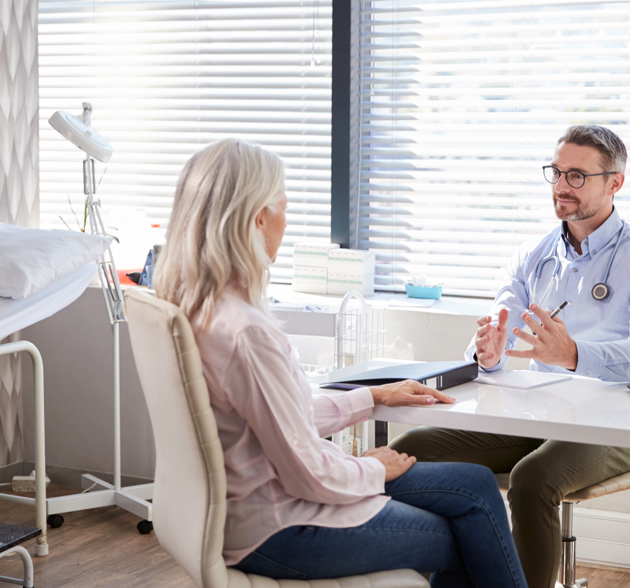 After Your Ultherapy Treatment
Following Ultherapy treatment, the skin may appear red, but this will go down after a couple of hours. Some patients may experience slight swelling, tingling or tenderness to the touch, but these will be mild and temporary in nature. Patients will be able to return to their normal activities immediately after the procedure without any post-treatment restrictions or requirements.
What are the results from Ultherapy?
The results from Ultherapy are gradual and it can take 3-6 months to see the full results from treatment. Some initial results as the collagen production starts can be seen a few days following treatment. Most patients will only need 1 Ultherapy treatment but if skin laxity is severe then they may benefit from multiple treatments. The results from Ultherapy can last over a year.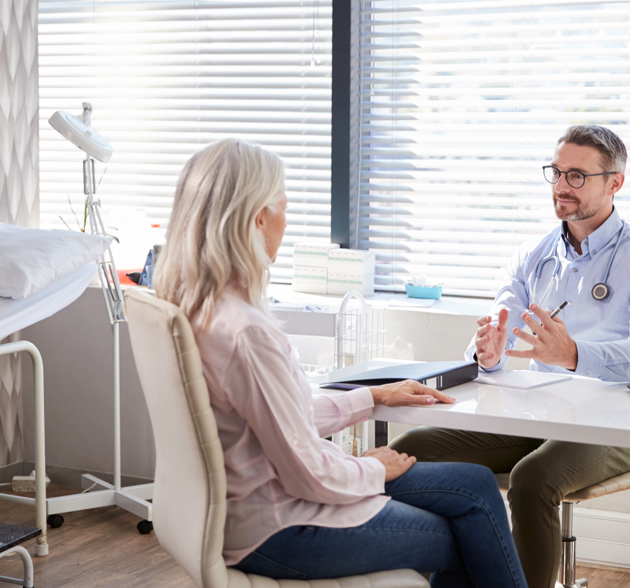 FAQs
How does Ultherapy work?
Ultherapy treatment works by encouraging new collagen to be produced, strengthens existing collagen and restores structure to the skin. Collagen occurs naturally within the skin and is a natural protein that keeps the skin firm, toned and youthful in appearance. As we age, the collagen production gradually decreases, and the existing collagen starts to lose strength and the ability to fight against the effects of gravity which results in sagging of the skin.
Can Ultherapy treat ageing eyes?
Ultherapy has been FDA cleared for use on the eyes as well as the face, neck and décolletage. The ultrasound treatment works to stimulate the production of new collagen and elastin underneath the surface of the skin which generates a lifting effect. Ultherapy can be used on the brow to lift and tighten the skin and it can also improve the appearance of drooping eyelids.
Ultherapy is only suitable for use under the eyes on eyebags if the targeted area is on the bone. If you are looking to improve the appearance of fine lines or wrinkles, then we have a selection of other treatments that may be more suitable.
To find out more about our treatment for ageing eyes, contact us to book a consultation with one of our experts.
When can I see the results from Ultherapy?
The results from Ultherapy treatment are gradual but some patients may see the initial signs of lifting in the days following treatment. The results from treatment will be more visible after 3-6 months which is how long it can take for the new collagen to build and lift the skin.
How much does Ultherapy cost?
The cost of Ultherapy treatment starts from £500.
To get a more accurate quote and find out more about treatment, book a consultation with one of our experts.
Consultations with our expert Ultherapy practitioners are £25 however this cost is redeemable against the price of any skin treatment that you wish to book following your consultation.
Where can I have Ultherapy?
Ultherapy treatment is available in our clinics in;
To find out more about booking a consultation at a clinic near you, contact us here.
Ultherapy is Available in these Clinics
Why Choose The Private Clinic
Expert medical practitioners with years of experience.
State of the art medical facilities, all registered by the CQC (Care Quality Commission).
Our innovative treatment choice means you will be offered the most advanced minimally invasive treatment options.
When it comes to non-surgical treatments we always strive to give you little to no downtime, so you can get back to enjoying life.