Hair Transplant for Men
Virtually Undetectable Natural Looking Results, Performed by renowned UK Hair Transplant Surgeons.
Virtually Undetectable Natural Looking Results
Performed by renowned UK Hair Transplant Surgeons
We offer Micro FUE with Implanters
Over 10 years' experience in perfecting the FUE technique
What's on this page
Medically reviewed by Lorcan Sheppard BSc MBBS FRCA, Chief Medical Officer and the Medical Advisory Committee for The Private Clinic.
Last Reviewed May 17th 2022
Related Treatments
The Private Clinic's Hair Transplant and Hair Restoration surgeons have extensive experience in treating Male Pattern Baldness with the minimally-invasive, no linear scar, no stitch technique known as FUE (Follicular Unit Extraction) Hair Transplantation.
Our Hair Transplant doctors have been perfecting their technique since 2008 and are known worldwide for their expert results and reputation. The proof lies in our before and after photos and videos. Outstanding results and peace of mind. We ensure that your procedure and pre and post operative care is thorough with our tried and tested methods to ensure success.
Why is my hair thinning and falling out? The Hair Loss Problem
Up to 50% of men will have experienced some degree of hair loss by the time they reach 50. And for many, hair loss will occur earlier in their 20s, 30s or even late teens.
The main cause for 95% men experiencing a thinning scalp is something called Androgenetic Alopecia – more commonly referred to as Male Pattern Baldness. The hereditary condition occurs when a male hormone causes certain hair follicles to shrink and produce abnormal hair with a shorter life.
In Male Pattern Baldness, patients typically see hair loss starting in the crown, followed by thinning around the hairline and temples, before the mid-anterior scalp is affected. This can be different depending to each individual. Other causes of hair loss in men could include stress, health complications, and physical reactions to medication. Hair loss can impact on your confidence. A consultation can help establish what phase you are in and we are here to find a solution.
Can a Trichologist help my hair loss?
You can seek advice from a Trichologist if you are losing hair in its early stages, however for balding areas, a hair transplant is often the most effective solution. The Private Clinic have many years of experience in our specialised FUE technique. All our clinics have CQC registered medical facilities to give you the hair and look you are after. Read about The Private Clinic here. Our reputation is such that we do not take short cuts, we will only give you honest advice with the results you are looking for.
Hair Transplant revision: can you help with a bad hair line or post hair transplant scar?
We specialise in hair transplant revision. In fact we see 30% of men who are unhappy with a hair transplant they have had from overseas or from clinics in the UK. We specialise in reversing a bad hair transplant, covering any scars or improving an unnatural looking hair line. At your consultation we will discuss the best options so you no longer need to be self-conscious of a bad hair transplant.
It was estimated that 112,742 hair restoration procedures were performed in Europe in 2021 which is a 5% increase from 2019. There was also a 240% increase in Hair Transplant procedures from 2010 to 2021.*
*Information taken from The International Society of Hair Restoration Surgery (ISHRS) 2022 Practice Census Results.
Procedure Time
6 – 8 hours / 1 – 2 days
Anaesthetic Type
Local
Hospital Stay
Daycase
Support Garment
None
Driving
1 day
Sexual Activity
2 weeks
Back to work
1 week
Reasonably Mobile
Immediately
Travel
1 – 2 weeks
Recovery Time
6 weeks
Exercise
2 week
Final Results
12 months
Washing
Sterile spray for 4 days, then wash with mild/baby shampoo for 2 months
Sleeping
Sleep on back with head elevated (45° angle) for 10 days
What are the benefits of an FUE at our recognised clinics?
Our Hair Transplant surgeons have perfected their FUE hair implant techniques. Our advantages are to:
Give you a natural looking and densely packed hair
Implanting the hair in the direction your hair grows
Our experienced doctors perform a modified FUE method; making very small entry points into the scalp
We can offer our advanced Micro FUE technique with Implanters with increased recovery time and natural results
We do not used a motorised robot FUE, this is too rough and does not yield the best hair transplant results
Our Hair Transplant team ensure that the donor area looks intact after the hair transplant procedure
Our FUE technique ensures you can even keep your hair really short if you prefer without any obvious scarring.
For Hair Transplant results, see our extensive hair transplant before and after photos and videos which cover the hairline, frontal area, temples, midscalp anterior, midscalp vertex, the crown and information on number of grafts.
The Private Clinic has been treating patients for over 35 years, we pride ourselves on our results, service and aftercare, see our 5 star Trust Pilot rating, we have the highest rating in the industry.
as seen in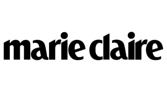 Before & After
See our Hair Transplant before and after photos here.
They illustrate the following: hairline, frontal area, temples, midscalp anterior, midscalp vertex, crown, and number of grafts/hairs
What to Expect from your FUE Hair Transplant Journey
The Private Clinic has been treating patients for over 35 years with thousands of people placing their trust in us each year. We pride ourselves on being able to offer a personalised service. We have a team of friendly nurses and expert surgeons who understand the importance of this decision and will support you throughout your journey with us.
The Consultation
Your first step on your hair transplant journey is to have a consultation with one of our patient coordinators. This consultation will take place over the phone and the purpose of this initial consultation is to:
Find out which procedure you are interested in and to determine your suitability.
Advise you of any alternative treatments or products specific to your needs.
Answer questions you might have regarding the procedure.
Answer questions about your visit to the clinic.
Answer questions about the steps involved in your hair transplant or hair loss journey.
If deemed suitable and you indicate your wish to proceed your coordinator will then forward your personal and medical details to your Hair Transplant surgeon, along with any clinical queries, in time for the next step of your journey.
Your second consultation will then take place with one of our expert Hair Transplant Surgeons. Your surgeon will listen to your concerns regarding your hair loss and review your medical history. They will then perform a hair analysis to help them establish your suitability for a FUE Hair Transplant procedure.
The surgeon will then discuss:
The best options suited to you.
Risks and complications.
Your expectations from FUE Hair Transplant surgery.
What will happen on the day of the procedure.
Recovery and aftercare.
If your hair transplant surgeon feels you are a good candidate for surgery, you will be invited to consider progressing to treatment. You will have a minimum 2 week cooling off period in which to decide. You will be allocated a dedicated patient coordinator who will be your point of contact should you wish to go ahead with the procedure.
Find out more about what to expect at your Hair Transplant Consultation here.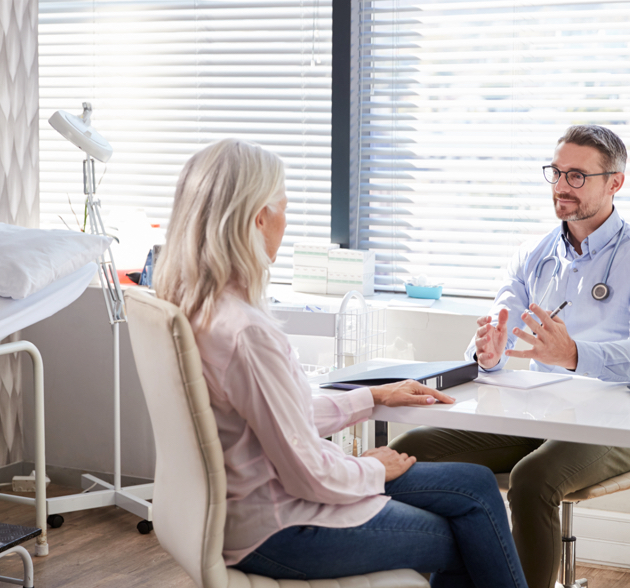 How is a Hair Transplant done?
FUE Hair Transplant surgery will take place in the clinic where you had your consultation in our state-of-the-art theatres.
Your procedure:
You will be prepped ready for surgery which usually involves shaving the head and washing the hair unless you are having an unshaven FUE.
You will be positioned lying face down on the couch and local anaesthetic and tumescent solutions will be injected into the scalp by the surgeon.
The extraction will then start with the surgeon using a specialised punch device, ranging in diameter from 0.6mm – 0.9mm, to extract follicular units complete with necessary glands. This separates surrounding tissue from the unit, meaning minimum trauma and better results.
The grafts from the donor area will be transferred to trays, and classified as a single hair, two hairs and three or more hair grafts and recorded.
Once the extraction is complete, the procedure will break for lunch where you will be able to have a light lunch.
You will return to the couch this time facing upright so the surgeon can access the areas that are being treated.
Further local anaesthetic and tumescent solution will need to be injected into these areas before small slits are made to hold the newly transplanted hair.
The implantation of the hair follicles is performed under a high-powered microscope using specially designed instruments, allowing the Hair Transplant doctor to work with the upmost precision for natural-looking, virtually undetectable results. Transplantation of all the vital elements of each hair follicle means a better survival rate and better growth.
Once the procedure is complete the areas treated will have bandages applied and the surgeon will go through the recovery process and provide you with post-operative instructions to follow at home.
When the clinic team are happy that you are feeling well and safe to return home, we will discharge you from the clinic to recover.
In most cases an FUE Hair Transplant procedure is performed over the course of a day taking 6-8 hours, however if a large number of hairs are being transplanted then the surgeon may recommend performing the procedure across two days in which case you would need to return to clinic the following day to complete the procedure.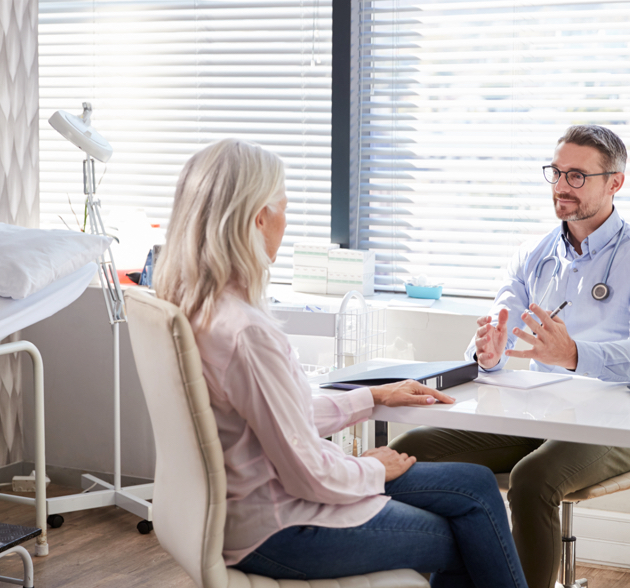 Hair Transplant Aftercare
A member of our nursing team will call you usually the day following your procedure to ensure you are feeling comfortable and recovering well following your procedure. You will also have been given details of our dedicated on-call nursing team who can be contacted 24 hours a day, 7 days a week should you have any worries or concerns during your recovery time.
You are likely to experience swelling, redness and tightness following treatment in the immediate post-operative recovery period which can take a few days to subside, but you will be provided with medication to help you feel comfortable.
It's usually recommended to take a couple of days off work, depending upon the nature of your employment and exercise should be avoided for 2 weeks.
You will be required to follow a strict aftercare plan as advised by your surgeon which involves spraying the scalp with a saline solution on a regular basis for the first couple of days following your procedure.
The full recovery time of a FUE Hair Transplant procedure is around 6 weeks but you your final results can take up to 12 months to fully be seen.
Post-operative appointments usually take place at 6 weeks and 12 months where your surgeon will then be able to advise further on how to look after your newly implanted follicles.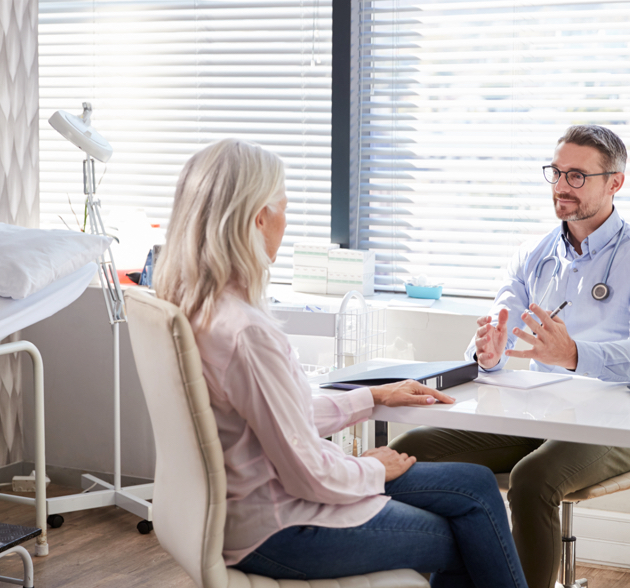 FAQs
Am I suitable for a FUE Hair Transplant?
There are a lot of factors that play a part in making a hair transplant successful. Your suitability for a hair transplant will be made during a consultation where your medical history will be taken, a hair analysis will be carried out and you will be able to discuss what your desired results will be from a hair transplant. At this stage your highly experienced Hair Transplant surgeon will be able to ensure it is the right procedure for you. In order to make this decision your surgeon will be looking at your;
Age – Although there is not really an age limit for a hair transplant, it still plays a role with the best candidates for hair transplants being over 27-30 years old in age. Many younger patients who are experiencing hair loss can be quick to rush into hair transplant procedures to correct the appearance of balding but it is often likely that you will need additional treatment later on in life as your hair loss will still continue naturally. At The Private Clinic we like to wait until patients are a bit older so we can better determine the pattern on baldness to accurately perform the treatment to help counteract further baldness. In the meantime, you may be recommended to have the Tricho Hair Loss DNA test which can help you better understand the underlaying factors of hair loss and offer you a personalised treatment plan to help protect and maintain your healthy hair follicles.
Donor Area – You must have a good supply of healthy hair follicles available to be transplanted. The donor area is usually the lower back portion of the scalp. At The Private Clinic one of the most important stages of your consultation is assessing your level of hair loss and both the quality and quantity of your donor hair.
Type of Hair Loss – The cause of your hair loss will also play a big part in your suitability for a hair transplant. The best candidates are those suffering with male or female pattern baldness as typically only affects certain areas of the scalp not the entire scalp meaning your donor area is most likely going to be unaffected. Hair loss conditions that affect the entire scalp such as un-patterned alopecia would not have a successful hair transplant. At The Private Clinic we will only offer hair transplant procedures to those who are suitable as we do not believe in wasting your time or money on a procedure that is not going to give you long-lasting results.
Health – To be suitable for a hair transplant you must be in good health both medically and through making healthy life choices. If you have an underlying health condition it is best to make your surgeon aware.
To better determine your suitability for a hair transplant, contact us to book a hair transplant consultation with one of our expert hair transplant surgeons or knowledgeable patient advisors.
How many grafts/follicles will be transplanted?
The number of grafts that you require will depend on the size of the area that is being treated. Your surgeon will discuss with you what look you are aiming to achieve and on that basis be able to give you an estimated amount of grafts/follicles that they plan to transplant however this number can change during the procedure.
The total number of grafts used can change during the procedure itself so the exact hair count will then be discussed at the end of your procedure. At The Private Clinic we are able to safely extract 7,000 hairs in one day.
How does follicular unit extraction (FUE) work?
An FUE hair transplant involves taking individual hair follicles from the donor part of the scalp and then transplanting them back into areas of the head that are suffering from male pattern baldness.
Donor hair is taken from the back of the head where there is healthy and permanent hair growth. Donor hair from the back of the head is also resistant to DHT which is the most common cause of male pattern baldness. Find out more about DHT here.
When these DHT resistant hair follicles are transplanted into a new area, they still retain this element meaning that the hair will be more likely to survive and stay unless it was genetically meant to fall out.
Hairs that have been transplanted from your donor area are also able to successfully root as they are from your own head. This is why hair transplanted from other areas or even other people will not be possible.
To find out more about our successful hair transplant procedures click here to book an appointment with our specialist hair transplant surgeons.
How soon will I see the results?
Patients will be able to see the outline of their new hairline immediately following treatment and the hair will start to grow as normal right away. It is perfectly normal for the transplanted hair to shed again a few weeks after treatment, but after that shedding process it will grow back strong and healthy and will remain permanently. Results will start to be seen about four – six weeks after treatment with full results being seen between six to twelve months.
At The Private Clinic you will be offered a number of follow up procedures where you will be able to meet with your surgeon to discuss the results of your procedure at different stages. During these consultations your surgeon can give you advice on how to continue caring for your newly transplanted hair as well as answer any questions that you may have about your FUE Hair Transplant procedure.
How much does Hair Transplant for Men cost?
Hair Transplant cost
The Private Clinic sees over 15,000 new patients every year and perform over 10,000 procedures, with one of the highest patients' satisfaction in the sector, Trustpilot 9.4, 5 star rating, 93% would recommend us to their friends and family. We are a multi award winning provider and have been voted the Aesthetic award for Best UK Clinic Group 2017.
How much do Hair Transplants cost?
Every individual's needs are different, meaning we treat all our patients on a case-by-case basis. Because of this we can only give an accurate Hair Transplant cost quote following your consultation and scalp assessment. We only transplant the strongest and healthiest hair grafts to ensure you the best results possible. See our before and after photos here.
In fact 30% of all patients that come to us have been somewhere before and need further work to improve on a disappointing result. This could be a bad FUE or a FUT linear scar needing coverage. Any company who gives you guarantees and are offering massive discounts are not giving you honest advice.
On average, we price by the number of hairs you require and charge approximately £2.50 per hair for standard FUE(follicular unit extraction) procedures.
A consultation with one of our renowned Hair Transplant Surgeons starts from £100 at our clinics in London Harley Street, Birmingham, Leeds, Manchester and Northampton.
We also offer consultations with our highly experienced Patient Coordinators which cost £35. This cost is redeemable against a Hair Transplant surgeon consultation should you wish to proceed. Patient coordinators are able to offer you all the information you require prior to meeting a surgeon.
The Private Clinic prides itself on ensuring you have the best quality and most comprehensive care:
Outstanding results, don't take our word for it, see our Trust Pilot reviews click here
24 hour patient helpline to ensure you are always in the best of hands.
As many post-operative care and appointments with your Hair Transplant surgeon and nursing team as required.
Highly experienced Hair Transplant Surgeons.
Comprehensive patient information, every step of the way.
Outstanding hospital facilities.
Our excellent reputation for patient safety and satisfaction, honest advice and outstanding care means your journey with The Private Clinic will be an exciting experience to a newfound head of hair.
hair transplants are available in these clinics
Hair Transplant Patient Stories
Outstanding care, patient satisfaction and results mean everything to The Private Clinic Team
Our reputation for excellent care is second to none. See what some of our patients have had to say about our hair transplant procedures.
Why Choose The Private Clinic
We have been established for over 35 years meaning you can be sure we will still be here – to help and advice – long after your surgery.
Our hair transplant surgeons are UK based surgeons registered with the GMC who will be supporting you throughout your entire hair transplant journey and beyond.
We offer a range of hair loss treatment options to suit all patients.
We offer the advanced Micro FUE with Implanters technique.
FUE is a minimally invasive treatment, carried out under local anaesthetic.
We use the finest instruments, resulting in as minimal trauma to your scalp as possible.
Highly experienced Hair Transplant Surgeons who have many years of experience in FUE (Follicular Unit Extraction) and treat hundreds of patients every year.
Our surgeons ensure least amount of stress and trauma to the donor area as possible
You won't require any stitches after your treatment which means that the recovery time is reduced when compared to the Strip (FUT) surgery.
Thanks to our advanced skills and techniques, results can be long-lasting, natural looking and undetectable.
You'll be free to wear your hair long or short post-treatment with minimal scarring.
We work by hair, not per graft – this ensures that only the strongest, healthiest follicles are selected for your transplant procedure.
Hair is implanted in the direction that matches your hair growth meaning your results will look natural, with denser packing.
24-hour patient helpline to ensure you are always in the best of hands.
Expert aftercare advice and regular post-operative appointments with your hair transplant surgeon.
Comprehensive patient information, every step of the way.
Over 96% of patients would recommend us to friends and family.
Our prices reflect our offering of the best hair transplant clinics and surgeons in the UK.
All our clinics are CQC rated.
Our surgeons are the only surgeons in the UK offering the Unshaven Hair Transplant (U-FUE) to those who prefer not to shave beforehand. At your consultation, we will be able to advise you on whether an unshaven procedure is suitable for you.
Over 30% of our patients come to see us for revision hair transplant procedures from low quality clinics. Find out more here.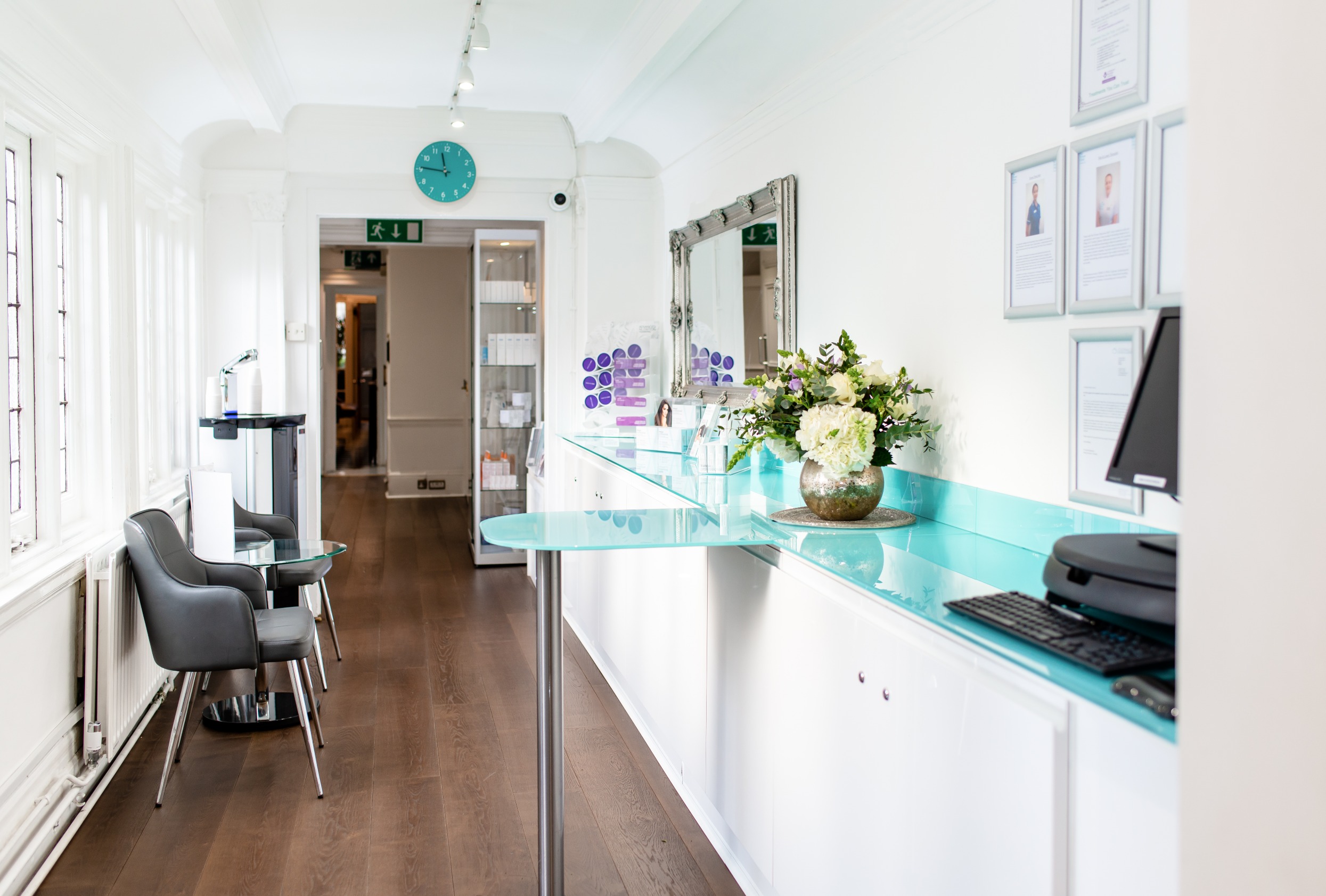 Meet our Hair Transplant Surgeons
We have been treating Hair transplant patients for decades and we pride ourselves on our excellent reputation for quality hair transplants. For further information or to book to see one of our Hair Transplant expert please click here.
At The Private Clinic, we also perform hair restoration on the face, including on the beard, moustache and eyebrows, and are able to perform FUE Hair Transplants for Scar Repair or revision. We also offer consultation for female hair loss and hair transplants. For those who are not suitable for transplantation, we offer consultations and treatment with our Trichologists.
Mr Michael Mouzakis is a Plastic Reconstructive and Aesthetic surgeon on the specialist register for Plastic surgery with a special interest in hair restoration based at our Harley Street and Northampton clinic. With extensive knowledge of FUE Hair Transplants, Mr Mouzakis specialises in the Micro FUE with Implanters technique. He treats every patient as an individual to get the very best results. Mr Mouzakis is shortlisted for the prestigious 2022 Aesthetic Awards Hair Transplant Surgeon of the Year.
Dr Luca de Fazio is a Hair Restoration and Plastic Surgeon who is an expert in the field of hair loss. Dr De Fazio has developed his own surgical FUE Hair Transplant technique and prides himself on achieving the most natural looking results. Dr De Fazio is available at our London Harley Street clinic.
Dr Furqan Raja is a Hair Transplant Surgeon based in Yorkshire. He is passionate in delivering quality care for his patients and maintains a special interest in restorative hair transplant surgery for burns victims and those with scarring. Dr Raja is available at our clinics in London Harley Street, Manchester and Leeds.
Dr Ismail Ughratdar is a Consultant Neurosurgeon and Hair Transplant Surgeon. His extensive experience of performing awake procedures for brain surgeries naturally makes him very experienced in performing hair transplant surgery procedures and is able to perform perform advanced FUE Hair Transplant cases. Dr Ismail is available at our Birmingham clinic.