Rhinoplasty
(Nose Surgery)
Renowned Cosmetic Nose Surgeons
Best Clinic Group UK and Trustpilot 5 star rating
Preservation Rhinoplasty option available in London
See our before and after photos
What's on this page
Medically reviewed by Lorcan Sheppard BSc MBBS FRCA, Chief Medical Officer and the Medical Advisory Committee for The Private Clinic.
Last Reviewed July 12th 2022
Related Cosmetic Surgery
Your nose is one of your most defining features, and how it looks can have a huge impact on your confidence. You might find that you don't like the shape or size of your nose, or a previous injury may have left it crooked or uneven. The Private Clinic are specialists in Rhinoplasty.
A Rhinoplasty or Nose Job is a plastic surgery procedure aimed at correcting or reconstructing the shape of the nose. It is frequently performed to enhance the aesthetic appearance and improve proportion of the face. It can also help for medical reasons to restore nasal functions such as breathing and correct a deviated septum. Nose surgery is one of the most popular cosmetic surgery operations and accounted for 10% of all operations in 2019 in the UK.
Here at The Private Clinic we specialise in all types of nose reshaping including Caucasian and ethnic nose reshaping. Our patients include men and women of Arabic, Mediterranean, Asian and African ethnicity.
The Private Clinic have some of the UK's best and most experienced Consultant Plastic and Reconstructive Surgeons performing our Rhinoplasty (Nose Reshaping) procedures including Mr Dario Rochira, Mr Davood Fallahdar and Mr Navid Jallali in London Harley Street, Mr Adel Fattah in Manchester, Mr Mrinal Supriya in Northampton and Birmingham, Ms Helena Antoniadou in Manchester and Leeds and consultations with patient coordinators.
Read Chloe's patient story here.
Procedure Time
2 – 3 hours
Anaesthetic Type
General anaesthetic
Hospital Stay
Day case
Support Garments
Nasal splint 7-10 days
Washing
1 day
Driving
1 week
Up & Mobile
1 day
Sexual Activity
3 weeks
Back to work
1 – 2 weeks
Travel
3 weeks
Full Recovery Time
6 weeks
Final Results
6 – 12 months
Sleeping
Elevated on back for 2 weeks to 2 months
Exercise
3 – 10 weeks
What can nose surgery achieve?
Narrow the bridge of the nose
Reshape the tip of the nose
Widen or narrow the nostrils
Reshape the bridge of the nose
Reshape the whole profile of the nose
Remove bone and cartridge off the nose to reduce the size
Help with breathing difficulties
Correct a nose previously broken (commonly called a nasal fracture) from a sporting incident
Correct a deviated septum or crooked nose (can be caused by a nose fracture)
Correct a cartilage and bone fracture due to an accident from sport
What are the different types of Cosmetic nose surgery?
Standard rhinoplasty – Full nose correction of the bridge, nose tip and alar bases (nostrils)
Septo-rhinoplasty – Full nose correction, including the alteration of a deviated nasal septum (the cartilage partition in the nose). If you suffer from symptoms of a deviated septum, this procedure is also suitable
Rhino-tip – Correction of the tip and alar bases
Preservation Rhinoplasty – This is an innovative type of rhinoplasty where the procedure is performed from the inside the nose. The benefit is that all the incisions are hidden in the inside and is recommended for patients who require the bridge of the nose to be modified.
What are the benefits of a Preservation Rhinoplasty?
The operation can:
Reduce the downtime
Achieve a faster recovery
Reduce swelling and bruising
Leave hospital with a smaller nose splint
Easier new style nasal pack
Can you fix a nasal fracture from a sports injury, car accident or even a fall?
Broken noses from sporting activities such as rugby, football or other contact sports, or a car crash or even a fall can be corrected at The Private Clinic. Come and see our nose surgeons to discuss the most suitable options to restore your nose shape.
as seen in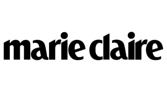 Before & After
Our excellent reputation for patient safety and satisfaction, honest advice and outstanding care means your journey with The Private Clinic will be an exciting experience to a newfound shape. Take a look at some of the results below.
What to Expect
The Private Clinic has been treating patients for over 35 years with thousands of people placing their trust in us each year. We pride ourselves on being able to offer a personalised service. We have a team of friendly nurses and expert surgeons who understand the importance of this decision and will support you throughout your journey with us.
The Consultation
At your consultation your surgeon will give a comprehensive assessment which includes an evaluation of the inside and outside of your nose. This will allow your surgeon to assess which techniques would be suitable for your nose. It is also your chance to discuss what you wish to achieve from surgery as well as going through any questions you may have about the procedure and talk through any concerns.
Your plastic surgeon will also go through what rhinoplasty surgery involves, the risks associated with rhinoplasty surgery and what aftercare and downtime you would require post-surgery. You will also be provided with a Rhinoplasty Patient Guide which will have all the information you need to know about the procedure. You will leave your consultation feeling well informed about the procedure to be able to make a decision about if to go ahead with surgery or not.
To book a consultation, use our online contact form.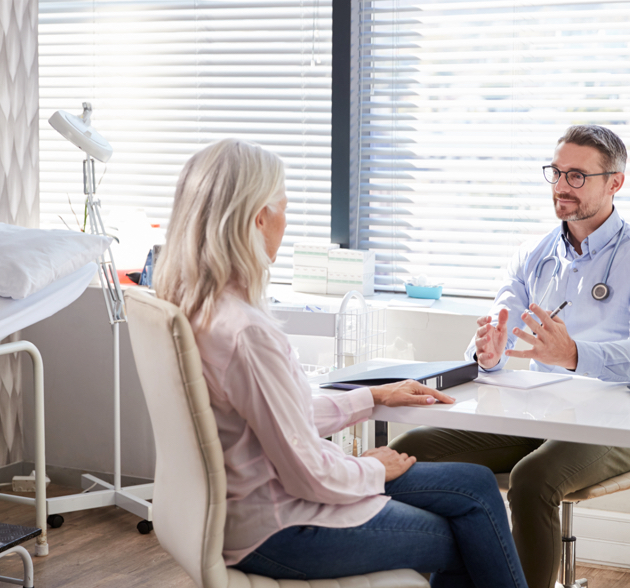 Pre-Operative Advice
In the interests of patient safety all our patients are assessed against our patient selection criteria. Following your consultation and review of your past medical history, the physician or preoperative nurse will choose any pre-operative tests considered to be appropriate, most of which are routine blood tests.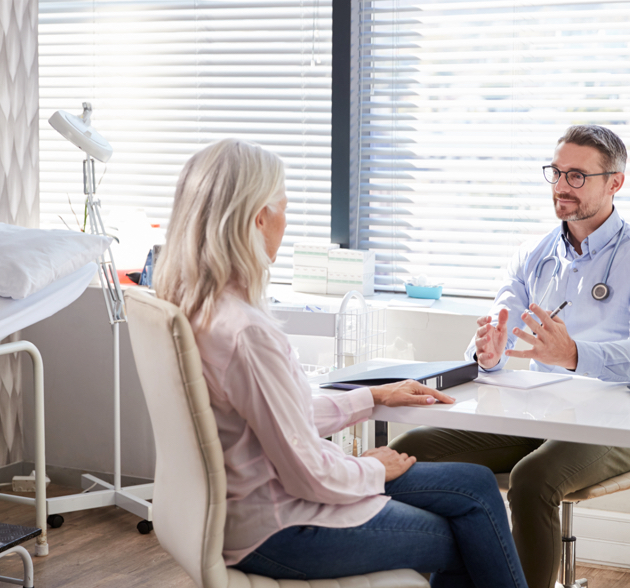 Rhinoplasty Surgery
Rhinoplasty and Septo-rhinoplasty surgeries are performed under general anaesthetic and can take up to two hours, depending on the nature of the procedure. For both surgeries you will need to stay overnight in hospital for monitoring.
A Rhinotip correction may be carried out under local anaesthetic with sedation, under which circumstance you may be able to return home on the same day.
We are one of the first clinics in the UK to offer the Preservation Rhinoplasty technique to our patients. Many rhinoplasty procedures are carried out to correct the dorsal hump which involves the surgeon removing the hump essentially by breaking it and then reconstructing it to change the shape of the nose. This new technique means that surgeons no longer need to break the nose during surgery. The height is instead reduced internally meaning the nose then becomes smaller and the hump disappears. This new technique is less invasive and less traumatic for the patient. Dorsal preservation also achieves a more natural result, avoiding many of the secondary deformities that lead to patients requiring revision surgery. The vast majority of patients are suitable for the preservation technique. However, 20% of patients will still require traditional Rhinoplasty surgery. A thorough consultation is required in order to assess the best technique for each patient.
Your procedure will be performed under general anaesthetic and usually takes around 2 hours to complete. Regardless of the type of Rhinoplasty surgery you are having, your surgeon will work hard to ensure you are left with no visible scarring. Once complete, the skin on your nose will shrink or expand around its new shape.
A closed rhinoplasty procedure involves making tiny cuts inside the nostrils, visible signs of surgery after this procedure are minimal.
An open rhinoplasty cuts across the skin, between the nostrils this may leave fine scars.
A preservation rhinoplasty, whilst still performed under general anaesthetic, allows patients to return home the same day. The less invasive technique reduces the risk of post-operative bleeding meaning that the soft packs inserted inside the nose allow the patient to breathe straight away.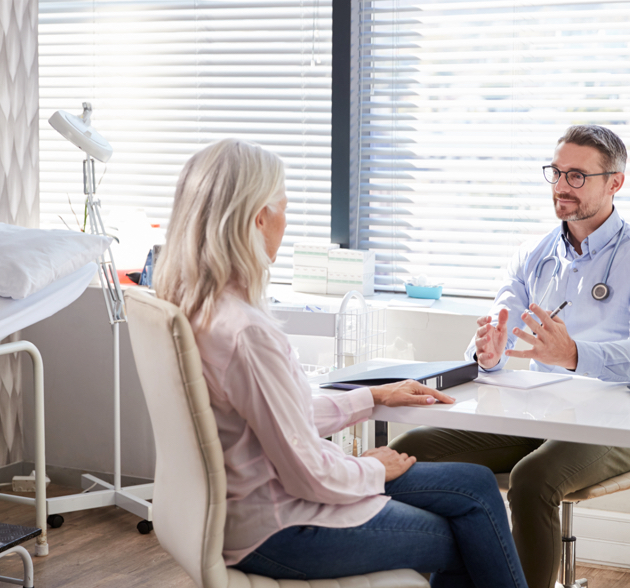 After your Rhinoplasty procedure
Usually after surgery you will be required to stay in hospital for one night, during this time you may have dressings inside each nostril, these will be removed before you leave. You must continue to wear your splint over your nose for 7-10 days and this is then usually removed at your post-op appointment.
We recommend that you take 7-14 days off work and avoid strenuous exercise for at least six weeks. You should also not be driving until 1 weeks after your procedure, or when given the all clear from your surgeon or nurse.
You will experience some discomfort after the procedure but pain relief will be prescribed to you, do not take any medication containing aspirin until 1 week after your procedure. Bruising and swelling of the eyes and upper cheeks is normal, and will subside within 10-14 days. You may also experience a sore throat after the surgery. A series of follow-up appointments will be made to check your progress. The swelling inside your nose may take a few months to disappear completely, but your clinic should be there to help you if you have any concerns during recovery.
A series of follow up appointments will have been booked in for you including a wound check at around a week after the procedure and then where necessary afterwards until your 6 weeks follow up appointment with your surgeon.
If having a preservation rhinoplasty you will be discharged home the same day as your procedure. You will also experience much less bruising and swelling compared to a standard rhinoplasty and results can be seen instantly. The packs from surgery are usually removed within 3 days and the cast is removed after 7 days.
We recommend that you sleep on your back with your head lifted for the first two weeks following surgery to help with swelling.
To find out more book your consultation here.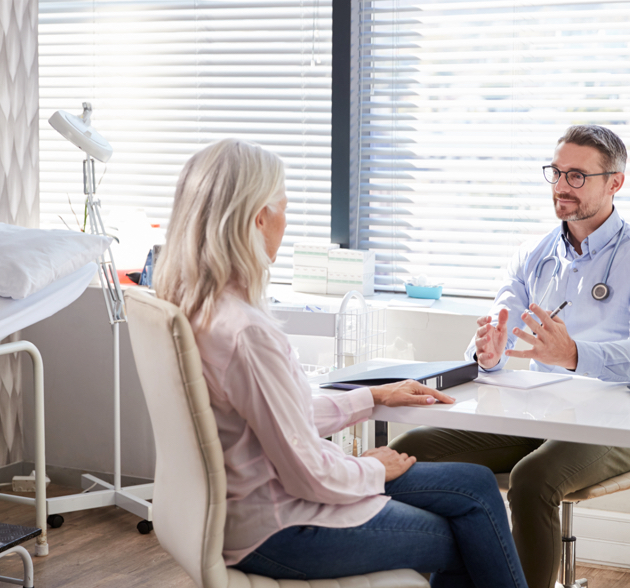 FAQs
What is the difference between an Open and Closed Rhinoplasty?
An open rhinoplasty is when the surgeon makes an incision at the base of the columella which is the soft fleshy bit in between your nostrils, before lifting the skin back away from the nose. Once the surgeon has good visibility of the structure of your nose, they will be able to sculpt the cartilage and tissue according to your desired results.
The benefits of an open rhinoplasty is that is allows the surgeons better visibility of the nose allowing for more precision, allows surgeons to better stabilise the nose post-surgery and it is more commonly performed making it easier to find a surgeon with experience. Although an open rhinoplasty may extend your recovery time slightly, any scarring will be carefully concealed on the outer rim of your nose meaning it can still be easily covered.
A closed rhinoplasty involves the surgeon making small incisions inside the nostril and the surgery is then carried out via the nostrils leaving the outside skin and tissue untouched.
The benefits of a closed rhinoplasty include a quicker recovery time, no visible scarring and reduced swelling. However it is important that you pick a surgeon who is highly experienced in the closed rhinoplasty technique as it does not allow as much visibility compared to the open rhinoplasty so results will depend on the skill of the surgeon.
At The Private Clinic we have surgeons who offer both close and open rhinoplasty procedures. Both techniques can be equally as effective and the best method will come down to your anatomy and your surgeon's expertise. At your consultation, your surgeon will discuss with you which method they believe is best to help you achieve your desired results and why.
Open and closed rhinoplasty are different techniques, but overall, they both have the same outcomes.
There are pros and cons to both techniques and these will be discussed in more detail during your consultation or see our blog on Open vs Closed Rhinoplasty.
How soon will I be able to see results?
You should start noticing results two weeks following your surgery. As your swelling lessens over the next few months, your results will gradually become more apparent. Please be aware that it can take anywhere between 6-12 months before you can see your final results.
Are there before and after photos of Rhinoplasty procedures?
All surgeons will have a portfolio of images to be able to show you at your consultation of former patients. We also have an online gallery of those patients who have consented to have their images displayed online – click here to view.
How much does Rhinoplasty (Nose Surgery) cost?
The Private Clinic sees over 15,000 new patients every year and perform over 10,000 procedures, with one of the highest patients' satisfaction in the sector, Trustpilot 9.4, 5 star rating, 96% would recommend us to their friends and family. We are a multi award winning provider and have been voted the Aesthetic award for Best UK Clinic Group 2017.
The Private Clinic prides itself on its commitment to Medical Expertise, Patient Care and Satisfaction, Honest advice and most importantly Results. We are above all committed to Quality. Please feel free to contact us for any Rhinoplasty advice or to book a consultation with one of our expert surgeons. Rhinoplasty Cost can be part of your decision to undergo a procedure but it should never be the deciding factor. For more information about The Private Clinic, our experience and medical expertise click here
We don't follow a one-price-fits-all policy and prices are quoted on a case by case basis. The cost of a rhinoplasty procedure starts at £6,900. You will be given an accurate quote for your requirements following your consultation.
Consultations with our plastic surgeons are £100 at our clinics in London Harley Street, Birmingham, Leeds, Manchester and Northampton.
All consultations with Mr Dario Rochira are now £130 which includes a Covid-19 test.
We also offer consultations with our highly experienced Patient Coordinators which require a £25 refundable deposit to secure your place. These are available in Birmingham, Leeds, Manchester and Northampton.
Patient coordinators are able to offer you all the information you require prior to meeting a surgeon.
Please note all consultations available at our London Harley Street clinic are with a surgeon.
Is there a rhinoplasty clinic near me?
The Private Clinic has clinics nationwide so we are sure to have an expert rhinoplasty surgeon located near to you.
Our clinics;
Where can I can get a rhinoplasty in London?
London – 98 Harley street, W1G7HZ
Where can I get a rhinoplasty in Manchester?
Manchester – 25 St John Street, M3 4DT
Where can I get a rhinoplasty in Birmingham?
Birmingham – 88 Hagley Road, B16 8LU – West Midlands
Where can I get a rhinoplasty in Leeds?
Leeds – 45 Park Square North, LS1 2NP – Yorkshire
Where can I get a rhinoplasty in Northampton?
Northampton – 82 Billing Road, NN1 5DF – East Midlands
To find out more about booking a consultation at a clinic near you, contact us here.
Rhinoplasty Procedures are Available in these Clinics
Things to Consider
Our advice on what to consider when deciding to have a rhinoplasty procedure:
1. When choosing a clinic, you should always do your research, and only go to an established, reputable clinic.
The Private Clinic has been in the cosmetic surgery industry for over 35 years. We are here to answer all of your questions and give you peace of mind.
2. When choosing a surgeon, make sure you know who you'll be seeing. Their expertise, qualifications and patient satisfaction rate are important factors to take into consideration.
At The Private Clinic, we only source the most experienced and specialised surgeons. Find out more about our plastic surgeons here.
3. Price should never be the deciding factor when choosing where to have your treatment. Safety should be your number one priority and feeling confident that they will look after you – not only before, but also after your procedure
4. When it sounds too good to be true, it often is. Always find out what your clinic's reputation is.
Our excellent reputation for patient safety and satisfaction, honest advice and outstanding care means your journey with The Private Clinic will be an exciting experience to a newfound shape.
Patient Stories
Outstanding care, patient satisfaction and results mean everything to The Private Clinic Team
Our Plastic Surgeons will work alongside you to help you achieve your goals whether it be to restore your confidence or for medical breathing issues.
Simply book a consultation today to hear about the best options available for you.
Why Choose The Private Clinic
We are multi-award-winning Cosmetic Surgery provider.
We have over 35 years' experience in Medical Cosmetic treatments.
Top UK best rhinoplasty surgeons with decades of experience.
We offer a range of Rhinoplasty techniques to suit the needs of all patients.
Dedicated 24 hour help line with a professional nursing team
We have state of the art hospital facilities.
5 Star Trustpilot Rating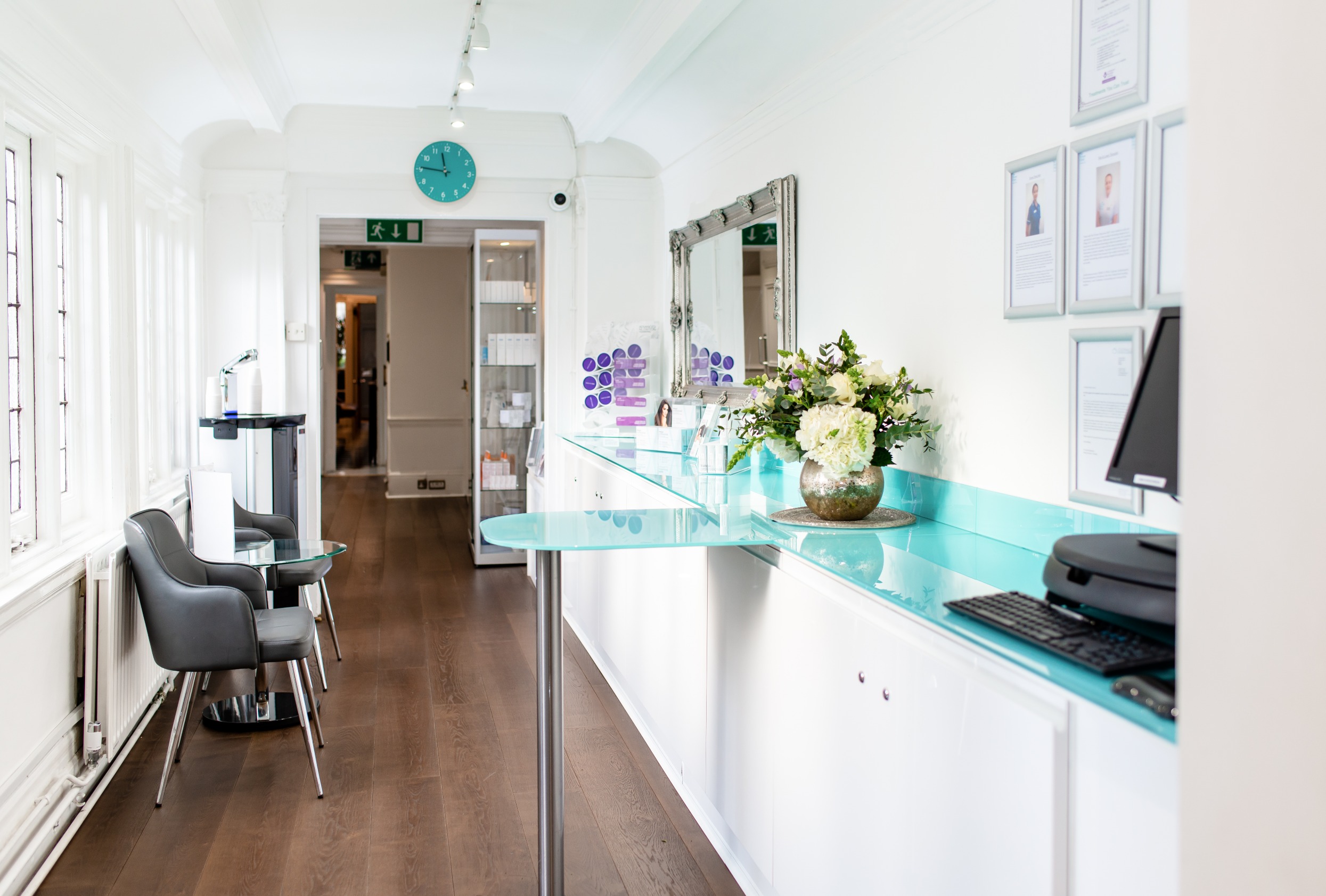 Meet our Surgeons
We have a dedicated Plastic Surgeon and medical team who will be with you throughout your journey.
At The Private Clinic nose surgery is performed by some of the UK's top consultant plastic surgeons who have decades of experience.