Profhilo
100% HA (Hyaluronic Acid) solution treats skin laxity restoring the firmness. As Seen on TV show: 10 years younger in 10 days
100% HA (Hyaluronic Acid) solution treats skin laxity restoring the firmness
New discovery within facial rejuvenation treatments
Expert doctors and nurse injectors and little to no downtime
As Seen on TV show: 10 years younger in 10 days
What's on this page
Medically reviewed by Lorcan Sheppard BSc MBBS FRCA, Chief Medical Officer and the Medical Advisory Committee for The Private Clinic.
Last Reviewed February 28th 2022
Related Treatments
As we age, our skin can take on a loose, wrinkled and crepey looking appearance and our efforts to cover up and improve its appearance can often end up making it more noticeable.
Profhilo is a unique bioremodelling injectable treatment that works to remodel your skin with visible results after only 2 treatments. The procedure stimulates your own collagen production and elasticity.
Winner of Product Innovation of the Year, 2016 – The Aesthetics Awards
Winner of the Best Injectable Product in Europe, 2017 – The Aesthetic Awards
Profhilo treatment is available at our clinics in: London Harley Street, Birmingham, Northampton, Leeds and Manchester
Profhilo works by stimulating your own production of collagen and elastin within your skin which, over time, aims to give you a tighter and more youthful appearance rejuvenating your skin from the deep layers up to the surface of your skin. Your skin tone and texture will also be improved along with overall hydration of the skin.
Although Profhilo contains hyaluronic acid – an substance that occurs naturally in the body, it is not dermal filler and does not plump or add any volume to the areas treated. Profhilo instead is a unique treatment rivalling dermal fillers with its quick treatment time and only 5 injection points for each side of the face.
Procedure Time
30 mins
Downtime
24 – 48 hours
Final Results
8 – 10 weeks
No. of Treatments
2 Treatments
Results Last
4 – 6 months
Profhilo is a new discovery within facial rejuvenation treatments. It's 100% HA (Hyaluronic Acid) solution spreads within the skin to remodel the skins structure, nourish the dermal cells and treats skin laxity restoring the firmness of your skin.
Any area of the body could be treated with Profhilo but we most commonly treat the face, neck and hands. Profhilo is suitable for men and women from the age of 30 with no upper age limit.
as seen in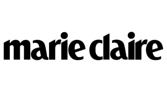 What to Expect
The Private Clinic has been treating patients for over 35 years with thousands of people placing their trust in us each year. We pride ourselves on being able to offer a personalised service. We have a team of friendly nurses and expert surgeons who understand the importance of this decision and will support you throughout your journey with us.
Profhilo Treatment
Profhilo is injected using a unique specalised technique called BAP (BIO AESTHETIC POINTS). The BAP technique is 5 entry points of injection for each side of the face. This technique is proven to be anatomically safe avoiding the large vessels and nerves within the face and will give you maximised results with the minimum number of injections required.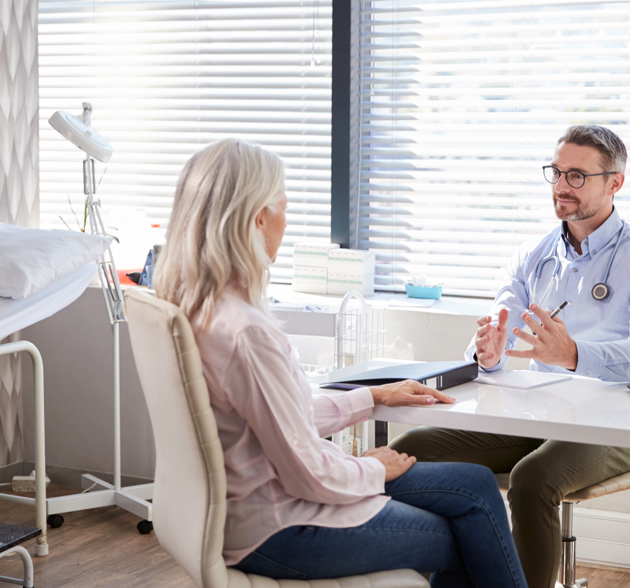 After your Profhilo Treatment
The results are an improved skin tone, texture, elasticity and firmness with increased hydration and radiance. You'll have healthier, softer and smoother skin.
There is minimal downtime associated with profhilo. In most cases you will be able to return to work and everyday activities immediately after treatment.
You may experience some redness or swelling post-treatment which should reduce after 48 hours.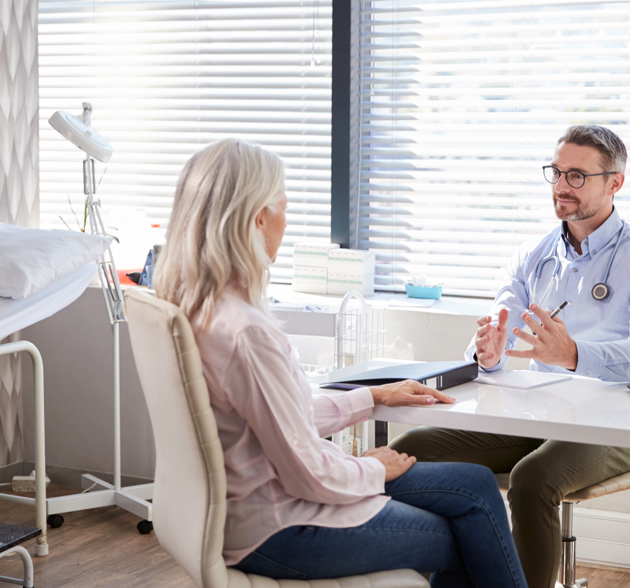 FAQs
Am I suitable for Profhilo treatment?
Profhilo is suitable for anyone who is over 18 years of age who are experiencing issues with skin laxity. It is not suitable for anyone who pregnant, breast feeding or those who have a known hypersensitivity to hyaluronic acid.
What can Profhilo treat?
Profhilo is used to treat skin laxity and is ideal for those suffering with loose, wrinkled and crepey looking skin on the face, neck and arms for example.
When can you see the results from Profhilo?
Results can be seen by 4 weeks after your first treatment but many patients may be able to see improvement after 1-2 days post treatment and some may not see an improvement until after their second treatment. The full effects of Profhilo treatment are not seen until 8-10 weeks after your first treatment.
How many Profhilo treatments will I need?
To achieve the best results you will need two treatments spaced a month apart. To maintain the results of Profhilo it is recommended that you have another treatment every 9-12 months.
How much does Profhilo cost?
The cost of Profhilo treatment starts from £325.
You will need two treatments spaced one month apart.
Consultations with our expert doctors or nurses are £50 however this cost can be redeemable against the price of treatment should you wish to book following your consultation.
Our prices are competitive and we only use experienced and qualified medical professionals at The Private Clinic to carry out Profhilo treatment. We believe our patients deserve the utmost safety in our care and we are committed to offering reliable, effective results.
Profhilo is Available in these Clinics
Why Choose The Private Clinic
Expert medical practitioners with years of experience.
State of the art medical facilities, all registered by the CQC (Care Quality Commission).
Our innovative treatment choice means you will be offered the most advanced minimally invasive treatment options.
When it comes to non-surgical treatments we always strive to give you little to no downtime, so you can get back to enjoying life.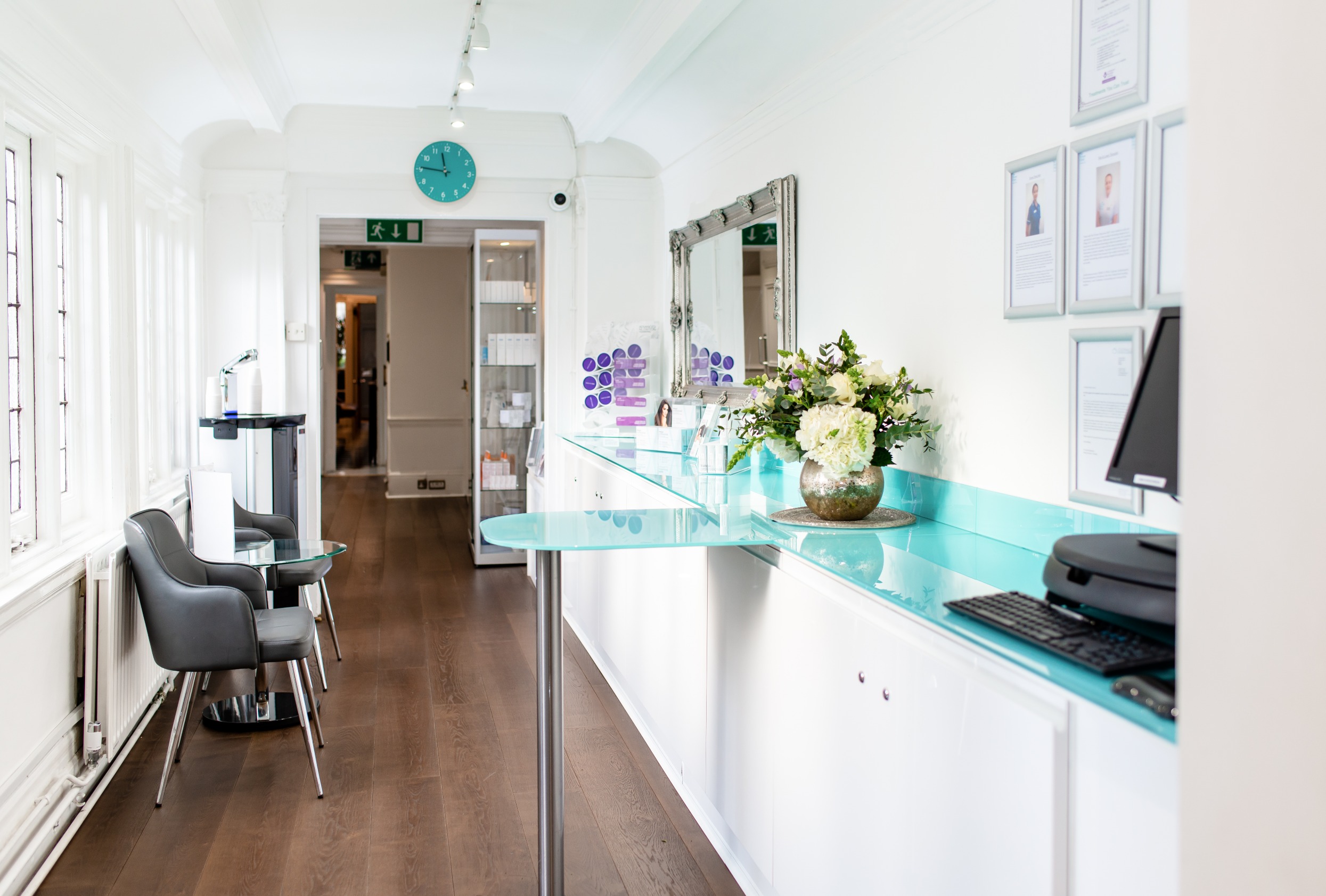 Meet our Medical Experts
The Private Clinic, you will be treated by a registered, experienced practitioner, using the highest quality of approved products. We only offer tried and tested, fully approved medical products produced by worldwide, renowned manufacturers, such as Allergan.  All of our Profhilo injectable treatments are carried out by cosmetic doctors or nurse prescribers, who have undergone extensive additional training to qualify in prescribing Profhilo.