Eyelid Reduction Surgery with expert Plastic Surgeons
Eyes look younger and more alert
Performed under local anaesthetic
0% Finance Available
What's on this page
Medically reviewed by Lorcan Sheppard BSc MBBS FRCA, Chief Medical Officer for The Private Clinic of Harley Street, London.
Last Reviewed November 17th 2023
Related Cosmetic Surgery
Eyelid Reduction (Upper Blepharoplasty)
At The Private Clinic our Cosmetic Surgeons have been successfully carrying out upper and lower blepharoplasty for decades. The results often take 5 to 10 years off a person's face.
Blepharoplasty, sometimes known as eyelid lift surgery or eye bag removal, is a simple, safe and quick procedure to remove excess fat and skin from around the eyes.
Upper eye lid and under eye surgery may be used to:
Reduce drooping eyelids or hooded eyelids,
Tighten any creases and folds in the upper or lower eyelids
Lift skin under the eye
Remove eye bags and puffiness from under the eye
Eyelid Reduction at a glance
Procedure Time
1 hour
Hospital Stay
Day case
Support Garments
None
Washing
1 – 2 weeks
Driving
1 week
Up & Mobile
Immediately
Sexual Activity
4 weeks
Back to Work
4 weeks
Exercise
1 – 2 weeks
Travel
6 weeks
Full Recovery Time
4 – 6 weeks
Final Results
2 – 3 months
Anaesthetic Type
Local anaesthetic, general for lower
Sleeping
Elevated on back for 1-2 weeks
Types of Eyelid Surgery
We all have different needs and wants, which is why your eyelid surgery will always be tailored to you. Depending on the nature and severity of your excess eyelid skin, you may need either upper, lower, or combined blepharoplasty, and the procedures differ in terms of their process and recovery.
Upper Blepharoplasty
Upper blepharoplasty is a relatively short procedure that can take as little as 30 minutes. Usually performed under local anaesthetic, an upper blepharoplasty requires minimal downtime and has lessened risks making it one of the safest and most speedy invasive procedures available. Patients can return home swiftly after their procedure with a huge difference to their eyes and face.
Lower Blepharoplasty
More complex than the upper blepharoplasty but still relatively quick, procedures for the lower lids often require general anaesthetic and take between 1-2 hours to perform. Eye Bag Removal can be done as part of a lower or combined blepharoplasty, helping to reduce puffiness, without causing a hollowed out look. Find out more here.
Upper and Lower/ Combined Blepharoplasty
For those with more severe problems, a combination of both upper and lower can take place to restore a youthful and refreshed appearance, but the look you want and the best method to achieve it will always be discussed fully at the consultation stage.
Patient Review
Patient Marina shares her Upper Blepharoplasty results after 3 months.
Blepharoplasty Before & After Photos
Our Plastic Surgeons will work alongside you to help you achieve your goals.
Simply book a consultation today to hear about the best options available for you.
What to Expect
The Private Clinic has been treating patients for over 40 years with thousands of people placing their trust in us each year. We pride ourselves on being able to offer a personalised service. We have a team of friendly nurses and expert surgeons who understand the importance of this decision and will support you throughout your journey with us.
The Consultation
The first stage of your blepharoplasty treatment journey will be a consultation with one of our expert surgeons.
At your consultation, your surgeon will go through the blepharoplasty procedure in detail and examine the areas that you are concerned about to assess your suitability for blepharoplasty surgery.
Your surgeon will then discuss:
Your medical history
Your expectations from surgery
Risks and Complications of Blepharoplasty Surgery
Aftercare
Following your consultation, you will be introduced to your dedicated patient coordinator who will be your point of contact should you wish to proceed with blepharoplasty surgery.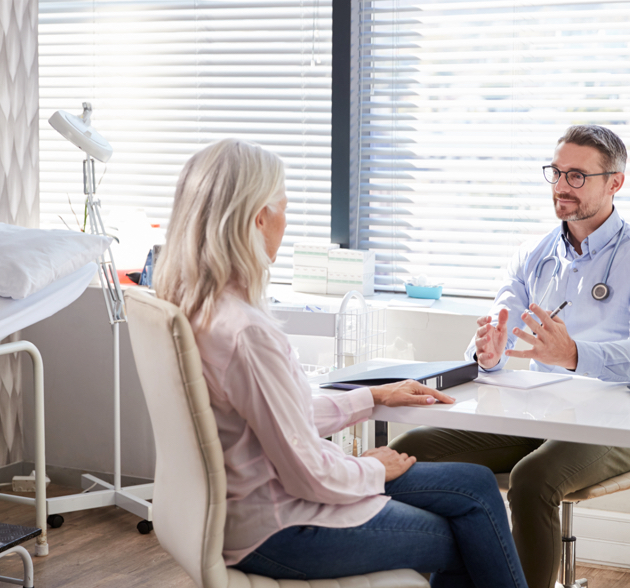 Pre-Operative Appointment
In the interests of patient safety all our patients are assessed against our patient selection criteria. Following your blepharoplasty consultation and review of your past medical history, the physician or pre-operative nurse will select which pre-operative tests are required, most of which are routine blood tests.
They will also advise you of any precautions you need to take in the days or weeks leading up to your eyelid surgery procedure and advise on any medication that you should stop taking ahead of your procedure.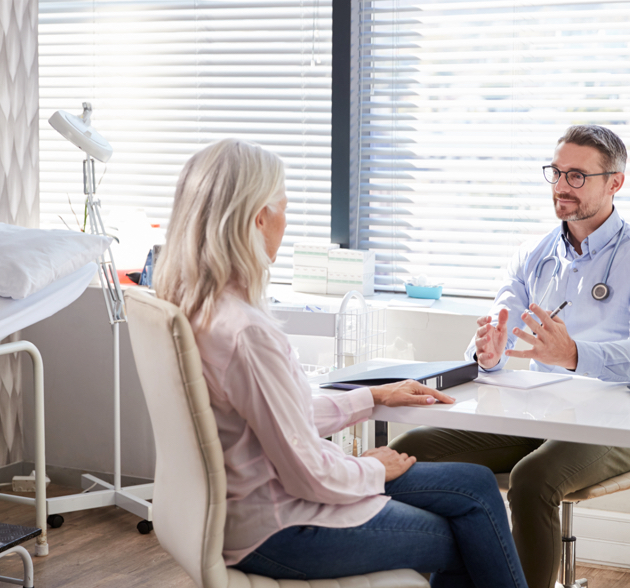 Eyelid Surgery
Types of Eyelid Surgery
We offer both Upper Blepharoplasty and Lower Blepharoplasty procedures. The proceure most suited to you to give you the best results will be decided during your consultation.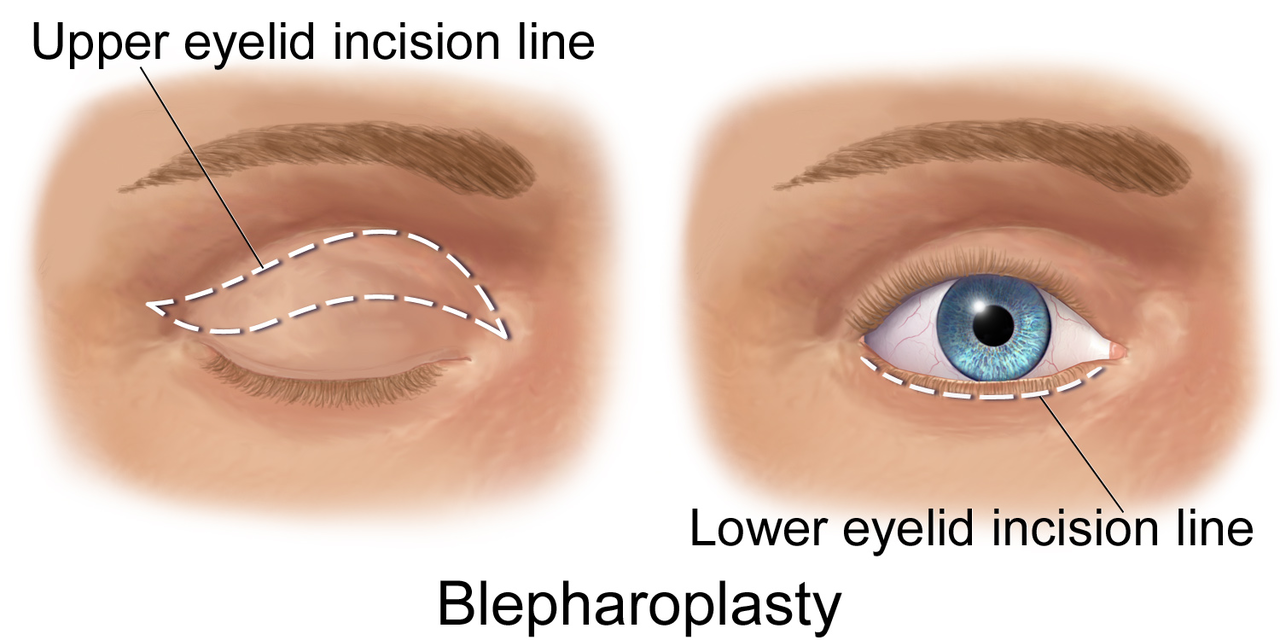 Upper Blepharoplasty
A short procedure which can take only 30 minutes
Incisions are made in the eyelid crease
Typically performed using local anaesthetic
Lower Blepharoplasty
Slightly more complex, the procedure can take between 1-2 hours
Incisions will be disguised under the eyelashes or inside the eye
Often requires general anaesthetic
Combined Blepharoplasty
Approximately 2 hours
As above for each eyelid
Usually requires general anaesthetic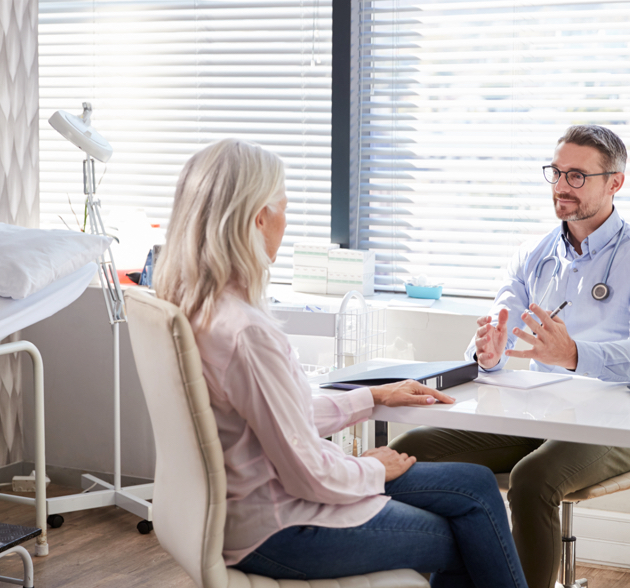 After your blepharoplasty
Regardless of whether you are having an upper, lower, or combined blepharoplasty, our surgeons always use extreme precision along the natural folds of your eyes to prevent scarring and ensure a recovery that is as quick as possible. The result is a naturally rejuvenated and refreshed face with excess skin and fat from around the eyes removed.
With Upper Blepharoplasty (upper eyelid) there is minimal downtime and you can return home shortly after.
With Lower & Combined Blepharoplasty there is more downtime than upper blepharoplasty, the exact amount depending on the individual patient.
To prevent scarring, these procedures use very fine sutures to close incisions, which are removed after 4-5 days.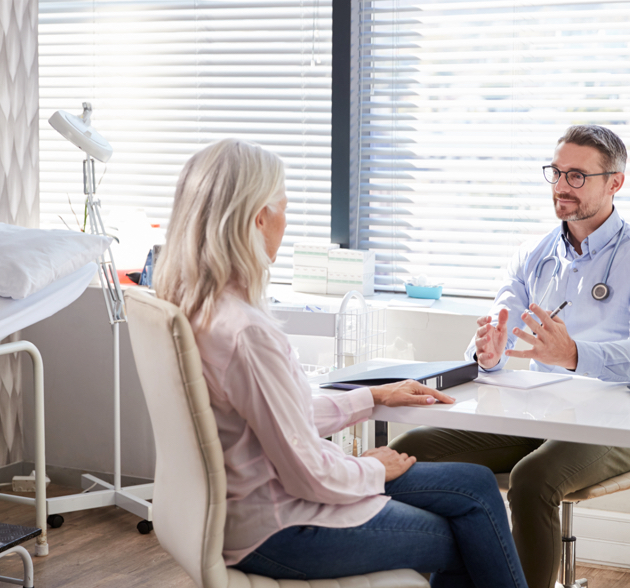 FAQs
Am I suitable?
An experienced surgeon will need to assess you prior to any procedure, but blepharoplasty is suitable for most people who are suffering with hooded, drooping or puffy eyelids. The procedure will not be suitable for those looking to rid of crow's feet or some fine wrinkles. Your surgeon will be able to advise on other options like wrinkle injections or fillers.
A blepharoplasty is suitable for both male and female patients.
How long will the procedure take?
Most of our patients are day cases, with simple procedures taking as little as 30 minutes and longer cases taking up to 2 hours. The majority of patients return home after the procedure with no need for a hospital stay.
Where are the blepharoplasty incisions made?
Incisions for an upper blepharoplasty or eyelid surgery are made in the natural crease of the upper eyelid.  Incisions for a lower blepharoplasty or eyebag surgery are made underneath the eyelashes or alternatively inside the eye. Incisions for blepharoplasty procedures heal well.
Is a blepharoplasty painful?
Eyelid/Eyebag surgery is performed under local or general anaesthetic so you will not feel anything during the procedure. A few hours after the procedure your eyes may feel a little uncomfortable but you will be given painkillers to help with this and any discomfort usually settles after 48 hours.
Will a blepharoplasty improve the wrinkles around my eyes?
Eyelid/Eyebag surgery is not designed to treat wrinkles around the eyes. Wrinkles around the eyes are best treated with wrinkle relaxing injects or laser rejuvenation treatments such as the Regenlite.
Can a drooping brow be corrected with eyelid surgery?
A blepharoplasty only targets the upper and lower eye lid areas. In order to improve the appearance of your brow you will need to have a brow lift.
Can a blepharoplasty be combined with another procedure?
Blepharoplasties are commonly performed alongside facelifts, brow lifts and also fat transfer.
Dermal fillers can also be used post-procedure to help retain the results of the procedure by improving the tear trough area.
What is the downtime?
You will experience some swelling and bruising for up to two weeks, but may return to your social activities within one week post-procedure. Your stitches will be removed 4-5 days post-procedure, and make-up can be used 7 days after the surgery. You may need pain relief to help with any discomfort while the eyelids heal, though your surgeon will discuss this fully with you.
It can take up to a few months for your eyelids to settle completely, but our medical team will offer you all the necessary advice and support for your healing process.
When will I be able to return to work after blepharoplasty surgery?
Depending on your case and procedure your surgeon may advise between 7-14 days off work, particularly for more complicated surgeries. You will need someone to take you home and we recommend that someone stays with you for the first 24 hours post-surgery.
Can I drive after a blepharoplasty?
You will not be able to drive immediately after a blepharoplasty this is due the after effects of the anaesthetic that may still be in your system and your vision may be temporarily impaired immediately after surgery. We would recommend that you avoid driving for a week or at least until you are off pain medication and feel comfortable to do so. We would advise against driving for long distances in the initial stages of healing too. If in doubt – do check with your surgeon.
When can I exercise after a blepharoplasty?
Light to moderate exercise may be resumed at 2-3 weeks but it may take at least 3-4 weeks before you can get back to higher impact activities. Swimming / diving should be avoided during the first 3-6 weeks after surgery.
Can I wear glasses or contact lenses after a blepharoplasty?
You will be able to wear glasses as normal after eyelid or eyebag surgery. We advise waiting 2-3 weeks before wearing contact lenses again.
When can I wear make-up after blepharoplasty surgery?
We recommend waiting at least 10 days before applying any type of eye make-up including eyeshadow, fake lashes, mascara and eyeliner.
Will there be any scarring?
Blepharoplasty is one of the safest plastic surgery procedures you can have. Our experienced surgeons will only make incisions along the natural folds and creases of your eyes, making the risk of scarring minimal.
What is an Asian Blepharoplasty?
An Asian blepharoplasty is a modified procedure that creates or re-defines an upper eyelid crease.
What are the risks of eyelid/eyebag surgery?
A blepharoplasty procedure is a relatively safe procedure but it does carry risks just like any surgical procedure would do.
Risks and complications that are associated with blepharoplasty in particular are; bleeding, dry eyes, infection, slight asymmetry in healing or scarring, swelling at the corners of the eyelids, temporary blurred vision, and whiteheads.
Your surgeon will discuss these all in full at your consultation.
What does a free blepharoplasty consultation mean?
We can offer patients a free blepharoplasty phone or video consultation with one of our experienced patient coordinators to discuss eyelid or eyebag surgery.
Our patient coordinators can provide you with information about the procedure and the best blepharoplasty surgeon to suit your needs.
To secure your timed phone or video appointment we will ask you to pay a £25 refundable deposit. This is refunded once the consultation takes place. You can change your appointment time up to 48 hours before.
Contact us to book a free phone or video consultation.
What is a blepharoplasty?
A blepharoplasty is the medical term for eyelid or eyebag surgery to improve the appearance of drooping eyelids or large eyebags that also may be affecting the sight of the patient.
The procedure involves reshaping the upper or lower eyelid by removing or repositioning of excess tissue, as well as reinforcing surrounding soft tissues.
There are 3 types of blepharoplasty procedures;
Upper Blepharoplasty which targets the eyelid and upper portion of the eye but not including the brows. Lower Blepharoplasty which targets the lower portion of the eye and a combined blepharoplasty which is when an upper and lower blepharoplasty are performed at the same time.
Can a blepharoplasty treat eye bags?
Eye bags or sagging around the eyes can be corrected with blepharoplasty surgery. The procedure removes excess skin underneath the eye resulting in a fresher look.
What happens during a blepharoplasty procedure?
During an upper blepharoplasty an incision is made within the natural eyelid crease. Excess skin and fatty pockets are then removed before the incision is then closed.
A lower blepharoplasty procedure involves an incision usually below the lash line or inside of the bottom eyelid. Excess fatty tissue is then removed from the area and the incision is closed.
Procedure Length

Incisions

Anaesthesia Used

Downtime

Upper Blepharoplasty (Upper Eyelid)

A short procedure which can take only 30 minutes

Incisions are made in the eyelid crease

Typically performed using local anaesthetic

Minimal downtime and you can return home shortly after

Lower Blepharoplasty* (Lower Eyelid)

Slightly more complex, the procedure can take between 1-2 hours

Incisions will be disguised under the eyelashes or inside the eye

Often requires general anaesthetic

More downtime than upper blepharoplasty, the exact amount depending on the individual patient**

Combined Blepharoplasty* (Upper and lower eyelid)

Approximately 2 hours

As above for each eyelid

Usually requires general anaesthetic

** Same as above
*Eye Bag Removal can also be performed in a lower or combined procedure, helping to reduce any puffiness, without creating a hollowed out appearance
How much does Upper and Lower Blepharoplasty (Eye Bag Removal and Eyelid Surgery) cost?
The average price for blepharoplasty surgery for an upper eyelid procedure starts at £3,900 (under local anaesthetic) and the cost for a lower eyelid procedure starts at £4,900 (under general anaesthetic).
If you require a full blepharoplasty (both upper and lower eyelids), prices start from £6,400.
We don't follow a one-price-fits-all policy and prices are quoted on a case by case basis. You will be given an accurate quote for your requirements following your consultation.
Consultations with our plastic surgeons are £100 at our clinics in London Harley Street, Birmingham, Leeds, Manchester and Northampton.
We also offer consultations with our highly experienced Patient Coordinators which require a £25 refundable deposit to secure your place. These are available in Birmingham, Leeds, Manchester and Northampton..
Patient coordinators are able to offer you all the information you require prior to meeting a surgeon.
Please note all consultations available at our Harley Street clinic are with a surgeon.
When will I see the results?
Results are instant however everyone heals at a different rate. Most visual swelling should go down after a month and the majority see results within 2-3 months of their procedure.
Eyelid Reduction is Available in these Clinics
Things to Consider
Our advice on what to consider when deciding to have an eyelid reduction procedure:
1. When choosing a clinic, you should always do your research, and only go to an established, reputable clinic.
The Private Clinic has been in the cosmetic surgery industry for over 40 years. We are here to answer all of your questions and give you peace of mind.
2. When choosing a surgeon, make sure you know who you'll be seeing. Their expertise, qualifications and patient satisfaction rate are important factors to take into consideration.
At The Private Clinic, we only source the most experienced and specialised surgeons. Find out more about our plastic surgeons here.
3. Price should never be the deciding factor when choosing where to have your treatment. Safety should be your number one priority and feeling confident that they will look after you – not only before, but also after your procedure
4. When it sounds too good to be true, it often is. Always find out what your clinic's reputation is.
Our excellent reputation for patient safety and satisfaction, honest advice and outstanding care means your journey with The Private Clinic will be an exciting experience to a newfound shape.
Blepharoplasty Patient Stories
Outstanding care, patient satisfaction and results mean everything to The Private Clinic Team
"The Private Clinic took really good care of me and I have been very pleased with the results, I would certainly recommend them"
Why Choose The Private Clinic
The Private Clinic are a multi-award-winning Cosmetic Surgery provider with over 40 years' experience.
We have world-class top specialist surgeons.
We have clinics and consultation rooms across the UK.
We see over 15,000 new patients every year performing over 10,000 procedures.
We have one of the highest patients' satisfaction rates; Trustpilot 5 star rating.
98% of patients would recommend us to their friends and family.
Dedicated care with your expert facial surgeon and nursing team including a 24-hour help line.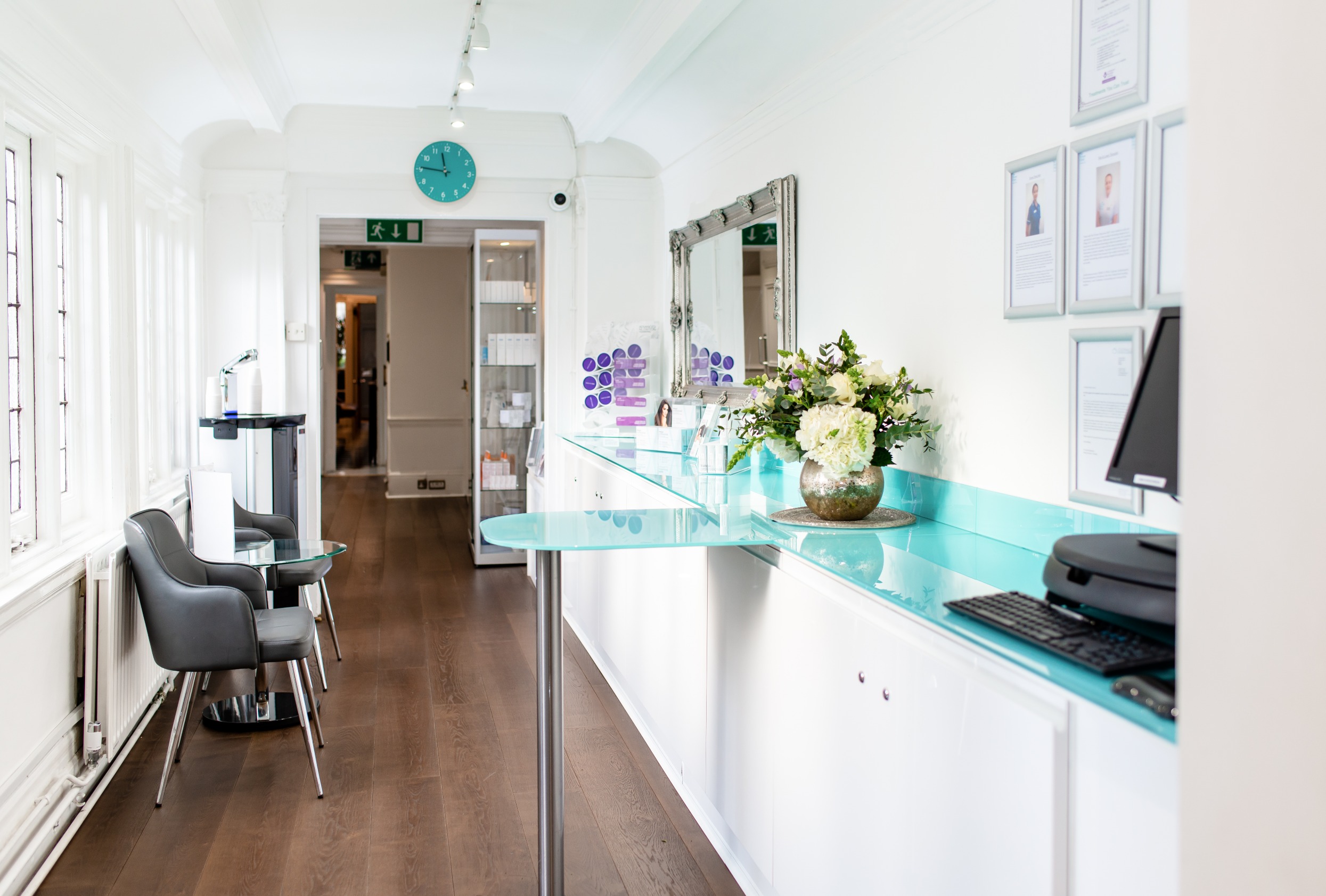 Meet our Surgeons
We have a dedicated Plastic Surgeon and medical team who will be with you throughout your journey.
At The Private Clinic, eyelid surgery is performed by some of the UK's top consultant plastic surgeons who have decades of experience.