Consultant Plastic & Reconstructive Surgeon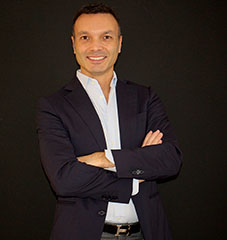 Mr Dario Rochira is a highly experienced and respected UK Consultant Plastic & Reconstructive Surgeon who has achieved an outstanding record of patient satisfaction, priding himself on achieving outstandingly natural surgical results for his patients.
Mr Rochira performs all of his procedures to highest of surgical standards and has a keen interest in implant-based and autologous-tissue breast reconstruction evaluation and has performed over 1,000 breast ultrasound scans.
Mr Rochira was also the first Plastic Surgeon in the UK to introduce a technique known as 'Preservation Rhinoplasty' into his practices. This advanced technique is becoming regarded as the next generation for performing Rhinoplasty operations as it provides more predictable results for the surgeon and allows the patient to benefit from natural results and a quicker recovery time.
Furthermore Dario Rochira is very keen and experienced in breast auto-augmentation. To the extent that he won an award with his auto-augmentation technique two years ago at The Association of Italian Cosmetic and Aesthetic Surgeons (AICPE) conference in Florence.
Using bespoke computer modelling techniques to demonstrate and simulate the personalised results that could be achieved, patients will greatly benefit from the personal and individual service that Mr Rochira is able to offer. Mr Rochira goes to great lengths to ensure that every patient has the chance to feel fully informed throughout the entire consultation process leaving them with no questions unanswered.
Mr Dario Rochira consults from our clinics in London Harley Street and Bristol.
Treatments performed by Mr Dario Rochira
Research led by Mr Dario Rochira