Breast Augmentation performed by renowned Plastic Surgeons based in the UK
0% Finance Available
What's on this page
Medically reviewed by Lorcan Sheppard BSc MBBS FRCA, Chief Medical Officer for The Private Clinic of Harley Street, London.
Last Reviewed November 16th 2023
Related Cosmetic Surgery
Breast Augmentation
Breast augmentation (known as a boob job, breast enlargement or breast implants) is the UK's most popular cosmetic surgery procedure for women.
If you feel you have always wanted a larger breast size, or a larger breast shape, or after pregnancy, breast feeding or weight loss you feel your breasts have lost volume, shape or size, then a Breast Augmentation / Breast Enlargement at The Private Clinic of Harley Street, London might be the procedure for you.
Breast enlargement involves the surgical addition of implants to improve the shape, size, fuller appearance, or more symmetrical look of your breasts.
At The Private Clinic, breast augmentation is performed by some of the UK's top consultant plastic surgeons who have decades of experience. We have dedicated clinics for Breast Augmentation in London Harley Street, Birmingham, Manchester, Leeds, Buckinghamshire (virtual consultation only) and Northampton.

Your personalised journey starts with our team of expert Consultant breast surgeons, our friendly nurses and our 5 star hospitals.
Our breast team understand the importance of your decision and work hard to give you reassurance and honest advice. This means you will have thorough information on breast implant choice, size, shape and texture. This also includes information on advanced procedure types (such as under or over the muscle) and using the Keller funnel system. Seeing your confidence and happiness after your operation is what we work hard to achieve.
In the British Association of Aesthetic Surgeons (BAAPS) 2022 annual audit, Breast Augmentation or breast implants surgery accounted for 6,640 procedures (up 67% from last year) and was rated the top cosmetic surgery procedure for 2022.
What happens at a Breast Augmentation Consultation?
Watch Episode 3 of our Step by Step Breast Augmentation Video Guide to see what to expect from a Breast Augmentation Consultation.
Breast Augmentation,Breast Enlargement, Breast Implants at a glance
Procedure Time
1 – 2 hours
Anaesthetic Type
General Anaesthetic
Hospital Stay
Day Case
Support Garment
Surgical Bra – 6 weeks
Washing
1 week
Sleeping
Elevated on back 2 weeks
Driving
1 week
Up & Mobile
1 day
Sexual Activity
4 – 6 weeks
Back to Work
1 – 2 weeks
Excercise
4 – 6 weeks
Travel
6 weeks
Full recovery Time
6 weeks
Final Results
6 – 12 months
Your breast enlargement decisions
There is an entire range of options and decisions that you will be required to make for your breast enlargement procedure. Our breast surgeons are experts in helping you to understand the differences and pros and cons for each one so that you can make an informed decision.
Why choose Breast Enlargement Surgery?
There are many different reasons why patients choose to have breast enlargement surgery. These include personal preferences and lifestyle changes. A breast enlargement procedure is most suitable for patients with small boobs / breasts. Common reasons include:
Increase fullness and/or size of breasts.
Breast asymmetry can be improved if different sizes are used.
May improve sagging (an additional breast uplift may be needed for considerable sagging)
Can help increase lost volume after pregnancy, breastfeeding or weight loss.
Feeling confident in your clothing.
Implant Type
There are several types of breast implants. The most commonly used are saline breast implants or silicone implants.
In the UK, silicone implants are the popular choice. Silicone is a safe and durable material that is able to achieve a natural look and feel to the breasts.
Saline implants are breast implants that are filled with sterile salt water. They are not commonly used in the UK. Saline implants are known to be more visible under the skin compared to silicone and can feel hard and firm.
Implant Size
Breast Implants are sized by CC which stands for cubic centimetres not by cup size. Most patients have an idea in their mind about which cup size that they want to be, together with that information and after being measured, our expert surgeons can provide recommendations for which size of implant they feel is going to give the best result.
The same sized implant on two different patients can give hugely different results as it all relies on the patients existing breast tissue, body frame and the amount of available skin.
Implant Shape
Breast Implant's come in a variety of different shapes which will give different results. Round implants are the most popular choice in the UK as they are very well suited to the majority of patients. Round implants can give volume to both the upper and lower breast due to their spherical shape.
Teardrop implants or anatomical shaped implants are used when a more natural result is wanted. The implants will give more volume to the bottom of the breast and are ideal for patients who have very little natural breast tissue in order to achieve a natural result.
Implant Profile
As well as different sizes and shapes, breast implants also come in a variety of different profiles. The most common four are low profile, medium profile, high profile, and extra high profile. The profile of a breast implant determines how wide the base of the breast implant is. The correct profile for the patient usually depends on the width of the chest so that the implant does not exceed the width of the breast giving an unnatural appearance.
Implant Placement
Breast implant placement refers to where the breast implant sits within the chest, traditionally over (sub glandular) or under (submuscular) the breast muscle were the two options. Over or in front of the muscle is when breast implants are placed over the chest or pectoral muscles, it is the most straightforward option and is known to have a quicker recovery time. Under or below the muscle is when implants are placed below the pectoralis muscle. It is a common placement for patients who don't have a huge amount of existing breast tissue to help achieve a more natural result.
However surgical techniques have advanced a lot since then and more often than not, what was known as under the muscle is actually being performed as a dual plane placement which is where the upper portion of the implant is placed under the pectoral muscle, but the lower portion is left uncovered. This variation lessens the risk of implants feeling high and tight on the chest and a less complicated procedure.
Incisions
There are a selection of different breast implant incisions sites, but under the breast within the inframammary fold is the most commonly used in the UK. The majority of our surgeons use a Keller funnel to insert the implant meaning the incision is usually between 3-5cm. A Keller funnel is a device used by breast surgeons to insert the breast implant into the chest pocket without the need to touch it. This reduces the risk of bacterial contamination as well as reducing the size of the incision required.
Other breast enlargement incisions include the arm pit (transanxillary Incision), nipple (periareolar incision) and belly button (trans-umbilical breast augmentation /TUBA).
Find out more about Breast Implant Incisions here.
Stitches
The breast enlargement incision will be closed using dissolvable stitches which are commonly used in many medical procedures. This means you will not require the stitches to be taken out, but our team of nurses will be able to check on the stitches at your follow-up appointments should you feel concerned.
Asymmetry or Tuberous Breasts
Patients who have asymmetric or tuberous breasts will require a more personalised approach to their breast enlargement surgery depending on what results they are hoping to achieve.
Our breast surgeons are very experienced in tailoring their procedures to ensure that patients get the best results. Patients may require additional breast uplift or reduction procedures or different sized implants to help correct the asymmetry.
Breast asymmetry or Tuberous Breasts can be corrected as part of a breast augmentation procedure however, complete symmetry cannot be guaranteed after any type of breast surgery procedure.
Find out more about Breast Asymmetry Correction here.
Hear Maia's reaction to how she found Breast Enlargement Surgery at our London Harley Street clinic below
Breast Augmentation Before & After Photos
We have selected a variety of photos that shows a selection of different breast implant types, sizes, shapes, profiles and positions.
What to Expect
The Private Clinic has been treating patients for over 40 years with thousands of women placing their trust in us each year. We pride ourselves on being able to offer a personalised service. We have a team of friendly nurses and expert breast surgeons who understand the importance of this decision and will support you throughout your journey with us.
Find out more about what to expect from your Breast Enlargement Journey in our series of videos by Consultant Plastic Surgeon and Breast Surgery expert, Mr Adrian Richards who is based in London and Northampton.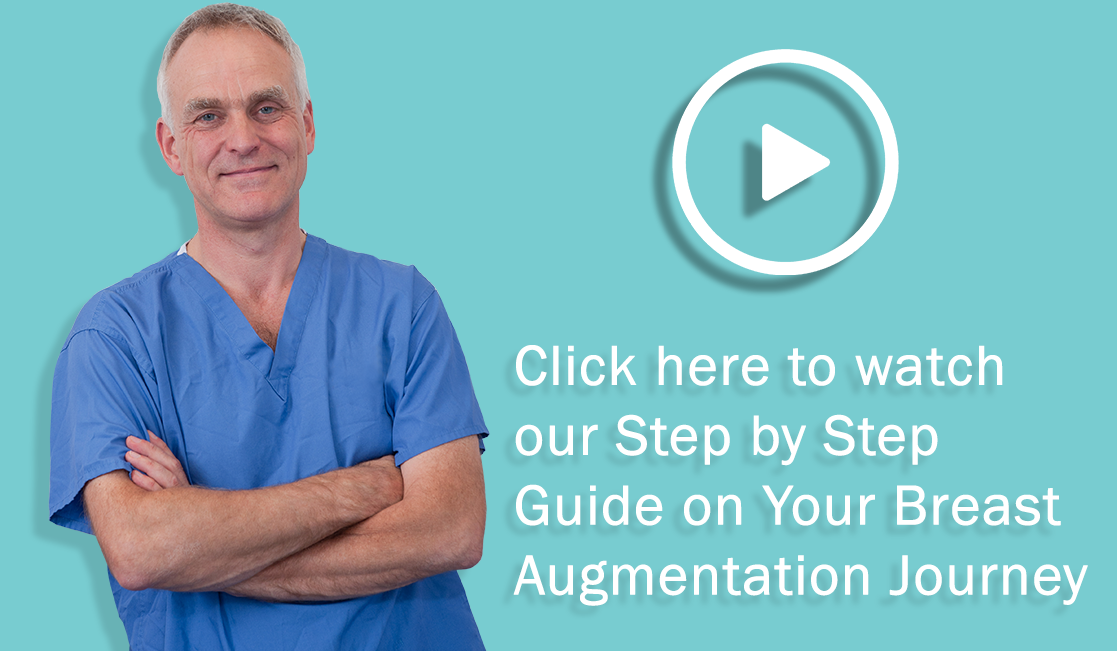 Breast Enlargement Consultation
Your first step on your breast enlargement journey is to meet with one of our Consultant Plastic Surgeons.
At your consultation they will be able to provide information on:
The types of breast implants available.
The difference between tear-drop and round implants.
Whether you want the breasts implants under or over the muscle.
The ideal breast size and shape that will best suit your frame.
Your surgeon will then:
Review your medical history and family history.
Examine and measure your breasts.
Recommend an implant type, size and position.
Discuss your expectations from surgery.
Detail the risks and complications of breast enlargement surgery.
Go through the aftercare and recovery process.
Some of our surgeons will also perform a Crisalix 3D Imaging Scan to show you what the proposed procedure will look like so that the shape and size of implants can be decided upon before the procedure takes place. (Available at our Harley Street and Northampton clinics)

You will then be allocated a dedicated patient coordinator who will be your point of contact should you wish to go ahead with the procedure.

During your journey, you may decide to have a number of consultations with your plastic surgeon and their nursing team before deciding to go ahead with surgery.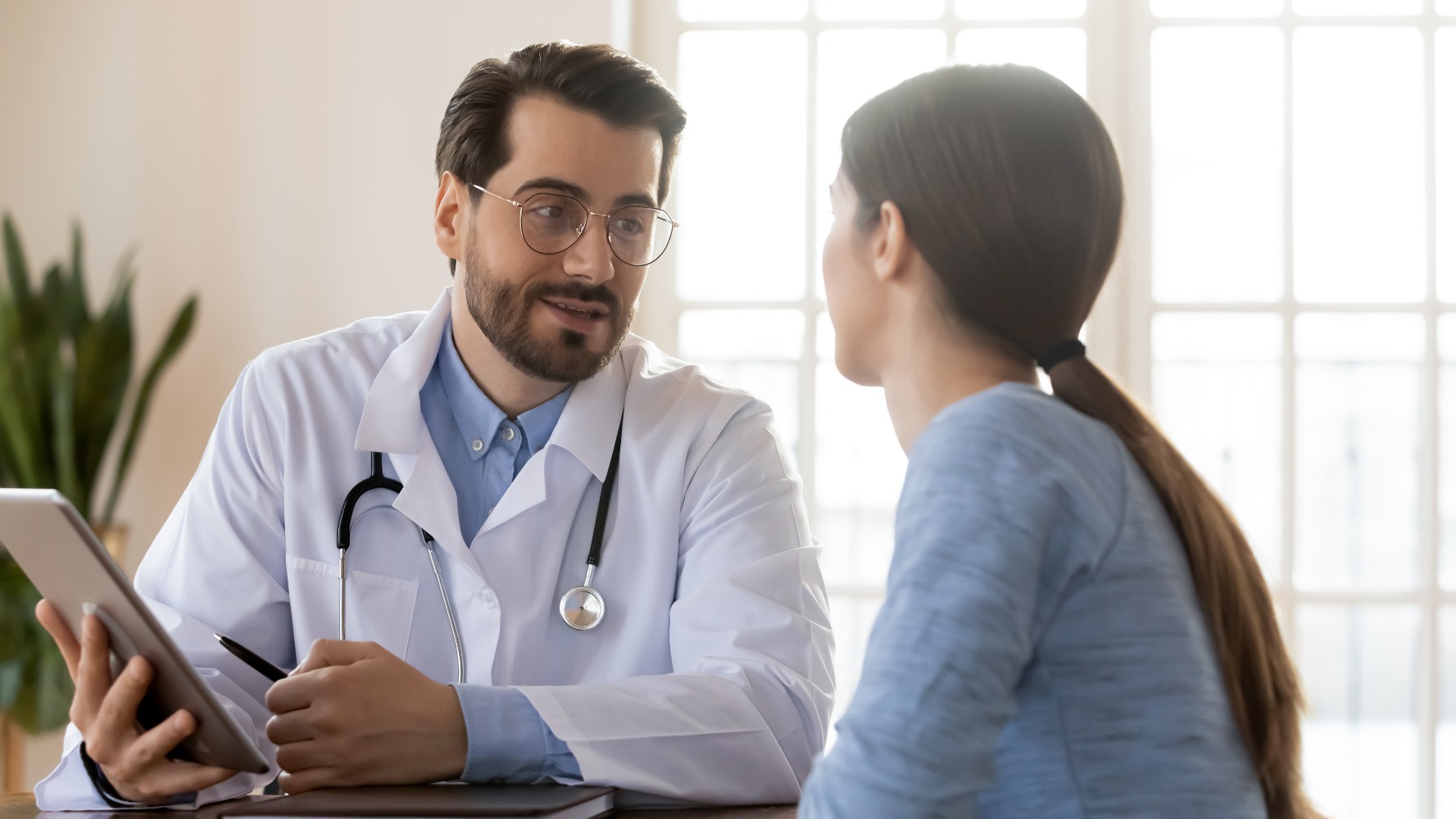 Pre-Operative Appointment
In the interests of patient safety, all our patients are assessed against our patient selection criteria. Following your breast enlargement consultation your medical history will be reviewed and the pre-operative nurse will advise on pre-operative tests which are going to be most appropriate for you. Most breast enlargement pre-operative assessments include a blood test, MRSA swabs, urine test and a blood pressure test.
They will also advise you of any precautions you need to take in the days or weeks leading up to your breast enlargement procedure and advise on any medication that you should stop taking ahead of your procedure.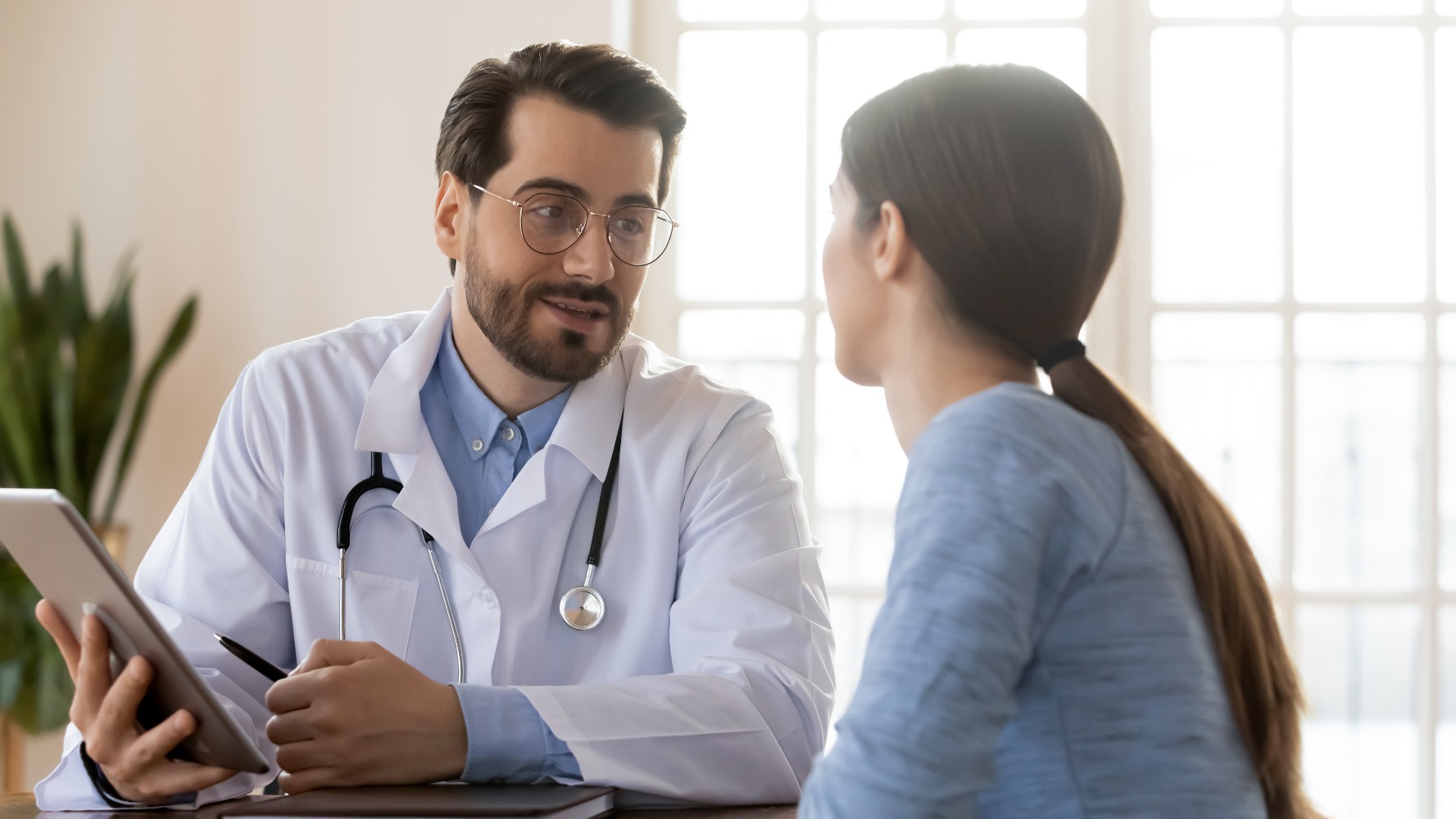 Breast Enlargement Surgery
On the day of your operation, the medical team will ensure you are comfortable. Your breast augmentation is performed under general anaesthetic and will take 1 hour. You will be given an admission time which usually involves you arriving an hour before the agreed start time of surgery.
Once admitted:
The medical team will record your blood pressure and prep you for surgery.
You will meet with the breast surgeon who will go through the procedure again and answer any questions.
Pre-operative photos will be taken.
Your chest will be marked up and ready for surgery.
The Procedure
General anaesthetic will be administered by the anaesthesiologist.
Your breast surgeon will make a 3-5cm incision in the skin usually in the inframammary fold.
A pocket will be created within the breast for the implant to be placed within, this will be either between the breast tissue and chest muscle (over) or behind the chest wall muscle (under).
An implant sizer may be used to help create the pocket and compare implant sizes.
The majority of our breast surgeons will use the Keller Funnel™ device to place the implant into the breast pocket. This specialist medical device means that the implant is not touched during the procedure and is a less traumatic insertion method for silicone gel implants. The use of a Keller funnel also means patients will have a shorter incision length compared to implants that are inserted by hand.
The incision will then be closed with dissolvable stitches and covered with tape.
A surgical bra will then also be placed onto the patient which will need to be worn during your recovery period.
You will then be taken to recover in a recovery room for 1-3 hours.
Once the surgeon and medical team are happy that you are safe you return home, you will be discharged and allowed to leave accompanied by a family member or friend.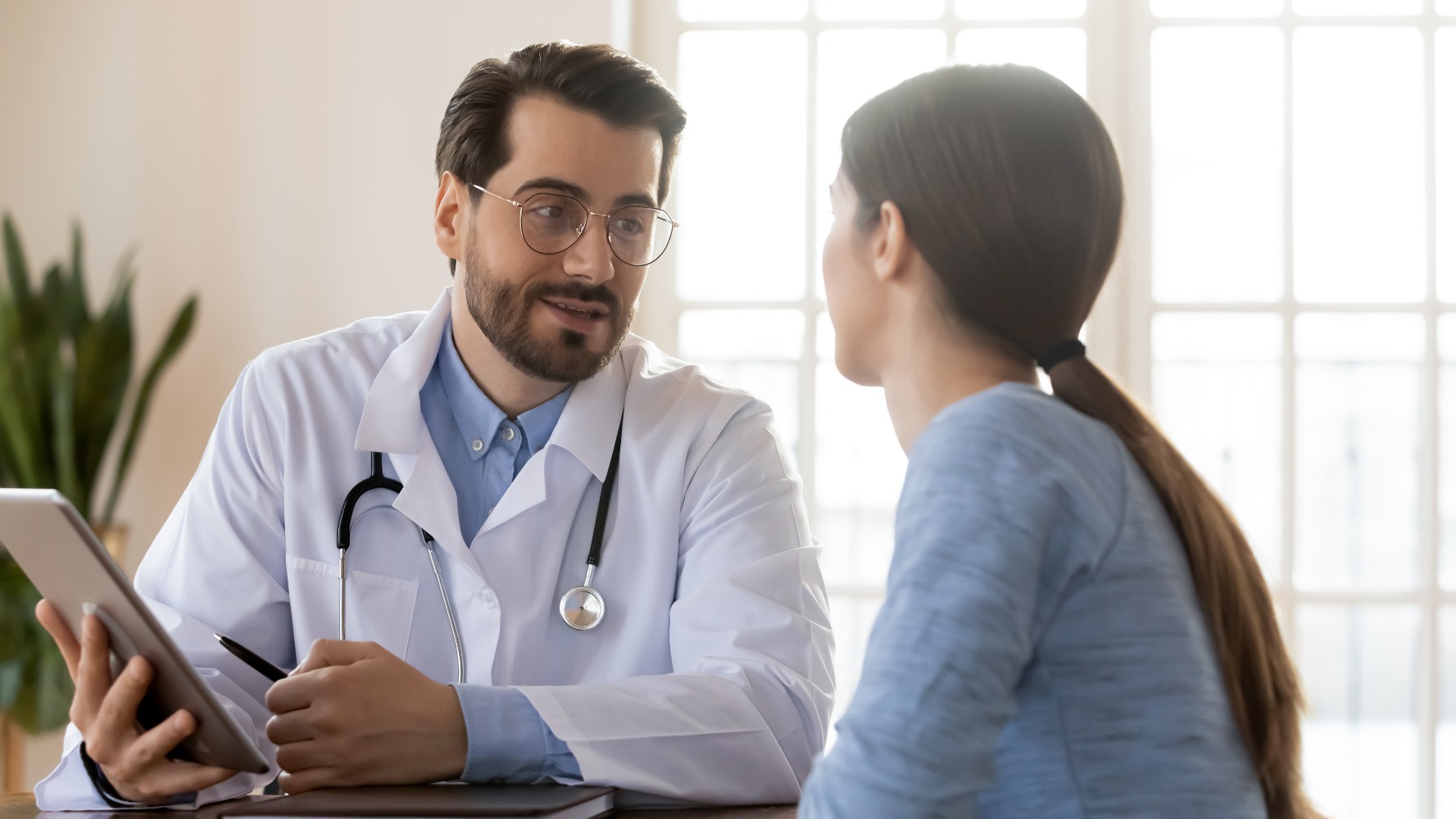 Breast Enlargement Aftercare
A member of our nursing team will call you usually the day following your procedure to ensure you are feeling comfortable and recovering. You will have been given details of our dedicated on-call nurses who can be contacted 24 hours a day, 7 days a week should you have any worries or concerns during your recovery time.
We advise that you take 1-2 weeks off work to recover. The week following your procedure you should be resting and taking it easy, but please do not spend all your time stationary. It is important to keep active and make sure to get up for regular short walks. You should arrange for someone to help you around the house and to help with childcare if necessary.
Exercise and other strenuous activities should be avoided for 4-6 weeks post-procedure and your surgeon will be able to advise you on this.
You will be required to attend a series of follow-up appointments at The Private Clinic with a nurse and then a 6-week check-up appointment with your surgeon. At this stage, you should be back to your everyday activities and your surgeon will be able to advise you on anything that you are unsure of or have questions about.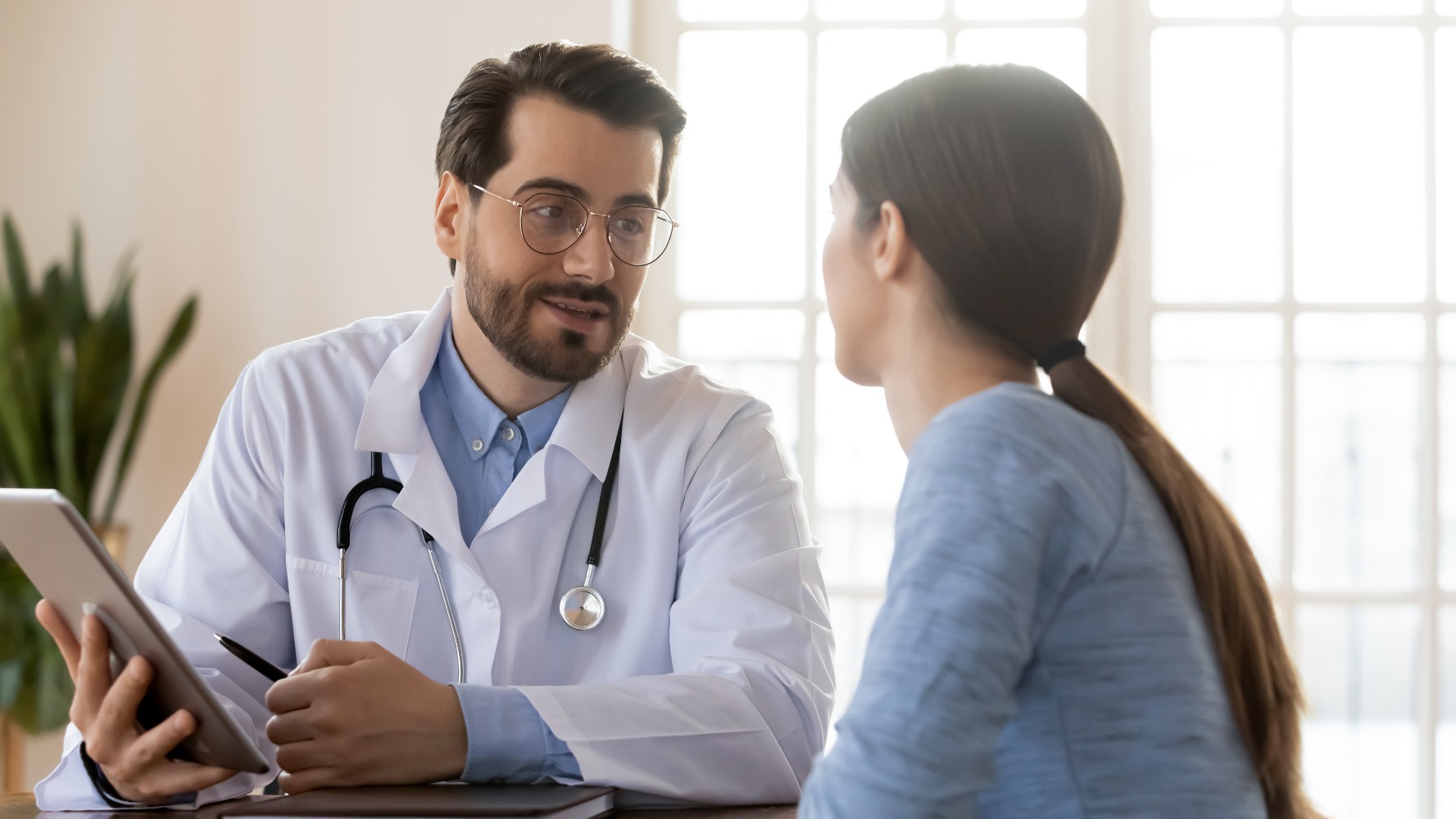 The Private Clinic have collaborated with Chrysalis Finance to offer 0% finance for our patients.*
*Acceptance is subject to status. Terms and conditions apply.
Breast Augmentation Consultations are Available in these Clinics
Things to Consider
Our advice on what to consider when deciding to have a breast enlargement (boob job) procedure:
1. When choosing a clinic, you should always do your research, and only go to an established, reputable clinic.
The Private Clinic has been in the cosmetic surgery industry for over 40 years. We are here to answer all of your questions and give you peace of mind.
2. When choosing a surgeon, make sure you know who you'll be seeing. Their expertise, qualifications and patient satisfaction rate are important factors to take into consideration.
At The Private Clinic, we only source the most experienced and specialised surgeons and ensure they are registered with the General Medical Council (GMC). Find out more about our plastic surgeons here.
3. Price should never be the deciding factor when choosing where to have your treatment. Safety should be your number one priority and feeling confident that they will look after you – not only before, but also after your procedure
4. When it sounds too good to be true, it often is. Always find out what implants are going to be used and what your clinic's reputation is.
Our surgeons use the highest quality CE Mark and FDA approved implants to ensure the very best results and safety standards. We have never used PIP Implants.
Our excellent reputation for patient safety and satisfaction, honest advice and outstanding care means your journey with The Private Clinic will be an exciting experience to a newfound shape.
Breast enlargement Patient Stories
Outstanding care, patient satisfaction and results mean everything to The Private Clinic Team
To discuss breast shape, sizes, under or over the muscle placement or any other questions book a phone or video consultation.
Why Choose The Private Clinic
The Private Clinic has been treating patients for over 40 years with thousands of women placing their trust in us each year.
Top UK specialised best breast surgeons with decades of experience.
Dedicated care with your expert breast surgeon and nurses, and a 24 hour help line.
We have state of the art hospital facilities.
All breast options are discussed not just one type of implant. So you will be happy with your shape.
5 Star Trustpilot Rating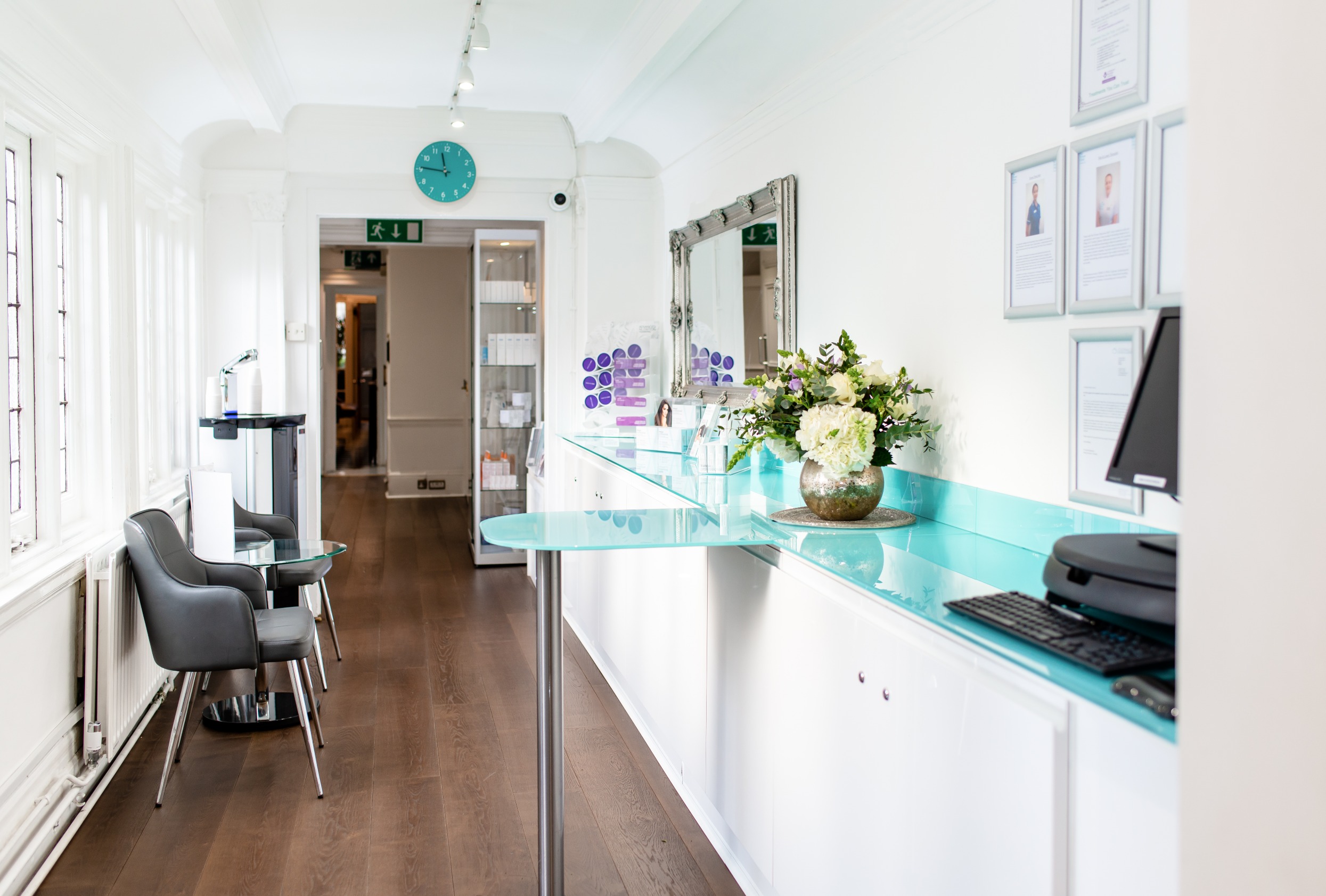 Meet our Breast Enlargement Surgeons
We have a dedicated Plastic Surgeon and medical team who will be with you throughout your breast surgery procedure journey.
At The Private Clinic breast augmentation is performed by some of the UK's top consultant plastic surgeons who have decades of experience and are all registered with the General Medical Council (GMC). Many are also members of professional organisations such as The British Association of Plastic, Reconstructive and Aesthetic Surgeons (BAPRAS) and The British Association of Aesthetic Surgeons (BAAPS). Find out more in their profiles below.