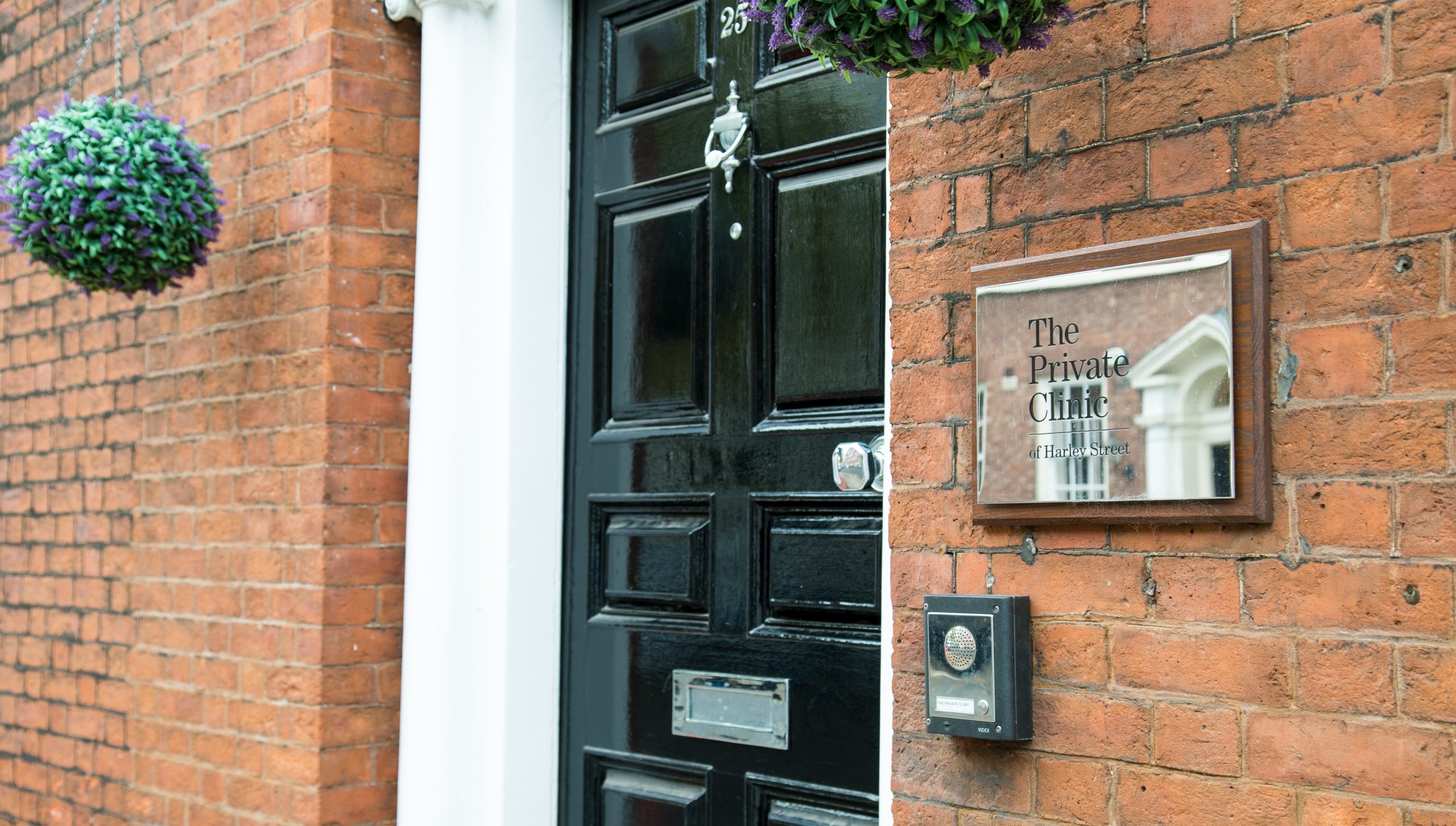 The Private Clinic Manchester boasts a friendly team who are committed to helping you find the best treatment for your needs
CQC rated good for safe, effective, responsive, well-led, and caring services
Our surgeons & doctors are GMC registered and experts in their respective fields
Manchester
The Private Clinic Manchester boasts a friendly team who are committed to helping you find the best treatment for your needs. Focussing on minimally-invasive treatments means you'll be able to achieve the best results locally.
Please scroll down to see our treatment offering which includes:
and find our Clinic details, clinic video and medical team list.
With over 40 years of experience, we are world-class specialists in Plastic Surgery, Hair Transplants, Varicose Veins, Bunion Removal and Aesthetics/Rejuvenation treatments. We use state-of-the-art technologies and the most advanced techniques to achieve the best results.
We see over 15,000 new patients every year and here at The Private Clinic and we are proud to hold the highest standards and demonstrate our compliance with exacting standards and set outcomes.
Honest Advice
Our consultations are a great first step to find out more about the treatments we offer. Our expert team of consultant surgeons, doctors, nurses, practitioners and advisors are committed to delivering realistic expectations and honest advice to ensure you find the best treatments for your needs.
Outstanding Care
All our patients are treated in a professional, friendly and emphatic way. We offer a bespoke, treatment action plan that includes all aftercare post treatment including unlimited appointments and a 24-hour care line. Find out more.
Medical Expertise
We have a team of world-class experts who have had many years of experience, all of which must meet our strict standards to provide service to The Private Clinic of Harley Street Patients. Find out more here.
Excellent Customer Service
From the first phone call, we strive to provide our customers with excellent service. 96% of our patients would recommend us to their friends and family. See our reviews below.
For information about the Coronavirus updates to clinics click here.
25 St John Street,
Manchester, M3 4DT
0161 833 9393
Enquiries@theprivateclinic.co.uk
Day
Opening hours
Mon, Tues, Thur
09.00 – 20.00
Wed
09.00 – 17.00
Fri
09.00 – 17.00
Sat
10.00 – 16.00


Saturdays open alternative weeks

sun
Closed
---
Procedures Available in Our Manchester Clinic
Please find the procedures and treatments we currently offer in our Manchester Clinic in 2023.
Our clinic has some of the best and most experienced nurses, therapists, Consultant Surgeons and Doctors.
CQC
The Private Clinic in Manchester was rated good for safe, effective, responsive, well-led and caring services. It was noted that:
Staff treated patients with compassion and kindness, respected their privacy and dignity, and took account of their individual needs.
Doctors, nurses and other healthcare professionals worked together as a team to benefit patients. They supported each other to provide good care.
Staff gave patients practical support and advice to lead healthier lives.
The service planned and provided care in a way that met the needs patients.
Staff supported and involved patients, families and carers to understand their condition and make decisions about their care and treatment.
People could access the service when they needed it and received the right care promptly.
All staff were committed to continually learning and improving services.
How to Find Us
Our clinic in Manchester is located at 25 Saint John Street, near the Spinningfields district just off of Deansgate Road which runs through the city centre of Manchester.
Our Manchester Clinic is easily commutable from surrounding areas including; Hale/Hale Barns, Bowdon, Alderley Edge, Wilmslow, Macclesfield, Leigh, Prestbury, Nantwich, Tarporley, Knutsford, Worsley, Altrincham, Cheadle and Deansgate.
By Bus
The free MetroShuttle buses that run through Manchester will all get you to the Deansgate/Spinningfieds area and then it is just a short 5-10 minute walk to the clinic.