IPL Photorejuvenation
Targets brown spots, hyperpigmentation, fine lines and wrinkles, broken capillaries, redness and stretch marks
Targets brown spots, hyperpigmentation, fine lines and wrinkles, broken capillaries, redness and stretch marks
Best Clinic Group UK and Trustpilot 5 star rating
Visable results with Minimal downtime
What's on this page
Medically reviewed by Lorcan Sheppard BSc MBBS FRCA, Chief Medical Officer and the Medical Advisory Committee for The Private Clinic.
Last Reviewed May 18th 2021
Related Treatments
IPL Skin Rejuvenation is one of the most effective treatments for smoothing out the tone and texture of your skin and can help in treating rosacea, age spots, sun damage/spots, and general skin tone irregularities.
A clear complexion is desired by many but it can be very difficult to achieve and maintain even with a set skincare regime.
IPL Photorejuvenation uses advanced technology to allow us to customise treatments for different skin tones and conditions. It is ideal for improving the overall look and texture of the skin without the need for intense downtime associated with surgery or other intense skin procedures.
We often use IPL treatment to help reduce the appearance of Facial Thread Veins, click here for more information.
IPL Photorejuvenation is performed in our clinics in London Harley Street and Manchester by trained skin specialists who are highly qualified.
Procedure Time
1 hour
Downtime
24 – 48 hours
Final Results
1 – 2 weeks
No. of Treatments
5 treatments
Results Last
12 – 18 months
What skin issues can IPL help to improve?
Intense Pulse Light (IPL) is a non-invasive skin treatment that uses IPL technology to help improve and reduce some of the most common skin complaints such as;
Brown Spots
Broken Capillaries
Large Pores
Excessive Flushing / Redness
Stretch Marks
as seen in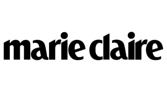 Before & After
IPL can be used to treat the full face or just areas affected, as well as hands.
What to Expect
The Private Clinic has been treating patients for over 35 years with thousands of people placing their trust in us each year. We pride ourselves on being able to offer a personalised service. We have a team of friendly nurses and expert surgeons who understand the importance of this decision and will support you throughout your journey with us.
IPL Photorejuvenation Treatment
Your IPL Photorejuvenation treatment will start with a cleanse of the skin before a mask is placed over the eyes to protect them from the light. The IPL device will then be gently pressed onto the skin and it will emit an intense pulsed light which then passes through the skin epidermis and penetrates deeper into the dermis where the pulsed light energy heats up and stimulates cells called fibroblasts to encourage the production of fresh collagen. IPL emits a wide range of light waves which also work to reduce the appearance of redness, brown spots and discoloration in the skin as they absorb the light and eventually fade over a course of treatment.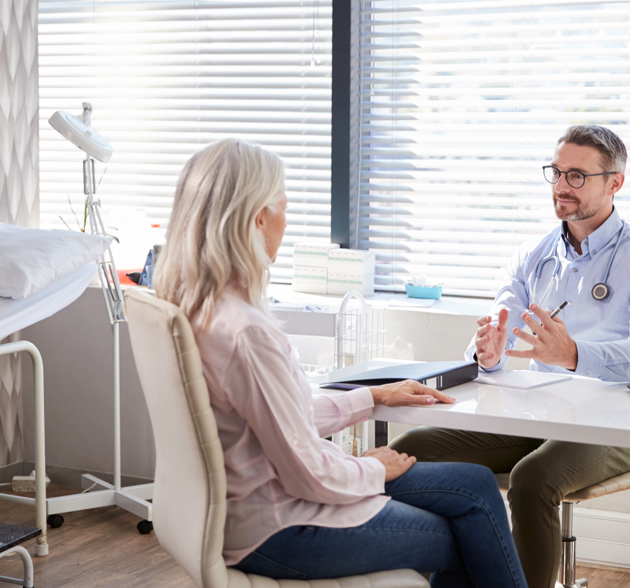 After your IPL Photorejuvenation Treatment
You may need to have several treatments of IPL Photorejuvenation to achieve your desired result. Our skin specialists usually recommend 3-6 treatments spaced 1 month apart. Once your course of treatment is finished you will notice an improvement in skin discolouration, redness, sun damage and age spots. Your skin will have an overall fresh and rejuvenated appearance.
Most patients are able to return to their regular activities shortly after treatment. Your skin may be red and sensitive for a few hours following treatment, similar to sunburn. You should avoid exposure to the sun and hot water for 48 hours.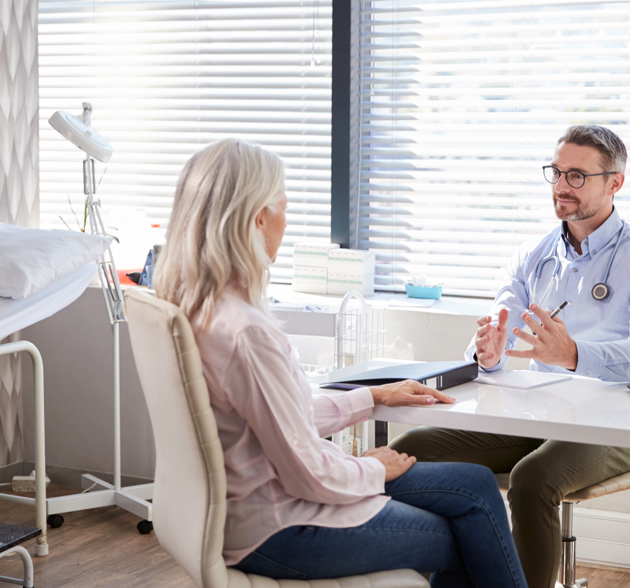 FAQs
How do I prepare for IPL Photorejuvenation?
We advise patients to avoid tanning and excessive sun exposure 6 weeks prior to their IPL treatment. It is also best to avoid any treatments that are likely to irritate the skin for 1-2 weeks before treatment which can include waxing. Your specialist skin practitioner will be able to go through your medical history that you provided at your consultation to advice on any medications that may cause bruising and if you have a history of cold sores than you may be required to seek GP advice before you start having treatment.
How does IPL Photorejuvenation treat pigmentation?
IPL Photorejuvenation is a great treatment for improving the appearance of pigmentation such as age spots and sun damage. The intense pulsed light emits light waves which are absorbed by the melanin and haemoglobin in the skin which causes the pigment to fragment. These pigment fragments are then broken down naturally by the body making them less visible in appearance.
Click here to book a consultation to find out more about how IPL Photorejuvenation can help improve the appearance of pigmentation.
How soon will I see the results?
You will start to see some improvement in your skin a week after each IPL Photorejuvenation treatment. The best results will be seen 3-5 months after your last treatment if having a course. Your results may vary after each treatment and usually each treatment you have will be a little stronger than the one before meaning the results will start to become more noticeable over time.
To find out how IPL Photorejuvenation can help you click here to book a consultation with our skin specialists.
How much does IPL Photorejuvenation cost?
The cost of IPL Photorejuvenation treatment starts from £200.
However price may vary depending on:
The type of treatment required.
The areas treated.
The number of treatments needed.
The best way to find out the cost of IPL Photorejuvenation treatment is to book a consultation with one of our expert laser skin practitioners where they will come up with a personalised treatment plan to help you achieve the results you desire.
Consultations with our expert laser skin practitioners are £25 however this cost is redeemable against the price of any skin treatment that you wish to book following your consultation.
Is there an IPL Rejuvenation clinic near me?
IPL Photorejuvenation treatment is currently only available in;
London – 98 Harley street, W1G7HZ
Why Choose The Private Clinic
Expert medical practitioners with years of experience.
State of the art medical facilities, all registered by the CQC (Care Quality Commission).
Our innovative treatment choice means you will be offered the most advanced minimally invasive treatment options.
When it comes to non-surgical treatments we always strive to give you little to no downtime, so you can get back to enjoying life.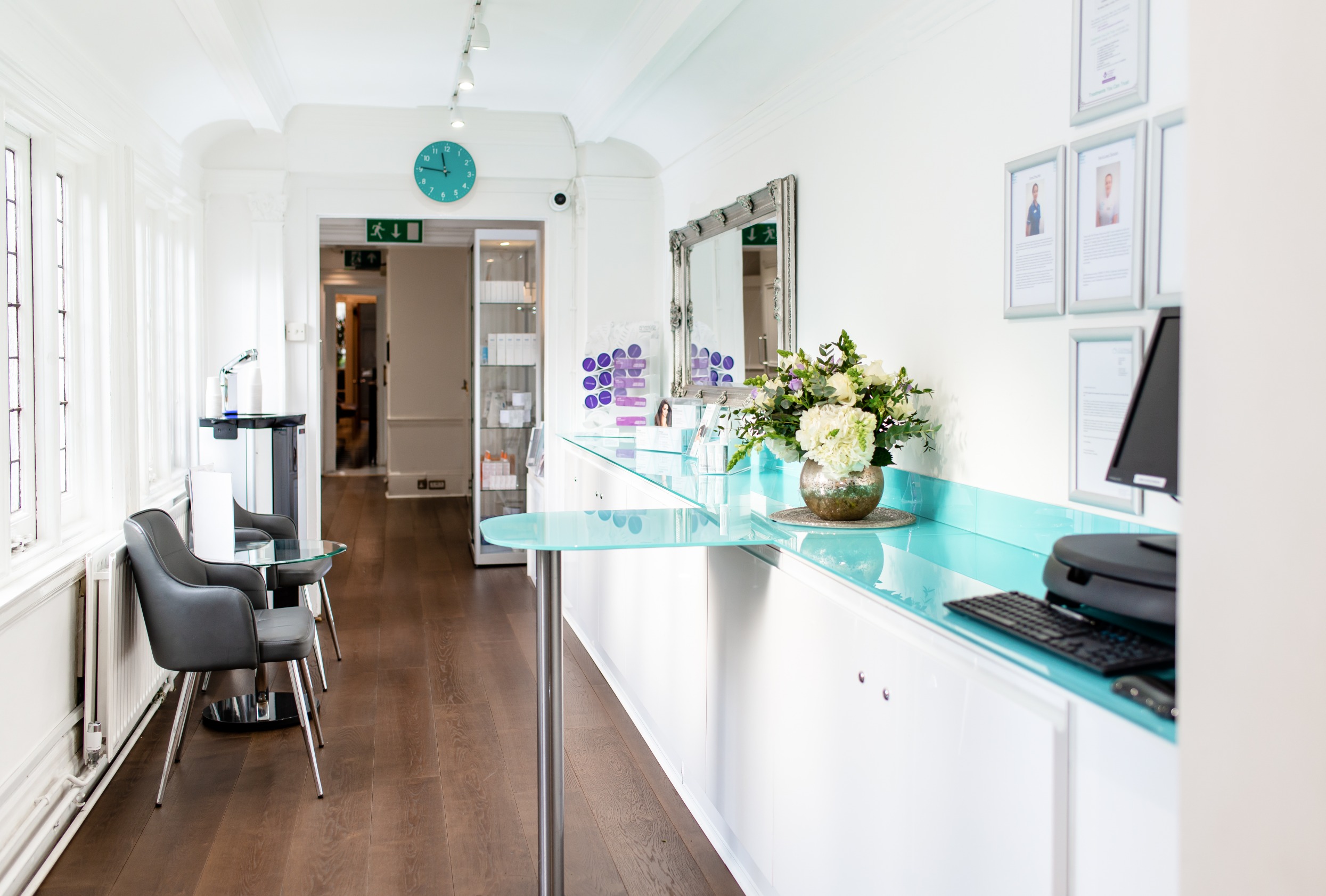 Meet our Medical Experts
The Private Clinic, you will be treated by a registered, experienced practitioner, using the highest quality of approved products. We only offer tried and tested, fully approved medical products produced by worldwide, renowned manufacturers.

Marie Narsoomanmode
SPECIALIST AESTHETICS & DERMATOLOGY NURSE PRACTITIONER
RGN, BSc (Hons), Independent Nurse Prescriber
NMC Number: 92A1045E