Pigmentation
Advanced technology used to treat multiple skin concerns, the best treatment for brown spots, hyperpigmentation, sun and age spots.
Best treatments for brown spots, hyperpigmentation, sun and age spots
Best Clinic Group UK and Trust Pilot 5 star
Advanced technology used to treat multiple skin concerns
Consultation with an expert skin therapist
What's on this page
Medically reviewed by Lorcan Sheppard BSc MBBS FRCA, Chief Medical Officer and the Medical Advisory Committee for The Private Clinic.
Last Reviewed September 17th 2021
Related treatments
Pigmentation can become visible on the skin for a number of reasons including increased sun exposure, genetics, medical conditions, pregnancy, trauma to the skin and hormonal changes. As we start to age the appearance of pigmentation can become more prominent causing many to look for a way to improve it.
The root cause of pigmentation is essentially a substance called Melanin which is naturally found in our body and is responsible for the colour of our skin, hair and eyes. Those with darker skin would naturally have more melanin compared to those with lighter skin. It is the disruption of the production of melanin that causes pigmentation of the skin.
Hyperpigmentation
This is when there is an increase in the production of melanin and the most common cause is an increased exposure to sunlight as this would also darken any previous areas of hyperpigmentation.
Melasma
This is a type of hyperpigmentation and it most common in women, especially during pregnancy although it can affect anyone. You may notice melisma more in the summer months with it improving during the winter months and appears as a light to dark brown patches mainly on the face.
Hypopigmentation
This is when there is a decrease of melanin in the skin and results in pale almost white patches on the skin. Conditions that cause hypopigmentation include Vitiligo and Albinism which unfortunately there are no cures for. If hypopigmentation is caused by a trauma to your skin such as a burn then there is a chance that your body will be able to regenerate pigment in the area again over time.
The best way to stop pigmentation from occurring is to wear sun protection every day, especially on your face.  Pigmentation can affect people of all ages and skin types.
We are the UK's leading non-invasive and minimally invasive cosmetic group of clinics and have some of the most experienced specialists in the industry that can advise on the best treatment for pigmentation. We treat thousands of patients every year and pride ourselves on our knowledge and expertise. All of our Clinics are registered with the Care Quality Commission and The Independent Healthcare Advisory Services.
as seen in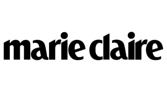 Why Choose The Private Clinic
Expert medical practitioners with years of experience.
State of the art medical facilities, all registered by the CQC (Care Quality Commission).
Our innovative treatment choice means you will be offered the most advanced minimally invasive treatment options.
When it comes to non-surgical treatments we always strive to give you little to no downtime, so you can get back to enjoying life.