Morpheus8
Advanced microneedling treatment with radiofrequency technology that can contour, lift, and tighten the skin.
What's on this page
Medically reviewed by Lorcan Sheppard BSc MBBS FRCA, Chief Medical Officer and the Medical Advisory Committee for The Private Clinic.
Last Reviewed September 10th 2021
Related Treatments
Morpheus8 is an advanced microneedling treatment with radiofrequency technology that can contour, lift, and tighten the skin.
Microneedling is a common skin rejuvenating treatment that creates micro wounds in the skin to encourage the renewal of skin cells and the production of collagen and elastin in the skin. Morpheus8 has taken microneedling and added FDA approved radiofrequency technology to target the collagen and elastin production at a deeper level
Morpheus8 uses FDA approved radiofrequency energy combined with microneedles to encourage a healing response from the skin which results in an increase in elastin and collagen production. The radiofrequency energy also work to heat tissue beneath the skin to tighten connective fibres which causes a lifting and tightening effect to the skin.
Morpheus8 treatment is available at our clinics in London Marylebone and Stoke Poges, Bucks.
This treatment is a celebrity favourite with well known figures such as Amanda Holden, Kim Kardashian and Judy Murray who has publicly shared her amazing results from Morpheus8 treatment that she used to combat years of sun damage and wrinkles. Her results show her with smoother, brighter skin and her wrinkles appear to have vanished.
What areas can Morpheus8 treat?
The Morpheus8 is suitable to be used on a range of treatment areas including:
Face
Nose to mouth lines (nasolabial folds)
Jowls
Chin (double chin)
Jawline
Neck
Chest/Décolletage
The Morpheus8 is also suitable to be used on all skin types due to its specialty colour-blind technology and is ideal for treating loose or sagging skin, wrinkles, acne scarring, stretch marks, pigmentation and crepey skin on the body.
Procedure Time
30 – 60 mins
Downtime
24 hours
Final Results
1 – 2 weeks
No. of Treatments
1 – 3 treatments
Results Last
3 – 6 months
What are the benefits of Morpheus8?
Uses radiofrequency technology and microneedling.
Innovative technology reduces the risk of post-inflammatory hyperpigmentation.
Suitable for all skin types and age groups.
Reduces the appearance of fine lines and wrinkles.
Smoothes out broken or uneven skin.
Improves hyperpigmentation, stretch marks and acne scarring.
Quick, safe, effective, and non-surgical treatment.
No need for general anaesthetic, Morpheus8 is routinely performed under a topical anaesthetic.
No downtime and no risk of scarring compared with traditional surgery.
Winner of the Product Innovation of the Year award at The Aesthetic Awards 2021.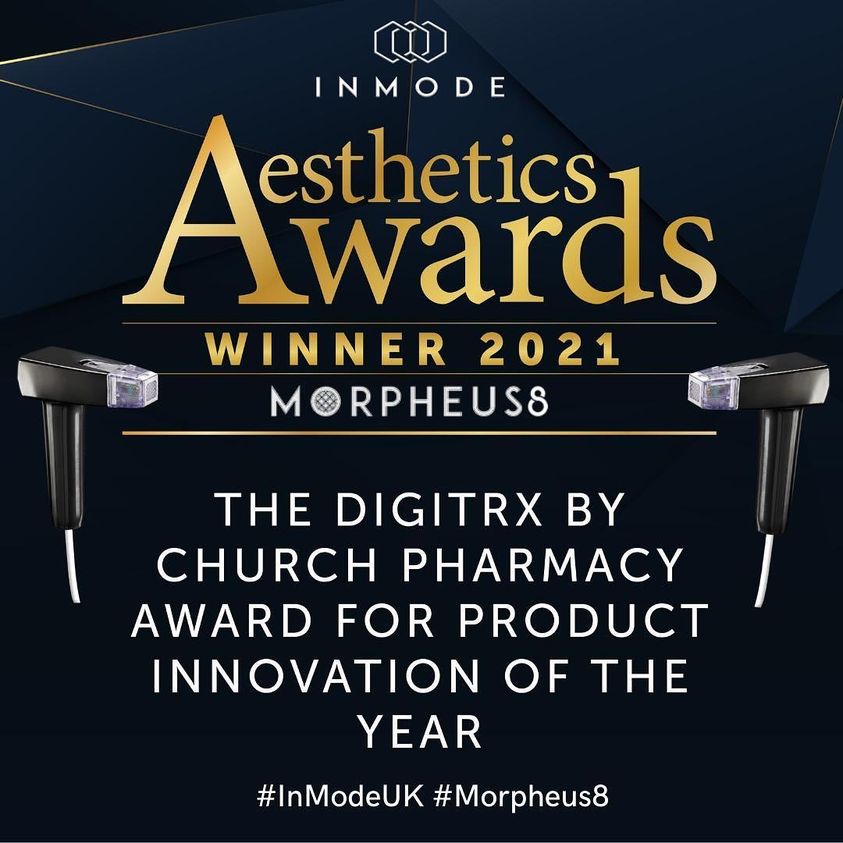 as seen in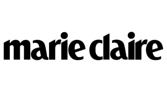 Before & After
Take a look at the Before and After photos to see the great results from Morpheus8 skin tightening treatment.
What to Expect
The Private Clinic has been treating patients for over 35 years with thousands of people placing their trust in us each year. We pride ourselves on being able to offer a personalised service. We have a team of friendly nurses and expert surgeons who understand the importance of this decision and will support you throughout your journey with us.
Morpheus8 Treatment
You will first have a consultation with one of our skin experts to discuss your suitability for Morpheus8 treatment. They will take into consideration your skin, your lifestyle and what results you are expecting from treatment.
On the day of treatment you will arrive at the clinic and have topical numbing cream applied to the area being treated. You will then need to wait around 30 minutes for the cream to take effect.
Once ready, the handheld Morpheus8 treatment device will be applied to the skin and using foot pedals, your practitioner will control the exact depth and energy that is applied to the skin.
The microneedles will puncture the skin and as they do this, they will also emit radiofrequency waves. The heat from the radiofrequency waves target deep into the dermal layers of the skin which works to coagulate the fat and contract connective tissue and fat to tighten and rejuvenate the area being treated.
The procedure takes around 30 minutes to perform but this will vary depending on the areas being treated.
Most patients are advised to have 1-3 treatments of Morpheus8 spaced 4-6 weeks apart to achieve the best results.
Visible results can begin to be seen 1-2 weeks after your first treatment and can last for up to 3-6 months following your last treatment.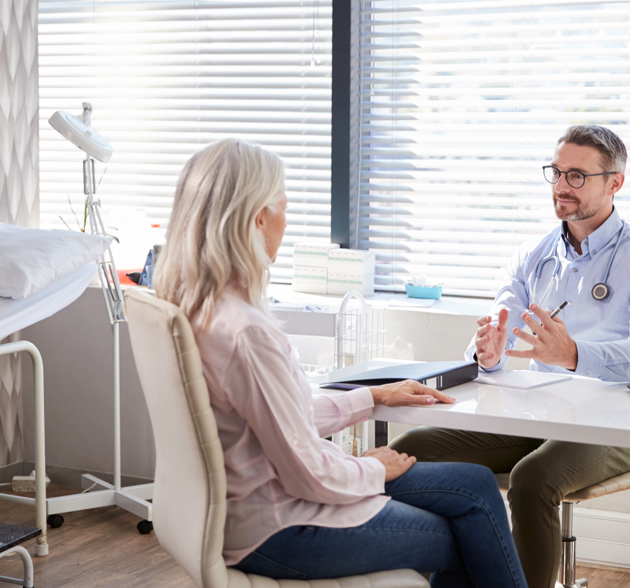 After your Morpheus8 Treatment
Immediately after Morpheus8 treatment you are likely to experience redness to the skin and small pinprick sized marks or bruises may be visible. These will gradually fade over time but can last up to 1 week.
After your Morpheus8 treatment, we recommend that you keep the treatment area moisturised and avoid exposing that treated areas to direct sunlight.
It is highly recommended that you use a high SPF sunscreen every day on the treated areas to be safe.
Make-up can be applied 24 hours after treatment.
Our expert practitioners will fully advise you on all aftercare following Morpheus8 including which products to use on the area.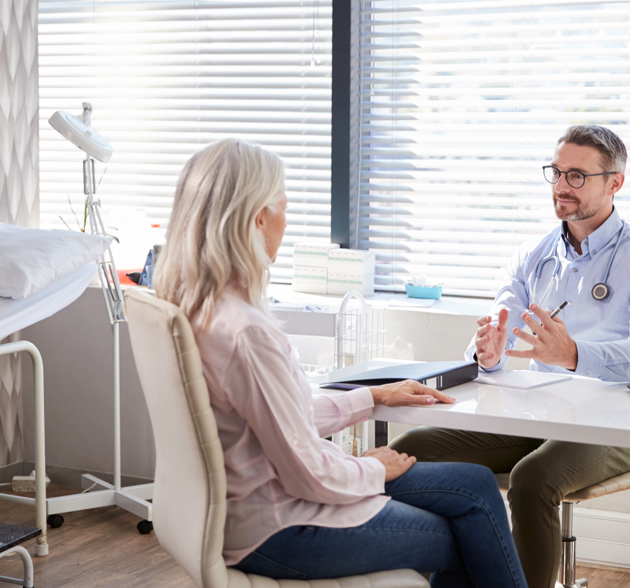 FAQs
Am I suitable for Morpheus8 treatment?
Morpheus8 is suitable for all skin types as it uses colour-blind technology. This means that even darker skin tones can be safely treated, and great results can be achieved. This treatment also has a reduced risk of post-inflammatory hyperpigmentation, which can often occur with other types of resurfacing treatments that aren't suitable for all skin types.
The ideal patient for Morpheus8 is someone who is beginning to see the visible signs of ageing including wrinkles and mild to moderate sagging skin.
It is also suitable for patients who are looking to improve the quality of the skin and reduce acne scarring.
The best way to see if you are suitable for treatment is to come in for a consultation with our skin experts.
Is Morpheus8 treatment painful?
Morpheus8 is a form of microneedling, so some discomfort is likely to be felt during treatment.
We advise that patients have numbing cream applied to the area being treated ahead of treatment. Although discomfort may be felt at times, the treatment is certainly bearable, and our expert practitioners will help to ensure that you are feeling as comfortable as possible throughout the treatment.
Tenderness to the area being treated can also be felt post treatment but this should only last 24 hours and does not usually require any pain relief.
How long does Morpheus8 treatment take?
The Morpheus8 treatment time is usually around 30-60 minutes depending on the areas being treated.
What areas can Morpheus8 treat?
Morpheus8 treatment is most commonly performed on the face, neck, and chest/décolletage. But it can also be a very effective treatment to treat wrinkling, sagging, stretch marks and scarring on other areas of the body including the arms, legs, thighs, abdomen/stomach, and buttocks.
How is Morpheus8 different to microneedling?
Morpheus8 is a much more advanced microneedling treatment that combines radiofrequency technology.
The microneedling part of the treatment creates channels which then allows the radiofrequency energy to target the deep dermal layers of the skin to help tighten and plump the skin from beneath.
Why Choose The Private Clinic
Expert medical practitioners with years of experience.
State of the art medical facilities, all registered by the CQC (Care Quality Commission).
Our innovative treatment choice means you will be offered the most advanced minimally invasive treatment options.
When it comes to non-surgical treatments we always strive to give you little to no downtime, so you can get back to enjoying life.