Breast Implant Replacement with expert breast surgeons
Helping you choose the best option ensuring care, sensitivity and discretion are given to such a big decision
The Private Clinic are a well-known provider of breast implant replacement surgery
0% Finance Available
What's on this page
Medically reviewed by Lorcan Sheppard BSc MBBS FRCA, Chief Medical Officer for The Private Clinic of Harley Street, London.
Last Reviewed November 16th 2023
Related Cosmetic Surgery
Breast Implant Replacement
You may feel it is time to replace your current breast implants and you may have decided that you want to increase or decrease the size of your implants. There are many reasons why you may decide to replace her implants, and we're here to help you choose the best option.
Many women feel after a number of years of having breast implants that they would like to replace them. Breast Reaugmentation surgery involves removing the existing implants and replacing them with implants of the same, or different size.
Reasons for replacement may include medical reasons such as capsular contracture, ruptured implants, concerns about the integrity of your implants and implants that have sunk below the natural breast crease (bottoming out).
There are also cosmetic reasons such as wishing to increase or decrease the size of the implant. As your body ages and after childbirth, implants that were once a perfect fit may no longer suit your body shape.
At The Private Clinic, our leading UK consultant plastic surgeons are here to guide you in making the best choice in breast implant removal and replacement surgery (breast redo's) and mastopexy procedures.
We have clinics across the UK in London, Birmingham, Buckinghamshire (Virtual Consultations only), Leeds, Manchester, Liverpool and Northampton.
Why would patients have their Breast Implants removed?
Consultant Plastic Surgeon, Mr Adrian Richards MBBS, MSc, FRCS (Plast.) GMC Number 3286812 discusses common reasons why patients may choose to remove or replace their breast implants.
Which includes:
Patients are not happy with the size, position or shape or their implants.
Lifestyle changes have affected the appearance of their implants including pregnancy and weight fluctuations.
Patients implants have dropped too low on the chest (bottoming out).
Patients are experiencing capsular contracture causing the implants to feel hard and look misshapen.
Patients implants moved or rotated creating an uneven appearance.
Patients implants have settled too far apart creating a large gap between the breasts (lateral displacement).
Patients implants were made by PIP or are concerned that they may be made by PIP and want them replaced.
Patients may be having another procedure and want their implants updated at the same time.
Patients just don't want an implant anymore.
If you are interested in breast implant removal only, but concerned about the shape and size of your breasts after surgery then our Breast Auto Augmentation may be the ideal solution. This advanced breast surgery procedure involves a specialised uplift technique that uses your own natural breast tissue to replicate the effect of an implant to help retain the shape and lifted appearance of the breast.
See our Auto Augmentation page for more information.
PIP Breast Implant Removal
Many women choose to have breast reaugmentation surgery as their current implants were made by PIP and they want them replaced.
The Private Clinic is a well-known provider of breast implant replacement surgery. We have a reputation as a trusted cosmetics provider following the PIP breast implant scandal that affected many of our competitors. The Private Clinic was one of very few clinics to have never used PIP products.
Breast implant replacement still continues to be one of our most commonly performed procedures. Our breast surgeons ensure care, sensitivity and discretion are given to such a big decision.
Breast Implant Replacement, Breast Reaugmentation surgery at a glance
Procedure Time
1 – 2 hours
Anaesthetic Type
General Anaesthetic
Hospital Stay
Day case
Driving
1 week
Washing
1 week
Up & Mobile
1 day
Sexual Activity
4 – 6 weeks
Back to work
1 – 2 weeks
Exercise
4 – 6 weeks
Travel
6 weeks
Recovery Time
6 weeks
Final Results
6 – 12 months
Support Garments
Surgical Bra to be worn for 6 weeks
Sleeping
Sleeping elevated on back for 2 weeks
What surgical options are available for breast implant replacement?
Breast Implant Replacement or Breast reaugmentation – Your original implants are removed but are then replaced by new implants which can be the same size, smaller(breast implant downsizing), bigger or a different shape such as tear drop.
Breast Capsulectomy – Capsular contracture can cause pain and distortion in the appearance of your bust. A capsulectomy procedure removes the capsule which is the lining around your implant and then you can either have the original implant removed or replaced.
Enbloc – An enbloc procedure is when the implant and the capsule are removed at the same time with the implant still inside the intact scar tissue capsule. It can be difficult to guarantee that a total enbloc is possible as in some cases the capsule tissue is very thin or tightly attached to the chest wall, in which case a breast capsulectomy may be performed instead. Your breast surgeon will be able to discuss your options with you in more detail at a consultation.
Breast Implant Removal with Uplift (Mastopexy) – This combined procedure may be recommended if your surgeon feels your breast tissue has stretched. The procedure will ensure that after the implant is removed your nipple is lifted back up to its natural position.
In some cases, you may decide to have your implants removed and not replaced.
Breast Implant Removal / Breast Explant – Your breast implants are removed and no further surgery is performed.
Breast Auto-Augmentation – A breast auto augmentation is a great option for patients who wish to remove their implants but still wish to retain volume. Your surgeon will use your existing breast tissue to reshape the breast giving you fullness in the upper bust along with an uplifted appearance.
Toula's Patient Story
Patient Toula found herself feeling unhappy with the size of her breast implants following surgery at another clinic. She decided to have a Breast Reaugmentation / Breast Implant Replacement/Exchange with Mr Navid Jallali at The Private Clinic in Harley Street.
"I was very conscious of how big I felt, I never wore outfits that would accentuate them but I now find myself buying clothes that I maybe wouldn't have before!"

Read Toula's patient story here.
Breast Implant Replacement Before & After Photos.
Our expert surgeons and medical staff offer leading breast surgery procedures.
Take a look at the Before and After photos to see how we can help.
What to Expect
The Private Clinic has been treating patients for over 40 years with thousands of women placing their trust in us each year. We pride ourselves on being able to offer a personalised service. We have a team of friendly nurses and expert breast surgeons who understand the importance of this decision and will support you throughout your journey with us.
The Consultation
Your implant exchange procedure will begin with a consultation with one of our expert breast surgeons at a clinic of your choice.
At your consultation, you will be able to discuss your concerns and find out what your options to see which approach will be most suitable for you.
When it comes to replacing an implant, you will need to consider different breast implant shapes and sizes and what look you wish to achieve with your new implants.
Your surgeon will then:
Review your medical history
Examine your breasts
Recommend an implant type, size, and position
Discuss your expectations from the surgery
Detail the risks and complications of implant replacement surgery
Go through the aftercare and recovery process
You will then be allocated a dedicated patient coordinator who will be your point of contact if you wish to proceed with the procedure.
During your journey, you may decide to have a number of consultations with your plastic surgeon and their nursing team before deciding to go ahead with surgery.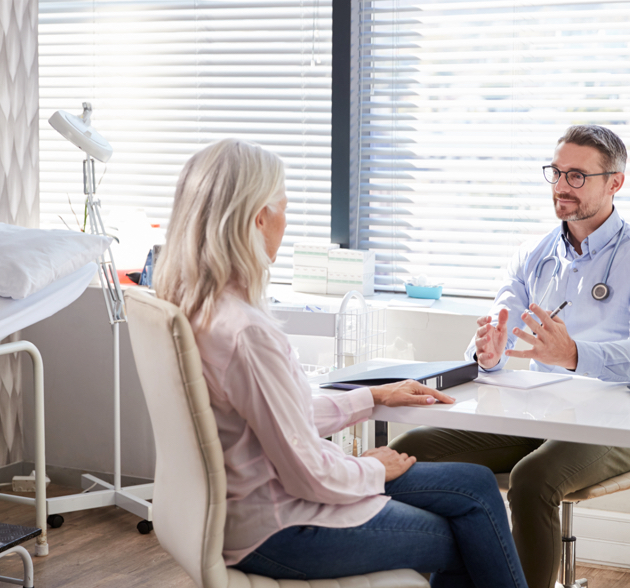 Pre-Operative Appointment
In the interests of patient safety all our patients are assessed against our patient selection criteria.
Following your breast implant reaugmentation consultation your medical history will be reviewed and the pre-operative nurse will choose which pre-operative tests to carry out which are going to be most appropriate to you.
Most breast implant replacement pre-operative assessments include a blood test, MRSA swabs, urine test and a blood pressure test.
They will also advise you of any precautions you need to take in the days or weeks leading up to your breast implant replacement procedure and advise on any medication that you should stop taking before procedure.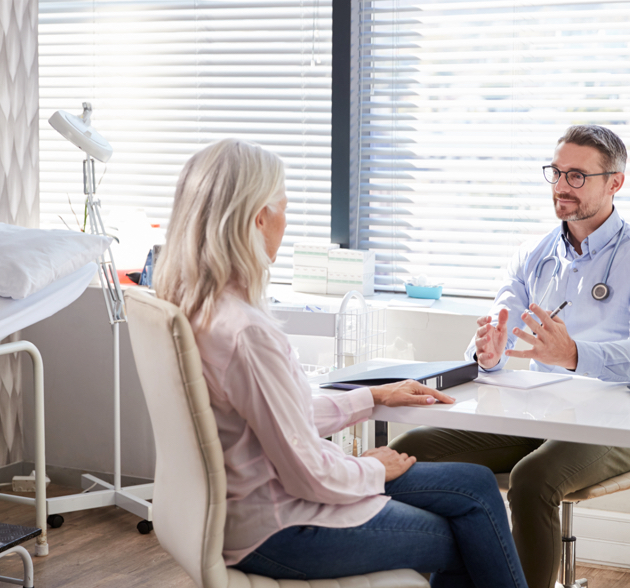 Breast Implant Replacement Surgery
On the day of your operation the medical team will ensure you are comfortable. Your breast implant replacement procedure is performed under general anaesthetic and will take 1-2 hours.
You will be given an admission time which usually involves you arriving an hour before the agreed start time of surgery.
Once admitted:
The nursing team will record your blood pressure and prep you for surgery.
You will meet with the surgeon who will go through the procedure again and answer any questions.
Pre-operative photos will be taken.
Your chest will be marked up ready for surgery.
The Procedure
General anaesthetic will be administered by the anaesthesiologist.
Your breast surgeon will use your existing scars to remove your old implant.
A capsulectomy or enbloc may be performed depending on condition of implants, capsules, and preference of the patient.
Your new implants will be placed into the breast pocket.
The incision will then be closed with dissolvable stitches and covered with tape.
A surgical bra will then also be placed onto the patient which will need to be worn during your recovery period.
You will then be taken to recover in a recovery room for 1-3 hours.
Once the surgeon and nursing team are happy that you are safe to return home, you will be discharged and allowed to leave accompanied by a family member or friend.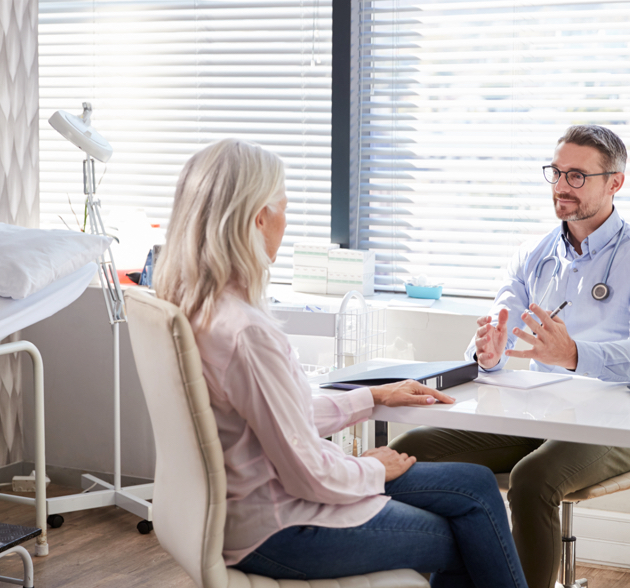 After your breast implant replacement procedure
A member of our nursing team will usually call you the day following your procedure to ensure you are feeling comfortable and recovering well.
You will have been given details of our dedicated on-call nursing team who can be contacted 24 hours a day, 7 days a week should you have any worries or concerns during your recovery time.
Strenuous activities and exercise should be avoided for 6 weeks and ideally, you should have 1-2 weeks off work to recover.
A series of follow-up appointments will be scheduled which includes a 1-week check-up appointment with a nurse and then your 6-week post-operative appointment with your surgeon.
At 6 weeks, you should be back to your everyday activities and your surgeon will be able to advise you on anything you are unsure of and answer any questions.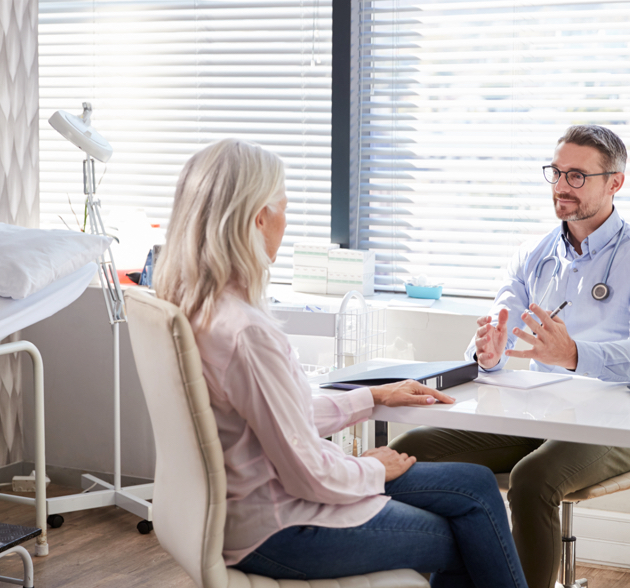 The Private Clinic have collaborated with Chrysalis Finance to offer 0% finance for our patients.*
*Acceptance is subject to status. Terms and conditions apply.
FAQs
Are your breast implants too big?
If you feel your breasts implants are too big following a breast augmentation it is best to wait at least 6-12 months to ensure that all swelling has subsided and that your implants have settled fully. If you are still unhappy with the size of your implants after this time then we would encourage you to return to your original surgeon to discuss this however we appreciate that this is not always possible. We are happy to see patients who have had surgery elsewhere to discuss implant removal or replacement. Our surgeons will work with you to help you achieve your desired goals. See patient
Toula Rose's story
to hear how she underwent a breast re-augmentation to correct implants that were too large.
Can my implants only be removed by the surgeon who did my original procedure?
You do not need to see your original surgeon but we suggest that you try and get hold of details such as the size and type of your current implants and any other relevant information as this will help your new surgeon create an appropriate treatment plan for you.
If you want your implants removed because you feel they have ruptured or you have developed a capsular contracture then we would advise that you see your original plastic surgeon as they will have all the information about your implants to enable them to decide on the best course of action.
What is an Enbloc?
An enbloc is when the implant and capsule are removed in one piece with the implant still within the balloon of the capsule. At The Private Clinic, we have surgeons who will remove the old capsule via en bloc capsulectomy when it is safe and appropriate for the patient.
There are some instances where an enbloc is not possible. This is when the capsule is too thin or delicate to be removed in one piece or if the capsule is adhering to vital tissues. In these instances, surgeons can work to remove as much as the capsule as possible with the implant and then carefully remove any remaining scar tissue from the breast pocket. In some cases, however, removal of the capsule could cause damage to vital tissues; for example, if scar tissue is tightly attached to the rib cage, removing the tissue could risk injuring the lungs. In these cases, portions of the capsule will remain in place but we will take precautions to allow proper healing including sterilising the remaining capsules.
For more information about enbloc procedures, please state this ahead of booking your procedure to ensure that you are given a consultation with a breast surgeon who specialises in offering this service.
Can I have my implants removed and then replaced in one procedure?
If you are having your implants replaced then this is most commonly done as one procedure. However, if you are having the implants removed due to a medical reason then your surgeon may remove the implants and perform the replacement as a separate surgical procedure once any infection has cleared which can take up to 3 months.
The details of how your procedure will be performed will be discussed at your consultation where you will be able to ask any additional questions to ensure that you are fully informed before deciding to go ahead with your procedure.
How long should I wait before removing or changing my breast implants?
The length of time you should wait before undergoing removal or replacement surgery will depend on your reasons for surgery. If you are experiencing complications or issues such as a ruptured implant or capsular contraction then this can be performed as soon as possible to relieve you of any pain or discomfort.
If you are not experiencing any complications but are just not happy with the appearance of your implants then we do remind patients that it can take longer than a few weeks to see the true results from breast enlargement surgery. Swelling will start to subside over 4-6 weeks and after this stage, implants will begin to settle. The final results from a breast augmentation may take up to 6 months to evolve. Overall, we do recommend that patients wait 6 months before making a decision on revision surgery.
How many times can I have revision surgery?
Revisional surgery should not be overused, the fewer the better. Patients who come across complications will have to have necessary medical revision surgery but when it comes to changing the size of the implant, these cosmetic revisions should be performed as infrequently as possible.
When patients wish to change the size of their implants, we offer a range of sizing consultations to help them make an informed decision about implant sizes, shapes, profiles and placement to ensure that they are choosing the best-sized implants to suit their body and also their lifestyle and long-term goals too.
What are the risks associated with breast implant removal or replacement?
As a potential breast implant removal and/or replacement patient, you need to consider the potential risks and consequences that sometimes can occur with the surgery you are seeking.
Breast implant and/or replacement surgery will carry risks just like any surgical procedure would do. Common risks include infection, seromas, excessive bleeding or reaction to the anaesthetic.
Your plastic surgeon will explain in detail all the risks associated with surgery to ensure that you fully understand the procedures you will undergo and any risks or potential complications.
Risks that are more specific to breast implant replacement surgery are similar to those that you would have been told about ahead of your original breast enlargement surgery such as change in breast sensation, scarring, breast deformity or sagging of the breast area. Other risks include;
Capsular Contracture is when the tissue that naturally forms around your breast implant becomes tighter and it squeezes the implant. This can cause your breast to feel hard, look misshapen and come sometimes be painful. Capsular contracture is more common for those who have experienced it before and this will be discussed in more detail with your surgeon at your consultation.
Implant Rupture is when a tear or hole occurs in the breast implant shell. When this happens in a silicone gel-filled implant, the gel may remain in the shell, leak into the tissue/capsule that forms around the implant or spread beyond the capsule. Implant ruptures can be caused by a variety of traumas including extreme capsular contracture, excessive trauma to the chest or damage by surgical instruments. Symptoms of implant rupture include change in breast shape, swelling of the breast and pain or tenderness. In some cases a silent rupture may occur which will often not cause any changes to the way that the implant looks or feels. In these cases the rupture if often only diagnosed by an MRI scan which is often recommended as part of your post-surgery medical examinations. Implant rupture is treated by either removing or replacing the implant. At The Private Clinic we offer cover for 3 years following your original breast augmentation procedure. Your cover period can be extended with our unique extended aftercare scheme to give you that additional peace of mind, ask your co-ordinator for more details about this.
Breast Implant Associated Anaplastuc Large Cell Lymphona (BIA-ALCL)
BIA-ACLCL stands for Breast Implant Associated Anaplastuc Large Cell Lymphona and it is a rare T-cell lymphoma that can occur around breast implants. The cause of BIA-ALCL is not clearly understood and no specific risk factors have been identified by health bodies around the world that are studying the disease. However, factors such as breast implant texture, genetics and bacteria have been implicated and are presently undergoing further study. For cases reported to date, BIA-ALCL has been seen most in patients who have textured implants. Your plastic surgeon will be able to provide you with more detailed information at your consultation and we encourage patients to ask us any questions that they may have. When diagnosed early, BIA-ALCL can often be treated successfully by removing the breast implant and surrounding scar capsule however, additional treatment may be required depending on the individual and whether the disease has spread throughout the body. As with any type of cancer, it is important to be diagnosed and treated as early as possible.
At The Private Clinic we advise that it is good health practice to self-examine breasts and we encourage patients with breast implants to do this regularly. Should anything such as pain, unevenness between the breast and lumps be detected then you should make an appointment to see your surgeon or GP as soon as possible.
At your consultation
During your consultation, your surgeon will go through all the risks and complications associated with breast implant removal and/or replacement surgery as appropriate in more detail. You will also be provided with a copy of our patient guide which will provide comprehensive information about the procedure that you are considering undergoing. At your consultation, your surgeon will also discuss the range of implant shapes, sizes and brands to help you feel informed and offer their advice on which are going to be most suited for you to achieve your desired result and which will suit your body type.
Should I have my implants removed or replaced?
The answer to this question depends on the reasons why you are removing your original implants and also what look you are trying to achieve.
If you like the appearance of your breast implants but want them removed because they are faulty or have come to the end of their lifetime then a replacement of implants would be the best option.
However if you feel your implants are too large, and just want a more natural appearance to your bust then it is best to have the implants removed.
If you are feeling unsure then we recommend visiting one of our expert breast surgeons who will be able to listen to your thoughts and concerns about surgery and help you make a more informed decision. They will also be able to assess you in person and give their advice on what you can expect to achieve from surgery.
Is breast implant replacement the same as a breast augmentation?
In most instances, a breast implant replacement or exchange is very similar to breast augmentation. It does depend on the reason for the revision however if the patient is choosing similar sized implants and there are no other issues then it will be just like a breast augmentation. If the patient needs to have the pocket adjusted to fit a larger implant, scar tissue or capsules removed or if they require a breast lift then this will be a more complex procedure.
The procedure will be explained in full detail by your surgeon at your consultation so you will be fully informed ahead of making your decision. Aftercare advice will also be provided to you following surgery and you will be able to contact us 24/7 using our patient helpline if you have any questions or concerns.
Breast implant exchange, how much bigger or smaller can I go?
One of the most common reasons that patients decide to have a breast implant exchange is because they are not happy with the size of their current implants and want to go bigger or smaller.
At The Private Clinic, we give our patients the chance to go through the different sizes of implants during their consultation or at a second sizing appointment. When you decide to exchange your implants, this process will happen again although it can be difficult to work out the best size when you already have implants in place. Using the sizer bra and any 3D imaging device can give you inaccurate results to base your decision off of. In these instances, your surgeon will take measurements of your breast base and shape to help decide on an implant that is going to be suitable for your body as well as give you the results that you are hoping for. If you did not have your original implants with us, then it is useful to bring along information about what size, type, profile and placement of your current implants.
The amount that you can look to increase or decrease the size of your implant depends on your tissue and chest size. In some people who have very tight tissue and a small chest it is not advisable to increase the size of the implant too much as it will distort the natural tissue and be too wide for your chest.
When it comes to choosing smaller implants, in some cases you may require a breast uplift procedure as the tissue around the implant may have been stretched to fit the previous implant and changing to a smaller implant could cause the skin to sag. In these cases, it will depend on the size of your current implant in comparison to the size that you are changing too.
Your options for breast implant exchange/replacement surgery will all be discussed in consultation with one of our expert breast surgeons.
How much does Breast Implant Removal and Replacement cost?
The Private Clinic sees over 15,000 new patients every year and perform over 10,000 procedures, with one of the highest –patients' satisfaction in the sector, Trustpilot 9.4, 5 star rating, 98% would recommend us to their friends and family. We are a multi award winning provider and have been voted the Aesthetic award for Best UK Clinic Group 2017.
The Private Clinic prides itself on its commitment to Medical Expertise, Patient Care and Satisfaction, Honest advice and most importantly Results. We are above all committed to Quality. Please feel free to contact us for any advice or to book a consultation with one of our expert Breast surgeons.
Breast Implants removal and replacement cost can be part of your decision to undergo a procedure but it should never be the deciding factor. For more information about The Private Clinic, our experience and medical expertise click here.
The cost of removal of breast implants is approximately £4,650. The cost of removal and replacement of breast implants is approximately £6,500. We don't follow a one-price-fits-all policy and prices are quoted on a case by case basis. You will be given an accurate quote for your requirements following your consultation.
Consultations with our breast surgeons are £100 at our clinics in London Harley Street, Birmingham, Leeds, Manchester and Northampton clinics.
We also offer consultations with our highly experienced Patient Coordinators which require a £25 refundable deposit to secure your place. These are available in Birmingham, Leeds, Manchester and Northampton.
Patient coordinators are able to offer you all the information you require prior to meeting a surgeon.
Please note all consultations available at our Harley Street clinic are with a surgeon.
Do you have an breast implant removal or replacement clinic near me?
The Private Clinic has clinics nationwide so we are sure to have an expert breast surgeon located near to you where you can discuss impant removal or replacement procedures.
Our clinics are in;
• London – 98 Harley street, W1G7HZ
• Manchester – 25 St John Street, M3 4DT
• Birmingham – 88 Hagley Road, B16 8LU – West Midlands
• Leeds – 45 Park Square North, LS1 2NP – Yorkshire
• Buckinghamshire – Virtual Consultations Only
• Northampton – 82 Billing Road, NN1 5DF – East Midlands
To find out more about booking a consultation at a clinic near you, contact us here.
Breast Implant Replacement is Available in these Clinics
Things to Consider
Our advice on what to consider when deciding to have a breast implant replacement or breast reaugmentation procedure:
1. When choosing a clinic, you should always do your research, and only go to an established, reputable clinic.
The Private Clinic has been in the cosmetic surgery industry for over 40 years. We are here to answer all of your questions and give you peace of mind.
2. When choosing a surgeon, make sure you know who you'll be seeing. Their expertise, qualifications and patient satisfaction rate are important factors to take into consideration.
At The Private Clinic, we only source the most experienced and specialised surgeons. Find out more about our plastic surgeons here.
3. Price should never be the deciding factor when choosing where to have your treatment. Safety should be your number one priority and feeling confident that they will look after you – not only before, but also after your procedure
4. When it sounds too good to be true, it often is. Always find out what implants are going to be used and what your clinic's reputation is.
Our surgeons use the highest quality CE Mark and FDA approved implants to ensure the very best results and safety standards.
Our excellent reputation for patient safety and satisfaction, honest advice and outstanding care means your journey with The Private Clinic will be an exciting experience to a newfound shape.
Patient Stories
Outstanding care, patient satisfaction and results mean everything to The Private Clinic Team
"I was always very conscious of how my breasts looked, I definitely feel more comfortable and confident now."
Why Choose The Private Clinic
The Private Clinic has been treating patients for over 40 years with thousands of women placing their trust in us each year.
Top UK specialised best breast surgeons with decades of experience.
Dedicated care with your expert breast surgeon and nursing team, and a 24 hour help line.
Peace of mind with our personal three-year aftercare breast cover.
The Private Clinic covers a lifetime guarantee on your implant.
We have state of the art hospital facilities.
All of the breast options are discussed not just one type of implant. So you will be happy with your shape.
5 Star Trustpilot Rating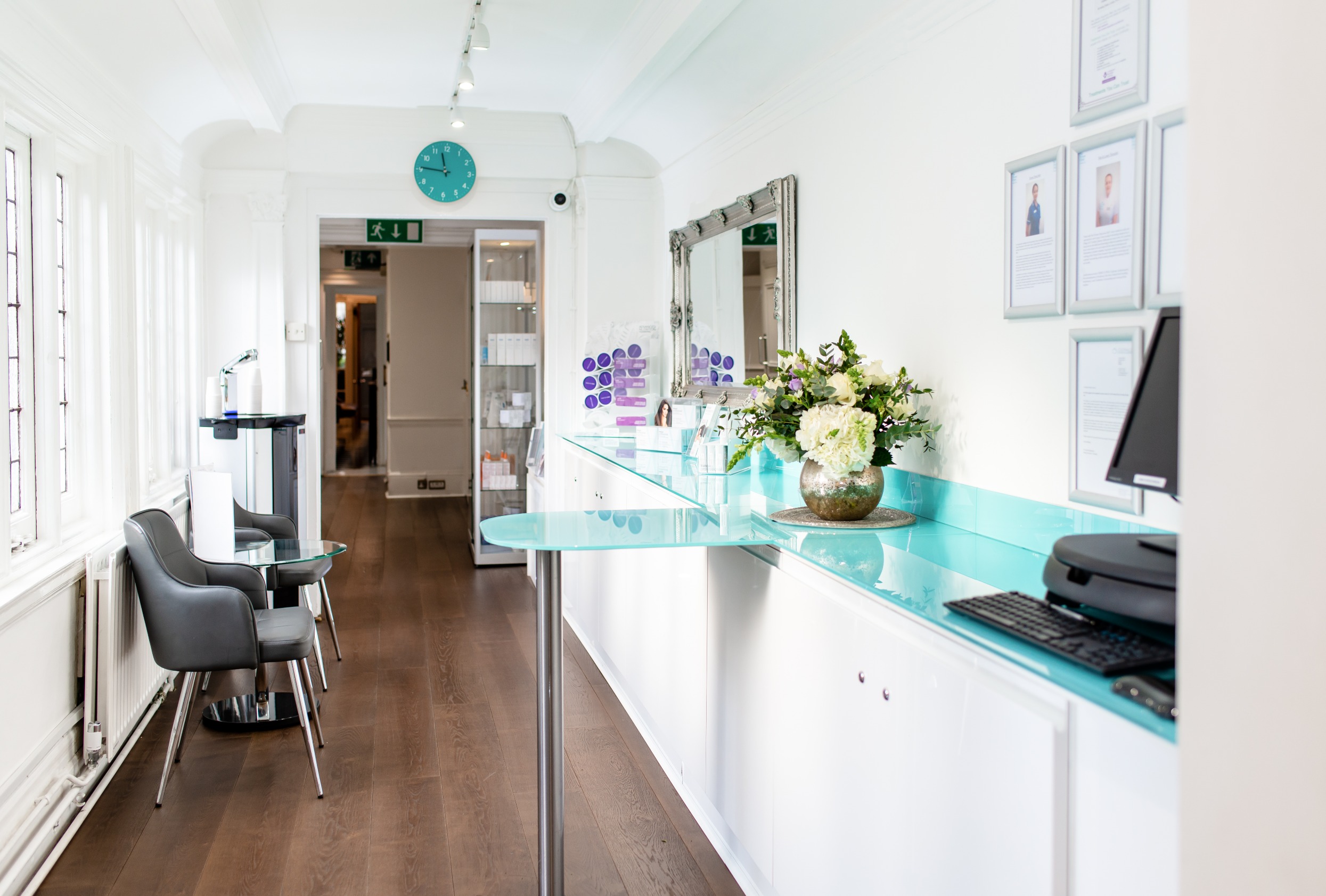 Meet our Surgeons
We have a dedicated Plastic Surgeon and medical team who will be with you throughout your journey.
At The Private Clinic breast implant replacement /reaugmentation surgery is performed by some of the UK's top consultant plastic surgeons who have decades of experience.