Haemorrhoids
The Private Clinic offers safe and reliable treatments for haemorrhoids / piles removal with lasting results at our Birmingham & London Harley Street clinics.
What's on this page
Medically reviewed by Lorcan Sheppard BSc MBBS FRCA, Chief Medical Officer and the Medical Advisory Committee for The Private Clinic.
Last Reviewed March 22nd 2022
Related Treatments
Although haemorrhoids are actually very common and their symptoms do often disappear on their own after a few days, there are cases where symptoms such as soreness and bleeding can become severe and unfortunately don't go away. In these cases haemorrhoid removal treatment is needed to treat them.
What are Haemorrhoids?
Haemorrhoids, hemorrhoids or piles are vascular structures in the anus. When these structures become swollen, they can cause a huge amount of discomfort with symptoms including, but not limited too: itchiness, bleeding and soreness.
There are 4 clinical grades of Haemorrhoids.
1 Degree – No prolapse, just prominent blood vessels. At this stage you may not be feeling any pain but in some cases a mild discomfort and itching can be present.
2 Degree – Prolapse emerges with strain but spontaneously reduces and returns. You will most likely be experiencing pain and irritation at this stage.
3 Degree – Prolapse emerges with strain and needs to be pushed back in. Haemorrhoids at this stage will be causing a high level of discomfort, pain and may also be bleeding too.
4 Degree – Prolapse emerges and cannot be reduced or pushed in. At this stage you will be in a lot of pain and will be prone to bleeding.
They are very common with up to 50% of the population potentially suffering from symptomatic haemorrhoids at some point in their lives (source: Haemorrhoids: diagnosis and management. Am Surg 75 (8): 635–42). The root cause of haemorrhoids is down to increased pressure in the abdomen which can be the result of a variety of factors including chronic diarrhoea or constipation, pregnancy, obesity, low fibre diets and genetics.
For many, the condition can be treated with over the counter treatments, GP prescribed medication or a change of diet. However if left untreated haemorrhoids will need surgical treatment.
Haemorrhoid treatments at The Private Clinic are available at our clinics in Birmingham and London Harley Street.
At The Private Clinic, we have a team of expert Colorectal Consultants who are able to offer patients the revolutionary Rafaelo® procedure. This is a safe and reliable haemorrhoids removal treatment with lasting results as seen in The Daily Mail.
The Rafaelo procedure uses radio frequency ablation to treat and remove internal haemorrhoids. The 15-minute procedure can be performed in-clinic and patients are able to return to their daily activities immediately with minimal post-treatment pain or aftercare.
Our Rafaelo treatment is suitable for most patients, however in the circumstances where our Colorectal consults feel you are not suitable for treatment, they will endeavour to offer you an alternative haemorrhoidectomy treatment to help you achieve the best results.
Our Haemorrhoidectomy procedures are performed in our discreet state of the art hospital using the most advanced techniques.
Visiting The Private Clinic for your haemorrhoid removal treatment means that you are in the best of hands.
Why choose The Private Clinic for Haemorrhoid removal treatment?
Expert Colorectal NHS Consultant Surgeons
Our 15 minute, walk-in, walk out Rafaelo procedure is our first choice in haemorrhoid treatment.
No overnight stay.
Treatment carried out in our discreet clinics or hospitals in Birmingham or London.
24 hour patient helpline direct to your nursing team and surgeon, which means should you have any concern we are here to help.
Dedicated post-operative care and appointments with your surgeon and nursing team. We are here to give you the best experience.
The Private Clinic unique comprehensive Patient Guide on Haemorrhoids.
Our excellent reputation for patient safety and satisfaction, honest advice and outstanding care means your journey with The Private Clinic will be an exciting experience to a newfound confidence.
as seen in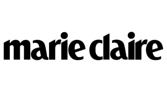 What to Expect
Rafaelo Haemorroids Removal Treatment
What is Rafaelo® treatment?
The Rafaelo® procedure is a safe and effective internal piles treatment. The procedure is carried out under local anaesthetic in our discreet clinics where you would have had your initial consultation.
The consultant will inject the base of the haemorrhoid with local anaesthetic via an anoscope. Once numb a metal probe will be inserted into each haemorrhoid and radio frequency energy is applied to which reduces the blood flow to the area forcing it to shrink and eventually disappear. Once they disappear, a scar or mucous membrane will cover the old site of the haemorrhoid or piles.
The procedure can be performed on all internal grade 1-3 haemorrhoids. Grade 4 haemorrhoids are usually external haemorrhoids at this stage and are not suitable for the Rafaelo® procedure due to the nervous system. If there is an internal part of a grade 4 haemorrhoid, the Rafaelo® procedure can be used to reduce the size of the haemorrhoid to help improve symptoms, but surgical removal may also be required.
The Aftercare
Once the Rafaelo® procedure is over, you will be briefed again on your aftercare and often provided with painkillers to take home with you.
We usually suggest for the patient to allow 1-7 days to recover from the procedure and this will vary depending on the severity of the haemorrhoids. In the majority of cases however, patients have been able to return to work within 1-2 days following the procedure depending on their job role.
In order to achieve the best results, it is best to stick to a fit and healthy lifestyle post procedure and avoid becoming constipated by eating plenty of fibre, fruit and vegetables and staying hydrated.
Patients will be given a follow-up appointment with their surgeon around 6-8 weeks after the procedure to discuss the results from the treatment.
Rafaelo® Haemorrhoid treatment is available at our clinics in London Harley Street and Birmingham.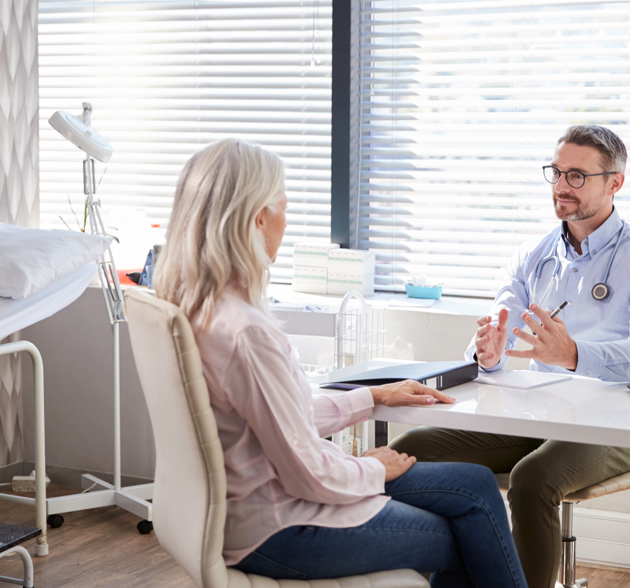 Haemorrhoidectomy Surgery
Our haemorrhoidectomy procedures are carried out at our discreet London Fitzroy Hospital. You will be given an admission time which is usually an hour before the agreed start time of surgery. Once you have been admitted our nursing team record your blood pressure and prep you ready for surgery. You will meet with your surgeon who will go through the procedure again and answer any questions or concerns you may have.
We offer three types of haemorrhoidectomy procedures:
Closed Hemorrhoidectomy.
Open Hemorrhoidectomy.
Stapled Hemorrhoidectomy
Your surgeon will have briefed you on which procedure is most suitable for you ahead of your surgery.
Consultations for Haemorrhoidectomy procedures are available our London Harley Street clinic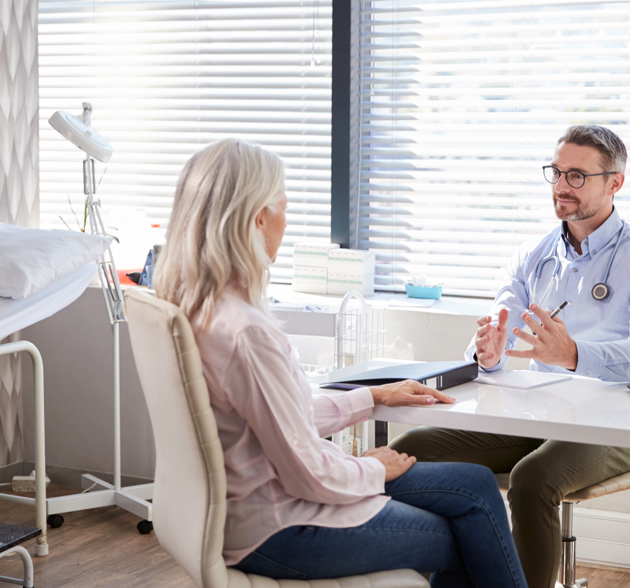 FAQs
How do I know if I am suitable for haemorrhoid treatment?
There are 4 clinical grades of Haemorrhoids. Rafaelo treatment is ideal for treating 1-3 but grade 4 may only be reduced and require a haemorrhoidectomy procedure to get the best results. Your surgeon will be able to best advise you during a consultation.
What is the recovery time?
You should notice your haemorrhoid symptoms improving almost immediately after Rafaelo® procedure or haemorrhoidectomy surgery.
The recovery time from the Rafaelo® procedure normally takes between one to seven days, but is generally less. This depends on the severity of the haemorrhoids.
The recovery time following haemorrhoidectomy surgery can take 2-4 weeks but most patients are able to return to the majority of their usual activities within 2 weeks.
You will be seen again in clinic between 6 and 8 weeks after your haemorrhoid removal procedure
What does haemorrhoid treatment aftercare involve?
You will be given painkillers to take home with you after your haemorrhoid removal procedure.
Patients who have had a haemorrhoidectomy may experience some bleeding or discharge from the anus.
Full aftercare instructions will be provided following your haemorrhoid treatment.
How can I prevent haemorrhoids?
Ensure you have plenty high-fibre foods as part of your diet, drink plenty of water or similar fluids, always go to the toilet when you need to, avoid excessive pushing or straining when passing a stool, take part in regular exercise, avoid sitting for extended periods and ask your GP about fibre supplements if required.
How do haemorrhoids develop?
Haemorrhoids develop when the veins around your anus are stretched under pressure resulting in them swelling. The swollen veins can develop for a wide range of reasons such as excessive straining during bowel movements and increased pressure due to pregnancy.
Meet our Medical Experts
We have some of the most experienced colorectal surgeons in the country working with us offering the best health care procedures for haemorrhoid treatment.
Consultations with our surgeons are £200 which includes a proctoscopy examination.
Mr Amit Patel consults and Treats at our Birmingham Haemorrhoid clinic offering the Rafaelo® haemorrhoid Removal Procedure. Mr Patel undertook the first cohort of Rafaelo® patients in the West Midlands and is extremely excited about being able to offer this revolutionary state of the art technology for the management of haemorrhoids and is very confident that over time this will become a gold standard technique.
Mr Piero Nastro consults and Treats from our London Harley Street Haemorrhoid clinic and London Fitzroy Hospital offering both the Rafaelo® haemorrhoid removal procedure and Haemorrhoidectomy surgical procedures. Mr Nastro has extensive experience in treating haemorrhoids and prides himself on offering the best method of treatment to achieve the best results for all his patients.

Mr Piero Nastro
LAPAROSCOPIC, GENERAL AND COLORECTAL CONSULTANT SURGEON
MD, MRCS, FRCS (Eng.)
GMC Number: 6037215

Mr Amit Patel
CONSULTANT LAPAROSCOPIC GENERAL AND COLORECTAL SURGEON
BSc, MD, MBBS – University of London (2000), FRCS (Plast.)
GMC Number: 4737010