Lumps and bumps refer to any lump or bump that may be present on your skin.
Medically reviewed by
Lorcan Sheppard BSc MBBS FRCA, Chief Medical Officer and the Medical Advisory Committee
for The Private Clinic.
Last Reviewed July 16th 2020
Lumps and bumps refer to any lump or bump that may be present on your skin. In most cases these lumps are bumps are harmless but we do recommend that all patients visit their GP ahead of seeking removal treatment to ensure that there is no underlying medical condition and that it is safe to be removed.
What causes lumps and bumps?
There are lots of different causes for lumps or bumps to appear on the skin and these will vary depending on the type of lump it is. For example you may have a build-up of cells which can form moles, skin tags or even keloid scarring.
What are the different types of lumps and bumps?
MoleA mole is a growth on the skin that is usually brown or black in colour. They are very common and are caused when a collection of pigmented skin cells called melanocytes form as a cluster on the skin. Moles can appear anywhere on the body.
| Lump or Bump | Description | Treatment |
| --- | --- | --- |
| | Acne is a skin condition caused by a variety of factors including blocked hair follicles. It can appear on the skin as whiteheads, blackheads or red spots. Acne is usually quite easy to identify but acne in areas other than our face can cause some patients concern. Although most common on the face, acne can also be present on the chest, upper back and shoulders. | Optimising skin care regime N-Lite Laser Treatment Oral Antibiotics Oral hormonal treatments including oral contraceptive pill Chemical Peels Oral Isotretinoin |
| | Skin tags are small skin coloured growths that are most commonly found on the neck, eyelids, armpits, groin and under the breasts. They thought to be caused by friction although it is unclear. They are made up of blood vessels and collagen and are not contagious. | Cryotherapy Surgical Excision Curettage and Cautery Electrocautery |
| | A mole is a growth on the skin that is usually brown or black in colour. They are very common and are caused when a collection of pigmented skin cells called melanocytes form as a cluster on the skin. Moles can appear anywhere on the body. | |
| | Warts are small lumps that most commonly appear on the hands whilst Verrucae appear on the feet. Warts and Verrucae are caused by a virus which causes an excess of keratin to develop on the top layer of skin which results in a rough hard texture. Although they are not considered contagious; they can be spread from person to person so great care should be taken. | Topical Keratolytic Treatment Cryotherapy Surgical Excision Curettage and Cautery |
| | A keloid scar is usually a development of a previous scar or wound on your body such as a piercing. They are often raised and red in colour and can spread to become larger than the original wound. | Cryotherapy Steroid Injections Surgical Excision |
| | A skin cyst is a round lump just underneath the skin filled with fluid. There are lots of different types of cysts including sebaceous (a small sac filled with sebum) or epidermoid (a lump containing skin cells and protein). They can range in sizes and in most cases they are benign. | |
| | Milia are small white bumps filled with keratin that most commonly appear on the face. | Topical Retinoids Chemical Peels Optimal Skin Care Regime Electocautery |
| | Lipoma is an overgrowth of fat cells beneath the skin that cause a lump under the skin. They are considered to be benign tumours and can appear anywhere on the skin. They are usually quite firm and although they do not need to be removed, many choose to if it is painful, increasing in size or for aesthetic reasons. | Surgical Excision Liposuction |
Lumps and Bumps removal at The Private Clinic
The Private Clinic has been treating patients for over 35 years with thousands of people placing their trust in us each year. We pride ourselves on being able to offer a personalised service. We have a team of friendly nurses and expert surgeons who understand the importance of this decision and will support you throughout your journey with us.
The Procedure

Aftercare
The Procedure
Aftercare
FAQs
Am I suitable for a Breast Augmentation?
The size and shape of a woman's bust can cause a great feeling of unhappiness and insecurity. In cases like these, a breast augmentation is a great way to provide both a safe and convenient solution to help restore confidence.There are many reasons why our patients decide to go ahead with breast augmentation but here at The Private Clinic we have a team of expert breast surgeons using the best techniques to help provide you with the results that you wish to achieve. All patients are handled with sensitivity and discretion.If you are over 18 years old, in good health and generally feeling fit and well then you will be suitable for a breast augmentation. However, in some cases, a breast augmentation may not be suitable for the results that you are expecting and in such cases an alternative or combined surgery method may be advised.The best way to ascertain your suitability for any type of surgery is to book a consultation to speak with your chosen surgeon. To book a consultation with our highly experienced surgeons click here.
What are the most natural looking breast implants?
The right implant for you will be decided on by one of our expert breast surgeons. Your chosen breast implant will take into consideration your natural breast size and your body shape and frame.It is not possible to give an idea of one type of breast implant as different implant sizes, shapes and profiles will not all look the same on every patient. For each implant there are usually up to 4 different profiles which range from low to extra high and these decide on how much of the implant projects away from the chest wall.  A low profile will usually deliver more of a subtle or natural result but in certain cases the surgeon may advise that you go for a higher profile implant so that your breasts will be more in proportion to your body, therefore achieving a more natural result.Your surgeon will then discuss implant placement, usually for patients wanting a more natural implant result the implant will be placed below the muscle as this allows for more natural breast tissue to sit on top of the implant but in some cases it may be more appropriate to go an over the muscle option as that it what will suit your body the best.Taking care of your new breasts post-surgery will also have a big impact on the final result so it is very important to follow your surgeon's aftercare advice to help you achieve the most natural result.We have an expert team of surgeons and nurses who will ensure that you receive the best advice both pre and post procedure to give you the best results.  To book a consultation click here or to find out more about the different types of breast implants take a look at our blog post here or view our breast augmentation video series here.
What is the difference between having your breast implants placed over the muscle or behind the muscle?
Deciding where your breast implants are placed during breast augmentation surgery is decided by your surgeon and will be discussed in your consultation.Over the muscle may also be referred to as above the muscle or subglandular and it is when the breast implant is placed in front of the pectoralis minor and pectoralis major muscles that sit in your chest.  If you have a good amount of breast tissue then this option would be suitable for you as it will be able to help conceal the shape of the implant giving a more natural result.Under the muscle is also referred to as behind the muscle or Dual Plane. Although called under the muscle, usually the implant is never placed completely under the muscle as this is a relatively old fashioned breast augmentation technique. Instead the implant is placed under the pectoralis major muscle in the upper breast but above the serratus anterior muscle in the lower breast. Under the muscle is more commonly referred to as being dual plane and is normally the most favoured of techniques.  This option is best for patients who have little natural breast tissue as this method reduces the likelihood of your breast implants showing and gives a more natural looking result.Our expert breast surgeons are experienced in recommending the best breast augmentation technique to help suit you and your desired results.To book a consultation click here.
How Much Does Breast Augmentation Cost UK?
The Private Clinic guides thousands of woman every year through their breast enlargement journey. We are committed to Medical Expertise, Patient Care and Satisfaction, Honest advice and most importantly the best breast enlargement results.The Private Clinic ensures you have the best cover and quality which includes;
A consultation with your specialist breast surgeon.
24 hour patient helpline to ensure you are always in the best of hands.
Three years cover for all surgical, hospital and nursing care, in case of any medical issue giving you peace of mind.
The Private Clinic offers a unique warranty of £1000 towards surgical costs in case of rupture for 10 years from the date of your operation.
Comprehensive Breast Enlargement Patient Guide.
Highly experienced Cosmetic Breast Surgeons who have decades of experience.
Outstanding hospital facilities.
As many post-operative care and appointments with your surgeon and nursing team as required.
Our experience and medical expertise makes your journey a reassuring one click here to find out more
Breast enlargement cost can be part of your decision to undergo a procedure but it should never be the deciding factor. Breast augmentation costs start from £5,800, it is an all inclusive procedure cost, with no hidden extras. Plus we have the best cover. See our comprehensive
before and after photos
 and start your journey today.
Book a consultation or request information
.Consultations with our breast surgeons are £100 at our clinics in
London Harley Street
, 
Birmingham
,
Leeds
,
Manchester
and
Northampton
.All consultations with Mr Dario Rochira are now £175 which includes a Covid-19 test.We also offer consultations with our highly experienced Patient Coordinators which require a £25 refundable deposit to secure your place. These are available in
Birmingham
,
Leeds
,
Manchester
and
Northampton
.Patient coordinators are able to offer you all the information you require prior to meeting a surgeon.All consultations available at our
London Harley Street
clinic are with a plastic surgeon.
Will I be able to see before and after photos of a breast augmentation procedure?
Our surgeons at The Private Clinic will be more than happy to show you a selection of before and after photos of the procedure you are considering at your consultation. We do also have a breast augmentation before and after photo gallery for you to view on our website by clicking here.
Outstanding care, patient satisfaction and results mean everything to The Private Clinic Team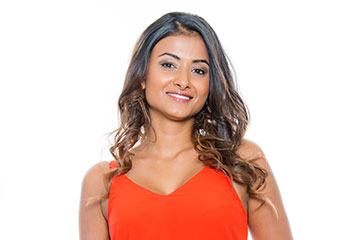 Aysha aged 30 felt that her breasts were looking empty after breast feeding her 2 children. Her confidence had really been affected but after seeing Mr Adrian Richards for a breast enlargement with uplift consultation she decided to share her surgical story with us. "Every day I looked at them...
Excellent treatment guided by Dr.Nicholas Kalavrezos and the Anaesthesia Team led by Dr Martinez. It was mg first time under General A and I wasn't too excited. From start to finish all the nurses were superb, the room was clean and my food was also yummy. Sometimes it pays to sort your Private Medical Insurance our. The surgery was booked in less than a week after my 2nd consultation. MRSA and Covid Test also were done prior. I can not recommend The Harley Street Clinic enough.Thank you everyone. Regards Monica
I had an eye vein removed by laser , I'm very happy with the results ,I still need a check up Marie is very kind and said on my next visit she will laser the vein if it's not gone , but so far so good the big part of the vein has gone. but unfortunately iv not been able to get to London because of the COVID, so hopefully I can go for my check up next year.
Great experience. Had two operations with these guys and great service, really put you at ease on the day, great post op support and amazing results! Cannot recommend highly enough
Very friendly and helpful, very happy with the service.
Michael Neslund
2020-12-17
Had a FUE hair transplant on 16 December with Dr Furqan Raja.He and the two nurses he worked with were fantastic!They made me feel very comfortable throughout the procedure and constantly checked in with me. I had 1700 grafts taken from the back of my head and put into the front where I had gone bald either side of my windows peak.It took a bit longer than I thought (about 8.5 hours) but this was due to the high quality, attention to detail and best result they wanted to achieve for me.I had the procedure done at the Leeds clinic but could have chosen Manchester too. I travelled two hours there and back in one day.I am now following the after care information they gave me and also the full kit of products they provided (all included in the price) to help me make sure I look after the new grafts properly.I have follow up appointments with the nurse and access to an emergency on call nurse 24/7 if required. But so far, I have no pain and everything is exactly as described to me in advance of the procedure.I did a LOT of research online and found many of the other national FUE/FUT hair transplant clinics too sales driven and very pushy. Dr Furqan Raja and the team at the private clinic gave me time and space to decide on what was right for me, and importantly they never sold to me but just answered all my questions in a professional, caring and trustworthy manor.This is why I chose them and looking at the early results I am pleased I did!If you speak to other clinics and do your research, make sure you also book a consultation with The Private Clinic. Alex Clair in Manchester was my Patient Coordinator and he went out of his way to help me and gave me lots of free, practical and helpful information up front.Their straightforward, honest and friendly approach was great throughout. Highly recommended Dr Furqan Raja, Alex Clair and the whole team.
Sophie Veerasawmy
2020-12-17
All of a sudden I noticed these veins under my eyes, it was soooo upsetting to see everyday! I didn't think I could do anything about them. Until I googled and it came up with Harley street and they did removal of under eye veins. I rang the them up and they was so helpful! And from there I was booked in and was so happy to know I can get something done! Everytime I called up nothing was a problem and was always happy to talk to me and answer any questions I had. When it came to the day of the procedure, Marie was so calming and made me feel as relaxed as possible. It was a little uncomfortable but soooo worth it as the results are amazing! Very happy I chose Harley street for the this treatment! Thankyou so much!
Amazing, Brilliant service!!
I had a laser treatment with Maria at The private clinic. She's very professional and very experience. the result is amazing!! Thank you Maria
Miss Kelly Phillips
2020-12-15
I had treatment with Nurse Marie. She was so kind. The first treatment was rather painful and when I came in for my second round I was very nervous. Marie was so caring, she totally understood and took her time treating. Would definitely recommend.
Anti – aging treatments with Dr Santa Cruz are a must for me. I have been seeing her for about 3 years now at the Private Clinic of Harley Street. Very knowledgeable and takes before and after photos which have been incredibly helpful when we want to see how much of a difference the treatment has made. I would highly recommend her as her treatments are 100% effective and painless. Also I feel safe with the covid -safe measures they have in place.
Why Choose The Private Clinic
The Private Clinic, you will be treated by a registered, experienced practitioner, using the highest quality of approved products.

PLASTIC RECONSTRUCTIVE AND AESTHETIC SURGEON
MD, MSc, Bachelor of Medicine
GMC Number: 7237640

CONSULTANT PLASTIC & RECONSTRUCTIVE SURGEON
MBBS, MSc, PhD, FRCS, Specialist fellowships in Breast, microsurgical, limb and burn reconstructions.
GMC Number: 6035480