The Private Clinic is the UK's leading provider of VASER liposuction for men and women.
We've performed over 11,000 Liposuction treatments
Experts in lipo for thighs, knees, hips, male chest, tummy, flanks and arms
0% Finance Available
What's on this page
Medically reviewed by Mr Michael Mouzakis, M.D, MSc, Consultant Plastic Reconstructive and Aesthetic Surgeon for The Private Clinic of Harley Street, London.
Last Reviewed November 24th 2023
Related Cosmetic Surgery
VASER Liposuction
Some areas of the body can store fat that you cannot lose through exercise and diet. Stubborn fat areas, such as inner/outer thighs, lower tummy, flanks, hips and arms can make your body look out of proportion. If this sounds familiar, an ultrasound fat removal method such as VASER liposuction could give you the shape you want.
The Private Clinic is the UK's leading provider of VASER liposuction for men and women. We were the first to launch Vaser lipo in the UK and it continues to be one of the most popular procedures for contouring and shaping of the body.
We have Vaser Liposuction clinics in London, Birmingham, Northampton and Manchester. We also have many patients from Leeds who travel to our Manchester clinic for Vaser Liposuction consultations.
We perform over 1,300 liposuction and body sculpting procedures each year and we have performed more Vaser liposuction procedures than any other clinic in the UK. With some of the UK's most experienced Vaser liposuction Surgeons and our advanced Vaser lipo theatres in London and Manchester, you can feel assured you have made the right decision.
If you are after an athletic, masculine figure through liposuction for men – VASER Hi-Def, or a more subtle Vaser for feminine definition our world-class expert liposuction doctors will advise you on the most appropriate treatment plan for you.
We have been treating patients for over 15 years and are seen as pioneers having perfected the technique to ensure a minimally invasive procedure with the best results.
VASER Liposuction for men and women at a glance
Procedure Time
1 – 3 hours
Anaesthetic Type
Local anaesthetic with sedation
Hospital Stay
Day case
Support Garments
Compression garments for 6 weeks
Washing
Shower day after
Sleeping
Any position
Driving
24 – 48 hours
Up & Mobile
1 day
Sexual Activity
4 weeks
Back to Work
1 week
Excercise
1 week
Travel
7 – 10 days
Full Recovery
4 weeks
Final Results
6 – 12 months
What are the advantages of VASER Liposuction?
Vaser liposuction is not as invasive as traditional liposuction.
Minimal downtime – VASER Lipo is a walk-in-walk-out procedure with no overnight hospital stay.
Vaser is carried out as a local anaesthetic with sedation, there is no general anaesthetic.
There is a faster recovery
It is less traumatic than surgical lipo
Vaser stimulates collagen production, resulting in tighter skin for many patients.
Vaser liposuction is especially effective in areas such as the hips, thighs, abdomen, back, upper arms, chest, neck and knees
Vaser Liposuction Before & After Photos
Find the shape you want for your tummy, pecks, hips, thighs and arms.
Check out the before and after photos of non-invasive Vaser liposuction to see how we can help you find yourself.
What to Expect
The Private Clinic has been treating patients for 40 years with thousands of patients placing their trust in us each year. We pride ourselves on being able to offer a personalised service. We have a team of friendly nurses and expert surgeons who understand the importance of this decision and will support you throughout your journey with us.
The Consultation
Your vaser liposuction treatment journey will start with a consultation with one of our experienced vaser liposuction surgeons.
At your consultation, your surgeon will go through the vaser liposuction procedure in detail and examine the areas that you are concerned about to assess your suitability for vaser liposuction surgery and advise what may or may not be possible based on your existing shape and skin and fat levels.
Your surgeon will then discuss:
Your medical history
Your expectations from surgery
Risks and Complications of Vaser Liposuction surgery
Aftercare
Following your consultation, you will be introduced to your dedicated patient coordinator who will be your point of contact should you wish to proceed with vaser liposuction surgery.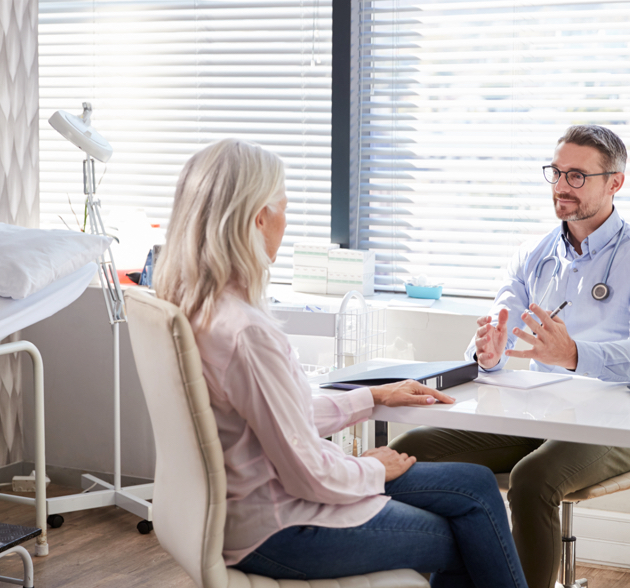 Pre-Operative Advice
In the interests of patient safety, all our patients are assessed against our patient selection criteria. Following your consultation and review of your past medical history, the physician or preoperative nurse will choose any pre-operative tests considered to be appropriate, most of which are routine blood tests.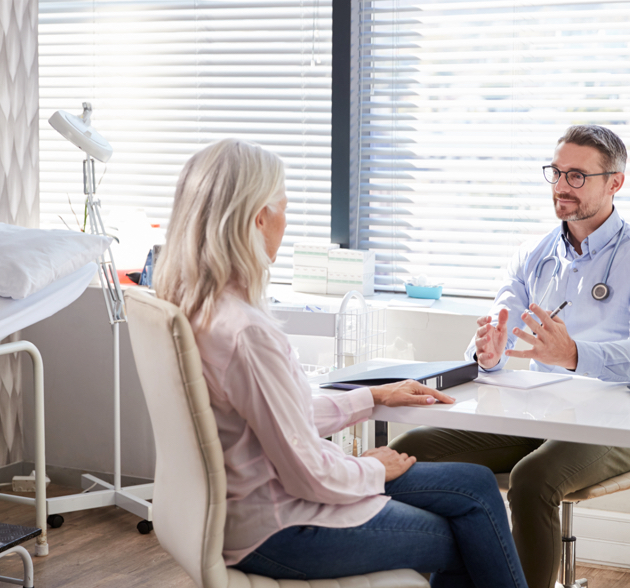 Vaser Liposuction Surgery
You will be given an allocated time to arrive at the hospital for your Vaser liposuction procedure. This is usually an hour before your procedure start time.
Once admitted:
The nursing team will perform checks and prepare you for surgery.
You will meet with your surgeon again to go over what is going to happen and they can answer any questions or concerns that you may have.
Pre-operative photos will be taken of the areas to be treated
You will be marked up with a surgical pen.
The procedure:
You will then be taken to the theatre where local anaesthetic and sedation are administered.
The surgeon will make tiny incisions in the targeted areas. They will inject a saline solution mixed with lidocaine and epinephrine to help shrink blood vessels and numb the area to be treated.
A small patented probe will then be inserted into the incisions which will emit ultrasonic waves to selectively break up the fat deposits, leaving important tissues relatively intact.
Once the fatty tissue is emulsified, it can be removed through small incisions with a massage or by using a controlled suction device.
Any remaining fatty tissue can then be reshaped to the patient's natural body contours.
The areas are then bandaged up and a drain may be inserted to help with excess fluid in the initial couple of days post-procedure.
You will then be fitted into a support garment to help reduce swelling and returned to a recovery room to recover from the sedation.
You will be required to stay after your procedure for a couple of hours to ensure that you are medically well. You will then be released by your surgeon with an aftercare plan detailing your recovery.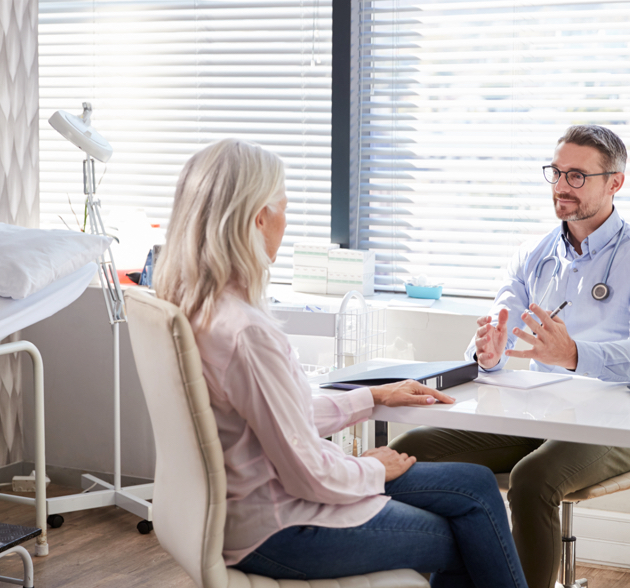 After your Vaser liposuction procedure
The Vaser Liposuction aftercare regime following all Vaser procedures including Vaser Hi-Def and Vaser Mid-Def is important and does require some commitment from you.
Overall, downtime following Vaser Liposuction is minimal and you can get back to your daily routine quite quickly.
We recommend taking up to 2-5 days off work depending on the areas being treated. However, because there may be some bruising and swelling, it's best to wait two weeks before you can start light exercise (swimming, walking uphill and cycling) and more strenuous exercise around 4-5 weeks. Flying is not advised for up to 2 weeks.
Following your Vaser Liposuction procedure you will be provided with a postoperative instruction sheet and any medication that is prescribed by your surgeon or doctor to take during the following week to aid your recovery.
A follow-up appointment with a clinic nurse will be made to check the incisions that were made during the procedure. They would not have required stitches but they will have dressing applied. This appointment usually takes place approximately 4-14 days following your liposuction procedure. You will then be asked to return to see your surgeon around 6 weeks following your procedure for them to assess your Vaser liposuction treatment results.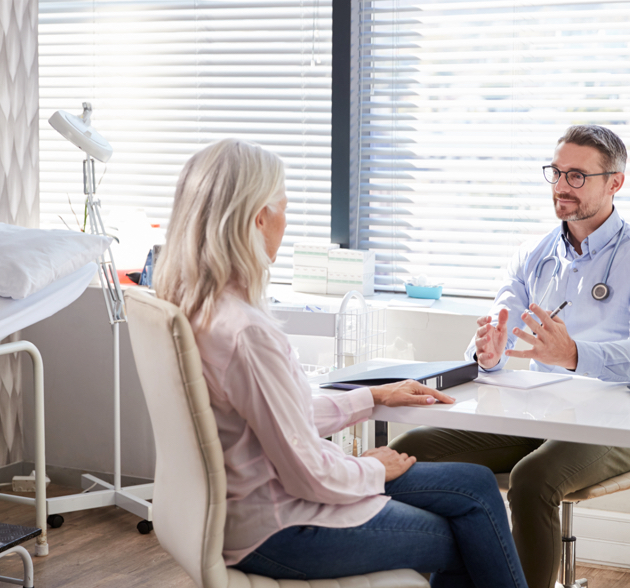 Watch Featured and Vaser Liposuction Patient videos
Which Body Areas can you have VASER Lipo?
Vaser Liposuction for the neck and chin

The neck and chin is a common problem area and we have many patients seeking help with excess fat on the neck which can cause the appearance of a double chin. The fatty layer in this area lies just below the skin above the platysma neck muscle. Vaser liposuction for the neck and chin is a great treatment that allows expert precision to help patients redefine their chin and neck area quickly often providing great results to the entire lower face instantly.

Vaser Liposuction for the arms / bingo wings

Vaser liposuction is a great treatment to help provide more definition in your arms. The treatment works to remove stubborn areas of fat in the area resulting in the muscle shape being more noticeable and a more lean and firm appearance overall.

Vaser liposuction for male chest reduction

Vaser Liposuction is very effective on providing a male chest reduction procedure for men who are suffering from gynaecomastia or man boobs. It is a much less invasive option than surgical removal but can provide instant effective results in the majority of cases.

Vaser Liposuction for the back

Weight gain can occur in all areas of the body and many patients find themselves with stubborn areas of back fat that are a challenge to loose.There are 5 common areas of back fat that can be effectively removed with vaser liposuction area of fat around the upper portion of the back include the buffalo hump which is the lump of fat underneath the neck, the infra-scapular fat which is where fat rolls are seen underneath the bra strap, Posterior axillary fat is fat around the armpit area, Posterior waist fat is still located on the back sitting just above the hips and the lumbo-sacral fat pad is a stubborn area of fat located at the base of the back just above the tailbone. Vaser liposuction is a great procedure to help target the excess fat on the back resulting in a more toned appearance with no rolls bra strap bulges.

Vaser Liposuction for the abdomen / tummy

Vaser liposuction for the tummy / abdomen area is a more minimally invasive option compared to surgical procedures like a tummy tuck. If your problem is excess fat rather than sagging skin then vaser liposuction can offer remarkable body contouring results resulting in a more toned and defined stomach.
Vaser liposuction for male abdomen

An oversized or undefined stomach is a popular area that male patients request treatment for. Vaser Liposuction is ideal for men who wish to help reduce stubborn areas of fat from their torso or abdomen which exercise and diet were otherwise resistant too. We also offer Vaser Hi-Def liposuction which can create an athletic, sculpted appearance which removes both superficial and deep fat that surrounds muscle groups to enhance the visibility of underlying toning and musculature.

Vaser Liposuction for love handles or flanks

Loosing excess fat from your love handles or flanks can be very difficult and you will often not see much of a result from exercise and diet alone. Vaser liposuction is a great treatment to target those stubborn areas of fat revealing a smaller and more defined appearance to the waist.

Vaser Liposuction for the buttocks crease or banana fold and hips

Some patients find that stubborn areas of fat tend to target their lower body, in particular their buttocks crease or banana roll and hips. Storing fat in this area can really alter your figure and can make finding certain types of clothes to fit well a big struggle. Vaser liposuction is ideal for the buttocks crease and hips as it is able to target the specific area removing the unwanted fat and sculpting your body to achieve a more defined body shape without the need for fat transfer.

Vaser Liposuction for the inner and outer thighs

Vaser liposuction is very effective at providing all round contour to the inner and outer thigh areas. Stubborn fat in the thighs can be tricky to reduce and can often cause difficulty when finding clothing to fit correctly. Removing this stubborn area of fat instantly gives your upper legs a slimmer and more defined appearance with many patients finding they have gone down a dress size too.

Vaser Liposuction for the knees and ankles

Storing stubborn areas of fat around the knees or ankles can be very distressing especially if the rest of your body is otherwise toned. Vaser liposuction to the knees or ankles can result in shapelier and contoured lower legs.
The Private Clinic have collaborated with Chrysalis Finance to offer 0% finance for our patients.*
*Acceptance is subject to status. Terms and conditions apply.
Vaser Liposuction is Available in these Clinics
Things to Consider
Our advice on what to consider when deciding to have a vaser liposuction procedure:
1. When choosing a clinic, you should always do your research, and only go to an established, reputable clinic.
The Private Clinic has been in the cosmetic surgery industry for over 40 years. We are here to answer all of your questions and give you peace of mind.
2. When choosing a surgeon, make sure you know who you'll be seeing. Their expertise, qualifications and patient satisfaction rate are important factors to take into consideration.
At The Private Clinic, we only source the most experienced and specialised surgeons. Find out more about our plastic surgeons here.
3. Price should never be the deciding factor when choosing where to have your treatment. Safety should be your number one priority and feeling confident that they will look after you – not only before, but also after your procedure
4. When it sounds too good to be true, it often is. Always find out what your clinic's reputation is.
Our excellent reputation for patient safety and satisfaction, honest advice and outstanding care means your journey with The Private Clinic will be an exciting experience to a newfound shape.
Vaser Liposuction Patient Stories
Outstanding care, patient satisfaction and results mean everything to The Private Clinic Team
Your personalised Vaser journey begins with our specialised liposuction doctors, our dedicated nursing team and our 5 star hospital. We work hard to give you outstanding care and results. Read about some of our patients' experiences here.
Why Choose The Private Clinic
The Private Clinic's Doctors have performed over 11,000 VASER liposuction treatments to date, more than any other clinic in Europe. We were one of the first clinics to launch Vaser in the UK.
We strive for quality and most comprehensive care package that includes:
Comprehensive patient information, every step of the way
Highly experienced surgeons and doctors who have years of experience in Vaser liposuction.
Outstanding hospital facilities.
Competitively priced for our expertise and experience.
With over 40 years' experience of Cosmetic medical Excellence, you are in expert hands.
24 hour patient helpline to ensure you are always in the best of hands.
As many post-operative care appointments with your surgeon, doctor and nursing team as required.
5 Star Trustpilot Rating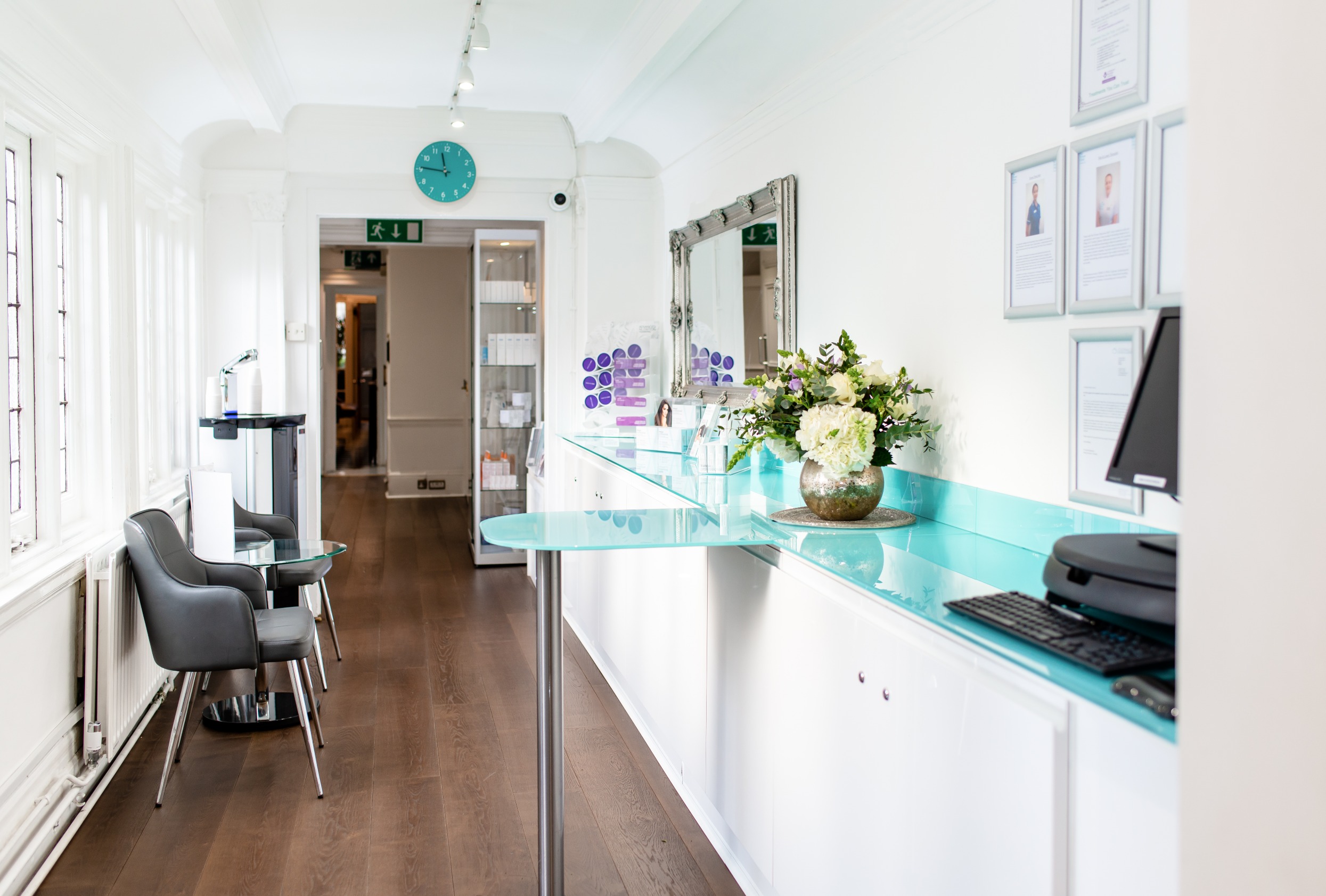 Meet our Surgeons
The Private Clinic perform over 1,300 VASER procedures every year. Our Doctors and medical teams are the most experienced in the country and we have carried out more Vaser liposuction procedures than any other clinic in the UK on men and women seeking to change their shape.