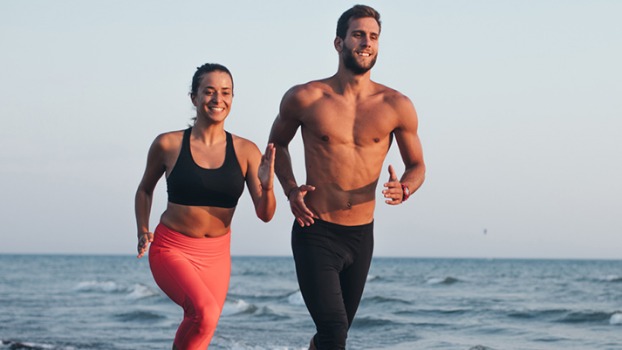 Flanks (Love Handles)
Target Zone: Bulging and fatty sides
Solution: VASER Lipo – this minimally invasive body contouring procedure can transform your figure and shape.
Whether it's confidence with clothing or just general body shape, there can be lots of reasons why women and men choose VASER Lipo to eliminate stubborn fat pockets around the waist. Parts of our body can be very resistant to diet and exercise, leaving people frustrated but with VASER Lipo you get fat removal and body contouring procedures wrapped up in one single sessions so that the results will enhance your body and your new figure.
The Procedure
VASER Lipo is a gentle form of fat removal with the added bonus of body contouring for ultimate precision and results. VASER Lipo is a body sculpting and contouring procedure. It is minimally invasive and only requires a local anaesthetic with sedation at The Private Clinic. It is now the preferred option over traditional liposuction for many people as it involves minimal downtime and risks.
The procedure begins with the administering of the anaesthetic along with a tumescent fluid injection to the targeted area, which helps minimise the disruption to the surrounding tissue by separating the fat cells from the connective tissue. A specialised VASER probe is inserted through very small incisions and then pulses of ultrasound energy are carefully guided through the area to help break down the fat cells. From there the fat cells are gently sucked out.
It's quick, easy and you'll be able to return home soon after the procedure. Downtime is minimal compared to traditional liposuction and some procedures involves as little as a few days off work – depending on the extent of the procedure naturally.  Full aftercare is part of The Private Clinic's promise to patients so you will have our team at hand to help you and guide you through the recovery process.
Why Choose VASER Lipo at The Private Clinic?
You can treat more than one area in a single sessionLocal anaesthetic so no hassle and downtime associated with general anaestheticYou can go home straight after the procedurePerformed at our own surgical clinic so no hospital visit neededVery little downtime, just a few days for some proceduresSkin retraction is possible as part of the procedure's effectsWe are a UK training centre for VASER LipoWe perform nearly 2000 procedures a year and have performed the most VASER Lipo procedures in the UKAll our patients receive our Aftercare promise
CoolSculpting at The Private Clinic
If Vaser Liposuction is not for you, CoolSculpting is a non-surgical answer to reshaping and contouring your body. Book your free consultation to find out more.