VASER Mid-Def is The Private Clinic's own, unique VASER Liposculpture technique that offers results in-between Standard VASER and VASER Hi-Def Lipo.
Medically reviewed by
Lorcan Sheppard BSc MBBS FRCA, Chief Medical Officer and the Medical Advisory Committee
for The Private Clinic.
Last Reviewed July 16th 2020
VASER Mid-Def was devised by our doctors for those who want a defined, athletic look, but not as extreme as that of VASER Hi-Def which gives clients the elite athlete definition. It is the decreased body fat, not increased muscularity, that gives clear definition to muscles seen through the skin.
Our Medical Team
Our doctors have performed hundreds of VASER Mid-Definition procedures and perfected the VASER Mid-Def 'look' for both men and women.
Click here to go back to our main VASER Liposuction page.
The VASER Mid-Def Treatment
The VASER Mid-Def technique involves slightly more than the Standard VASER treatment – deposits of fat surrounding specific muscle groups are selectively removed – but the treatment follows the same pattern otherwise.
FAQs
What is the difference between Smart Lipo / Laser Lipo and Vaser Lipo?
Smart Lipo or Laser Lipo is a different type of liposuction to vaser liposuction. Although they are both used to remove stubborn areas of fat and to contour the body shape they both use different techniques. Smart liposuction which is also referred to as laser liposuction or laser lipolysis uses laser technology but vaser liposuction uses ultrasound technology to target the fat. Smart lipo is newer than vaser liposuction but we believe that Vaser Liposuction is still the most advanced and effective form of liposuction which is why this is the only type that The Private Clinic offer in our clinics. Vaser Liposuction uses ultrasonic technology which allows for specific areas of fat to be treated (Vaser liposelection). Due to this, the surrounding body tissues are then left untouched which results in far less bruising and swelling and a shorter recovery time. To find out more about Vaser Lipo at The Private Clinic click here to make an appointment.
What areas can be treated with Vaser Liposuction?
Neck / Chin
Upper Arms
Upper Back / Lower Back
Male Chest
Abdomen / Tummy
Flanks / Hips
Outer thighs / Inner thighs
Knees
Buttocks crease
How much does VASER Liposuction cost?
The cost of a Vaser Liposuction procedure will depend on the number of areas being treated. Everyone's Vaser Lipo procedure is different and put together as a package for the patient. Your treatment plan will be discussed at your consultation once your surgeon has seen you and knows what you wish to achieve from the procedure. Your patient coordinator will provide you with a detailed quote for your procedure and discuss our various finance packages available too. VASER Liposuction popular areas treated are abdomen (tummy) – love handles (flanks) – bra strap fat (back fat) – inner thighs – outer thighs (saddlebags) – male chest (man boobs, or moobs) – buttocks, knees – ankles (or mankles for men) – chin (double chin) – sagging jowls and arms (bingo wings).
Can I see Vaser Liposuction before and after photos?
Click here to see Vaser before and after photos. Your Vaser surgeon will also be able to show you before and after photos in your consultation.
Do you have a Vaser Liposuction clinic near me?
Where to get vaser liposuction in London? Our Vaser Liposuction procedures in London are performed at our boutique hospital in Fitzroy Square London. Consultations can be arranged with our liposuction doctor at our London Harley Street clinic. Our clinic in London is located on 98 Harley street, W1G7HZ. The Private Clinic also has clinics located in: Where to get vaser liposuction in Manchester? Manchester –  25 St John Street, M3 4DT Where to get vaser liposuction in Birmingham? Birmingham – 88 Hagley Road, B16 8LU – West Midlands Consultations can be arranged with our expert patient coordinator at our Birmingham clinic. All vaser liposuction procedures will take place at our boutique hospital in Fitzroy Square London. Where to get vaser liposuction in Leeds? Leeds – 45 Park Square North, LS1 2NP – Yorkshire To find out more about booking a consultation at a clinic near you, contact us here.
Outstanding care, patient satisfaction and results mean everything to The Private Clinic Team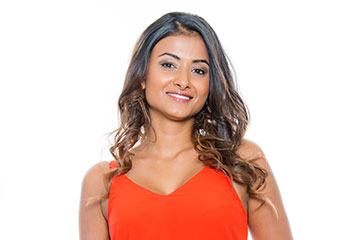 Aysha aged 30 felt that her breasts were looking empty after breast feeding her 2 children. Her confidence had really been affected but after seeing Mr Adrian Richards for a breast enlargement with uplift consultation she decided to share her surgical story with us. "Every day I looked at them...
Why Choose The Private Clinic
We have a dedicated Plastic Surgeon and medical team who will be with you throughout your journey.

VASER LIPOSUCTION SURGEON
BSc Honours – South Africa, 1991, MBBCh – South Africa, 1994, MRCS – Edinburgh, 2005, DO-HNS – 2005, Postgraduate in Business Administration
GMC Number: 4773959