Thermage has been described as a Non-Surgical Facelift and is recognised for its body skin tightening results.
Renowned Plastic Surgeons based in the UK
Most comprehensive 3 year breast surgery cover
Medically reviewed by
Lorcan Sheppard BSc MBBS FRCA, Chief Medical Officer and the Medical Advisory Committee
for The Private Clinic.
Last Reviewed July 16th 2020
As we age collagen production slows down, skin loses its elasticity and the contours of the face and body appear less defined. Normal changes in skin that come as we age include more visible wrinkles and sagging skin, uneven texture, dryness, and thinning of the superficial layer of the skin.
The Private Clinic of Harley Street is one of few clinics in the UK to offer the revolutionary non-surgical Thermage CPT skin tightening treatment. Thermage has been described as a Non-Surgical Facelift and is recognised for its body skin tightening results.
Thermage is the only non-invasive procedure that helps tighten and contour your skin in a single treatment—with no surgery, no injections, and no downtime. Instead, Thermage stimulates your body's natural renewal of collagen, which creates subtle, natural looking results. Thermage is an effective treatment for skin tightening on the face, neck and décolletage, as well as the body. The treatment is an effective solution for sagging skin, loose jowls or lack of definition in the jawline, sagging skin under the chin and wrinkles and fine lines around the mouth and forehead.
Thermage involves no surgery, no injections and little to no downtime, and Thermage works on all skin types on and off the face. It produces subtle and gradual results resulting in smooth, sleek skin and an overall younger looking appearance.
Thermage is non invasive; there's no surgery, no injections, no anaesthesia and no downtime.
Thermage skin tightening treatments stimulate your body's natural renewal of collagen, which creates subtle, natural looking results.
You can improve your skin in a single treatment and quickly return to normal activities looking and feeling fantastic.
Thermage provides gradual, natural looking results, as opposed to the dramatic change that invasive surgery produces. Patients will see continued improvements up to 6 months post treatment
You don't need to rearrange your life for complex procedures or long recoveries.
The Private Clinic has been treating patients for over 35 years with thousands of people placing their trust in us each year. We pride ourselves on being able to offer a personalised service. We have a team of friendly nurses and expert surgeons who understand the importance of this decision and will support you throughout your journey with us.
The Treatment

Aftercare
The Procedure
Aftercare
FAQs
What is a Non-Surgical Facelift?
A non-surgical facelift is a broad term used to describe aesthetic skin treatments than can achieve similar results to a facelift. Treatments include Thermage, Wrinkle Relaxing Injections, Dermal Filler and Thread Lifts all of which do not involve surgery, incisions, anaesthesia and significant downtime.We offer free consultations with our expert aesthetic nurses and doctors all of which will be able to advise on the best course of treatment for you.Click here to book a consultation.
Where on the body is Thermage performed?
The Thermage CPT procedure is actually a very versatile, non-invasive treatment that can be performed on numerous areas of the body. As well as being able to help tighten your skin safely on your face, neck and décolletage it can also be performed on areas of the body that are suffering from skin that is crepey or sagging.Face & Jaws:Sagging skin Loose jowls or lack of definition in jaw line Sagging skin under the chin Wrinkles and fine lines around the mouth or foreheadEyesHooding Fine Lines Wrinkles Furrowed Brows Body (abdomen, thighs, buttocks, and arms)Crepey Skin Dimples Cellulite Sagging
How is Thermage different from other skin tightening treatments?
While laser treatments and other radiofrequency procedures also tighten skin, no other treatment heats as deeply as Thermage. By heating the innermost layers of skin, Thermage is the most effective at tightening collagen and stimulating the formation of new collagen, which results in tighter skin and an overall younger looking appearance. Also, Thermage generally achieves results in a single treatment compared to other technologies requiring multiple treatment sessions.
How soon will I see the results?
Most clients will notice an improvement straight after treatment.The effects continue to improve for up to 6 months following a single treatment.Results can last for years depending on your skin condition and natural ageing process.
How much does Thermage cost?
The cost for the Thermage CPT skin tightening treatment will vary depending on the areas being treated.You will be able to discuss the fees and obtain an accurate quote during your initial consultation.Consultations with our expert thermage practitioners are £25 however this cost is redeemable against the price of any thermage treatment that you wish to book following your consultation.Below is a guide to our Thermage Skin Tightening treatment prices:Lower face & Jowls – £1,900 Face – £2,300 Lower Face, Jowls & Upper Neck – £2,500
Thermage is Available in these Clinics
Outstanding care, patient satisfaction and results mean everything to The Private Clinic Team
Read about our patients' experiences to see what you can expect from our award-winning procedures.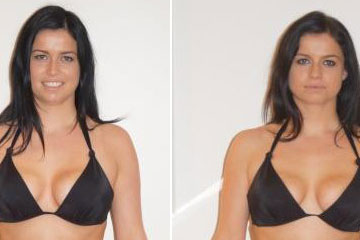 VASER Lipo – Abdomen, Waist, Hips, Inner & Outer Thighs, Saddle Bags and Chin "It gave me the boost I needed to get back into exercise and I'm happy with how I look in my bikini now. Regrets? No way."  Kyla's story will be familiar to many. She was a...
Excellent treatment guided by Dr.Nicholas Kalavrezos and the Anaesthesia Team led by Dr Martinez. It was mg first time under General A and I wasn't too excited. From start to finish all the nurses were superb, the room was clean and my food was also yummy. Sometimes it pays to sort your Private Medical Insurance our. The surgery was booked in less than a week after my 2nd consultation. MRSA and Covid Test also were done prior. I can not recommend The Harley Street Clinic enough.Thank you everyone. Regards Monica
I had an eye vein removed by laser , I'm very happy with the results ,I still need a check up Marie is very kind and said on my next visit she will laser the vein if it's not gone , but so far so good the big part of the vein has gone. but unfortunately iv not been able to get to London because of the COVID, so hopefully I can go for my check up next year.
Great experience. Had two operations with these guys and great service, really put you at ease on the day, great post op support and amazing results! Cannot recommend highly enough
Very friendly and helpful, very happy with the service.
Michael Neslund
2020-12-17
Had a FUE hair transplant on 16 December with Dr Furqan Raja.He and the two nurses he worked with were fantastic!They made me feel very comfortable throughout the procedure and constantly checked in with me. I had 1700 grafts taken from the back of my head and put into the front where I had gone bald either side of my windows peak.It took a bit longer than I thought (about 8.5 hours) but this was due to the high quality, attention to detail and best result they wanted to achieve for me.I had the procedure done at the Leeds clinic but could have chosen Manchester too. I travelled two hours there and back in one day.I am now following the after care information they gave me and also the full kit of products they provided (all included in the price) to help me make sure I look after the new grafts properly.I have follow up appointments with the nurse and access to an emergency on call nurse 24/7 if required. But so far, I have no pain and everything is exactly as described to me in advance of the procedure.I did a LOT of research online and found many of the other national FUE/FUT hair transplant clinics too sales driven and very pushy. Dr Furqan Raja and the team at the private clinic gave me time and space to decide on what was right for me, and importantly they never sold to me but just answered all my questions in a professional, caring and trustworthy manor.This is why I chose them and looking at the early results I am pleased I did!If you speak to other clinics and do your research, make sure you also book a consultation with The Private Clinic. Alex Clair in Manchester was my Patient Coordinator and he went out of his way to help me and gave me lots of free, practical and helpful information up front.Their straightforward, honest and friendly approach was great throughout. Highly recommended Dr Furqan Raja, Alex Clair and the whole team.
Sophie Veerasawmy
2020-12-17
All of a sudden I noticed these veins under my eyes, it was soooo upsetting to see everyday! I didn't think I could do anything about them. Until I googled and it came up with Harley street and they did removal of under eye veins. I rang the them up and they was so helpful! And from there I was booked in and was so happy to know I can get something done! Everytime I called up nothing was a problem and was always happy to talk to me and answer any questions I had. When it came to the day of the procedure, Marie was so calming and made me feel as relaxed as possible. It was a little uncomfortable but soooo worth it as the results are amazing! Very happy I chose Harley street for the this treatment! Thankyou so much!
Amazing, Brilliant service!!
I had a laser treatment with Maria at The private clinic. She's very professional and very experience. the result is amazing!! Thank you Maria
Miss Kelly Phillips
2020-12-15
I had treatment with Nurse Marie. She was so kind. The first treatment was rather painful and when I came in for my second round I was very nervous. Marie was so caring, she totally understood and took her time treating. Would definitely recommend.
Anti – aging treatments with Dr Santa Cruz are a must for me. I have been seeing her for about 3 years now at the Private Clinic of Harley Street. Very knowledgeable and takes before and after photos which have been incredibly helpful when we want to see how much of a difference the treatment has made. I would highly recommend her as her treatments are 100% effective and painless. Also I feel safe with the covid -safe measures they have in place.
Why Choose The Private Clinic
We have a dedicated Plastic Surgeon and medical team who will be with you throughout your journey.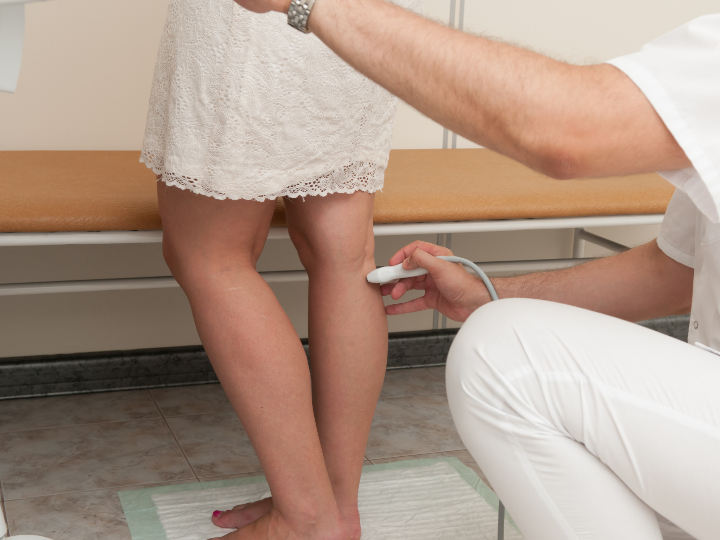 Ultrasound for Varicose Veins
One in three adults in the UK will suffer from varicose veins in their lifetime. But thanks to a range of modern medical advances...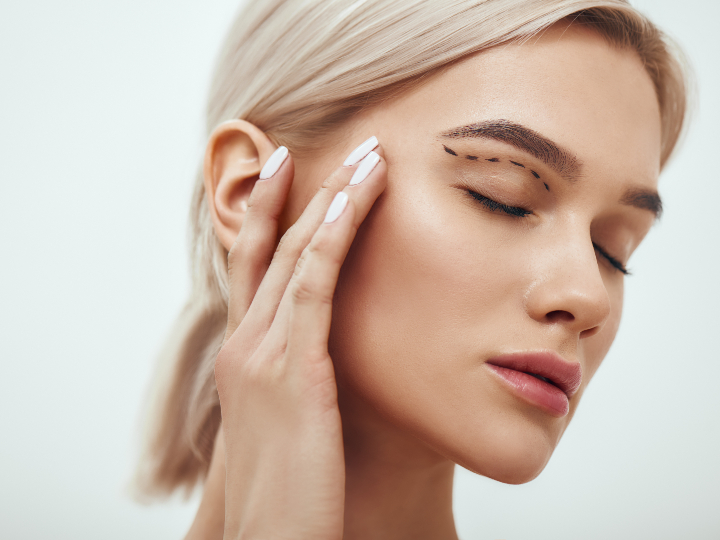 The Benefits of Upper & Lower Blepharoplasty
Saggy eyelids and bags under the eyes are an aesthetic nuisance for many of us. Some individuals may suffer ...