Mesotherapy uses an infusion of injected ingredients
Helps to nourish and rejuvenate the skin whilst also stimulating the production of collagen and elastin
Ideal for skin rejuvenation, cellulite reduction and hair loss improvement
What's on this page
Medically reviewed by Lorcan Sheppard BSc MBBS FRCA, Chief Medical Officer for The Private Clinic of Harley Street, London.
Last Reviewed June 16th 2023
Related Treatments
Mesotherapy
Mesotherapy is a non-surgical aesthetic treatment that involves injecting a series of pharmaceutical and homoeopathic medications, plant extracts, vitamins, and other ingredients into the subcutaneous fat underneath the skin.

This infusion of ingredients injected will help to nourish and rejuvenate the skin whilst also stimulating the production of collagen and elastin to help boost the skin's natural elasticity.
Mesotherapy is not a new technique, it was originally established in France in the 1950s by Michel Pastor and was used to help improve circulation and treat sport injuries, vascular diseases and infection.
Mesotherapy has since been proven to be a great treatment for improving the appearance of dull and tired looking skin but it can also be very effective in reducing fine lines and wrinkles and pigmentation. It can also be used in combination with other treatments such as anti-wrinkle injection and dermal fillers to help enhance their results.
We are also able to use our Mesotherapy treatment on other areas of the body to help reduce cellulite, tighten loose skin and it can also be used to help with alopecia and hair loss.
Mesotherapy at a glance
Procedure Time
30 – 60 mins
Downtime
24 hours
Final Results
3 – 6 months
No. of Treatments
6-8 Treatments (See FAQs)
Results Last
1 year
Mesotherapy for Skin Rejuvenation
Mesotherapy is a great skin rejuvenation treatment. It can be performed all over the face, neck and under the eyes. Unique combinations of nourishing ingredients are used such as hyaluronic acid and amino acids to help promote healthy skin cells by increasing elastin and collagen production. The result is skin that is more radiant, hydrated, glowing, firmer and plumper following treatment.
Mesotherapy for Cellulite
Mesotherapy can be an effective way to reduce the appearance of Cellulite. Cellulite is often caused by the connective tissue bands that hold down the skin, trapping the fat and which causes a 'dimpling' appearance to the skin surface. A specialised formula of medications can be injected into the area which helps to break down the connective tissue bands, reduce the trapped fat which will eventually create a smoother appearance to the skin.
Exclusive to The Private Clinic we are offering a Cellulite package treatment that combines Mesotherapy and our Body Ballancer® treatment.
Mesotherapy for Hair Loss
Mesotherapy for hair loss has had great success in the United States and across Europe. We believe the effective results are down being able to bring the required active ingredients such as Acetyl tetrapeptide-3 and Biochanin A directly to the hair follicle allowing the hair follicle to firstly develop and grow, the blood flow of the scalp is stimulated and any excess of dihydrotestosterone (DHT) is neutralised.
Click here to find out more about Hair Loss treatments.
Click here to find out more about Hair Transplant Surgery.
What to Expect
The Private Clinic has been treating patients for over 40 years with thousands of people placing their trust in us each year. We pride ourselves on being able to offer a personalised service. We have a team of friendly nurses and expert surgeons who understand the importance of this decision and will support you throughout your journey with us.
Mesotherapy Treatment
During your initial consultation your expert practitioner will decide on the best combination of medication to be used during your treatment and they will set you up a personalised treatment plan so you will know what to expect if you were to go ahead with Mesotherapy treatment.
On the day of your mesotherapy treatment multiple micro-injections will be administered to the areas being treated either using a mesotherapy gun or as single manual injections. The injections will contain a combination of pharmaceutical and homeopathic medications, plant extracts, vitamins, and other ingredients as previously agreed by your practitioner. The injections can be delivered at different depths from 1-4mm which will depend on your skin and the purpose of treatment.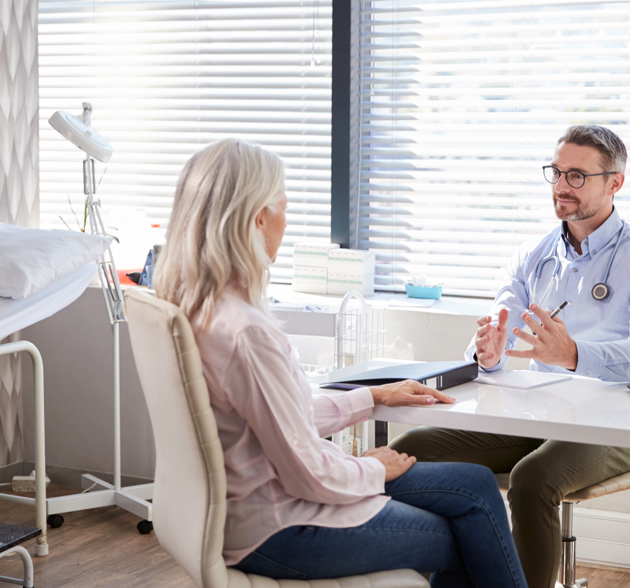 After Your Mesotherapy Treatment
The downtime following Mesotherapy treatment is minimal most patients will experience some redness immediately after treatment but this will gradually fade over 24 hours. Some patients may develop bruising around the injection sites and feel soreness around the treated area which can last up to a week.
Patients are recommended to avoid baths, massages, saunas, mudpacks and lymphatic drainage for 24 hours following treatment. Sunbathing should be avoided for 48 hours and usual skin care routine can be resumed after 24 hours.
You may begin to notice a glow and fresh feeling to your skin in the days following treatment. The best results are seen after patients have had the full course of treatment.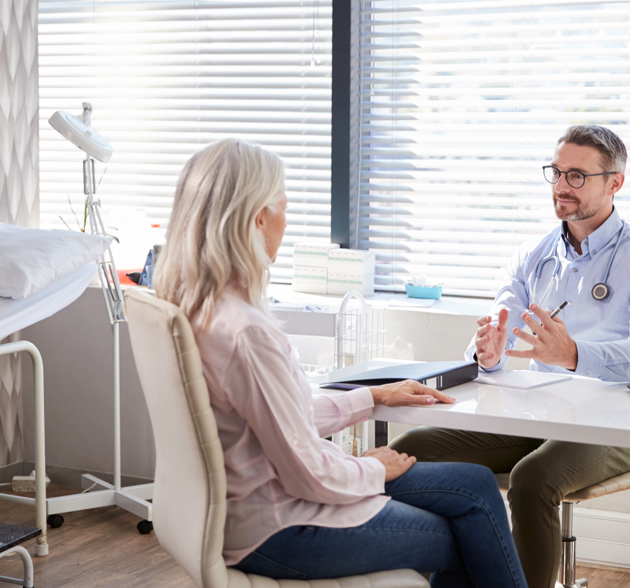 FAQs
Does Mesotherapy treatment hurt?
Mesotherapy treatment can cause some patients slight discomfort and we are able to offer topical anaesthetic to patients who request it.
How long does Mesotherapy treatment take?
Mesotherapy treatment usually takes around 30-60 minutes to perform. If you have requested topical anaesthesia then an additional 30 minutes would be required for this to take effect.
How long does Mesotherapy take to work?
The time that you can expect to see results will depend on the purpose of treatment. For skin rejuvenation especially patients often comment on how glowing and fresh their skin felt in the days following treatment. For treating areas of cellulite it can take up to 3 session before you can start to see the initial results.
What can I expect after Mesotherapy treatment?
The downtime following mesotherapy is minimal however you may experience;
Bruising – Bruising is common around the injection site and it can last for up to a week.
Tenderness – The area treated may feel tender when touched which can last 1-2 weeks. Further treatment should not be carried out until this has subsided.
Swelling – Swelling is another common result from mesotherapy treatment, it is normal and to be expected from treatment, it should only last a few days following treatment before settling.
Redness – The majority of patients will have some form of redness immediately following treatment. This is quick to fade and is usually not noticeable after 24 hours.
Our expert doctors and nurses will explain in detail what to expect following Mesotherapy treatment and we have a 24-hour patient helpline should you feel worried at any time.
How long will the results from Mesotherapy last for?
The results following mesotherapy are expected to last for up to a year following treatment. In order to maintain your results, continued treatment will be required. The best results are seen on patients who live a healthy lifestyle with regular exercise, nutritious diet and good skin care.
If you do not continue with mesotherapy treatment then the results are likely to disappear after 12-18 months.
To find out more about mesotherapy treatment and our personalised treatment plans, book a consultation to see one of our skin experts.
What are the side effects from mesotherapy treatment?
As with all treatments, side effects are possible following mesotherapy treatment.
Due to the personalised nature of mesotherapy treatment, side effects can vary from patient to patient.
Side effects of mesotherapy include; redness, sensitivity, minor swelling, itching, bruising and bulging around the injection sites as the solution settles. These all tend to subside after 24-48 hours.
Rare side effects include; Nausea, hematomas, dark spots on the skin, infection and scarring.
All patients will have access to our 24hour patient helpline following treatment who are available to take your call should you feel worried or concerned about anything following treatment. Our experienced doctors and nurses will also ensure that you are fully informed about the risks, side effects and suggested aftercare following treatment.
Mesotherapy be combined with other treatments?
Mesotherapy is commonly performed to help boost the effects of other treatments such as anti-wrinkle injections and dermal filler. At The Private Clinic we are offering a Cellulite treatment package which combines Mesotherapy with our Body Ballancer treatment to help you achieve the best results.
Am I suitable for Mesotherapy?
Your suitability for Mesotherapy treatment will be assessed following a medical assessment at your consultation. The majority of patients who are fit and well are suitable and it can be carried out on all skin types.
Mesotherapy treatment is only suitable for patients who are above the age of 18 and those who are not pregnant or breast feeding.
To find out more about mesotherapy treatment, book a consultation with one of our experts.
What areas of the body can be treated with Mesotherapy?
Mesotherapy is suitable to be used on;
Face
Neck
Décolleté
Double Chin
Scalp
Hands
Arms
Legs
Knees
Inner Thigh bulge
Back
Abdomen/Stomach
Buttocks
Hips/Flanks
To find out more about mesotherapy treatment, book a consultation with one of our experts.
What is Mesotherapy used for?
There are lots of different uses for Mesotherapy treatment. Some of the common conditions treated in our clinic include;
Fine lines & wrinkles
Dull Skin
Pigmentation
Cellulite
Stretch Marks
Scars
Reducing Fat
To find out more about mesotherapy treatment, book a consultation with one of our experts.
How many Mesotherapy treatments are required?
The number of treatments required will depend on the areas being treated.
Facial rejuvenation will usually require a course of 6-8 treatments for the best results followed by yearly treatments to help maintain them.
Cellulite reduction will need between 8-12 treatments.
Hair loss treatment will need a minimum of 10 treatments and then regular maintenance treatments.
To find out more about mesotherapy treatment, book a consultation with one of our experts.
How much is Mesotherapy treatment?
The cost of Mesotherapy treatment will vary depending on the areas being treated and the number of areas too.
Mesotherapy treatment for the face starts from £200
Mesotherapy treatment for the body starts from £220
We offer a range of treatment courses from 3 to 6 treatments which can be discussed at your consultation with one of our experts.
Consultations with our expert skin practitioners are £25 however this cost is redeemable against the price of any skin treatment that you wish to book following your consultation.
mesotherapy is Available in these Clinics
Why Choose The Private Clinic
Expert medical practitioners with years of experience.
State of the art medical facilities, all registered by the CQC (Care Quality Commission).
Our innovative treatment choice means you will be offered the most advanced minimally invasive treatment options.
When it comes to non-surgical treatments we always strive to give you little to no downtime, so you can get back to enjoying life.