Hair Thinning and loss can affect both men and women
Our team of trichologists can diagnose and provide a treatment plan for all disorders and diseases of hair and scalp
What's on this page
Medically reviewed by Lorcan Sheppard BSc MBBS FRCA, Chief Medical Officer for The Private Clinic of Harley Street, London.
Last Reviewed June 12th 2023
Related treatments
Hair Thinning, Hair Loss & Trichology
We can help you to find the root problem of your hair loss or scalp disorder and put together a bespoke treatment to suit your requirements.
Both men and women can be affected by hair loss, any many share the same concerns about the condition and health of their hair and scalp.
Trichology is the scientific study of hair and scalp. Our team of trichologists, who are all certified members of the Institute of Trichologists, diagnose and provide a treatment plan for the disorders and diseases of hair and scalp that may be causing hair thinning, scalp psoriasis, itchy scalp, flaky scalp, alopecia and many more scalp problems.
Consultations and treatments are available for women and men with all types of hair, including Afro-Caribbean and Caucasian. Consultations are private and not available on the NHS. Men in their 20's are often recommended to book a consultation with a Trichologist before deciding to see a Hair Transplant surgeon, as hair loss is unlikely to have stabilised at that age and we could help reduce any further hair loss until your are suitable for a hair transplant procedure.
We are able to offer the Fagron TrichoTest™ at our clinics which is a genetic test that combines the analysis of genetic variations, lifestyle factors and literature related to hair loss treatment. The test is able to provide appropriate treatment options through topical, oral or surgical solutions. It is a non-invasive, reliable test that is valid for life which uses state of the art technology to give you a full genetic analysis of hair loss with suggestions to help improve the effectiveness of hair loss treatments.
If you have already experienced balding or a receding hairline, you are more likely to require a hair restoration treatment.
What can a Trichologist help you with?
Common problems with the scalp and hair can be a result of inadequate nutrition or dietary gaps, illness, traction alopecia, thyroid dysfunction, damage after chemotherapy treatment, hormone imbalance, menopause, genetic issues, follicle sensitivity, or stress. Our team of expert trichologists will assess your case and provide a comprehensive treatment plan to deliver the results you are after.
Hair Loss, Thinning Hair or Damaged Hair: Thinning or damaged hair can be extremely stressful, especially if you don't know what's causing it. And, while a large number of people suffer from hair problems, the causes can differ massively from person-to-person. Understanding the underlying force behind Alopecia, Female Hair Loss, Male Hair Loss, Hair Thinning, or Male Pattern Baldness is always the most crucial aspect of any treatment. Where appropriate, our Trichologists can advise and refer you to our world-renown team of Hair Restoration experts to help with balding.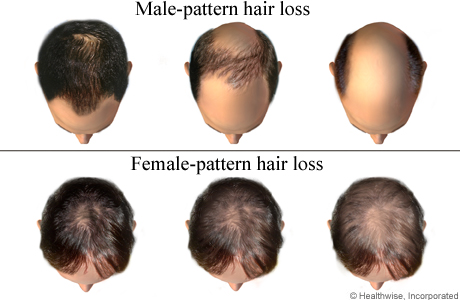 Scalp Problems: Scalp problems, such as Dandruff, Psoriasis, Itchy Scalp, Eczema and Dermatitis, to name a few, are common for women and men and we are able to diagnose and treat most scalp problems. If your case requires the opinion of a Dermatologist, we would be able to arrange for you to meet with one of our Consultant Dermatologists.
For more detailed information about scalp problems and conditions, click here.
Hair Texture Problems: Even if you are not experiencing any hair thinning, your hair may seem dull and lifeless, rough, or may even consist of mixed textures throughout. This can be a result of over-heating hair (hair straightening), chemically-exposed hair (after perms and straightening chemicals), and even stress, which our Trichologists can address and provide treatment for.
DHT hormonal issues for men and women: We treat patients suffering DHT-related hair loss with a broad range of treatments from FUE Hair Transplant (follicular unit extraction) to hair thinning and hair loss medications. DHT is a hormone playing an influential role in hair loss. You can inhibit the production of DHT. 5α-reductase inhibitors are frequently used to treat male pattern baldness and can help some types of female hair loss. One of only two approved hair loss medications – is a 5α-reductase inhibitor. It is only effective whilst taking it but it is easy to take and it is popular.
The best way forward is to book a consultation.
What to Expect
Consultation with a Trichologist
You will have up to an hour for a full consultation, during which a detailed examination will be conducted.
Along with your medical history, you will discuss your diet, lifestyle, relationships, as well as your living and workplace environment, to pinpoint any possible reason why you may be experiencing hair loss.
Your hair and scalp will be closely examined and only then will you be provided with a preliminary diagnosis and offered advice on medication, products and/or lifestyle changes that could help with your condition.
The consultation is long and thorough because unless we look at all the possible factors that might be causing you to lose your hair, we won't be able to recommend an effective solution.
Please note that you may require further examination, such as blood analysis, to confirm the condition. A treatment plan can then be discussed. You will have up to an hour for a full consultation, during which a detailed examination will be conducted.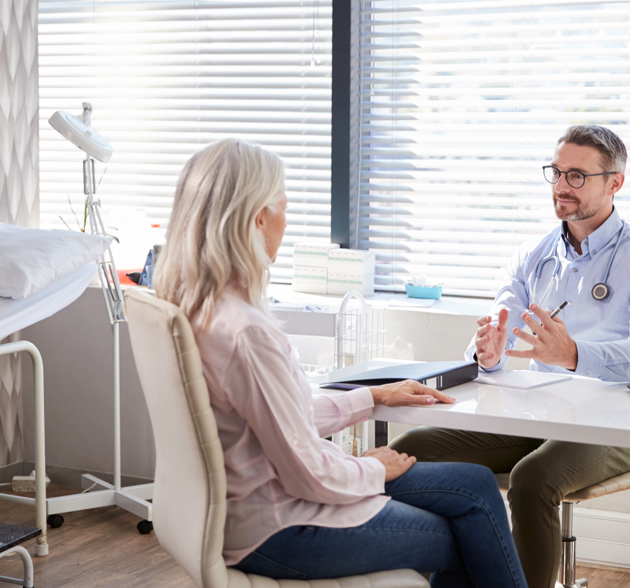 Hair Loss Treatment Options
Hair Thinning, Hair Loss & Scalp Problems – If you're in the early stages of hair loss or have noticed signs of damage in your hair or scalp, we will normally advise you to meet with one of our highly-experienced, fully qualified Trichologists.
A Trichologist's job is to examine your hair loss and find out what's causing it, before leading you toward the best solution for your needs. Sometimes treatment can be as simple as bespoke dietry or nutritional plans, or using specially formulated products to encourage growth.
For more information on the type of treatments available for hair thinning and scalp problems, click here.
Hair Loss Medication – Medication is designed to help manage hair loss and slow its process – it is best suited for those who are experiencing early signs of hair loss or, for those in later stages, in combination with a restoration treatment. Minoxidil and Finasteride (Propecia) are the only two currently approved solutions and each work in different ways.
Minoxidil is available without prescription and, while its key principles are still not entirely understood, it is thought to work by widening blood vessels and potassium channels, thus allowing more nutrients, oxygen and blood to the hair follicle and encouraging healthy hair growth.
Finasteride – available as either Propecia® or Proscar® – is only available through prescription. For men suffering from male pattern baldness (androgenic alopecia), it works by preventing testosterone being converted into dihydrotestosterone (DHT), a hormone which causes hair to fall out. According to statistics, there is an 80% to 90% possibility of slowing or stopping hair loss using the Finasteride.
For more information on the medications available click here.
Hair Restoration – While medication and other treatments can help stop or slow down hair thinning, surgical hair restoration is the only solution to restore areas where extensive hair loss has taken place.
At The Private Clinic we only work with the most advanced form of minimally-invasive FUE(Follicular Unit Extraction); a process where by individual follicles are extracted and transplanted one-by-one to leave no linear scarring and natural looking results.
Click here for more information on FUE hair transplantation.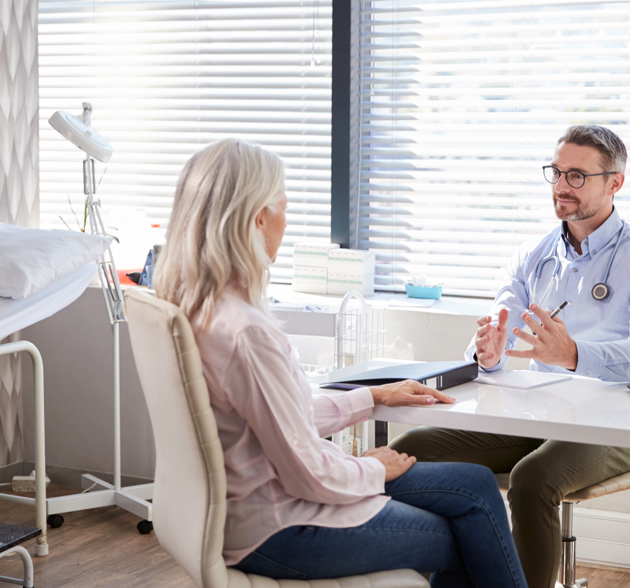 The Private Clinic have collaborated with Chrysalis Finance to offer 0% finance for our patients.*
*Acceptance is subject to status. Terms and conditions apply.
FAQs
When will I need to see a Trichologist?
A trichologist should be consulted if you are experiencing lifeless, dull or thinning hair and you are unsure on the underlying cause. Men who are experiencing typical signs of male pattern baldness will normally find it more beneficial to meet with our 
hair surgeon team
 in the first instance.
Is female hair loss common?
Female hair loss is a common problem. It is thought as many as half of women will experience some form of hair loss and 1 in 4 women will experience some form of shedding. Most women will begin to notice a change in their hair as they age.
The conversation around female hair loss, in comparison, so male hair loss is not as common which does often cause women to feel that what they are experiencing is not common.
Women find the experience very distressing and often see it as an ageing problem, or somehow a lack of femininity. Our experience is that women get very emotional, worried and confused. Understanding and listening can be just as effective as treatments can for the wellbeing of the sufferer.  Female pattern hair loss can be very varied in its progression and severity resulting in many sufferers feeling quite desperate.
What are the causes of hair loss?
Hair loss in most cases is largely genetic and induced by hormones. You can be perfectly healthy and experience significant hair thinning. Medical conditions can certainly exacerbate it.
Possible conditions that contribute to hair loss are (but in no way limited to):
Various forms of Alopecia: Including Androgenic Alopecia, Scarring Alopecia, Alopecia Areata, Alopecia Universalis and Traction Alopecia.
Thyroid Disorder: Hair problems can be the first sign of an underlying illness, particularly for those suffering from Thyroid Undersecretion. Full recovery of the hair is achievable for those suffering, providing the condition is diagnosed and treated in its early stages.
Iron Deficiency: Lack of iron in the diet is a common cause of hair loss in women. Those who are vegetarian or have suffered from an eating disorder are particularly prone to this type of hair loss, though it can affect anyone.
Trauma Hair Loss: The frequent use of hair styling products and devices, as well as tight hairstyles, can lead to hair loss taking place in certain areas. If the condition is treated prior to the scalp being damaged, hair will normally regrow. Afro-Caribbean hair can be particularly suspectable to this kind of hair damage. Click here for more information.
What treatments are available for hair loss?
There are a lot of underlying factors such as age and the extent of hair loss which will determine which type of treatment is going to work best for you.
Some of our most successful treatments are:
Minoxidil
Laser
Thickening conditioners / lotions
Concealers
MicroPigmentation
Hair Replacement -surgical or wigs
To find out more about hair loss treatments. Book a consultation with one of our expert trichologists.
How much does a Hair Thinning, Hair Loss or Trichologist consultation cost?
The Private Clinic are amongst well-known hair loss and hair restoration clinics in Europe and we offer help and advice to cover all hair loss and scalp concerns.
If you have just started experiencing hair loss or if the texture of your hair concerns you, we recommend an in-depth consultation and lifestyle analysis with our industry-leading and highly experienced Trichologists.
The cost for a trichologist consultation with Jane Mayhead in London Harley Street, Birmingham or Northampton is £187.
The cost for a trichologist consultation with Denise Knight in Leeds is £127.
If you are experiencing balding and have extensive hair loss, you may want to arrange an appointment with one of our renowned Hair Transplant surgeons.
A consultation with one of our renowned Hair Transplant Surgeons starts from £100. Find out more here.
hair thinning treatment is Available in these Clinics
Why Choose The Private Clinic
Expert medical practitioners with years of experience.
State of the art medical facilities, all registered by the CQC (Care Quality Commission).
Our innovative treatment choice means you will be offered the most advanced minimally invasive treatment options.
When it comes to non-surgical treatments we always strive to give you little to no downtime, so you can get back to enjoying life.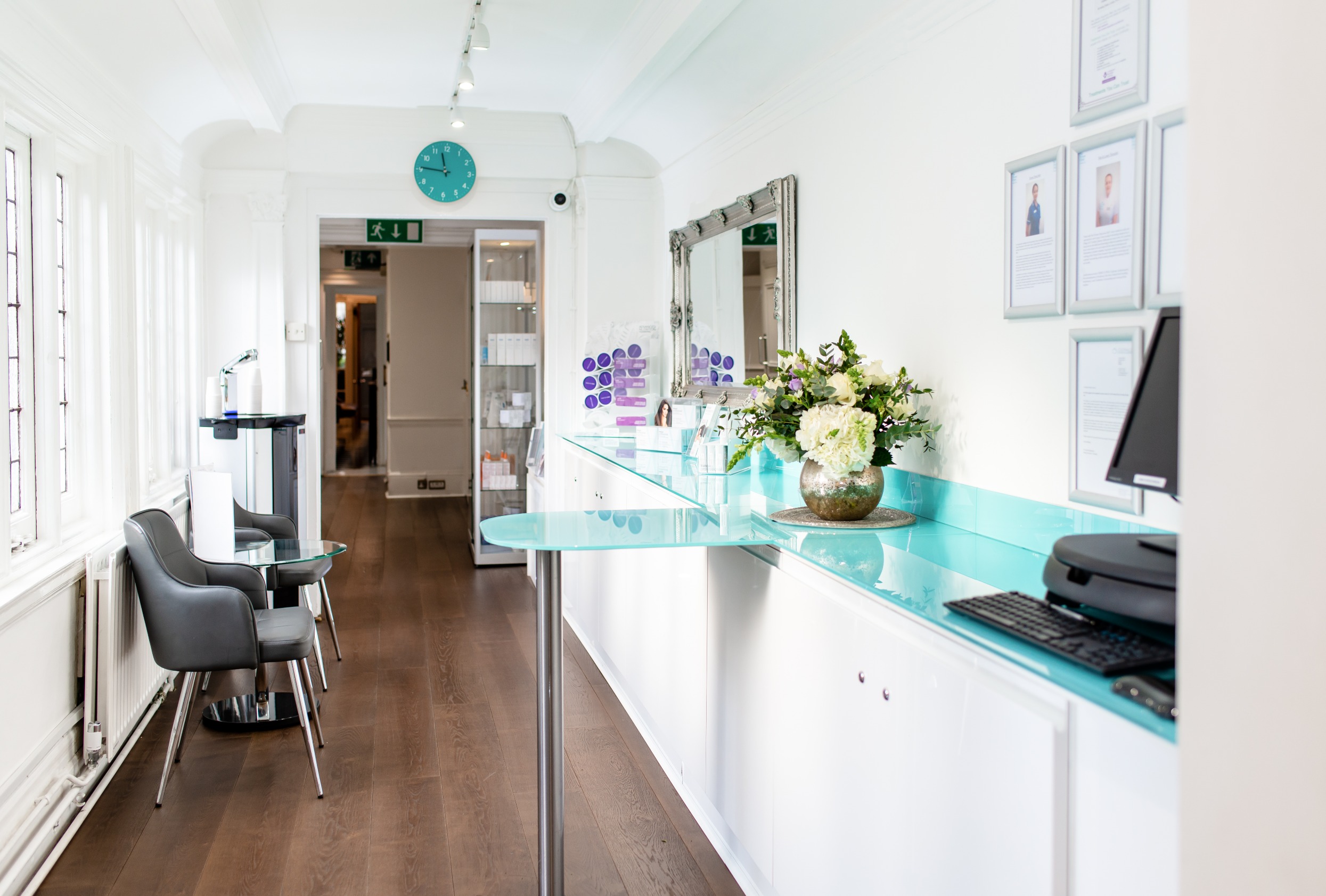 Meet our Medical Experts
We only work with highly recognised, Trichology professionals certified by the Institute of Trichologists to get the best results for your needs. Our elite team has advanced knowledge on hair loss and are able to utilise years of experience to ensure they find the best treatment plan for you. They work in collaboration with our industry-leading hair surgeons and renowned dermatologists, to ensure results are not only noticeable but also long-lasting.