Dull Skin
We offer an extensive range of skin treatments to revive dull skin with a free consultation with a highly experienced skin therapist
We offer an extensive range of skin treatments to revive dull skin
Comprehensive treatment plan
Free consultation with a highly experienced skin therapist
Visible results over time
What's on this page
Medically reviewed by Lorcan Sheppard BSc MBBS FRCA, Chief Medical Officer and the Medical Advisory Committee for The Private Clinic.
Last Reviewed September 17th 2021
Related treatments
As we age our skin can lose its brightness and almost look grey in appearance. Dull skin can make you look older than you are and tired even if you may be well rested. It is a common skin complaint but luckily one that can easily be rectified with the treatments and products available here at The Private Clinic.
Our skin cells shed every 30 days when we are young but as we get older it can take up to 60 days to shed, meaning that we can get a build-up of dead skin cells resulting in a complexion that looks a little dull.
Other causes for dull skin can include certain lifestyle choices such as smoking, poor diet, dehydration, stress and not enough sleep.  Sun damage also plays a big part in the appearance of dull skin so protecting your skin from the sun all year round is a great way to avoid dull looking skin.
We are the UK's leading non-invasive and minimally invasive cosmetic group of clinics and have some of the most experienced specialists in the industry that can advise on the best treatment for dull skin. The next step is to book a free consultation to discuss your area of concern. We treat thousands of patients every year and pride ourselves on our knowledge and expertise. All of our Clinics are registered with the Care Quality Commission and The Independent Healthcare Advisory Services.
as seen in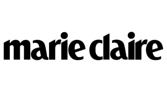 Why Choose The Private Clinic
Expert medical practitioners with years of experience.
State of the art medical facilities, all registered by the CQC (Care Quality Commission).
Our innovative treatment choice means you will be offered the most advanced minimally invasive treatment options.
When it comes to non-surgical treatments we always strive to give you little to no downtime, so you can get back to enjoying life.