Sagging Jowls
Improve facial contours with natural looking results. Experts in surgical and minimally-invasive treatments which can restore volume to the mid face and chin.
Experts in surgical and minimally-invasive treatments
Restores volume to the mid face and chin
Best Clinic Group UK and Trust Pilot 5 star
Improves facial contours with natural looking results
What's on this page
Medically reviewed by Lorcan Sheppard BSc MBBS FRCA, Chief Medical Officer and the Medical Advisory Committee for The Private Clinic.
Last Reviewed December 15th 2021
Related treatments
A sagging jowl is often the referred to name of the loose skin that hangs along your lower jawline. Sagging jawlines are a sign of ageing and it is natural for sagging to occur in this area. Other factors that can attribute to the appearance of jowls include sun damage, genetics and lifestyle choices such as smoking.
Sagging jowls are when your skin loses its elasticity and the production of collagen is significantly decreased. It can make you lose definition in your face as well as making you look angry or upset on a permanent basis.
The appearance of jowls can be helped by using specialist anti-ageing products, living a healthy lifestyle and protecting your skin from sun damage but we also have a range of effective treatments to help reduce the appearance of sagging jowls.
We are the UK's leading non-invasive cosmetic group and have some of the most experienced nurses and laser practitioners in the country working with us. For over 20 years we have successfully treated thousands of patients. By coming to us for your sagging jowls treatment you can rest assured you are in the best possible hands and that you will get the results you were hoping for.
as seen in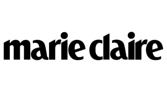 Why Choose The Private Clinic
Expert medical practitioners with years of experience.
State of the art medical facilities, all registered by the CQC (Care Quality Commission).
Our innovative treatment choice means you will be offered the most advanced minimally invasive treatment options.
When it comes to non-surgical treatments we always strive to give you little to no downtime, so you can get back to enjoying life.