Wrinkles
Experts in wrinkle reducing treatments with visible results over time.
Experts in wrinkle reducing treatments
Visible results over time
Variety of treatments available
See our before and after photos
What's on this page
Medically reviewed by Lorcan Sheppard BSc MBBS FRCA, Chief Medical Officer and the Medical Advisory Committee for The Private Clinic.
Last Reviewed March 22nd 2022
Related treatments
Wrinkles are unfortunately the most common sign of ageing; they are the folds or creases on your skin and typically appear on areas of the body that have more exposure to the sun. Movement on our face from laughing to frowning will cause our muscles to contract and create wrinkles. Over time these frequent movements together with environmental impacts such sun exposure and pollution can cause lines and wrinkles to form in a more permanent way.
As we age the elastin and collagen in our skin decreases which is the main cause of wrinkles. There is not much we can do to prevent wrinkles from appearing but the best way to delay their appearance is to protect your skin from the sun and harmful UV rays, keep your skin hydrated by drinking water, avoid smoking and follow a good skincare routine. The Private Clinic however can help bring back the youthful appearance with a number of treatment offerings.
Wrinkles generally come under two categories;
Fine Lines – These are typical of sun damage, dehydration, and muscle movement.
Deep Wrinkles – These are typical of more excessive sun damage and collagen break down
We are the UK's leading non-invasive and minimally invasive cosmetic group of clinics and have some of the most experienced specialists in the industry that can advise on the best treatment for wrinkles. Simply come in for a consultation to discuss your areas of concern. We treat thousands of patients every year and pride ourselves on our knowledge and expertise. All of our Clinics are registered with the Care Quality Commission and The Independent Healthcare Advisory Services.
as seen in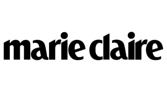 Why Choose The Private Clinic
Expert medical practitioners with years of experience.
State of the art medical facilities, all registered by the CQC (Care Quality Commission).
Our innovative treatment choice means you will be offered the most advanced minimally invasive treatment options.
When it comes to non-surgical treatments we always strive to give you little to no downtime, so you can get back to enjoying life.