Obagi
Designed to help reduce the appearance of premature skin ageing it targets brown spots, hyperpigmentation, rosacea, acne, fine lines and wrinkles.
Targets brown spots, hyperpigmentation, rosacea, acne, fine lines and wrinkles
Designed to help reduce the appearance of premature skin ageing
Consultations with an expert skin specialist
What's on this page
Medically reviewed by Lorcan Sheppard BSc MBBS FRCA, Chief Medical Officer and the Medical Advisory Committee for The Private Clinic.
Last Reviewed July 16th 2020
Related Treatments
Skin concerns such as ageing, skin damage, hyperpigmentation, acne and sun damage can all affect your self-confidence.
Obagi is a global speciality pharmaceutical company founded by leading skin care experts.
At our clinics we are able to offer Obagi products, treatments and systems that are designed to help reduce the appearance of premature skin aging, skin damage, hyperpigmentation, acne, and sun damage.
Obagi skin care products require a medical prescription as they contain 4% hydroquinone.
Our Obagi Blue Peel procedure is great for brightening your skin, clearing acne and tightening lines and wrinkles. Whereas the Obagi Nu-Derm System is ideal for correcting the appearance of pigmentation and rejuvenating your skin as a whole.
There is a range of Obagi products for any age, gender and skin type. Obagi's technologically advanced products work to improve areas of concern on your skin including pigmentation, rosacea, acne and fine lines and wrinkles.
We offer free skin consultations to discuss our Obagi treatments and products and a thorough skin assessment will enable us to tailor a treatment plan specific to your skin type and concerns.
What Obagi products are available?
Obagi Nu-Derm System
Obagi CLENZIderm M.D. System
Obagi-C Rx System
Obagi Blue Radiance Peel
Read more about these treatments below.
as seen in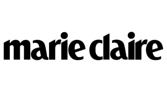 Before & After
Take a look at the Before and After photos to see how we have helped change our patients' lives.
What to Expect
The Private Clinic has been treating patients for over 35 years with thousands of people placing their trust in us each year. We pride ourselves on being able to offer a personalised service. We have a team of friendly nurses and expert surgeons who understand the importance of this decision and will support you throughout your journey with us.
Obagi Nu-Derm System
The Obagi Nu-Derm System is a prescribed skin care system that is specially formulated to correct age spots, rough skin, skin laxity, redness and hyperpigmentation. The products in the nu-derm system are specifically designed to work together.
In the first 6 weeks of using the Obagi Nu-Derm system you may experience flaking, redness and dry skin and any acne may appear to get worse but age spots and dark patches of skin may begin to fade. At this stage your damaged top layer of skin is being removed to make way to a new layer of healthy skin cells.
During the next 6-12 weeks of using the system you will notice on-going improvements to your skin with the reduction of wrinkles, tightening of pores and lightning of pigmentation. The redness and flaking should have subsided at this stage.
After 12-18 weeks your skin should be feeling firmer and smoother and pigmentation should be reduced. At this stage you should start to maintain your new healthy skin using the aftercare advice given to you by your practitioner.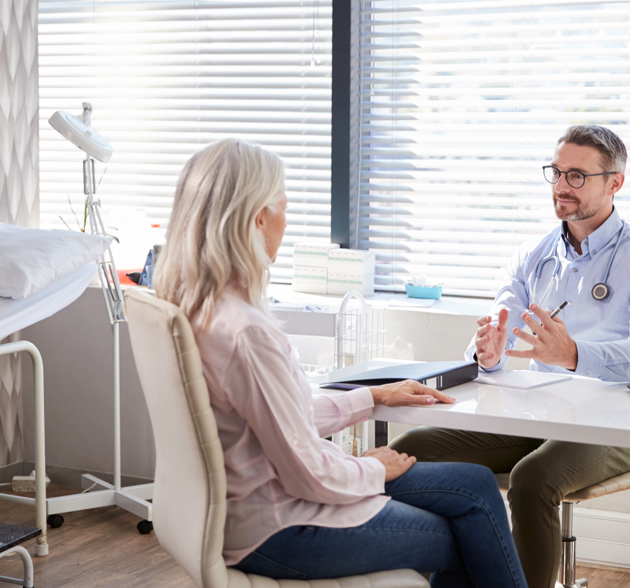 Obagi CLENZIderm M.D. System
The Obagi Clenziderm M.D System is a complete acne treatment that is specifically formulated for normal to oily skin. The Clenziderm system includes includes 3 products for use in the morning and evening to help clear up your acne and prevent future breakouts. The products included are a Daily Care Foaming Cleanser with 2% salicylic acid to wash away impurities leaving skin feeling clean and refreshed. Next in the system is a product called Pore Therapy which also contains salicylic acid which works to unclog and refine pores whilst clearing away any dead skin. The system is then finished off with Therapeutic Lotion containing 5% benzoyl peroxide (BPO), this has been uniquely formulated to deliver medication deep within the pores which is where the acne starts.
You will notice any blemishes starting to clear up within the first 1-4 weeks. During this stage flaking of the skin may occur but this will only be temporary. At 5-8 weeks, acne breakouts should have decreased and the overall complexion of the skin should appear more balanced but some stubborn areas of acne may still be present. At 9-12 weeks you will be coming to the end of your treatment system; the oil production of the skin will have become more regulated and breakouts much less frequent. Pores will appear smaller and blackheads clear.  The skin should be left balanced and hydrated with blemishes healed and faded. At this stage you should start to maintain your new healthy skin using the aftercare advice given to you by your practitioner.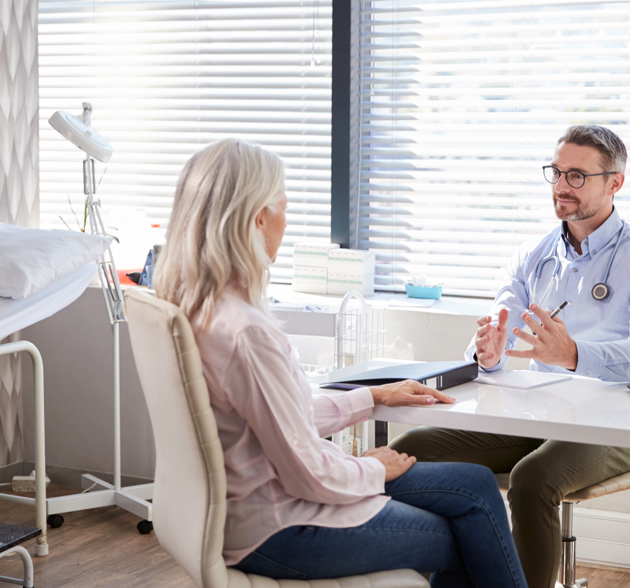 Obagi-C Rx System
The Obagi-C Rx System is specifically formulated for normal to dry skin and contains prescription-strength 4% hydroquinone and vitamin C to reduce the appearance of hyperpigmentation, including dark spots and melasma.  The Obagi-C Rx system contains 5 products; C-Cleansing Gel, C-Clarifying Serum (Normal to Dry Skin), C-Exfoliating Day Lotion, Sun Shield Matte Broad Spectrum SPF 50 and C-Therapy Night Cream which will need to be applied to the skin daily as per the instructions provided to your by your practitioner. With continued use, the Obagi-C Rx System works to minimise fine lines, wrinkles, dark spots and discoloration as well as preventing signs of premature ageing.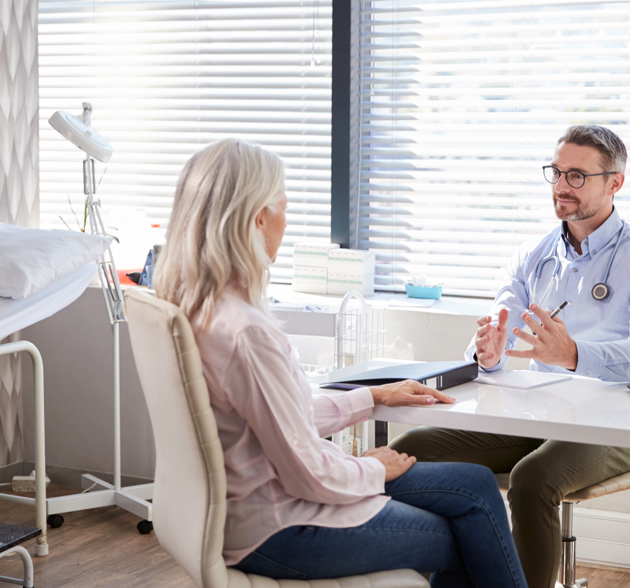 Obagi Blue Radiance Peel
The Obagi Blue Radiance Peel is a gentle chemical peel that has a very low level of salicylic acid. The peel is perfect for those who want to approve the appearance and condition of their skin without the downtime associated with a chemical peel. It is also suitable if you are using the Obagi Nu-derm skin care system. The Obagi Blue Radiance peel is usually performed as a course of 1-3 treatments spaced at least 6 weeks apart.
Your face will initially be cleansed with all make-up being removed. You will then be required to wear eye patches to protect the delicate eye area and the first layer of salicylic acid is applied to the face. You may experience a tingling feeling at this stage but it will subside quickly. A second layer of salicylic acid is then applied and left on your skin for 10 minutes.
Once your 10 minutes are up your skin will be cleansed of all remnants of the acid solution and sun protection would be applied to your face before you leave.
The downtime is minimal for the majority of patients. If you skin is on the sensitive side then you may experience some redness for 24hrs and maybe some flakiness for a day or so but you will be able to use moisturiser and make up to cover if you wish.
The result after the Obagi Blue Radiance Peel is smoother, clearer and more glowing skin.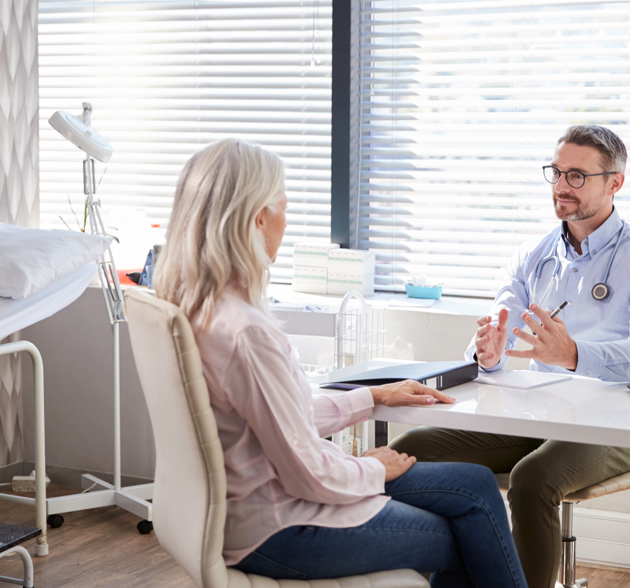 FAQs
How do Obagi System products compare to the products purchased off the shelf in department stores/supermarkets etc?
Obagi System skin care products pharmaceutical products that work at a cellular level to correct skin cell function. They also contain prescription strength ingredients which means they need to be prescribed to you. Products from retail stores are known as Cosmeceutical products. Cosmeceutical products do not correct skin cells and tend to instead only treat the surface of the skin for a short amount of time.
Do I need to use all the products provided to me in the Obagi skin systems?
The products in our systems have been specifically designed to work together to transform your skin. The formulas of all the products work together to balance the pH level of your skin and enable the ingredients to penetrate the layers of your skin leading to effective results. We recommend following the skin care system as detailed.
Where should I apply Obagi products?
Obagi products are designed for use on the face and they should not be applied to the area around the eyes as the skin is thin and delicate. Obagi does have products that are designed for use specifically around the eye area. We also recommend speaking to your practitioner about using Obagi on the neck and chest as the skin in these areas are slightly different and should not be considered the same as your face.
Where should I apply Obagi products?
You can usually see results after 4-6 weeks of using the system but this will depend on your individual skin condition.
Obagi Blue Radiance peels start from £90 per treatment.
Obagi Systems range start from £375 for a 6 week supply.
Individual Obagi products range from £40.
To book a no obligation consultation to discuss your skin concerns and how our range of Obagi products and treatments could help you; click here.
Consultations with our expert skin practitioners are £25 however this cost is redeemable against the price of any skin treatment that you wish to book following your consultation.
What type of result can I expect?
Obagi Blue Radiance Skin Peel will result in smoother, tighter and brighter looking skin that will improve over the next 6 weeks post-treatment.
The Obagi Nu-Derm system aims to reduce pigmentation and speed up the production of new skin cells. The results are softer, hydrated and radiant looking skin which has a reduction in wrinkles and a more even complexion.
Obagi is Available in these Clinics
Why Choose The Private Clinic
Expert medical practitioners with years of experience.
State of the art medical facilities, all registered by the CQC (Care Quality Commission).
Our innovative treatment choice means you will be offered the most advanced minimally invasive treatment options.
When it comes to non-surgical treatments we always strive to give you little to no downtime, so you can get back to enjoying life.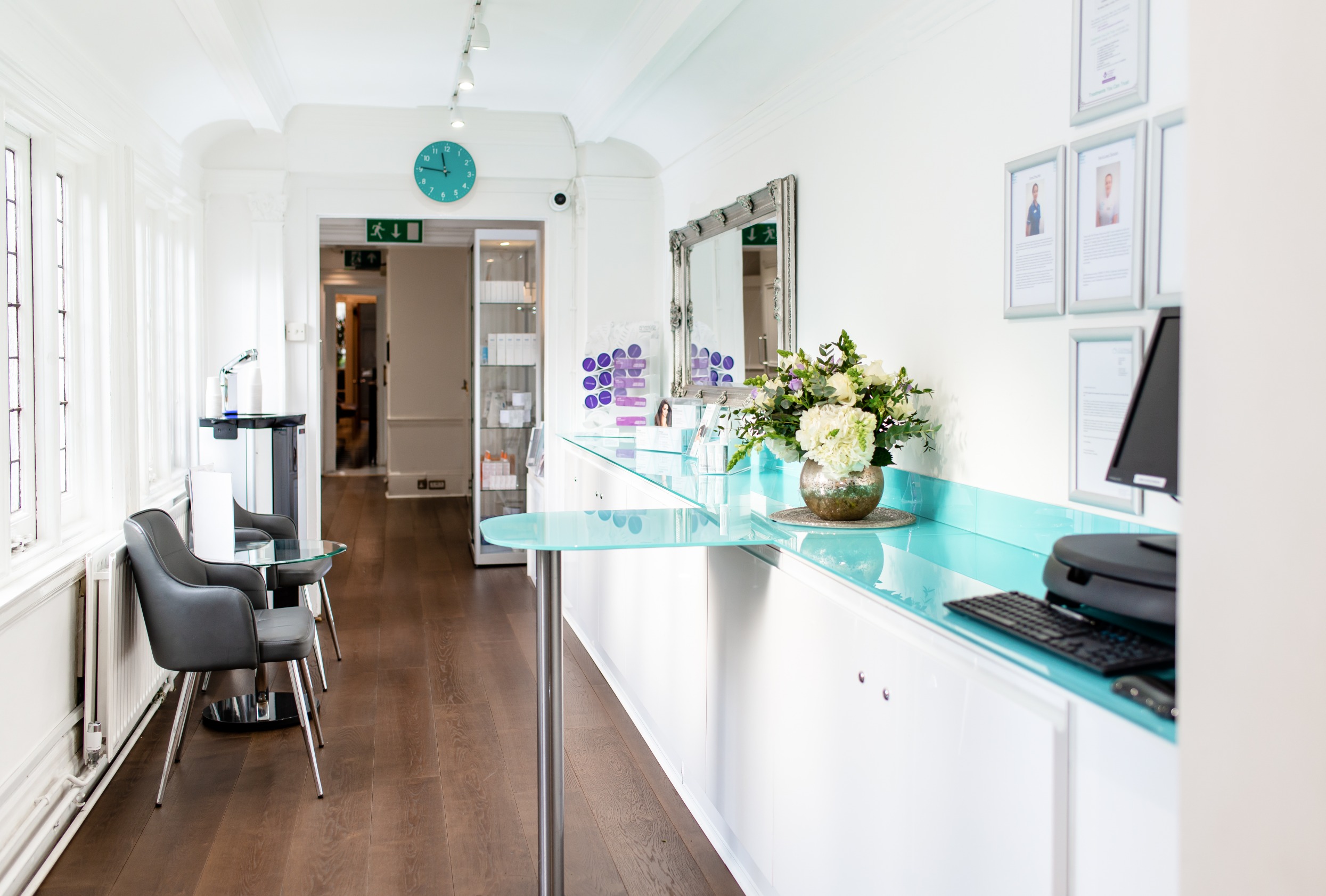 Meet our Medical Experts
We are the UK's leading non-invasive cosmetic group and have some of the most experienced nurses and skin therapists working with us. During your consultation one of our highly experienced practitioners will talk you through the different types of Obagi products, peels and systems available and explain how they could work for your particular skin condition.