Age, Liver, Brown and Sun Spots
We are experts in treating common skin concerns such as brown spots, sun spots, liver spots and general ageing pigmentation.
Comprehensive treatment plan
Consultations with highly experienced skin therapists
Visible results over time
Best treatments for brown spots, sun, liver and age spots
What's on this page
Medically reviewed by Lorcan Sheppard BSc MBBS FRCA, Chief Medical Officer and the Medical Advisory Committee for The Private Clinic.
Last Reviewed July 16th 2020
Related treatments
As we age, small areas of discolouration or hyperpigmentation can appear on the face which can affect our confidence and self-esteem. These are known as age, liver, brown or sun spots and are most common on the face, hands, shoulders and arms.
At The Private Clinic we are able to offer a range of treatments to treat age spots such as IPL Skin Rejuvenation, Obagi and Laser Skin Resurfacing treatments.
Age, Liver, Brown or Sun spots are generally nothing to be concerned about, however usually the cause of them is down to UVA exposure.  UVA sunlight stimulate your pigment cells (melanocytes) and cause them to produce a pigment called melanin which is what causes you to tan, but also causes these areas of pigmentation which unfortunately will not fade like your tan does.
Age spots are most common in people over 40 as by this age, your skin will have had a lot of exposure to UVA rays. It is not uncommon however to see younger patients with age spots who have spent an excessive amount of time in the sun or have used sun beds for example.
The best way to prevent sun spots from appearing is to make sure you are protecting your skin by wearing SPF30 or higher when you're outdoors throughout the year.
We are the UK's leading non-invasive and minimally invasive cosmetic group of clinics and have some of the most experienced specialists in the industry that can advise on the best treatment for age, liver, brown and sun spots.
The next step is to book a consultation to discuss your area of concern. We treat thousands of patients every year and pride ourselves on our knowledge and expertise. All of our Clinics are registered with the Care Quality Commission.
as seen in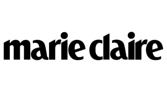 Why Choose The Private Clinic
Expert medical practitioners with years of experience.
State of the art medical facilities, all registered by the CQC (Care Quality Commission).
Our innovative treatment choice means you will be offered the most advanced minimally invasive treatment options.
When it comes to non-surgical treatments we always strive to give you little to no downtime, so you can get back to enjoying life.