Acne Treatments to treat the face and body
We offer a variety of specialist Acne Treatments
Expert medical practitioners with years of experience
What's on this page
Medically reviewed by Lorcan Sheppard BSc MBBS FRCA, Chief Medical Officer for The Private Clinic of Harley Street, London.
Last Reviewed June 15th 2023
Related treatments
Acne Treatments
We all have lots of small glands just below the surface of the skin called sebaceous glands. These glands produce a natural oil called sebum, which helps to keep the skin smooth and supple. When too much sebum is produced it causes a build-up of oil in the hair follicles which creates the ideal environment for a bacterium called propionibacterium acnes to grow.
We understand how much acne can affect your life and especially your self-confidence.
Acne can occur all over the body including the face, neck, back (sometimes referred to as 'bacne') and chest.
Advanced Acne Treatments
The Private Clinic has the solution to clearer skin with a variety of treatments including:
Nlite laser acne treatment
We are the UK's leading non-invasive and minimally invasive cosmetic group of clinics and have some of the most experienced skin specialists in the industry who can advise on the best treatment for acne.
We treat thousands of patients every year and pride ourselves on our knowledge and expertise. All of our Clinics are registered with the Care Quality Commission.
Acne Treatments at a glance
Procedure Time
30 – 60 mins
Downtime
48 – 72 hours
Final Results
2 weeks
No. of Treatments
1 Treatment
Results Last
3 – 6 months
Who is affected by acne?
Acne is most common in teenagers but can appear for the first time in the mid-twenties, during menopause or even later. Propionibacterium acnes causes the skin to appear red and inflamed. It can be very difficult to treat successfully with topical creams and gels or antibiotics and can have devastating effects on confidence and self-esteem.
In severe cases cysts will develop beneath the surface of the skin, and if they rupture this can cause acne scarring.
Our leading UK dermatologists target the root cause of the bacteria, the underlying factor behind problem acne, and create bespoke plans for all skin types.
N-lite Laser Acne Treatment at The Private Clinic
See our N-Lite treatment in action.
Acne Treatment Before & After Photos
Take a look at the Before and After photos to see how we have helped change our patients' lives.
What to Expect
The Private Clinic has been treating patients for over 40 years with thousands of people placing their trust in us each year. We pride ourselves on being able to offer a personalised service. We have a team of friendly nurses and expert surgeons who understand the importance of this decision and will support you throughout your journey with us.
The Procedures
Before your first treatment you will need to have an initial consultation where you can discuss your problem areas with your practitioner, go through your medical history to make sure you are suitable for treatment and also look at your current skin care regime as they may suggest that you switch products to prep your skin ready for treatment.
On the day of procedure your skin will first be cleansed and then dried. Your eyes will then be covered with black out glasses or goggles to protect you from the light of the laser. Once all the areas have been treated with the laser your practitioner will apply appropriate skin care to your face which will include sun protection before running through your aftercare advice.
The N-lite laser treatment can be used to treat acne on the face, neck, back and chest and has been described as the most significant advancement in the treatment of acne in decades.
There are a variety of chemical peels and enzyme treatments available for acne prone skin including; DermaFrost, Blue Peel Radiance, Oxygen Rx treatment and if you have darker skin then a MandeliClear Peel may be suggested.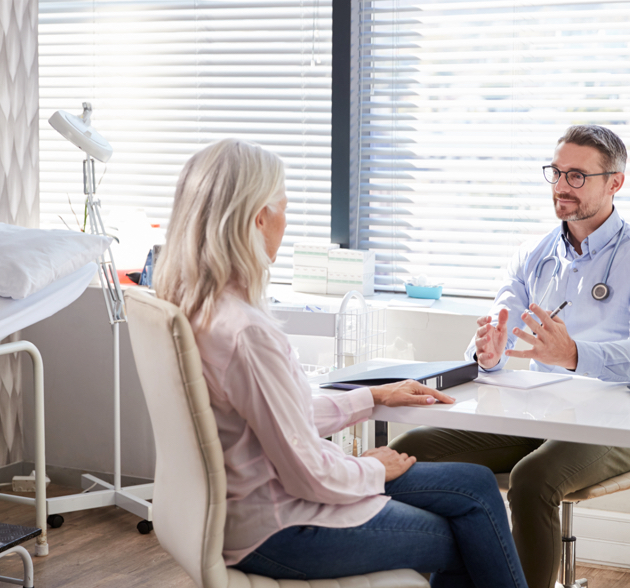 Aftercare
For N-Lite the bacteria in the skin is targeted and destroyed, clearing the acne and leaving you with smooth, fresh, healthy looking skin. N-Lite also has a collagen replenishment application which helps reduce the risk of acne scars. The results seen by patients after N-Lite treatment have been so impressive we have even featured on UK TV programmes This Morning and Embarrassing Illnesses.
For acne skin peels you should notice results after your first peel but in some cases your acne may appear worse straight after treatment before it gets better which is very common. A course of treatment is always recommended for the best results and a regular treatment plan put in place to ensure you get the best results.
The best thing is to book a consultation to discuss what options are best for your skin type.
There is no downtime associated with N-Lite laser treatment but you may experience redness and warmth to the skin after treatment which will calm down after a few hours. See our patient stories for more information.
Some peels can cause redness after treatment but this will calm down after a few hours. Depending on the strength of the peel you may notice some peeling or dryness in the following days after the treatment.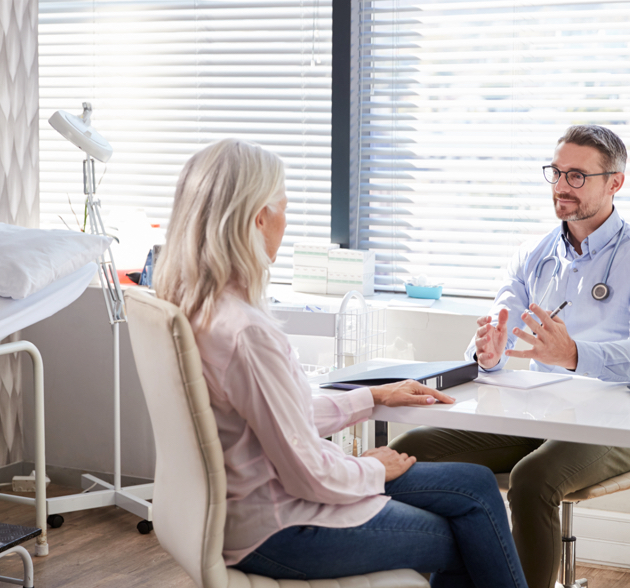 FAQs
Am I suitable for acne treatment?
The majority of patients who are experiencing acne are suitable for at least one of our acne treatments.
We are unfortunately unable to treat patients under the age of 18 for any cosmetic skin treatments in clinic including acne treatment.
Suitability for acne treatment at The Private Clinic will be assessed at your consultation.
Do you offer combined acne treatments?
Combined treatment is a common way to deal with acne and will often be recommended by our specialist skin practitioners.
Acne can be treated in different ways with some treatments working to unblock your pores with others working to decrease oil production and bacteria in the skin.
How much does Acne treatment cost?
Now that you are on the road to clear skin, checkout our competitive prices and start your journey today.
N-Lite Acne treatment prices start from £250 for single treatments and £700 for a course of 3 treatments.
Chemical Peel and Enzyme Treatment prices start from £75. However price may vary depending on the number of treatments needed.
See our before and after photos.
To book a no obligation consultation to discuss your skin concerns click here.
Consultations with our expert skin practitioners are £25 however this cost is redeemable against the price of any skin treatment that you wish to book following your consultation.
A consultation with a dermatologist is £200. Dermatology consultations are only available at our London Harley Street clinic.
How soon will I see the results?
You should start seeing visible improvements after your second N-Lite session with continued improvement over the following three months.
Results after a chemical peel can take two to three weeks but the best results are not seen until you are near the end of a course of treatment. It is worth noting that sometimes after acne treatment your skin may get worse before it gets better.
However patients undergoing acne treatment need to be prepared for the long term management of their acne. The nature of the problem means that things will change according to hormones, stressful events etc. This is something that we cannot control. However our range of treatments can control the outbreaks and keep them to a minimum therefore preventing the long term after effects such as pitted scarring and pigmentation.
Is there an acne treatment clinic near me?
The Private Clinic has clinics nationwide so we are sure to have an acne clinic located near to you however treatment offerings may vary between clinics.
Our clinics:
Acne treatment London
London – 98 Harley street, W1G7HZ
Acne treatment Manchester
Manchester – 25 St John Street, M3 4DT
Acne treatment Birmingham
Birmingham – 88 Hagley Road, B16 8LU – West Midlands
Acne treatment Leeds
Leeds – 45 Park Square North, LS1 2NP – Yorkshire
Acne treatment Buckinghamshire, Berkshire, Hertfordshire, Middlesex and Surrey
Buckinghamshire –  84 Rogers Lane, Stoke Poges, Slough, SL2 4LF – South East England
Acne treatment Northampton
Northampton – 82 Billing Road, NN1 5DF – East Midlands
To find out more about booking a consultation at a clinic near you, contact us here.
Is adult acne common?
Acne outbreaks are common for both males and females between 20-40 years old but it is also not unusual to have patients outside this age range too, especially during hormonal changes caused during menopause. It is a myth that only teenagers suffer from acne and unfortunately some people are just more prone to acne outbreaks than others.
Can all types of acne be treated?
In the majority of cases we will be able to find a treatment that is suitable for the type of acne that you are suffering with. Sometimes you may need to make lifestyle changes to help clear up acne too if we find anything additional to be direct cause. This will all be discussed within your consultation.
Can you treat all skin types?
Here at The Private Clinic we have treatments to suit all skin types.
What does the treatment involve?
N-Lite
The SmartPulse™ laser light is directed at the affected area, targeting the bacteria and stimulating the natural repair mechanism of the skin. By destroying the bacteria, this laser treatment quickly clears the acne – sometimes in just a few sessions. Because the N-Lite laser targets the cause of the acne and not just the symptoms it reduces the risk of new acne developing and also reduces the risk of acne scarring. N-Lite is one of the most effective laser acne treatments available today.
Chemical Peel
Your skin will be cleansed before the chemical peel or enzyme solution is applied to your skin. Different peel types will have different treatment times. Once the time is up a neutraliser will be applied to your face to stop the chemical peel from working before it is removed from the skin. You will then have SPF applied to your face before your leave.
Does the treatment hurt?
No, N-Lite is a pain-free treatment, though you may feel a slight tingling sensation as the laser light is absorbed by the skin.
Chemical Peels are not painful but you again, may feel a tingling or warmth as they are applied to your skin.
How long does the treatment take?
Each N-Lite session lasts 30 minutes.
Chemical Peel treatments take less than half an hour.
Why You Should Choose The Private Clinic
We are the UK's leading non-invasive cosmetic group and have some of the most experienced Consultant Dermatologists and skin experts working with us.
Our treatment packages have delivered significant results time and time again, and we're proud of the difference we can make in people's lives.
There are no hidden costs
We afford all our patients the right care well before, during and long after every procedure
Our nurses, technical assistants and therapists are all very experienced and well trained
Our aftercare promise – you can call, email and visit us to discuss how we tailor-make each procedure and offer ethical and professional aftercare for every patient
We are contactable 24/7, 365 days a year for patients
We are competitively priced for the expertise and professionalism we provide to every patient
How long will the results last?
Most clients will enjoy clear, healthy skin for up to 10 months after N-lite treatment. After this you may need to come back to us for maintenance treatments to make sure your skin stays free of bacteria
The results from a chemical skin peel or enzyme treatment will be long lasting if you continue to have regular courses of treatments every few months. The best results are seen when the recommended cosmeceutical products are applied following your treatment too.
Are the treatments safe?
N-lite acne treatment is painless and totally safe as long as it is carried out by skilled and experienced practitioners.
Adverse reactions following a chemical skin peel or enzyme treatment are rare. Chemical peel treatments are only performed by trained and experienced practitioners and all potential side effects will be discussed during your consultation.
acne treatments are Available in these Clinics
Patient Stories
Outstanding care, patient satisfaction and results mean everything to The Private Clinic Team
Our reputation for excellent care is second to none. See what some of our patients have had to say about our acne treatments.
Why Choose The Private Clinic
Expert medical practitioners with years of experience.
State of the art medical facilities, all registered by the CQC (Care Quality Commission).
Our innovative treatment choice means you will be offered the most advanced minimally invasive treatment options.
When it comes to non-surgical treatments we always strive to give you little to no downtime, so you can get back to enjoying life.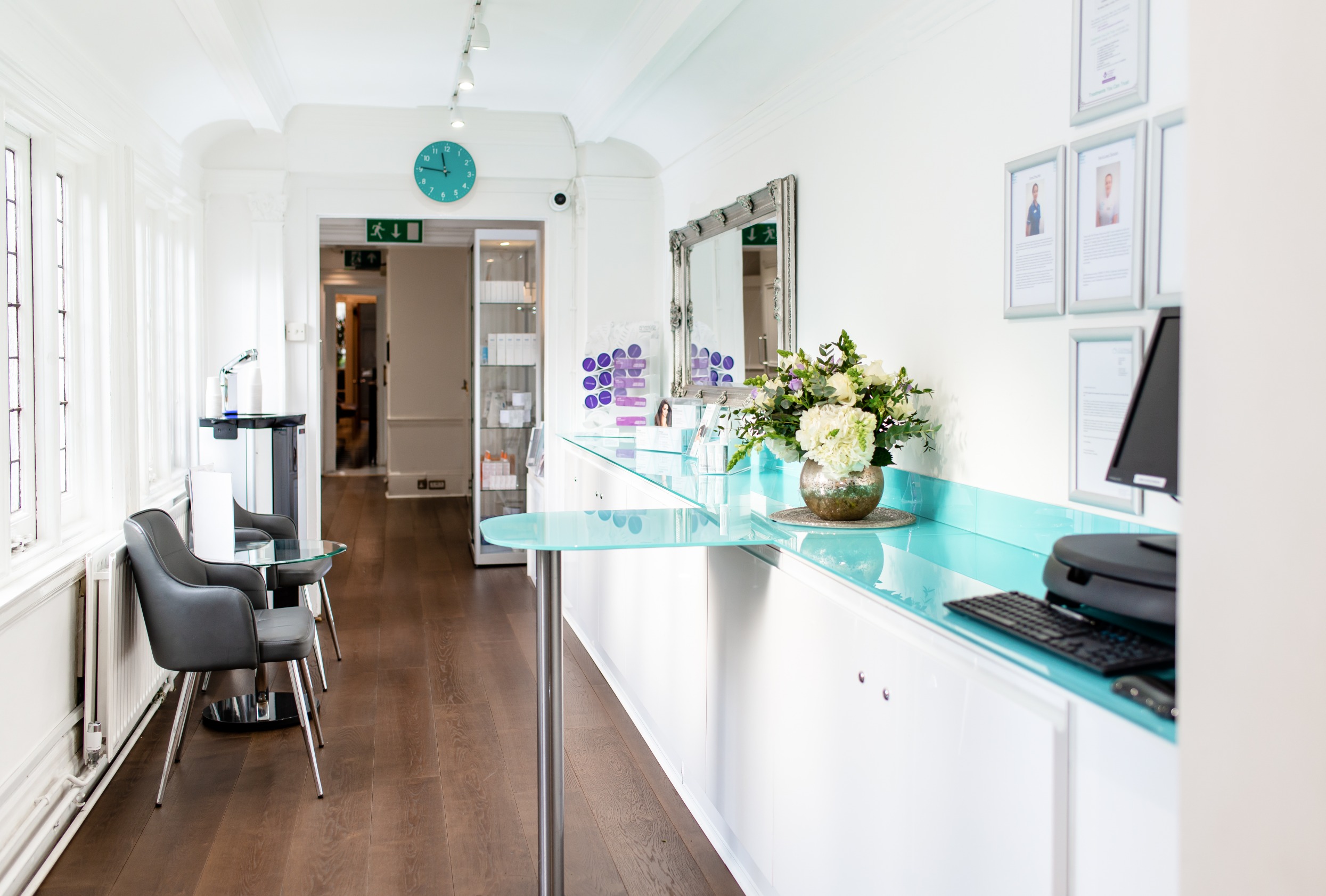 Meet our Medical Experts
We are one of the UK's leading non-invasive cosmetic groups and have some of the most sought-after medical specialists working with us.