Lip Fillers performed by fully-trained medical professionals
Natural looking filler results
Add more volume into the lips and improve lip definition
What's on this page
Medically reviewed by Lorcan Sheppard BSc MBBS FRCA, Chief Medical Officer for The Private Clinic of Harley Street, London.
Last Reviewed June 15th 2023
Related Treatments
Lip Fillers
Dermal lip filler treatment or lip augmentation can add extra lip volume, plumpness and definition to the lips enhancing the shape of the mouth.
Thin lips due to genetics or age due to loss of collagen can be enhanced
Smokers lines above the lips can be reduced or softened
A voluminous pout can be achieved with a dermal lip treatment
A natural lip line can be achieved so less lip pencil is needed
At The Private Clinic our specialist medical team will advise you on the best lip filler options for what you are hoping to achieve. We've treated thousands of patients and have many years of experience.
Our Dermal lip filler treatment is available at our expert skin clinics located in London Harley Street, Birmingham, Buckinghamshire, Leeds, Manchester and Northampton
Treatment is only performed by highly qualified and trained doctors, nurses or surgeons here at The Private Clinic to ensure that you only receive the best lip filler results.
What are the benefits of Dermal Lip Filler
We can add more volume into the lips and increase the fullness of thin lips
We can improve lip definition
Can create a more defined smile
We can create a more defined smile
We can help you achieve a more youthful, rejuvenated appearance
Fills fine lines (smokers lines / lipstick lines) around the mouth
We also offer Lip Lift procedures. This ideal for those who are looking to add definition and height to lip. The surgical procedure reduces the area between the nose and top lip. Find out more here.
Lip Fillers at a glance
Procedure Time
30 mins
Downtime
24 – 48 hours
Final Results
2 weeks
No. of Treatments
Patient dependant
Results last
4 – 13 months
Lip Filler Before & After
Take a look at our Before and After photos to see our dermal lip filler results.
What to Expect
The Private Clinic has been treating patients for over 40 years with thousands of people placing their trust in us each year. We pride ourselves on being able to offer a personalised service. We have a team of friendly nurses and expert surgeons who understand the importance of this decision and will support you throughout your journey with us.
Lip Filler Consultation
Our medical practitioner will discuss what type of lip shape you want and what lip shape can be achieved.
Dermal lip filler treatment involves injecting into your lips or surrounding borders a solution that contains Hyaluronic Acid. This helps to define the natural lip shape and restore volume and fullness.
The amount of filler used will depend on the look that you want to achieve. We pride ourselves on providing patients will natural looking filler results.
At The Private Clinic we only use the highest quality brand of temporary fillers Including Teoxane® and Juvederm® from reputable manufacturers such as Galderma and Allergan who are known for their superior standards. To speak to our medical experts about lip filler click here.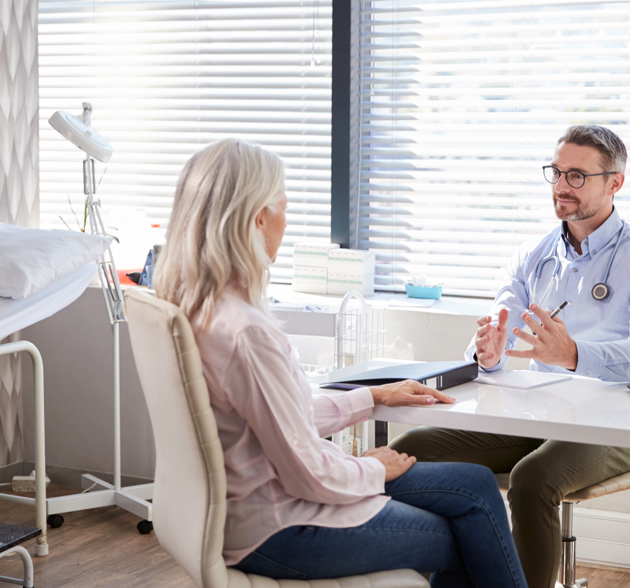 Lip Filler Treatment
If you choose to have numbing cream applied before your lip filler treatment this will be applied ahead of your procedure. Once ready, hyaluronic acid-based dermal fillers which are a smooth gel will then be injected into the treatment area by our fully-trained medical professionals.
There are different treatment options for dermal lip filler which include;
Upper lip
Lower lip
Vermillion border/lip line filler
Oral commissures/lip corners
Vertical lines/smokers lines
Philtral columns
Cupids bow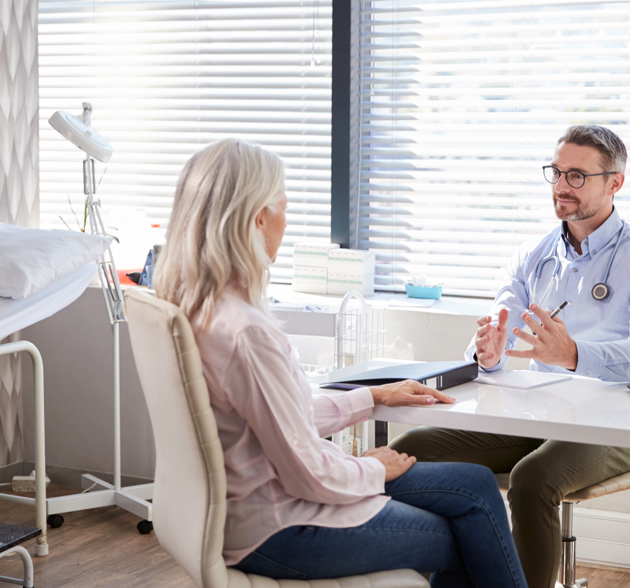 After your Lip Filler Treatment
The results from dermal lip filler are instant however swelling and redness are very common after treatment but these will usually subside within a week.
There is not much downtime associated with dermal lip filler. You may have swelling or bruising post-treatment but many patients return to work after treatment.
We advise that you avoid strenuous exercise for 4-6 hours, avoid touching your face for 6 hours including applying make-up, minimise your sun exposure and protect yourself with SPF.
The best option is to book a consultation at one of our clinics local to you.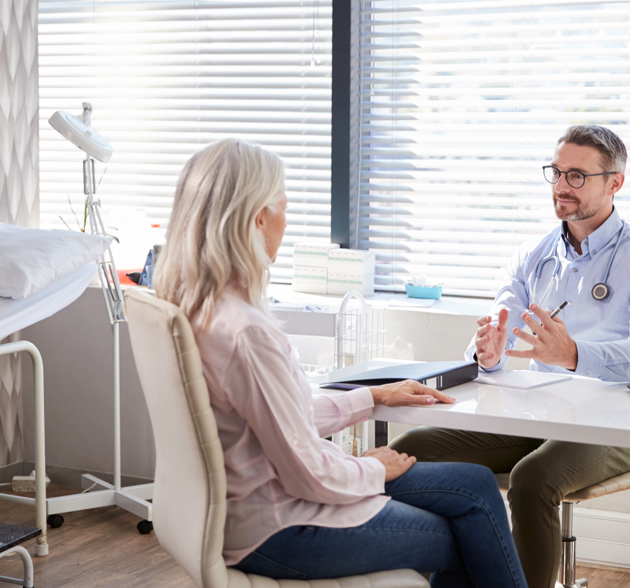 FAQs
What does lip filler do?
Lip filler is a dermal filler treatment for the lips. It can add volume to the lips, correct any unevenness in the lips, smooth out fine lines around the mouth and define the lip shape and border. Lip filler at The Private Clinic are only performed by our fully-trained medical professionals and we only use the highest quality brand of temporary fillers meaning you are in the safe hands to achieve the best results.
Click here to book a consultation to find out more.
What are lip fillers made of?
Dermal lip fillers are made out of a substance that naturally occurs in the skin called Hyaluronic Acid (HA). HA is found in many beauty products and creams as it is an effective way to boost volume and hydrate the skin. Here at The Private Clinic we only use the highest quality brand of temporary fillers and do not use permanent lip fillers at any of our clinics.
To find out more about dermal lip fillers click here to make a consultation.
What happens during lip filler treatment?
Before your treatment you will usually have a topical anaesthetic applied to the lip area prior to your procedure taking place. Once numb, you will have dermal filler injected at precise locations into your lips and skin. The doctor, nurse or surgeon will then massage the area to help smooth the filler. At the end of the procedure you will be given a mirror so you can see the results after treatment.
You will then be given post-treatment instructions to follow. Results from dermal lip filler are immediate and can last from 6-12 months.
Does lip filler treatment hurt?
The majority of dermal fillers include added in anaesthetic which can make the treatment relatively pain free. In most cases we apply topical anaesthetic to the area prior to treatment to make it more comfortable. Discomfort levels will depend on your own pain tolerance, your practitioner's technique and the areas being treated.
At The Private Clinic your comfort is our priority so we will do everything possible to make your lip filler treatment as pain free as possible. If you are concerned we do recommend coming in to see us for a consultation to discuss lip filler in more detail.
What type of filler is used for lip filler?
At The Private Clinic we only use fillers made from hyaluronic acid which will then be biodegraded naturally and safely over a period of time. We have a very high level of satisfaction for using this type of filler for lip enhancement.
For lip enhancement, we most commonly used Teoxane® or Juvederm® fillers.
Teoxane RHA3® is an ideal filler for giving fuller and more pronounced volume to the lips. It performs best in the most dynamic areas of the face such as the lips without looking stiff or unnatural.Teoxane's RHA® range of dermal fillers have won multiple awards for their unique properties
Juvederm® Volbella is very effective at providing an all round treatment for the lips. It can restore volume in a natural looking way as well addressing any perioral / smoker lines around the mouth. Its smooth, gel-like consistency is ideal for creating a natural feel and look of the lips.
Juvederm® Smile is another great filler that is specifically designed for use in the lips to create smooth and natural results.
Our expert medical professionals will be able to discuss what type of dermal filler is best for you.
To speak to a medical expert about lip filler click here.
How long does lip filler last?
The results of dermal lip filler can last between 4 and 13 months depending on the type of filler used. The effects of filler will fade gradually over time and your doctor, nurse or surgeon will be able to give you an idea of when to visit again for additional treatment to help maintain your results. If you decide not to continue with lip filler injections then the gel will naturally be absorbed by your body.
When can I wear make-up after lip filler?
We recommend waiting at least 6 hours but ideally 24 hours before applying make-up directly to the lips such as lipstick or lip gloss. This allows the injection sites to heal and reduces the risk of you unintentionally moving the filler within the lips before it has had a chance to settle.
Can you drink alcohol after lip filler?
We recommend that you avoid drinking alcohol 24 hours prior to having dermal filler treatment as this will reduce your risk of bruising, swelling or bleeding. After treatment you should not drink alcohol for at least 24 hours as this will then reduce the risk of inflammation.
What happens if I stop having lip filler?
If you stop having dermal lip filler treatment your lips will gradually return to their natural shape. To maintain the results of lip filler you will need to return for additional treatment. You will be advised in your consultation when to come back for treatment.
How can I stop bruising after lip filler?
Bruising and swelling after lip filler can be unpredictable abut there are a couple of things you can do to help lessen your risk of bruising after treatment which include;
Not taking aspirin, exedrin, ibuprofen, aleve or advil for 1 week before treatment and 2 days after treatment.
Not St Johns Wort, Fish Oil/Omega 3, Flaxseed Oil, Vitamin E for 2 weeks prior to treatment.
Avoiding alcohol at least 24 hours before and after your treatment.
Avoiding strenuous exercise for 24 hours after treatment.
Avoid intense heat such as steam rooms, saunas and freezing temperatures.
Taking arnica tablets in the weeks leading up to your treatment.
A full list of pre and post care instructions will be provided to you at your consultation.
Are lip fillers safe?
At The Private Clinic, our team of our fully-trained medical professionals have been providing lip filler treatments for many years. Our doctors, surgeons and nurses providing dermal filler treatment are all fully qualified and very experienced with dermal filler treatments. "Lip filler treatment is a cosmetic treatment and there is always a chance that something could go wrong but when performed by experienced and qualified medical professionals any risks are greatly reduced and it is a very safe procedure. Legislation in the UK for dermal filler treatment is almost non-existent meaning it is possible for anyone to offer the treatment. If you choose to have dermal lip filler with a non-medical practitioner then you are putting yourself at great risk if anything unexpected was to happen. All injectable aesthetic procedures at The Private Clinic are performed in clinical settings with aseptic techniques.
If you have any other questions regarding the safety of lip filler please contact us, The Private Clinic are happy to answer any questions and discuss any concerns that you may have.
Why should I have lip filler at The Private Clinic?
Experienced Medical Professionals.
Dermal filler treatment at The Private Clinic is only performed by highly experienced and trained doctors, nurses and surgeons.
Service & Care.
The Private Clinic prides itself on being able to offer a premium service to all patients. Our experienced team will ensure that you are well informed about the treatment, comfortable and offered a professional service at all times.
Locations.
The Private Clinic have a range of clinics located across the UK including; London Harley Street, Birmingham, Bristol, Buckinghamshire, Leeds, Manchester and Northampton. Our clinics are clean, professional and easily commutable both by car and public transport.
Patient Satisfaction.
We have one of the highest patients' satisfaction rates with a Trustpilot 9.4, 5 star rating and 93% of patients would recommend us to their friends and family. We are a multi award winning provider voted the Aesthetic award for Best UK Clinic Group 2017 and MyFaceMyBody Best Cosmetic Surgery Practice 2018.
High Quality Treatment.
We only use the highest quality of approved products that have been FDA approved and produced by worldwide, renowned manufacturers.
All of our clinics are Care Quality Commission (CQC) registered and Treatments you can trust, approved. You can rest assured that all of our treatments are carried out to the highest standards.
Which parts of the lip can be enhanced with dermal filler?
Dermal Lip Filler treatment can target a number of areas within the lip depending on what you wish to achieve from the treatment.
Vermillion Border – Great to improving definition.
Upper and/or Lower Lip – For increasing volume.
Cupids Bow – To help define and contour the natural lip shape.
Corners of the mouth – To help upturn the shape of a downturned lip.
Fine Lines – Lines around the mouth can be filled.
To find out more about dermal lip filler treatment click here to book a consultation.
Can lip filler look natural?
At The Private Clinic our team of experienced medical professionals are very qualified at producing very natural results by keeping to the rules of natural lip aesthetics. Swelling immediately after lip filler procedure can leave your lips looking a little more emphasised than normal but this should settle after a couple of days.
To find out more about natural looking lip filler treatments click here to book a consultation.
Am I suitable for lip filler?
The majority of patients are suitable for lip filler injections. As the solution is made up of hylaruonic acid which is found in our bodies naturally, there is not a risk of allergic reaction to treatment.
Patients who are not suitable for treatment include;
Pregnant or breast feeding women
Patients taking certain medications such as those to reduce or inhibit metabolism (Cimetidine/Beta-Blockers)
Patients on an active course of antibiotic treatment
Patients with active skin infections such as cold sores
To find out if you are suitable for lip filler treatment click here to book a consultation.
How much do lip fillers cost UK?
Prices for Dermal Lip Filler start from around £275 but this will depend on the type of filler used and the amount that is required (i.e. 0.5ml, 1ml or more). To get a more accurate quote for lip filler it is best to come in to meet with our experienced medical experts who will be able to discuss your options and how best to achieve the look you want to achieve.
Consultations with our expert doctors or nurses are £50 however this cost can be redeemable against the price of treatment should you wish to book following your consultation.
Our prices are competitive and we only use experienced and qualified medical professionals at The Private Clinic to administer our dermal fillers. We believe our patients deserve the utmost safety in our care and we are committed to offering reliable, effective results.
Is there a lip filler clinic near me?
The Private Clinic has clinics nationwide so we are sure to have a clinic located near to you.
Lip filler London
London – 98 Harley street, W1G7HZ
Lip filler Manchester
Manchester – 25 St John Street, M3 4DT
Lip filler Birmingham
Birmingham – 88 Hagley Road, B16 8LU – West Midlands
Lip filler Leeds
Leeds – 45 Park Square North, LS1 2NP – Yorkshire
Lip filler Buckinghamshire, Berkshire, Hertfordshire, Middlesex and Surrey
Buckinghamshire –  84 Rogers Lane, Stoke Poges, Slough, SL2 4LF – South East England
Lip filler Northampton
Northampton – 82 Billing Road, NN1 5DF – East Midlands
To find out more about booking a consultation at a clinic near you, contact us here.
Lip Fillers are Available in these Clinics
Why Choose The Private Clinic
Expert medical practitioners with years of experience.
State of the art medical facilities, all registered by the CQC (Care Quality Commission).
Our innovative treatment choice means you will be offered the most advanced minimally invasive treatment options.
When it comes to non-surgical treatments we always strive to give you little to no downtime, so you can get back to enjoying life.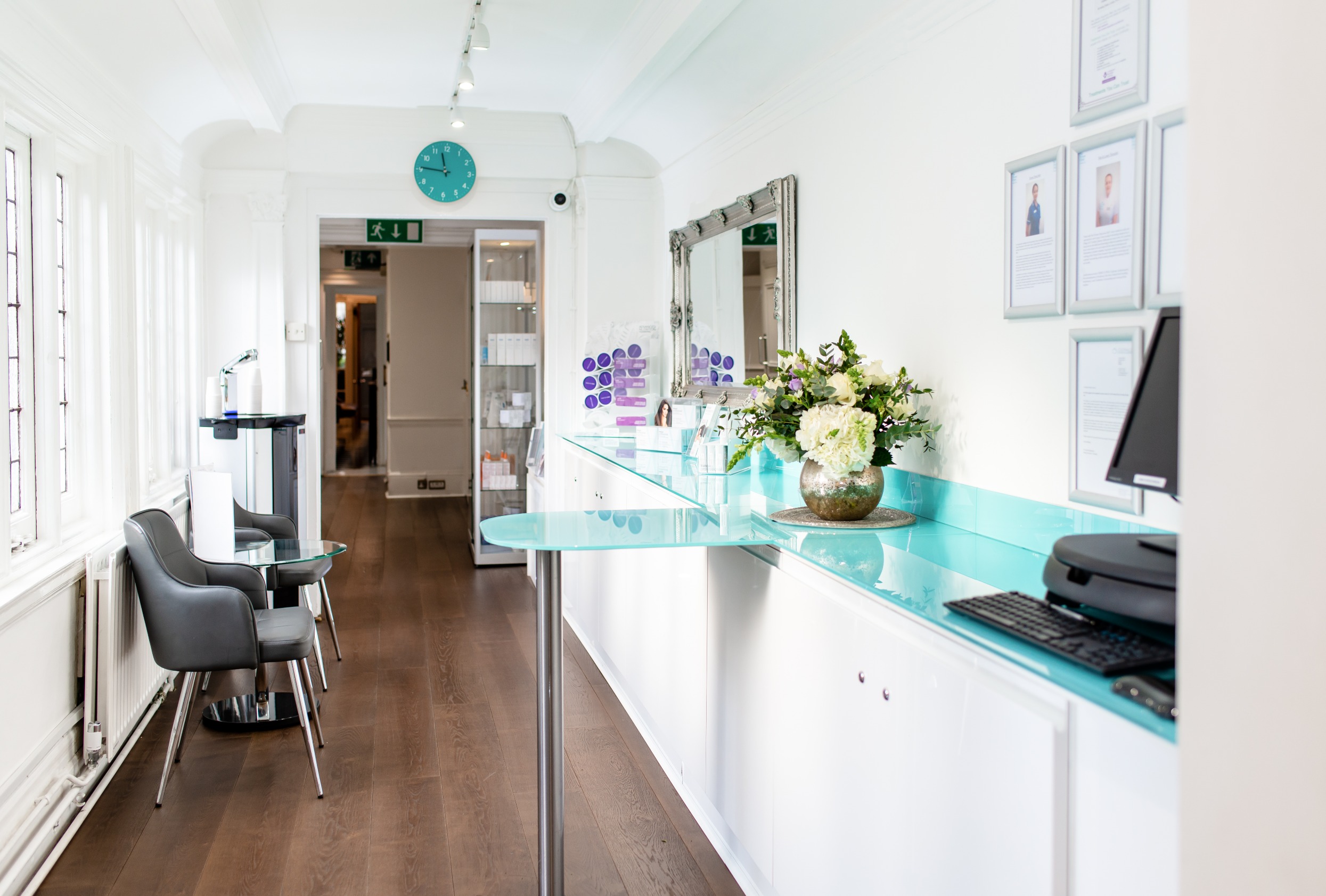 Meet our Medical Experts
Lip filler enhancement should only be performed by an experienced specialist. At The Private Clinic you will only be treated by registered and experienced nurse, doctor or surgeons who have undergone extensive training. We only offer tried and tested, fully approved medical products produced by worldwide, renowned manufacturers, such as Allergan.