Brow and Forehead Lines
Expert doctors and nurse injectors using only the best quality product with a reputable brand name to reduce the appearance of lines and wrinkles
Expert doctors and nurse injectors
Reduces the appearance of lines and wrinkles
Best quality product with a reputable brand name
Free consultation to discuss your needs
What's on this page
Medically reviewed by Lorcan Sheppard BSc MBBS FRCA, Chief Medical Officer and the Medical Advisory Committee for The Private Clinic.
Last Reviewed July 16th 2020
Related treatments
Here at The Private Clinic we offer many treatments to help reduce the appearance of brow and forehead lines including anti-wrinkle injections, regenlite, derma pen, laser skin resurfacing, chemical skin peels and a brow lift.
When you move your face; squinting, raising your eyebrows, frowning and concentrating your forehead muscles will contract but after years of your muscles contracting lines and wrinkles will start to form.
The main cause of forehead lines is a reduction of elastin and collagen being produced in the skin. The production of these proteins slows down as we age which affects the skins elasticity. Other contributing factors to brow and forehead lines include excessive sun exposure, smoking and pollution.
The best way to prevent brow and forehead lines is to protect your skin all year round from UV rays by using a SPF cream. Other things you can do to help prevent lines are to minimise your stress, stop smoking, keep hydrated and following a good skincare routine.
We are the UK's leading non-invasive and minimally invasive cosmetic group of clinics and have some of the most experienced specialists in the industry that can advise on the best treatment for brow and forehead lines. The next step is to book a consultation to discuss your area of concern. We treat thousands of patients every year and pride ourselves on our knowledge and expertise. All of our Clinics are registered with the Care Quality Commission and The Independent Healthcare Advisory Services.
as seen in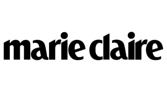 Why Choose The Private Clinic
Expert medical practitioners with years of experience.
State of the art medical facilities, all registered by the CQC (Care Quality Commission).
Our innovative treatment choice means you will be offered the most advanced minimally invasive treatment options.
When it comes to non-surgical treatments we always strive to give you little to no downtime, so you can get back to enjoying life.