A rhinoplasty or nose job is a surgical procedure to reshape and improve the size and form of the nose. It can be undergone for cosmetic and or medical issues.
The nose is a main feature of the face that affects the overall symmetry and balance of one appearance. A rhinoplasty can help improve the symmetry and bring harmony to the face and can help enhance other features of the face. If you are considering a rhinoplasty or nose job here are some important facts you should know before undergoing this procedure.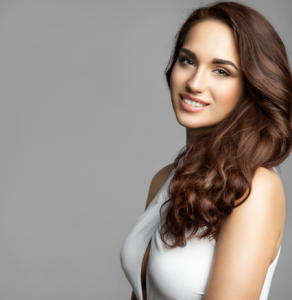 Before and after pictures.
After your consultation with your plastic surgeon, you can ask if you can see before and after pictures of previous patients in order to see what type of outcome you can expect. Are the results natural? Are the results similar to the outcome you are hoping to achieve?
Ask Questions.
When it comes to any surgical procedure or cosmetic treatment it is important to ask about any concerns you may have so you are fully aware of what the surgery requires the results and risks involved. You can ask about the different rhinoplasty options available (standard rhinoplasty, preservation rhinoplasty, Septo-rhinoplasty or rhino-tip) and how to achieve your desired goals.
At The Private Clinic, our surgeons have years of experience in plastic surgery and will be able to answer in detail any questions you may have and recommend the best type of rhinoplasty procedure for you.
Have realistic expectations.
It is important that you discuss with your surgeon the goals and desired results you would like to achieve with the surgery. Your surgeon will then be able to assess what is possible given your unique case and provide realistic expectations on what can actually be accomplished. It is important that you do not have unrealistic expectations such as achieving other person's nose or aim for perfection as every individual is different and has different features.
Time Off.
Rhinoplasty is a procedure which requires some downtime. At The Private Clinic, we recommend taking 10-14 days off work to fully recover, if you are undergoing preservation rhinoplasty the downtime will be reduced to 1 week as this procedure less invasive (less swelling and bruising) than a traditional rhinoplasty. During your time off you will be required to take pain killers and any prescribed medication to help with pain and the healing process. Patients are also advised to rest and sleep with their head slightly elevated.
After your rhinoplasty procedure, a cast or splint will be placed over your nose for support while healing. The splint will be removed 7 – 10 days after your procedure, for preservation rhinoplasty the cast will be removed after 1 week.  Once the cast is removed you will be able to return to your day to day activities, however, at this stage patients are still a little swollen and bruised as it takes a few weeks for the nose to settle.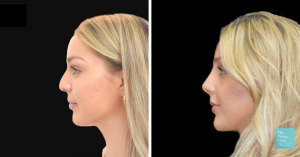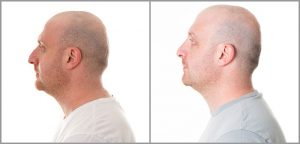 The Final Results.
After a rhinoplasty, it typically takes up to a year for patients to see the final results.
Most of the swelling will go down within the first 4-6 weeks but it will progressively continue to reduce as the months go by, so the final results will be after 12-15 months. For males or patients with thick skin or ethnic noses, the swelling might take longer to go down. With regards to the tip of the nose, patients can expect it to be slightly more swollen than the rest of the nose and might experience some numbness for the initial 6 months which is completely normal.
Will People Notice I have had a Rhinoplasty?
A good rhinoplasty should complement your facial structure and enhance your natural facial features. An ideal nose job will involve minor alterations to achieve a result that will complement and balance the rest of the face. At The Private Clinic, we work with excellent plastic and reconstructive surgeons with years of experience providing natural-looking rhinoplasty results.
Are there any alternatives to surgical rhinoplasty?
For patients with slight bumps in the bridge of the nose, have a crooked line of the nose or want narrow bridges and smaller nose tips non-surgical rhinoplasty is a good alternative. However, non-surgical rhinoplasty is not a permanent solution as the results will last for approximately 6-18 months depending on the patient.
Can I exercise after a rhinoplasty?
After a rhinoplasty, it is very important that you do not exercise for at least 3-4 weeks after the procedure as the effort and increased heart rate (above 100) can lead to bleeding, swelling and bruising. It is also advised to avoid any contact sports and activities that could involve any risks of getting hit for a minimum of 6 weeks.
Wearing glasses after a rhinoplasty.
Patients who wear glasses should take into consideration the fact that wearing glasses is not recommended whilst the nose is healing as it could potentially alter the results. It can take up to 6 weeks before patients can wear glasses again.
Will I have scars after a rhinoplasty procedure?
Most patients are pleasantly surprised at how little the scarring is after a rhinoplasty procedure. The procedure itself can be a little invasive but due to the small area and the natural shape of the nose, only small incisions are required to access the nose.
The majority of rhinoplasty incisions are made inside the nose however depending on the technique used the incisions may vary slightly.
Open rhinoplasty involves incisions being made at the base of the columella which is the soft fleshy tissue separating the two nostrils. The scar left is very minimal and usually only visible to anyone looking at your nose from below.
A closed rhinoplasty has incisions made within the nostrils. This means that there will be no visible scarring.
Preservation rhinoplasty the procedure is completely done from the inside so there are no visible scars.
You will be told what technique your surgeon is going to use prior to your procedure and scar placement will also be discussed during your consultation so you can make a fully informed decision before going ahead with rhinoplasty surgery.
Why Choose The Private Clinic for Rhinoplasty surgery?
If you are interested in having a rhinoplasty and would like to book a nose job consultation, call us on 0333 920 2471 or use our online rhinoplasty contact form.