Best Rhinoplasty Surgeon UK for 2021
RHINOPLASTY NOSE JOB
Home » Best Rhinoplasty Surgeon UK for 2021
A rhinoplasty or nose job is a cosmetic surgery procedure that aims to reshape the nose for those who feel unhappy with the size, shape or form of their nose. A rhinoplasty can be performed for both aesthetic or medical reasons and we have a team of some of the best expert UK Consultant surgeons who have performed many rhinoplasty procedures and offer a range of different techniques to suit the requirements of all our patients.
Mr Dario Rochira, BS, MD, GMC Number: 6130664
Mr Dario Rochira is a Consultant plastic surgeon who has a very keen interest in rhinoplasty surgery offering a specialised preservation rhinoplasty technique.
The preservation rhinoplasty is a unique technique that involves the surgeon removing the hump within the nose internally rather than breaking and reconstructing the nose. This technique is a lot less invasive and results in a lot less downtime, swelling and bruising.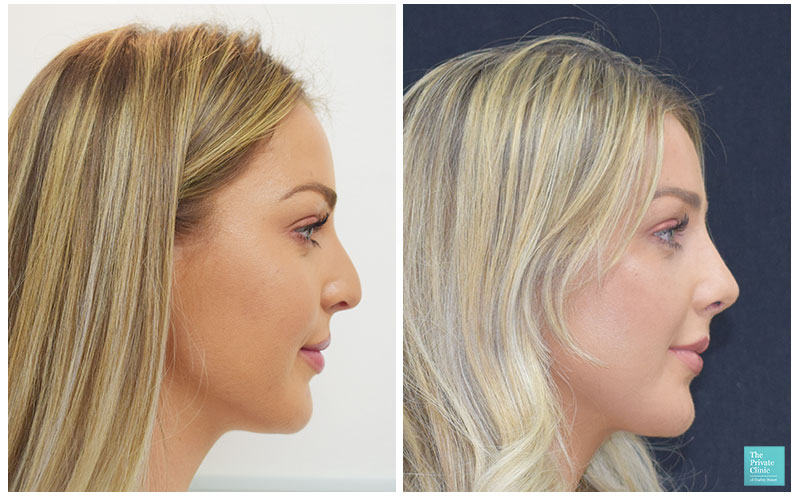 Mr Dario Rochira is available at our clinics in London Harley Street and Bristol.
Mr Navid Jalalli, BSc, MB ChB (Hons), MD, FRCS (Plast). GMC Number: 4404969
Consultant plastic surgeon, Mr Navid Jalalli is a world-renowned Rhinoplasty surgeon with extensive experience in all rhinoplasty methods and techniques. He is specialised in the field of microsurgery which enables him to carry out the most complex forms of reconstruction.
Mr Navid Jallali is available at our London Harley Street clinic.
Mr Adel Fattah, FRCS (Plast), GMC Number: 4764599
Mr Adel Fattah is a Consultant Plastic & Cosmetic Surgeon who has a lot of experience in rhinoplasty surgery. Mr Fattah prides himself on considering each part of the nose and whether it should be bigger or smaller, move up or down and so forth and always listens to his patients for the three things that they most want to change in order of importance which helps to guide which technique and method he uses.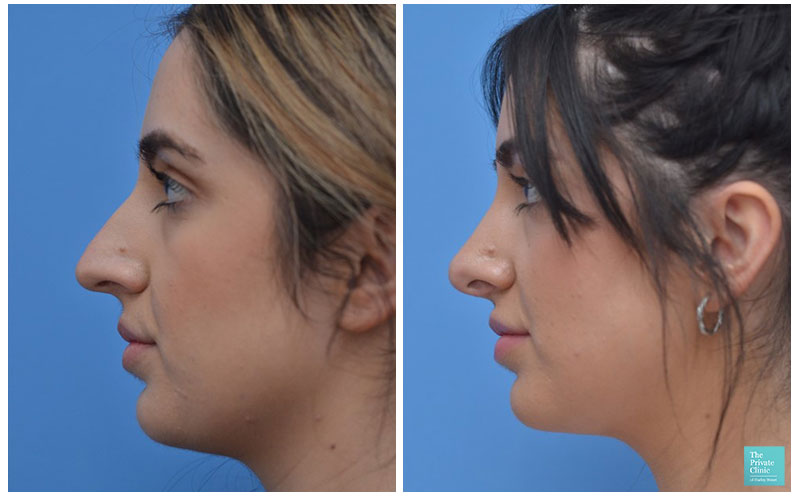 Mr Adel Fattah is available at our Manchester clinic.
Mr Mrinal Supriya, FRCS (OTOL-HNS), GMC Number: 6066456
Mr Mrinal Supriya is a Consultant ENT Head and Neck Surgeon with a special interest in facial cosmetic surgery. Mr Supriya has an in-depth understanding of the facial anatomy and as a result has developed super-specialised skills which has allowed him to achieve extremely reliable results with high patient satisfaction.


Mr Mrinal Supriya is available at our clinics in Northampton and Birmingham.
Rhinoplasty before and after photos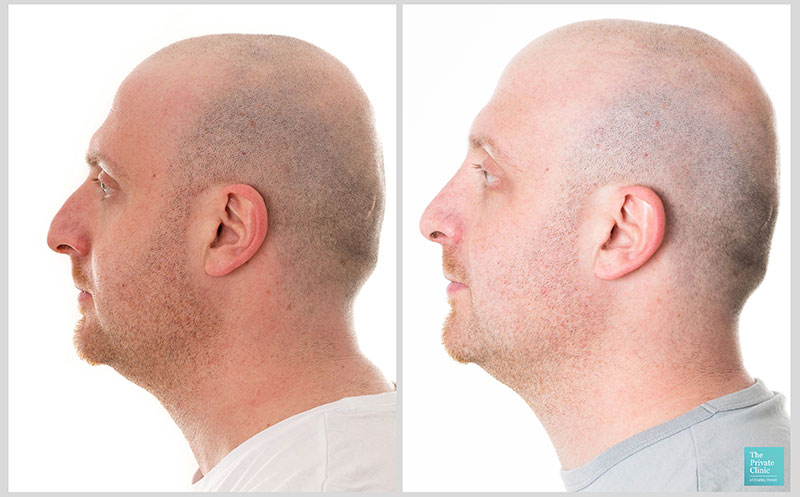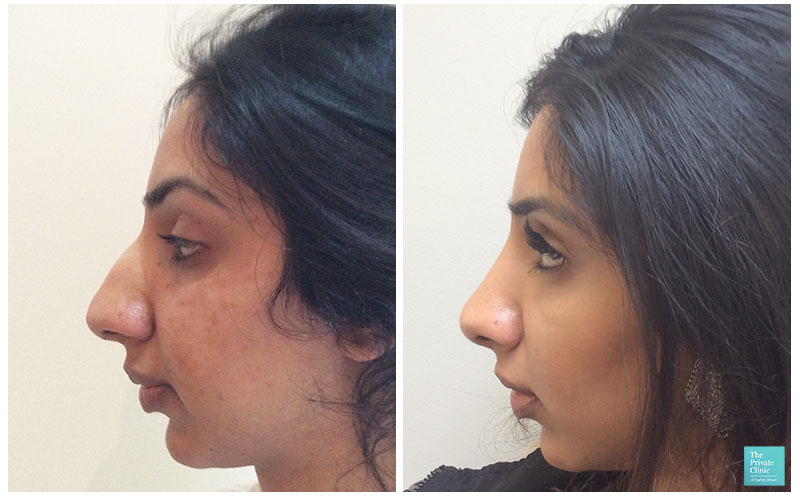 See more rhinoplasty before and after photo results 
Rhinoplasty surgery at The Private Clinic
We are the UK's leading non-invasive cosmetic group and have some of the most experienced facial plastic surgeons in the country working with us. For over 35 years we have successfully treated thousands of patients.
By coming to us for your nose job procedure, we will look after you to make your journey an exciting one.
No hidden costs.
Committed patient care before, during and long after every procedure.
Dedicated Patient Coordinator, who you can call as much as you need, throughout your Private Clinic journey.
We have industry-leading, highly experienced doctors and surgeons.
Our aftercare promise – you can call, email and visit us to discuss how we tailor-make each procedure and offer ethical and professional aftercare for every patient.
We are contactable 24/7, 365 days a year
We are competitively priced for the expertise and professionalism we provide every patient.
To find out more about rhinoplasty procedures or to book a consultation please call 0333 920 2471 or use our rhinoplasty online contact form.