We get quite a few calls asking about hair transplant prices and we know how important it is to a lot of prospective patients. In response, we wanted to let you know why we can only give out approximations prior to the consultation with one of our Hair Transplant surgeons.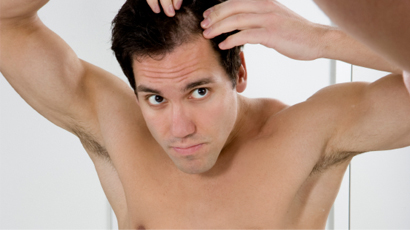 What is the actual price of a Hair Transplant?
As a rough guide we say that the procedure costs around £2.50 per transplanted hair. So this means that for someone with a reasonably amount of hair loss, the procedure may be around £6,000-8,000. For more extensive procedures, the costs can increase considerably. If you would like an Unshaven (U-FUE) hair transplant, the cost increases further. Many procedures end up costing between £6,000-9,000. More extensive hair restoration procedures may be split into two procedures with a significant gap in between them.
Costs are calculated by the time taken, amount of hairs transplanted and the difficulty of the procedure. For instance, an unshaven (U-FUE) hair transplant requires considerable training and experience to achieve good results. It is particularly difficult and takes longer than a standard FUE hair transplant. This all adds to the cost. While it's an exciting development for hair transplants, some patients will prefer the standard 3G advanced FUE hair transplant if they are looking to keep costs down.
Why are there price differences between clinics?
Price often reflects quality and experience. It's not a guarantee though so it's important for patients to have a look at before and after photos available at consultations and discuss the procedure thoroughly. For simpler methods and the "Strip" FUT method, costs are lower and start at around £3,000. The Private Clinic strives to offer the best and most minimally invasive procedures available so we do not offer the FUT method and only offer the best services to patients.
For top tier clinics and hair transplant surgeons, an advanced FUE procedure will start at around £6,000 for a patient with considerable hair loss. If you are quoted a price that is considerably lower, please do make sure you know why. You have one body and please do treat it well. What may seem like a great deal may not end up being one if you are left with bad results and significant scarring. Here at The Private Clinic we unfortunately often see patients who require hair transplants to repair poor hair transplants.
What can The Private Clinic tell you before a consultation?
We can give you a "starting from" price with a cost per hair. We can advise you on what medication you may benefit from taking prior to a hair transplant as well as general advice about the procedures. We can talk to you about the scarring, downtime and reported discomfort plus the potential risks and what we do to minimise them.
At a consultation, you will be given a full scalp analysis and get to talk to one of our experienced hair transplant surgeons who would also be performing the procedure. Our hair transplant surgeons are deeply passionate about their work and want the best for every patient. Please do have a look at our blogs and website to gain lots of information and build up a list of questions to ask in a consultation.
Hair Transplant Patient Reviews
At The Private Clinic we pride ourselves on offering the best quality and most comprehensive care which is proven with our Trustpilot 9.4, 5 star rating and you can read some of our hair transplant review below;
"I had multiple consultations in which Dr Reddy made sure I understood how the procedure would work, he made sure that I realistic expectations, and advised me to take plenty of time before making decision.
Procedure was over 2 days, the staff were very friendly and made sure I was comfortable throughout. I had follow up aftercare appointments since and have some planned for the future. Extremely happy with the result and the experience as a whole!"
CG, London – Read full review here
"Nothing but the very best service at TPC. Extremely professional and very informative. They care more about you than making a sale. the surgeon and his technicians were top class, very professional and experienced which puts you at ease. Surgery went extremely smooth and was made very comfortable. If you are in the UK and want surgery or treatment going to TPC is a no brainer. You know you will be getting the best quality experience. The staff are great and are so friendly."
Josh, Birmingham – Read full review here
FUE Hair Transplant before and after photos
See our FUE Hair Transplant photo gallery for more before and after photos.
Hair Transplants at The Private Clinic
The Private Clinic of Harley Street offers the latest and most advanced FUE Hair Transplant procedures available, including hair transplants to the face and eyebrows. Hair Transplants are the only permanent hair loss solution.
The Private Clinic prides itself on ensuring you have the best quality and most comprehensive care:
24 hour patient helpline to ensure you are always in the best of hands.
As many post-operative care and appointments with your Hair Transplant surgeon and nursing team as required.
Highly experienced Hair Transplant Surgeons who have many years of experience.
Comprehensive patient information, every step of the way.
Outstanding hospital facilities.
Our excellent reputation for patient safety and satisfaction, honest advice and outstanding care means your journey with The Private Clinic will be an exciting experience to a newfound head of hair.
Extensive videos of past patients click here
Extensive Hair Transplant FAQs click here
Expert Hair Transplant Surgeons at The Private Clinic
Hair Transplant treatment is available at our London Harley Street, Birmingham, Manchester, Northampton and Leeds clinics. To find out more about FUE Hair Transplants call 0333 920 2471 or use our hair transplant online contact form.