Mr Constantinos Kyriakides
CONSULTANT VASCULAR SURGEON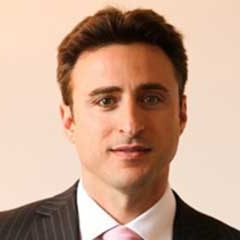 About Mr Constantinos Kyriakides
Mr Kyriakides is a qualified Consultant Vascular surgeon and a fellow of Harvard Medical School. He is a consultant to Barts and The London NHS Trust running a busy practice in all aspects of vascular surgery. Mr Kyriakides has a particular interest in the field of minimally invasive vascular surgery as well as investigating the role of new technologies and techniques in the management of the arterial and venous diseases.
Mr Kyriakides specialist interests and conditions to treat include:
Carotid Disease and Stroke.
Aortic (abdominal and thoracic) Aneurysms and Dissections.
Diabetic and Peripheral Vascular Disease.
Axillary and Palmar Hyperhidrosis.
Arteriovenous Malformations.
Thoracic Outlet Syndrome.
Lymphoedema and Lipodema.
Vasculitis and Raynaud's disease.
Deep Vein Thrombosis (DVT).
Venous Leg Ulcers.
Varicose veins.
Thread veins or Spider Veins.
Pelvic Congestion.
Varicocele.
Hand Veins.
Mr Kyriakides has also pioneered the use of EVLA as a treatment for veins on the hands and he is one of very few surgeons in Europe trained in this revolutionary technique.
Mr Kyriakides consults from our clinic in London Harley Street.
Before/after photos by Mr Constantinos Kyriakides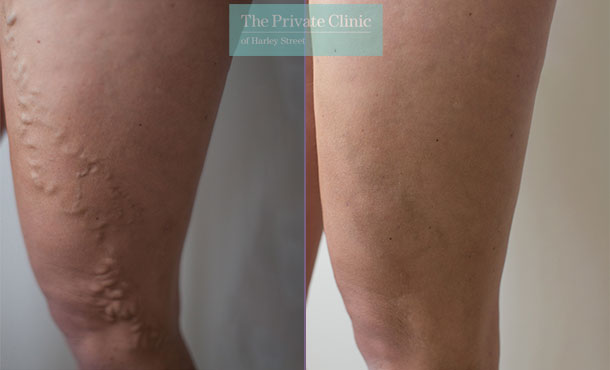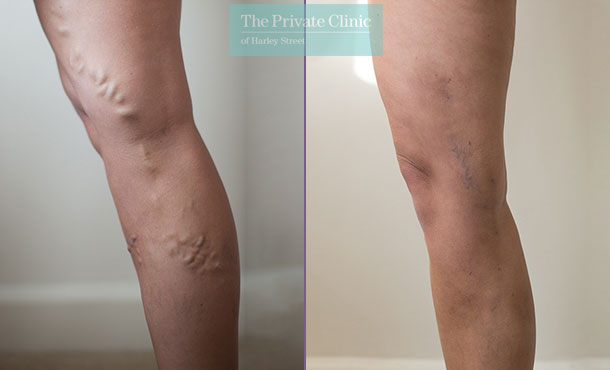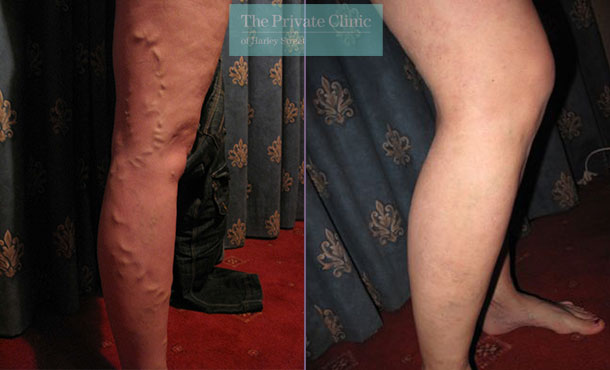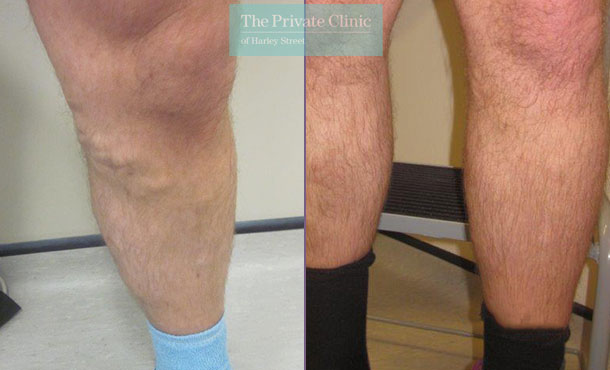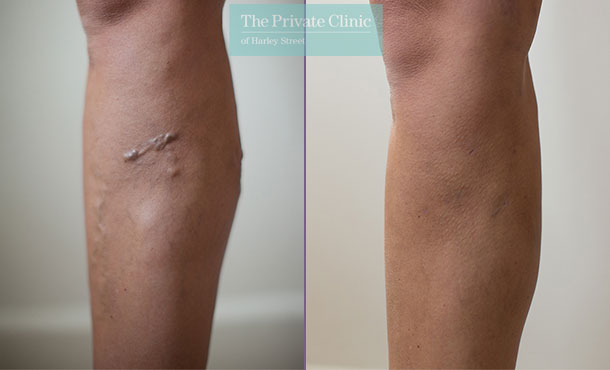 Treatments performed by Mr Constantinos Kyriakides
Research Led by Mr Kyriakides, Professional Recognition and Press