Varicose Veins Treatment Options Pathway
Our 4-stage vein treatment pathway is designed to help patients treat varicose and thread veins and their symptoms in the most effective way.
Our 4-stage vein treatment pathway is designed to help patients treat varicose and thread veins and their symptoms in the most effective way. It follows the gold-standard vein removal guidelines of the National Institute of Health and Care Excellence (NICE).
Stage 1: Consultation
During your initial veins consultation, you will meet with one of our experienced vascular surgeons who are experts at treating varicose veins. They will clinically examine your varicose vein case by using a Colour Duplex Ultrasound Scan. This three-dimensional real-time scan accurately identifies the underlying cause of your vein issues by revealing any faulty vein valves in the affected vein channel, and areas where the blood is pooling and collecting. Your surgeon will also listen to your concerns and treatment goals and review your medical history before making an informed recommendation on the best treatment to fix your varicosities.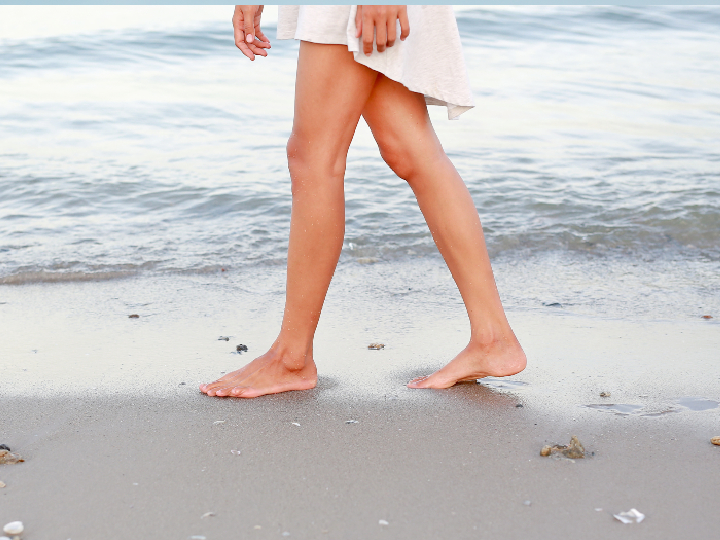 Stage 2: Primary Treatment – Fixing the Root Cause
Varicose veins are caused by the process of venous reflux, when vein valves become weak or damaged, causing blood to flow backwards and accumulate in the vein channel. This makes the veins swell and bulge. EVLA is the most commonly used and recommended treatment to directly fix this issue as it can be used to treat veins that are deep inside the leg.
If patients are suffering from more minor thread veins, or superficial veins that are close to the skin's surface, we may recommend quicker treatments like Foam Sclerotherapy instead. Your vascular surgeon will advise if this is the case after looking at your scan results.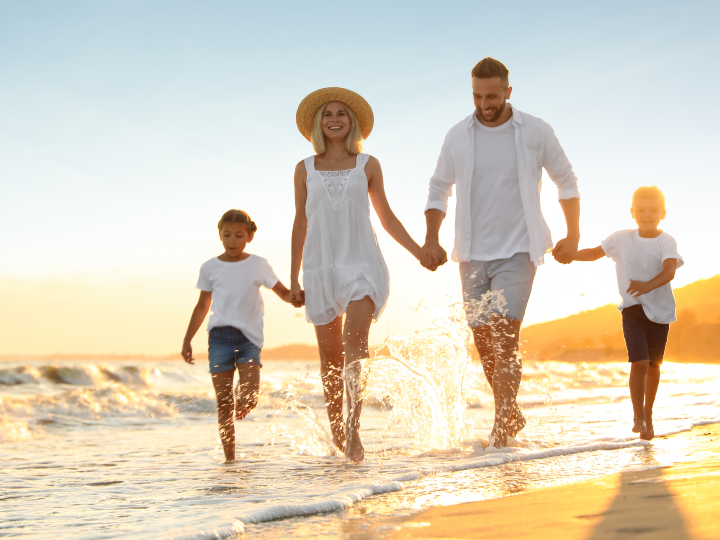 Stage 3: Follow-up – Cosmetic Treatment
Once the source of the problem has been fixed, the residual veins which branch off from the treated vein channel should start to reduce in size. However, in order to achieve the best results, it is normal to have follow-up treatments to reduce the appearance of left-over visible veins which branch off from the main treated vein. Around 99% of patients need this follow-up to maximise their results.
Foam Sclerotherapy or Microsclerotherapy treatments are often used as secondary treatments to fix the remaining veins. But patients with bulging surface veins may need a Phlebectomy instead.
The follow-up treatment may be completed in conjunction with EVLA at Stage 2, or around 6-8 weeks post-EVLA treatment depending on your individual patient needs.
Stage 4: Further Cosmetic Enhancements
EVLA has an exceptional rate of success, meaning that most patients have successful results during their initial treatments and post-op follow-ups (Stage 2 and 3).
A small number of patients may also need additional varicose vein removal treatments after receiving their first treatment and follow-up. These are usually performed using Foam Sclerotherapy, Microsclerotherapy and Phlebectomy / Avulsion treatments.
Start your Treatment Journey today
As a multi-award-winning varicose veins clinic, we are experts at putting our patients on a clinically proven pathway to success. We have carried out over 7,000 varicose vein treatments and have a 5-Star patient satisfaction rating on Trustpilot.
Book a consultation
Begin your own treatment pathway by booking a consultation with one of our expert vascular surgeons now.
Get in touch
If you have any questions about the treatment process, drop us a message using our online enquiry form.
Request a callback
You can also contact our friendly team of varicose vein experts using our helpline to request a callback.