Did you know your height and weight play a part in determining your potential breast implant sizes? Find out the role they play, and achieve an insight into how exactly the ideal breast implant sizes are derived at The Private Clinic…
No One Size Fits All
Different implant sizes suit different physiques. It's like buying a dress. A size 10 'petite' dress will at the end of the day look completely different on a 5ft 2 inch woman and broader 5ft 8 inch woman. The way a breast implant of a particular size looks ultimately depends on different factors or attributes of your body, your height and weight being two of them. It's very important that your size is suitable for your frame, and allows your body to be in proportion. Taller women, for example, generally are larger with a wider chest, and usually need a wider implant. Whereas such an implant may overwhelm the frame of a smaller woman with a thin frame, for whom smaller implants may be best.
Breast Tissue Amount
Two important determinants of your possible implant sizes are your breast tissue amount and chest width. We've already discussed that height can correlate with chest width which affects the implant width. But also weight tends to correlate with breast tissue amount. A heavier patient usually will have more breast tissue to start with, so sometimes, less implant width is needed than patients of a smaller weight. However, it's important to note that everyone is slightly different and your surgeon will assess your individual case.
How is my implant size decided?
In consultations at The Private Clinic, your surgeon will take several detailed measurements of your body, including your height, weight, and breast dimensions to gauge the size of implants appropriate for you and will establish a natural-looking "in proportion" appearance. Some of our surgeons use a 3D simulation of your body, so you and your surgeon can see how different sizes will look – it is very important they look in proportion, and balance is achieved between your upper torso and hips.
Following this, other breast implant options that must be decided are discussed, including the breast profile/ projection, shape and position. You are then able to try on the range of implants, of various sizes, shapes and profiles/projections in a sizer bra, at your consultation or in a separate sizing appointment. Your implant choices will ultimately be down to your personal preference, following your surgeon's advice and recommendations.
Please note that even though height and weight are important influences, they are not the most important or direct determinants of your implant size. The width of your shoulders and hips, current breast dimensions, chest height and width and amount of breast skin you have all play a part. Importantly, to give an effective indication of the ideal breast implant width, your surgeon will also measure the base diameter of your breast and subtract your natural breast tissue. (The surgeon can measure your natural breast tissue amount using a caliper (an instrument measuring what the distance is between two opposite sides of something).
What's the best weight for breast augmentation surgery?
There is no one best weight for breast augmentation. Although, it is advisable to be at your ideal weight prior to the procedure, as a weight swing could have an effect on your results. At The Private Clinic, we have a restriction of a BMI of 30 to be eligible for the procedure.
The Private Clinic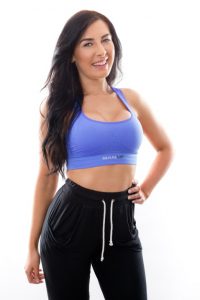 Our specialist breast augmentation surgeons have a national reputation for delivering outstanding results and excellent patient care and service. With extensive experience, achieving the best possible results for you is their priority. Our surgical team comprehensively work with you to determine the best implant options for you, and with each patient being unique, tailor the procedure to every individual patient's requirements.
We offer breast augmentation consultations with our leading surgeons, as well as free consultations with our highly knowledgeable patient advisors that you are able to meet with before meeting a surgeon, for advice, and to ask any questions. Consultations can be booked by calling 0333 920 2471 or via our breast augmentation webpage.
See our website to learn more about our breast augmentation procedures, including answers to further FAQs, see breast augmentation before and after photos and see videos of breast augmentation patients, and more.
Please see below our leading expert breast augmentation surgeons and their respective clinic locations: