Lipoedema
The Private Clinic offers safe and reliable treatments for Lipoedema symptoms.
What's on this page
Medically reviewed by Lorcan Sheppard BSc MBBS FRCA, Chief Medical Officer for The Private Clinic.
Last Reviewed November 16th 2023
Other Treatments
It is estimated that 11% of the female population suffer from lipoedema. Although it was first diagnosed in the 1940s, little progress has been made with the condition with many medical professionals having no knowledge of the condition and often misdiagnosing patients.
What is lipoedema?
Lipoedema also spelt Lipedema in the USA, is a condition that causes an abnormal build-up of fat in the legs. It is more likely to affect women, can be painful and in severe cases can affect daily life. The majority of cases of lipoedema go undiagnosed with many patients being advised to lose weight but lipoedema does not respond to weight loss or exercise which can leave many patients feeling frustrated.
What are the symptoms of lipoedema?
The most common symptoms of lipoedema include:
The lower body is out of proportion to the upper body
Weight gain predominately in the hips, thighs and knees which is usually symmetrical.
Excess weight not seen on hands or feet.
Unexplained bruising.
Ability to lose weight from upper body but not lower body.
Affected areas may be sensitive to touch and pressure.
Pain and heaviness felt in the affected areas.
Skin of the affected areas can appear dimpled like orange peel.
There are 3 different stages of lipoedema severity, patients can remain in one stage or progress from stage 1-3 over time.
What causes lipoedema?
The causes of lipoedema are not known however it is believed that hormonal changes such as puberty, pregnancy, menopause and taking the contraceptive pill have been considered as potential factors that can bring on lipoedema symptoms. It is also believed that lipoedema can be hereditary however it can miss a generation.
What is the treatment for lipoedema?
It is important to note that there is no cure for lipoedema and any treatments should be seen more as management of lipoedema symptoms.
At The Private Clinic, we are able to offer liposuction treatment to lipoedema patients which can help to reduce the build-up of fatty tissue in the affected area whilst improving mobility, discomfort, and quality of life.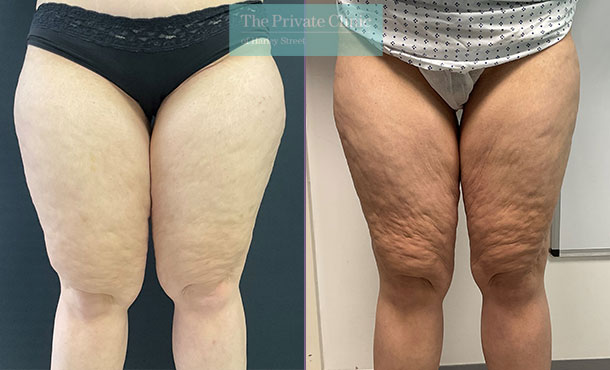 What to Expect
Liposuction for Lipoedema
There is a huge variety of different liposuction treatments and techniques. What is important when treating Lipoedema with Liposuction is not causing any damage to the lymphatic system which could then cause lymphodema, often referred to as Lymph sparing liposuction
Our surgeons at The Private Clinic use tumescent Vaser liposuction or tumescent micro lipo liposuction procedures to help reduce the symptoms of lipoedema.
Tumescent liposuction is a technique where the areas being treated with liposuction are injected with anaesthetic fluid. This helps to enlarge the fatty tissue making it easier to remove whilst also constricting small blood vessels which reduces the risk of bleeding and bruising. The anaesthetic in the fluid also causes the area to become numb which makes it more comfortable to perform under local anaesthetic.
Liposuction for lipoedema can be performed on all the areas affected by lipoedema including the following:
Thighs – Reducing fatty tissue from the front, inner and outer thighs can help to make a difference to the overall size of the leg whilst also allowing movement without both thighs rubbing together causing discomfort.
Calves – Removing fatty tissue from above the ankle bones can give more definition to the leg.
Knees – The inner side of the knee is most commonly treated and often combined with front of thigh and ankle treatment to give more shape to the entire leg.
Arms – Fat is often distributed between the elbow and armpit on the upper portion of the arm, reducing bulk in this area can bring your arm more in proportion to the rest of your body.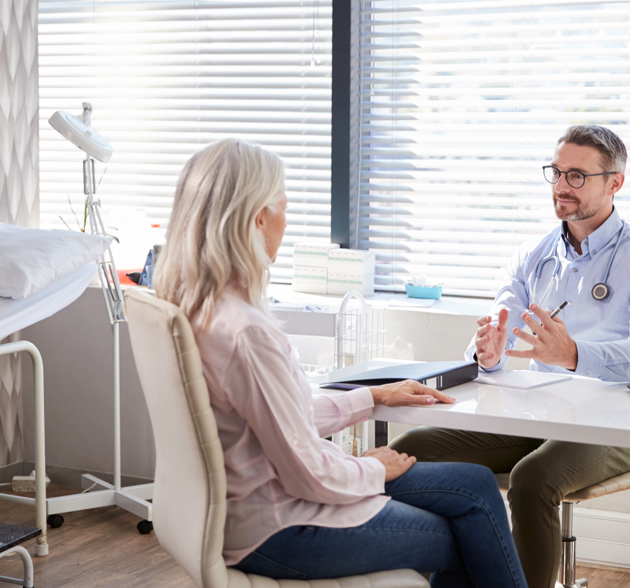 Liposuction for Lipoedema Aftercare
What is the recovery like after liposuction for lipoedema?
You will leave our liposuction clinic wearing a post-surgery compression garment on the area/s treated. It is important that this garment is worn at all times (apart from when bathing) for two weeks and then at night only for another two weeks but ideally up to 3 months post-procedure to ensure the best results.
Fluid leakage is common following liposuction treatment from the incision sites, this usually subsides after 48 hours. The fluid leakage in most cases is just excess tumescent fluid left over from the procedure. We will provide you with aftercare to help you manage this in a comfortable way.
Bruising and Swelling may occur a couple of days post-procedure. Bruising should reduce after 2 weeks but swelling is likely to remain for around 1-3 months. It will gradually reduce, we recommend exercise, an anti-inflammatory diet and drinking lots of fluids to help encourage this.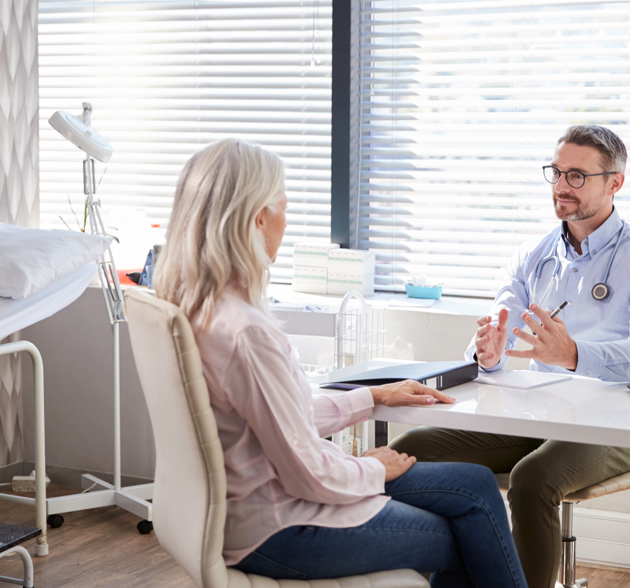 The Private Clinic have collaborated with Chrysalis Finance to offer 0% finance for our patients.*
*Acceptance is subject to status. Terms and conditions apply.
FAQs
How do I know if I have lipoedema?
Unfortunately it can be hard to get an official diagnosis of lipoedema from a GP as it is likely that they would not be familiar with the condition. We recommend going through the list of lipoedema symptoms and seeing if any fit what you are experiencing. There are lots of online sources and organisations that can help including:
Can I get liposuction for lipoedema on the NHS?
Liposuction for Lipoedema on the NHS is possible; however it is very difficult to get NHS funding for this type of procedure.
The first step is to get a diagnosis from your GP, once this has happened then your GP can apply for funding through your local Clinical Commissioning Group (CCG). Each CCG has different regulations as to what they will and won't fund and many conditions are taken on a case-by-case basis.
As well as strict regulations, the NHS also has lengthy wait-times for Lipo for Lipoedema procedures.
Many patients choose to seek for self-pay liposuction treatment for lipoedema for these reasons.
Our private clinic setting allows Lipoedema patients to meet with our expert surgeon, Dr Dennis Wolf who specialises in Liposuction for Lipoedema. Surgery is carried out at our state-of-the-art private hospital in London Fitzroy Square. All aftercare appointments are included in the cost of the procedure and our 24-hour helpline means you will be in the best of hands.
What is the difference between Lipoedema and Lymphoedema?
Lipoedema is commonly misdiagnosed as Lymphoedema.
Lymphoedema is a condition where the lymphatic system does not work properly and causes a build-up of excess fluid and swelling in the affected areas. It usually only occurs in one leg or arm and is often caused due to damage to lymph nodes which can happen as part of cancer therapy.
Lipoedema in comparison is a condition that causes a build up of fatty deposits in the affected areas. It affects both arms or legs symmetrically and although the cause is still relatively unknown, reports have presented those hormones and genetics are factors that can make you more prone to developing lipoedema.
Whilst both conditions do cause an enlargement of the affected area, the cause is different. Another tell-tale difference between the two conditions is that when pressure is applied to an area affected by lymphoedema, an indention mark may remain which does not happen when pressure is applied to an area affected by lipoedema.
It is possible for patients with lipoedema to also have lymphoedema.
There is no real treatment for Lymphoedema but treatments that implement compression and massage have been known to help reduce symptoms, along with a healthy lifestyle and exercise. At The Private Clinic we offer Body Ballancer treatment which has been clinically proven to help reduce limb and body swelling by effectively moving any excess fluid into and through the lymphatic vessels whilst boosting blood circulation. Find out more here.
What happens if lipoedema is left untreated?
There is no real cure for lipoedema however the range of treatments on offer will help patients manage their condition, their symptoms and reduce the progression of the condition whilst also improving their overall health.
If left untreated, your lipoedema symptoms may get worse and begin to affect your mobility, emotional health, and quality of life.
Lipoedema can also progress into lymphedema if the excess starts to block vessels of the lymphatic system which will prevent the natural drainage of lymph fluid.
When can I return to work after liposuction for lipoedema?
We advise patients to allow 3-5 days before returning to work. This will depend on the nature of your role. Those in a job role that is highly strenuous may need to take extra time to allow time to heal.
When can I exercise after liposuction for lipoedema?
We encourage patients to remain relatively active during their recovery period with activities like walking. Exercise can be performed on other areas of the body that have not been treated. If the legs were treated for example, then arm exercises can be carried out but you will need to ideally wait at least 4-5 weeks before resuming running or other highly strenuous activities.
When will I see the results after liposuction for lipoedema?
You may notice an instant change shortly after the treatment has taken place, however swelling is common, and we recommend regularly elevating the treated areas to help with this.
The results of liposuction for lipoedema will vary between patients, if the calves are treated, this area in particular is more prone to swelling and calves can remain swollen for up to 6 months in some cases as it is the lowest body part affected by gravity.
Patient Testimonials
The Lipoedema UK 2021 Survey – Living with Lipoedema – Liposuction and Other Treatments was completed by 933 women who have lipoedema. 92% reported a reduction in size & swelling to limbs and 87% reported an overall improvement in their quality of life after having liposuction treatment for lipoedema. See the full survey here.
There are a growing number of personal testimonials and studies that show that many patients experience enormous benefits and improved quality of life from non-cosmetic liposuction for lipoedema.
Meet our Medical Experts
We are the UK's leading cosmetic group and have some of the most experienced surgeons in the country working with us.

Dr Dennis Wolf
VASER LIPOSUCTION SURGEON
BSc Hons, MBBCh, MRCS, DO-HNS
GMC Number: 4773959
London Harley Street

Mr Michael Mouzakis
PLASTIC SURGEON, HAIR TRANSPLANT SURGEON & VASER LIPO TOTAL DEFINER SURGEON
MD, MSc
GMC Number: 7237640
London Harley Street, Leeds, Northampton & Birmingham