Mr Adrian Richards is a consultant plastic surgeon at The Private Clinic.
GMC Number : 3286812
Qualifications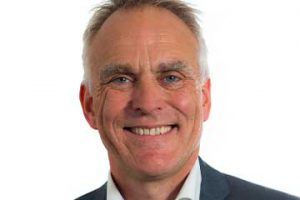 Mr Richards has specialised in plastic surgery since 1999 after completing his medical training in 1988. He has a special interest in breast surgery and started his surgical career at Stoke Mandeville Hospital in Buckinghamshire before creating his own private practice titled Aurora Clinics, also in Buckinghamshire.
At The Private Clinic Adrian now runs consultation clinics in London Harley Street and Northampton and operates out of our purpose built theatre in Fitzroy Square, London.
Mr Adrian Richards on social media
Mr Adrian Richards is very active on social media where he regularly posts photos and information on his instagram profile (@mradrian.richards) surgical videos on his YouTube channel. It is a great way to see before and after photos as well find out more about what is involves during plastic surgery procedures.
Mr Adrian Richards specialises in breast surgery and sits among the top surgeons for breast surgery both at The Private Clinic and in the UK.
Breast Augmentation is a surgical procedure that involves adding implants to the bust to improve the shape, size, form and/or feel of your breasts.

Breast Reduction is a surgical procedure which involves removing breast tissue to reduce the overall size, weight and volume of your breasts.

Breast Uplift is the removal of excess skin to result in a firmer and lifted appearance to the breasts.

Breast Implant Removal is when you choose to have your breast implants removed. It is common for patients to combine this procedure with uplift but it can be performed without.

Breast Implant Replacement is when your breast implants are replaced with other implants of the same, lower or larger size. Implants can be replaced due to medical reasons or just for personal preference and the procedure is performed in a similar way to a standard breast augmentation.

Breast Auto Augmentation is a great option for patients looking to have their breast implants removed, but are concerned about loosing the fullness of their breast. A breast auto augmentation uses your own existing breast tissue to reshape and reconstruct your breast to retain upper pole fullness and also lift the breast into a perkier position.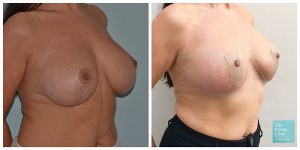 Breast Asymmetry Correction is when your breasts have a shape or size difference. It is common for breasts to be different sizes and in most cases it is not severe enough to consider surgery but in some cases a combination of procedures including breast augmentation, breast reduction and breast uplift may be performed, often in stages, with the goal of creating a more symmetrical bust.

Tuberous Breast Correction can be performed if your breasts are tuberous. Tuberous breasts are breasts that have tight narrow base and tend to be oval or pointed in shape often with a large or domed areola. Tuberous breast correction will differ from patient to patient depending on their severity but often a specialised breast augmentation technique is performed to release the constricted tissue, increase the volume with an implant which will then stretch out the tissue. If patients don't want an implant then a mastopexy or reduction can be performed to tighten and lift the breast instead.
Inverted Nipple Correction is a surgical procedure often performed under local anaesthetic to correct the position of a nipple where instead of pointing outwards– instead retracts into the breast.

Nipple Reduction is a procedure where the size of the nipple is reduced to correct the appearance of overly prominent, wide or puffy nipples. A nipple reduction procedure is usually performed under local anaesthetic and is suitable for both male and female patients.
Mr Adrian Richards also performs split earlobe repair for ears that have split, ripped or torn and/or stretched earlobes which may be the result of tribal piercings.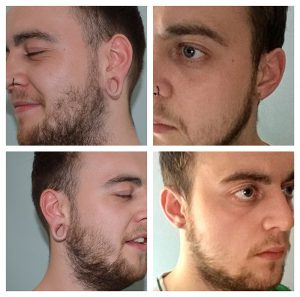 Mr Adrian Richards is a RealSelf Top Doctor and was named as one of the world's Top 100 Most Influential Cosmetic Doctors by the same website.
You can read some of testimonials from former patients below taken from RealSelf and TrustPilot.
"I had breast augmentation last year by Mr Adrian Richards. I can honestly say him and his team were absolutely amazing from the very first consultation to the aftercare. Post op I unfortunately had a reaction to some medication and my nurse was there at the end of the phone and even checked on my well-being over the weekend. I am absolutely in love with my boobs and I can't believe how much confidence they have given me! The only regret is that I didn't have it done years ago! For anyone considering this procedure Mr Richards is your man!" – Clare, Bedford

"Mr Richards is an amazing surgeon and have made my dream boobs come true, he is a very nice and approachable. He and his team or nurses answered my questions to the best of their ability at every appointment." – Chloe, Buckinghamshire

"Mr Richards is a real people's person, very easy to talk to and at all times I felt comfortable to ask questions and he was happy to answer. He advised on what he thought to achieve best results but never pushed anything on me and ultimately it was my choice. He listened to everything I wanted and expected from breast surgery and delivered, he's magic! Sometimes I feel breast lift with implants lacks the volume "vump" of breast implants alone this was my main concern but Dr Richards achieved the upper pole fullness that I didn't think was even possible. Amazing work I'm so happy with my result, only regret is that I didn't have done sooner!" – Bella, London
Mr Adrian Richards is keen to share his knowledge and regularly films videos of him performing surgery which, are not for the faint hearted, but do give a real insight into what happens during the procedures. He is also a regular face on our social media channels and enjoys answering any questions or queries from our followers.
Alongside his surgical work, Adrian is a prolific author with an extensive list of plastic surgery publications and books, including a best-selling textbook 'Keynotes on Plastic Surgery'.
To book in for a consultation with Mr Adrian Richards please use our contact form and someone will be in touch soon, or contact us directly on 0333 920 2471