Lucy aged 24 decided to enhance the size of her bust with a Breast Enlargement with Mr Adrian Richards at The Private Clinic.
Lucy had been doing a lot of research before deciding to go ahead with her Breast Augmentation surgery. Through her online research Lucy discovered that there was a clinic local to where she was living at the time so decided to go along for a consultation with Mr Richards where she was able to find out more details about the procedure as well as being able to ask any questions.
Lucy found the consultation very reassuring and instantly felt like she had the found the surgeon that she wanted to work with.
"All the staff at the clinic were so friendly and I felt like no question was too big or too small or too silly everyone was just super friendly and it was great!"
It was a few months after her initial consultation before Lucy decided to visit The Private Clinic again to have a sizing appointment with one of the nurses. This appointment was a great way to Lucy to be able to try out the different sizes of implants and discuss the different profiles, types and placements that would be most appropriate for her to achieve her desired results.
Lucy's breast enlargement procedure took place at our London Fitzroy Hospital. Arriving a little nervous, Lucy was made to feel welcome by all the staff at the clinic and was seen by Mr Adrian Richards again before going into theatre to go through everything again and ask any last minute questions.
Waking up after the procedure Lucy felt both excited and relived that it all over. She left the hospital on the same day with plenty of painkillers which allowed her to have a comfortable and pain free recovery period.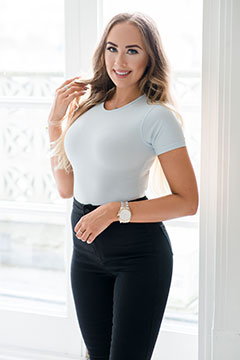 "There was some soreness and discomfort initially but this was easily managed with painkillers that I was taking regularly. Now 4 weeks on I am not experiencing any soreness or discomfort at all."
Lucy works as a social media influencer, regularly posting photographs modelling clothes. She wanted to be honest with her following and decided to get them involved with her breast augmentation process by posting a series of videos online.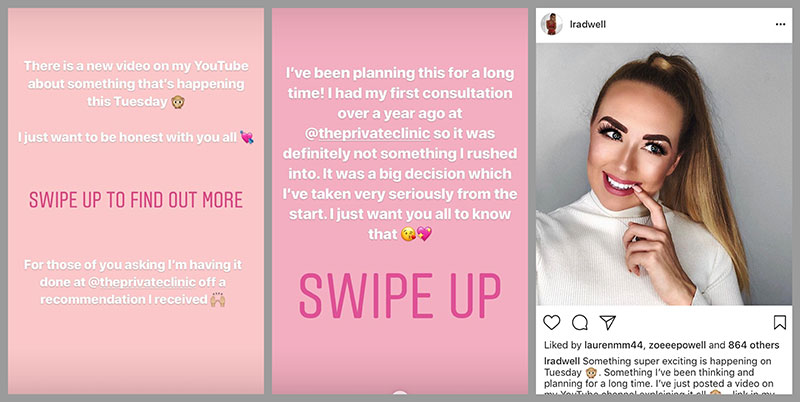 "I was a little bit nervous about being so open about having a Breast Augmentation but I actually found that so many girls were in a similar situation to me. I had girls coming to me for advice and supporting my decision. It was really lovely that so many people had reached out to me and it was almost like I had formed a little support group."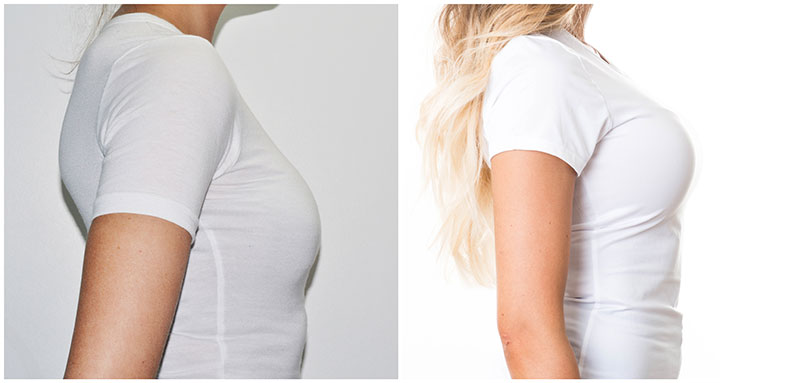 After her procedure, Lucy is feeling confident and happy with her results. She had an initial worry about what they were going to feel like but was more than happy to find that they felt natural and almost like she's always had them.
"My experience with The Private Clinic has been absolutely fantastic and I couldn't be happier with my results so I would highly recommend them"
* All of our patient stories are based on the personal experiences of our patients and represent individual body shapes and results. Please bear in mind that results may vary from person to person. All testimonies are provided voluntarily by our patients and clients. Their comments have not been altered in any way, and their experiences are their own.