100% HA (Hyaluronic Acid) solution treats skin laxity restoring the firmness. As Seen on TV show: 10 years younger in 10 days
Renowned Plastic Surgeons based in the UK
Most comprehensive 3 year breast surgery cover
Medically reviewed by
Lorcan Sheppard BSc MBBS FRCA, Chief Medical Officer and the Medical Advisory Committee
for The Private Clinic.
Last Reviewed July 16th 2020
Scars caused by surgery or traumatic injury are usually permanent and can cause a great deal of embarrassment, with some people going to great lengths to cover them up.
Scars are unique to the individual and circumstance in which they are formed – they are technically the body's natural way of healing from an injury. The good news is we offer a number of treatments here at The Private Clinic which can dramatically improve the appearance of scars.
The Treatment
The type of scar revision treatment you opt for will depend on the size, location and character of your scar. It will also depend on your reasons for having treatment in the first place, such as if the scar is causing you distress because of its appearance or causing you an actual physical problem.
We offer three main treatments:
Steroid treatment: This involves injecting a steroid called triamconolone into the scar. It is usually used in the treatment of keloid scars and after 4 to 6 sessions should produce excellent results. The keloids become flat, while the colour matches that of the surrounding skin.
Laser skin resurfacing: The revolutionary Pixel Laser is particularly effective in the treatment of acne scarring and pitted scars. This laser therapy uses heat to remove the very top layer of your skin, stimulating the growth of healthy new skin.
Surgical scar excision: This technique is used to reposition or reduce the size of the scar. The techniques we use include:
Excision and direct skin closure involves cutting the scar out and then is drawing and stitching the surrounding skin together to form a new, neater scar.
Excision and repositioning involves cutting the scar out and changing the direction so that it runs along a natural, relaxed skin tension line.
Excision and skin grafting involves cutting out the scar and replacing it with a skin graft from a healthy part of the body. Skin grafts can be partial or full thickness.
There is no downtime with Pixel laser or steroid treatment, however you may need to rest up for a day or two after surgical scar excision.
The Private Clinic has been treating patients for over 35 years with thousands of people placing their trust in us each year. We pride ourselves on being able to offer a personalised service. We have a team of friendly nurses and expert surgeons who understand the importance of this decision and will support you throughout your journey with us.
The Procedure

Aftercare
Profhilo is injected using a unique specalised technique called BAP (BIO AESTHETIC POINTS). The BAP technique is 5 entry points of injection for each side of the face. This technique is proven to be anatomically safe avoiding the large vessels and nerves within the face and will give you maximised results with the minimum number of injections required.
After your Profhilo Treatment
The results are an improved skin tone, texture, elasticity and firmness with increased hydration and radiance. You'll have healthier, softer and smoother skin.
There is minimal downtime associated with profhilo. In most cases you will be able to return to work and everyday activities immediately after treatment.
You may experience some redness or swelling post-treatment which should reduce after 48 hours.
FAQs
What areas can be treated with traditional liposuction?
Liposuction is suitable for fat removal of any area of the body including;
Buttocks
Hips
Thighs
Abdomen/ stomach
Chin
Upper Arms
Knees
Usually surgical liposuction is advised for larger areas of fat removal but in most cases, Vaser Lipo is also a suitable method of fat removal for all of the locations listed above. Vaser lipo is a lot less invasive than traditional liposuction and is known for having a shorter recovery time with minimal bruising.
For smaller areas like bingo wings/ arm fat and double chin fat removal; CoolSculpting may be suggested as an alternative. Your surgeon will advise on the best liposuction method for you at your consultation.
Liposuction or traditional liposuction is a surgical procedure used to remove excess fat through the use of a device called a cannula which is then attached to a liposuction machine. The cannula is inserted into the fat layer the skin where it removes the unwanted fatty deposits creating a smoother, slimmer and more contoured appearance to the areas being treated.
We also offer a range of different liposuction techniques at The Private Clinic including:
Vaser Liposuction
Vaser lipo is a procedure performed under local anaesthetic with sedation. A small probe is used to transmit the ultrasound energy and liquefy fat cells prior to removal through a gentle suction process.
Vaser Hi-Def
Vaser Hi-Def liposuction is an advanced body sculpting technique that creates a more athletic and sculpted appearance. The procedure involves the removal of both superficial and deep fat that surrounds the muscle groups to enhance the visibility of underlying toning and musculature.
Vaser Mid-Def
Vaser Mid-Def liposuction is a specific technique that is halfway between Vaser Hi-Def and standard Vaser Lipo. The results are a slight increase in definition and shadowing but with a much softer appearance.
Vaser 4D
Vaser 4D liposuction is a more advanced form of vaser liposuction that works to improve the overall proportion of your body by removing fat and defining your underlying muscles.
Vaser 360
Vaser 360 liposuction is a specific technique used on paitents seeking fat reduction in the lower body. The treatment targets the buttock crease, thighs, upper legs and knees for a full circumferential toned and firmer appearance to the legs.
Find out more about our wide range of fat reduction treatments here.
What does surgical liposuction involve?
Liposuction is usually carried out under general anaesthetic although other types of anaesthesia could be requested if appropriate. Your cosmetic surgeon will mark the areas on your body where fat is going to be removed and these areas are then injected with a solution containing anaesthetic and medication, to reduce blood loss, bruising and swelling. The fat cells are then broken up using high-frequency vibrations, a weak laser pulse or a high pressure water jet. Each surgeon has different liposuction techniques and preferences but this will be discussed with you at your consultation. Small incisions are then made in the areas being treated and a suction tube attached to a vacuum machine is inserted. The surgeon will move the suction tube back and forth to help loosen fat in the areas being treated and suck it out. The areas are then bandaged up and a drain may be inserted to help with excess fluid in the initial couple of days post-procedure. You will then be fitted into a support garment to help reduce swelling and returned to a recovery room to recover from the anaesthetic.
Vaser Liposuction is a great alternative for patients who are worried about the general anaesthetic involved in surgical liposuction. Vaser lipo procedures are performed under local anaesthetic with sedation. The procedure involves using a small probe to transmit ultrasound energy and liquefy fat cells prior to removal through a gentle suction process. The procedure is a lot less invasive meaning the downtime is minimal and the risk of bruising is reduced.
What type of anaesthesia is used in traditional liposuction?
In most instances, surgical liposuction takes place under general anaesthetic. You will be gently put to sleep to ensure comfort throughout the procedure.
In some cases liposuction can be carried out under local anaesthetic but this is usually for smaller cases.
The type of anaesthesia used can be discussed with your surgeon at your consultation.
Am I suitable for surgical liposuction?
Patients who have stubborn areas of fat that cannot be reduced with diet or exercise are the best candidates for surgical liposuction. Liposuction is not a method of weight loss and you should be as close to your ideal weight as possible before the procedure. If you are unsure give us a call to discuss the areas you are interested in treating.
To find out if you are suitable for liposuction you will need to come in for a consultation with one of our surgeons who will be able to assess you and go through your medical history.
Scar revision is Available in these Clinics
Outstanding care, patient satisfaction and results mean everything to The Private Clinic Team
Read about our patients' experiences to see what you can expect from our award-winning procedures.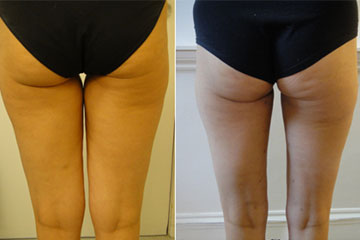 MicroLipo & Breast Fat Transfer – Fat from inner thighs […]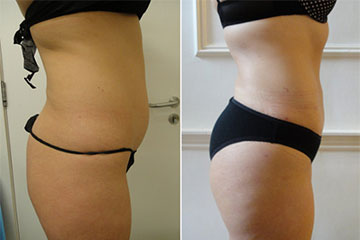 Fat Transfer to the Buttocks "It's changed my life in […]
Dr Fallhadar did an exceptional job, he made me feel comfortable from start to finish. Fiona his assistant was also incredibly helpful and supportive throughout. They are so natural and I would highly recommend him to anyone, particularly if you want a natural and problem free result
The derma pen training was very intensive in terms of the theory and both practical i learnt so many different techniques Dr Farah was amazing in her teaching skill and was able to Answer all my concerns
I work with Mr Riaz Agha, a Harley Street Plastic Consultant Surgeon at one of his private clinics. I am impressed with not only his standard and quality of work but also the care and kindness that he shows to all of his patients and team. I have worked with a huge variety of different consultants over the years but Mr Argha really stands out and I would highly recommend him to friends and family, and of course if ever I consider to have any procedures in the future. Marie
I had laser treatment on face by Emma, the results are amazing I can actually go foundation free. All the team were friendly and approachable.
I had a breast reduction performed by Mr Navid Jallali. I am absolutely thrilled with the results. I have less backache and less neck ache. The size and shape are absolutely fabulous.The clinic was amazing. The nursing staff in the hospital were superb. I would not hesitate to recommend this clinic and Mr Jalalli to anyone wanting a breast reduction.
A really positive experience. Alex is a fantastic patient co-ordinator, so friendly and reassuring. After a few changes of plan due to Covid lockdown, I feel so grateful to have had the opportunity to have Dr Fattah performing my procedure. Extremely thorough and precise from the first consultation, I really trusted him. My main aim was to restore my figure after children/breastfeeding, with a really natural look that would work with my lifestyle, gym etc. Dr Fattah really "got" this and I trusted his judgement on size of implant and placement completely. I'm absolutely delighted with the result and the aftercare support has been great – surgery follow up and then annual check ups for reassurance. Thank you team, wouldn't hesitate to recommend ?
From the start to finish of my T-Lift procedure, I felt in good hands. The entire team at The Private Clinic were very caring and professional. Mr Falladah is an excellent surgeon, he explained everything clearly -before and during the procedure – and has a calm and reassuring manner. Because I was well-informed regarding what to expect after surgery, I was able to manage with minimal pain medication, but I'm glad I took a couple of days off work to recover. I'm really pleased with the results – a five star recommendation!
I had preservation rhinoplasty with Dr Rochira in December 2019. I couldn't be happier with my results. The results are very natural-looking and I feel so much more confident with my side profile. Dr Rochira is an amazing surgeon and I instantly felt comfortable. He knew exactly what I wanted and was very realistic with the results in my consultation. Thank you!
Dr. Rochira performed a preservation rhinoplasty on me in December 2019. I trusted his suggestions for my nose and now, 9 months later, I couldn't be happier with the results I'm seeing. I did not experience any bruising at all, only swelling around my eyes for the first couple of weeks — my nose itself took a few months to settle and I feel like it has really grown into the rest of my features. I entirely recommend this surgeon if you are looking for a natural result and an extremely pleasant experience.
Why Choose The Private Clinic
We are the UK's leading non-invasive cosmetic group and have some of the most experienced doctors and surgeons in the country working with us, including top Consultant Dermatologists in London. Many cosmetic clinics are unable to treat patients with darker skin due to the specific skills required and the difficulty of achieving the desired results. However our doctors have successfully treated hundreds of patients and have the experience needed to deliver excellent results every time.
We are able to offer medical assessment as well as treatment in our state-of-the-art minor surgery rooms at local clinics across the country.

CONSULTANT PLASTIC AND RECONSTRUCTIVE SURGEON
BSc, MB ChB, AFRCS (Ed), MRCS (Eng), FRCS (Plast)
GMC Number: 4219068