What's on this page
Medically reviewed by Lorcan Sheppard BSc MBBS FRCA, Chief Medical Officer for The Private Clinic of Harley Street, London.
Last Reviewed June 15th 2023
Related Treatments
Scars caused by surgery or traumatic injury are usually permanent and can cause a great deal of embarrassment, with some people going to great lengths to cover them up.
Scars are unique to the individual and circumstance in which they are formed – they are technically the body's natural way of healing from an injury. The good news is we offer a number of treatments here at The Private Clinic which can dramatically improve the appearance of scars.
Scar Revision Treatment
The type of scar revision treatment you opt for will depend on the size, location and character of your scar. It will also depend on your reasons for having treatment in the first place, such as if the scar is causing you distress because of its appearance or causing you an actual physical problem.
We offer three main treatments:
Steroid treatment: This involves injecting a steroid called triamcinolone into the scar. It is usually used in the treatment of keloid scars and after 4 to 6 sessions should produce excellent results. The keloids become flat, while the colour matches that of the surrounding skin.
Laser skin resurfacing: The revolutionary Pearl Laser is particularly effective in the treatment of acne scarring and pitted scars. This laser therapy uses heat to remove the very top layer of your skin, stimulating the growth of healthy new skin.
Surgical scar excision: This technique is used to reposition or reduce the size of the scar. The techniques we use include:
Excision and direct skin closure involves cutting the scar out and then drawing and stitching the surrounding skin together to form a new, neater scar.
Excision and repositioning involves cutting the scar out and changing the direction so that it runs along a natural, relaxed skin tension line.
Excision and skin grafting involves cutting out the scar and replacing it with a skin graft from a healthy part of the body. Skin grafts can be partial or full thickness.
There is no downtime with steroid treatment, however, you may need to rest up for a day or two after surgical scar excision and depending on the strength of laser skin resurfacing, a period of redness and skin peeling may occur in the days following treatment.
The Private Clinic have collaborated with Chrysalis Finance to offer 0% finance for our patients.*
*Acceptance is subject to status. Terms and conditions apply.
Scar revision is Available in these Clinics
Why Choose The Private Clinic
Expert medical practitioners with years of experience.
State of the art medical facilities, all registered by the CQC (Care Quality Commission).
Our innovative treatment choice means you will be offered the most advanced minimally invasive treatment options.
When it comes to non-surgical treatments we always strive to give you little to no downtime, so you can get back to enjoying life.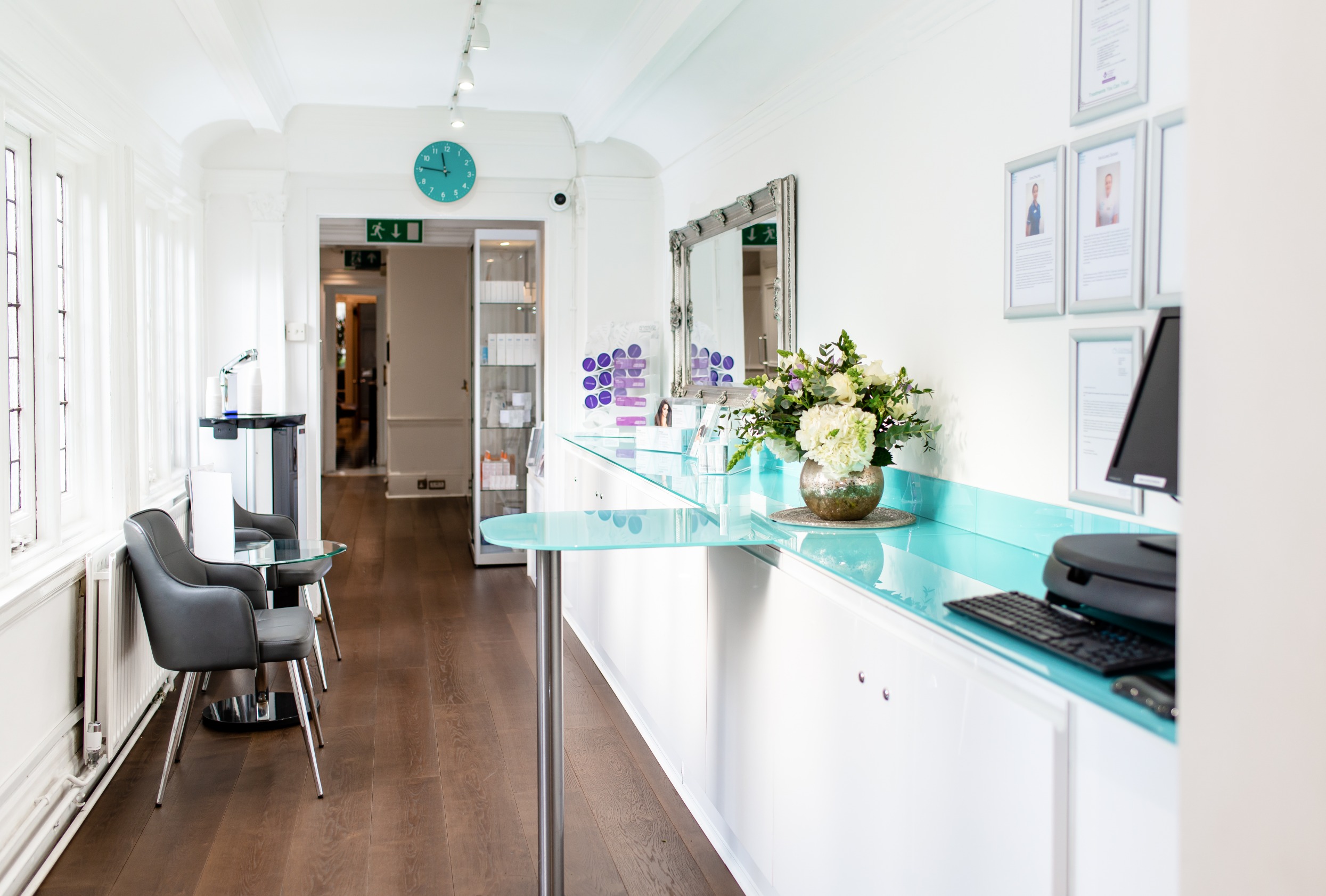 Meet our Medical Experts
We are the UK's leading non-invasive cosmetic group and have some of the most experienced doctors and surgeons in the country working with us, including top Consultant Dermatologists in London. Many cosmetic clinics are unable to treat patients with darker skin due to the specific skills required and the difficulty of achieving the desired results. However, our doctors have successfully treated hundreds of patients and have the experience needed to deliver excellent results every time.
We are able to offer medical assessment as well as treatment in our state-of-the-art minor surgery rooms at local clinics across the country.

Mr Adel Fattah
CONSULTANT PLASTIC & COSMETIC SURGEON
BSc, MB BChir, MRCS, PhD, FRCS (Plast)
GMC Number : 4764599
Manchester

Mr Mark Lloyd
PLASTIC & COSMETIC SURGEON
BM, MRCS (Eng), MSc, IM&T(Health), M.Phil, FRCS(Plast), ECFMG, Registered with Florida State Medical Board, USA
GMC Number: 4425050
London Harley Street

Ms Helena Antoniadou
CONSULTANT PLASTIC SURGEON
MBBS, MD & Surg (Hons), FRCS (Eng)
GMC Number: 3700956
Manchester & Leeds