Common skin treatments available at cosmetic clinics across the UK. First step should always be your GP so they can track and monitor your health. See below for a guide to common skin condition treatments: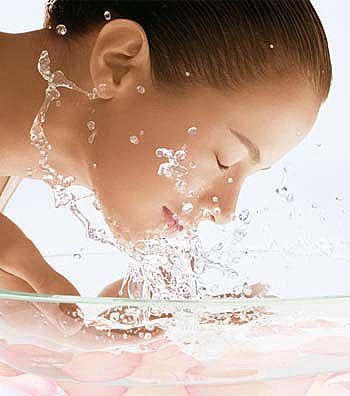 Acne
Lots of treatments available, including:
Isotretinoin (brand names include Roaccutane and Accutane) acne drug
N-Lite laser therapy (destroys bacteria that cause acne and promote new skin cell growth)
Antibiotics (evidence of growing resistance)
Light based therapy (non-laser treatments, light attempts to destroy bacteria behind acne)

Alopecia Areata
This is a general term to describe patches of hair loss and differs from total hair loss and male pattern baldness. Treatments will vary between men and women as different hormones may be the cause of hair loss. Common treatments include:
Hair loss medication (minoxidil and finasteride)
Hair Transplants (FUE and FUT hair transplant methods available for scalp, eyebrow and facial hair transplants)
Hair therapy (you can use laser combs and helmets as well as non-medical massages)
Hirsutism
This is a term to refer to excessive hair growth in women. People with polycystic ovarian syndrome (PCOS) are often affected. Common treatments can include:
Laser hair removal (permanent hair reduction)
Electrolysis (permanent hair removal)
Finasteride (hair loss medication commonly used for men can help with some specific cases)
Hyperhidrosis (Excessive Sweating)
Hyperhidrosis is excessive sweating. General hyperhidrosis is harder to treat but localised areas can be effectively treated.
Aluminium Chloride (often found in enough quantity in prescription antiperspirants but sore skin is a common side effect and requires frequent application)
Botox – the Botulinum toxin has a lot of cosmetic and medical uses. For excessive sweating it blocks the action of the nerves that activate the sweat glands if administered correctly
Keloids
When scars form they can sometimes continue to grow, forming raised bumpy scars. Keloid scars are more prevalent in darker skin types.
Steroid Injections can help to flatten early keloid scars
Surgical excision is the cutting out of the scar, must take careful precautions to avoid another one forming
Cryotherapy – freezing the area with liquid nitrogen can be effective in some cases
Melasma 
Melasma, also known as 'chloasma' is a skin condition characterised by lighter, darker or grey patches of pigmentation, usually on the face. Most common in women with darker skin types who come from sunny climates.
Skin care products – specialised skin care products available from cosmetic clinics will be sensitive to skin conditions and help to improve the condition
Chemical peels can help to take away the darker pigmentation in the skin
Laser treatments, such as Laser Skin Resurfacing, can significantly reduce the darker pigmentation that forms with melasma
Cosmetic Camouflage will help to protect the skin and reduce the visibility of any pigmentation differences in the skin
Plantar Warts (Verrucas)
Warts (or verrucas) come in many forms and should be assessed medically before any treatment is confirmed so a consultation with a skin doctor is usually the best first step.
Warts can be removed by cryotherapy – liquid nitrogen is applied to the area, effectively freezing the infection
Electro-cauterisation – a specially designed rod with an electric tip is guided over the wart, burning it off and sealing the wound. It must be done carefully to avoid scarring and is usually more precise than cryotherapy but it is more expensive
Surgical excision – it is possible to slice the wart off
Salicylic acid can be applied to remove the wart – available in shops in low concentrations, cosmetic clinics can apply stronger concentrations
Rosacea
Rosacea is another common skin condition that affects many men and women in the UK. It is characterised by common or persistent redness to the face and sometimes the neck. It can lead to further complications if left untreated.
IPL (Intense Pulse Light) therapy can be used to treat dilated blood vessels and redness
Oral medications, like antibiotics and isotretinoin (famous acne drug with many uses)
Any damage to the eye or nose needs to be seen by a specialist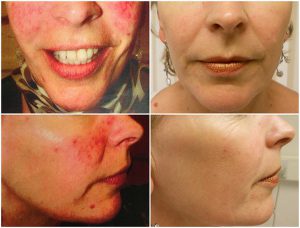 The Private Clinic
We are the UK's leading non-invasive and minimally invasive cosmetic group of clinics and have some of the most experienced specialists in the industry that can advise on the best treatment for skin conditions. We treat thousands of patients every year offering our knowledge and expertise.
All of our Clinics are registered with the Care Quality Commission.
Our Consultant Dermatologist; Dr Rishika Sinha, MA(Cantab), MB BChir, MRCP(Derm). GMC Number: 6092256 is able to consult on the condition at our London Harley Street clinic,
We also have skin specialists are available at all of our clinics in UK – Birmingham, Bristol, Leeds, Manchester and Northampton
To find out more about our treatments or to book an appointment, give us a call on 0333 920 2471 or use our online contact form.