Here at The Private Clinic we have over 30 years' experience in offering the most advanced, minimally invasive treatments for all types of veins and we pride ourselves on being one of the UK's most recognised, specialist varicose vein clinics with nationwide locations.  We are able to offer to offer non-surgical varicose vein treatments to 99% of patients that come to see us and together with our team of pioneering Vascular surgeons we have an impressive success rate for our EVLA treatment.
What are Varicose Veins and how are they treated?
Varicose veins are enlarged, swollen veins that most often appear on the legs but can be seen elsewhere. They sometimes appear blue or purple but are often just noticed as a bulging lump under the skin which can be unsightly and even painful to some.
Firstly we would invite you to come in for a consultation, you are welcome to see an advisor free of charge. When you meet the surgeon we are proud to offer a private surgical scan as part of the consolation fee and at no extra cost to yourself.
There are 4 options for treating Varicose Veins; EVLA (Endovenous Laser Ablation), VenaSeal, Foam Sclerotherapy and a Phlebectomy.
EVLA uses ultrasound technology to locate the problem vein and heat to eliminate it.
VenaSeal uses a medical adhesive to to close varicose veins.
Sclerotherapy is great for thinner veins and uses a liquid solution which converts to foam, blocking the vein encouraging the body to shut the vein down naturally.
Phlebectomy involves a hook to entering very small incisions under local anaesthetic to remove the veins.
To find out more about Varicose Veins and the treatments click here.
As well as impressive results we are happy to report that our treatments require minimal to no downtime, they are literally walk-in, walk-out procedures. Gone are the painful days of stripping veins!
If your veins are the thinner thread or 'spider' veins then a simple laser treatment may be the best option for you. Sometimes a combination of treatments is required, that's why we are firm believers in creating a plan with you and for you, there's no one-size-fits-all when it comes to your body.
Where can I get Varicose Vein treatment near me?

Here at The Private Clinic we have a number of clinics and doctors you can visit for Varicose Vein treatments. We cannot overstate their experience and expertise.
London Harley Street varicose vein clinic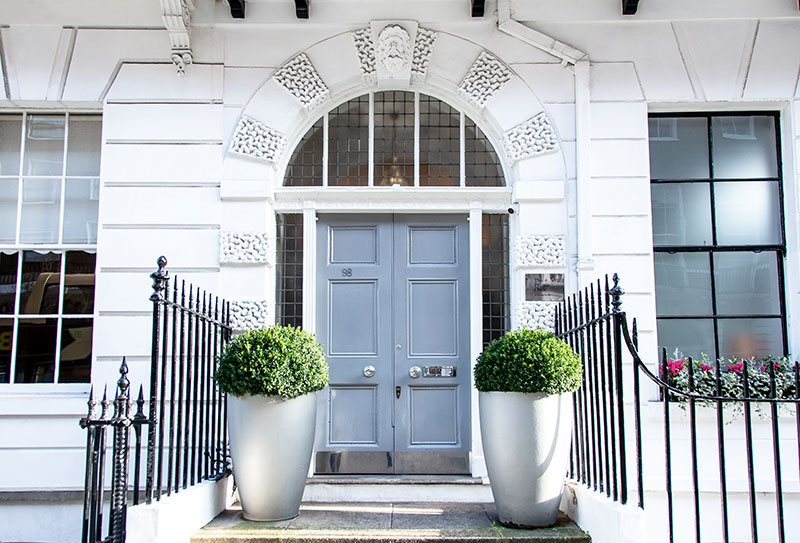 At our London Harley street veins clinic you will be able to see Mr Constantinos Kyriakides or Mr Dynesh Rittoo.
Our London clinic is close to Bayswater, Hyde Park, Green Park, Soho, Notting hill, Kings Road, Kensington, South Kensington, Chelsea, Fulham, Battersea, Regents Park, St Johns Wood, Primrose Hill, Victoria, West End, Marylebone, Knightsbridge, Belgravia, Mayfair, Holland Park, Earls court and Fitzrovia.
Bristol varicose veins clinic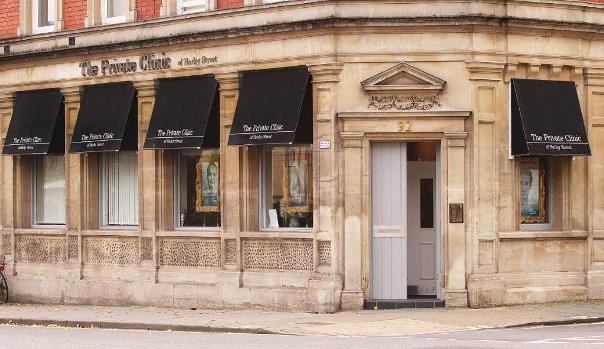 At our Bristol veins clinic you will be able to see Mr Charles Ranaboldo. Our Bristol Clinic is located in Clifton which is easily commutable from surrounding areas including; Bedminster, Cotham, Kingsdown,  Leigh Woods, Totterdown, Redcliffe, Redland, St Pauls Bristol, St Phillips Bristol, Westbury on Trym, Portishead, Henleaze, Winterbourne, Frampton Cotterell, Almondsbury, Bath, Clevedon, Downend, Frenchay and Hambrook
Birmingham varicose veins clinic
At our Birmingham veins clinic you will be able to see Professor Rajiv Vohra. Our Birmingham Clinic is easily commutable from surrounding areas including; Lichfield, Sutton Coldfield, Solihull, Shrewsbury, Kidderminster, Hampton in Arden, Leamington Spa, Stratford, Edgbaston and Harborne.
Manchester varicose veins clinic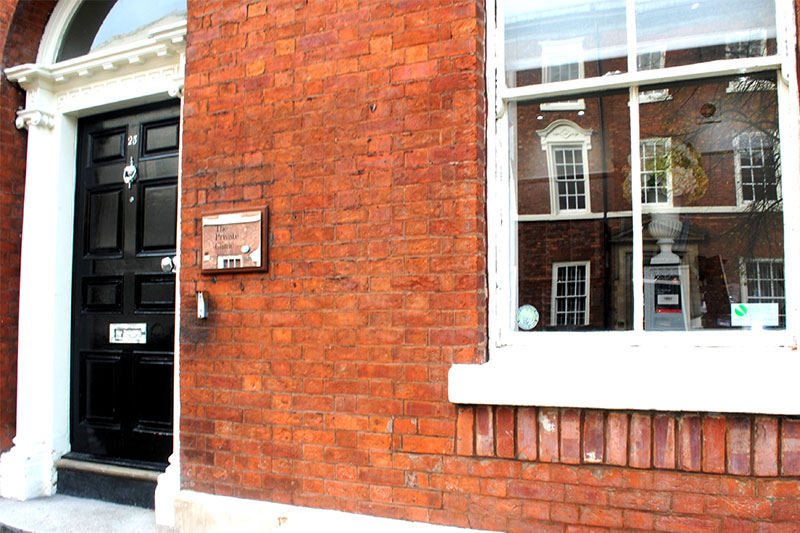 At our Manchester veins clinic you will be able to see Mr Tahir Hussain or Mr Ferdinand Serracino-Inglott. Our Manchester Clinic is easily commutable from surrounding areas including; Hale/Hale Barns, Bowdon, Alderley Edge, Wilmslow, Macclesfield, Leigh, Prestbury, Nantwich, Tarporley, Knutsford, Worsley, Altrincham, Cheadle and Deansgate.
Leeds varicose veins clinic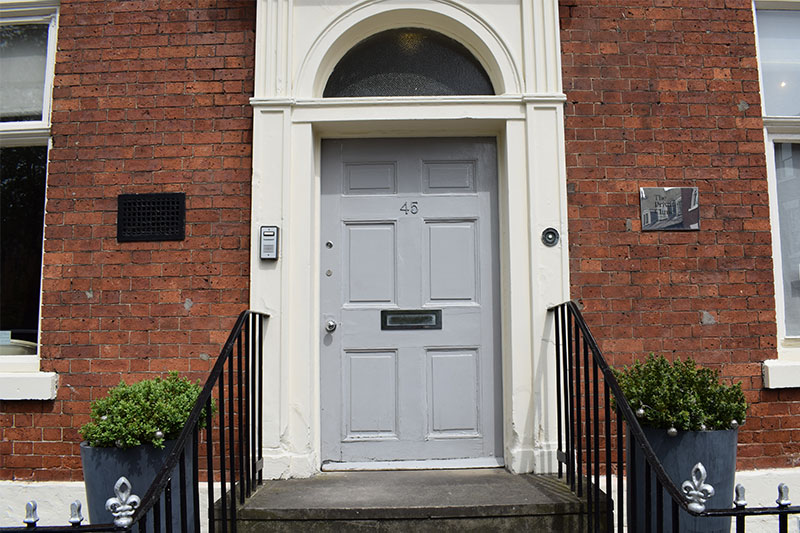 At our Leeds veins clinic you will be able to see Mr Tahir Hussain. Our clinic in Leeds is easily commutable from the surrounding areas of; Farsley, Leeds city centre, Methley, Oulton, Stanningley, Yeadon, Roundhay,  Chappel Allerton, Scarcroft, Headingly, Wetherby, Pudsey, Calderdale, Kirklees, Otley, Harrogate, York, South Yorkshire, Sheffield and Doncaster.
Bexhill Varicose Veins Clinic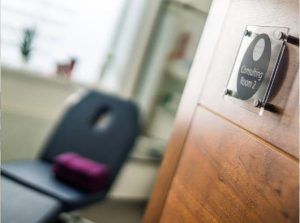 At our consulting room at Bexhill Veins Clinic you will be able to see Dr Mo Farris. Our Bexhill consulting room is in a ideal location for patients from East Sussex, located at an equal distance from Brighton and Kent, between Eastbourne and Hastings.
Bournemouth Varicose Veins clinic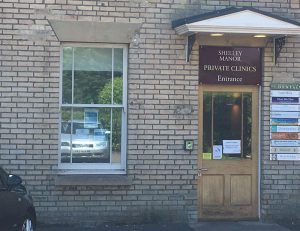 At our consulting room in our Bournemouth veins clinic you will be able to see Mr Dynesh Rittoo. Our Bournemouth Varicose Vein Clinic is not far fromWinchester, Salisbury, Dorset, Hampshire, Plymouth, Poole, Southampton, Isle of Wight and Portsmouth.
Northampton Varicose Veins clinic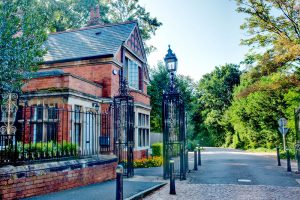 At our Northampton veins clinic you will be able to see Mr Rajiv Pathak. Our clinic in Northampton is easily commutable from the surrounding areas of Northamptonshire including; Yardley Hastings, Collingtree Park,  Boughton, East Hunsbury, Great Brington , West Hunsbury, Great Houghton, Grange Park, Little Houghton, Abington, Maidwell, Golf Lane, Harrington, Sandy Lane, Chapel Brampton, Wootton, Kelmarsh,, Abington Vale, Grendon , Weston, Kislingbury, Althorpe, Quinton, Ashton, Harlestone, Upper Harlestone, Guilsborough, Roade, Stanwick, Wellingborough, Raunds and areas from the East Midlands, Leicester, Peterborough, Northants, Cambridge, Norwich and Norfolk.
Varicose Veins Before and After Photos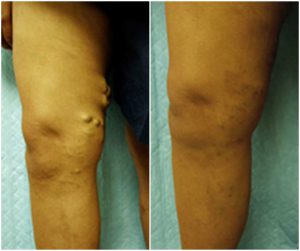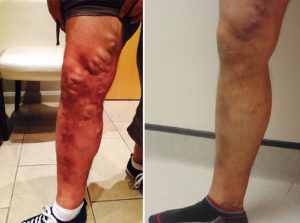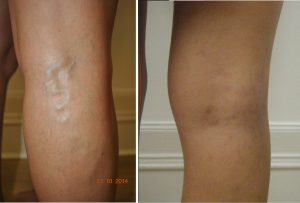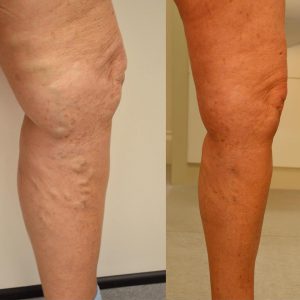 Varicose Vein Patient Testimonials/Reviews
"I'm so pleased with the results and it is really life changing for me!" * -Nicole Hopkirk, Former Managing Editor, MSN Health

"I have been a patient of the Bristol clinic for a few years after having treatment on my varicose veins with Mr Ranaboldo which was very successful. " – Mrs B, Bristol

"This was a big step for me to take both financially and physically but I have no regrets and am glad I went through the Private Clinic. I wouldn't hesitate to recommend both Mr Ranaboldo and the clinic." – Rachel, Bristol

"Came to The Private Clinic to have thread veins treated. Dr Rittoo was extremely professional and caring in his manner and treatment with me. The staff were lovely, would highly recommend this clinic. Very happy with the results so far." – Heather, London

"I attended the Manchester clinic for the EVLA varicose vein treatment with Mr Inglot. I had a large amount of unsightly veins which caused me discomfort. I was supported throughout the procedure by the clinic staff and Mr Inglot. Although I had a large amount of veins treated my recovery was swift and simpler than I expected and I am delighted with the result".- Pat, Manchester

"Excellent service and customer care from Mr Rittoo, Stefanie and all the team at The Private Clinic, Glasgow. I'm delighted with the results. A quick, efficient and pain free treatment. Wish I had done it sooner as I can now show off my legs after years of hiding them." – Joanne, Glasgow
Varicose Vein Treatments The Private Clinic
Here at The Private Clinic we offer competitively priced walk-in walk-out varicose vein procedures that are performed by some of the Country's top Consultant Vascular Surgeons. Our surgeons have also performed amongst the highest number of EVLA treatments in the UK, and have helped develop the procedure into the safe and highly recommended method it is today.
Expert Vascular Surgeons at The Private Clinic
Why choose The Private Varicose Vein Clinic:
The least invasive method for varicose veins and thread veins removal treatment for your legs, body and face.
Our Consultant vascular surgeons are pioneers in EVLA(Endovenous Laser Ablation) and have treated thousands of patients.
No lengthy downtime or recovery required.
The NICE (National Institute for Clinical Excellence) Gold Standard for treatment of Varicose Veins findings show that the success rate after five years for EVLA is 95.4%.
A consultation with one of our Consultant Vascular Surgeons costs £150, including a free ultrasound scan of your legs (usually priced between £350 and £450 at most clinics and private hospitals).
We focus on the underlying cause of your veins and you will only see a Consultant Vascular surgeon for varicose veins.
We have treated thousands of patients who have regained their confidence whilst avoiding health issues.
Treatment takes one hour, you can go home shortly after being treated.
Owing to our success, we have been featured on Channel 4's Embarrassing Bodies, TLC's My Naked Secret and featured in Harper's Bazaar's Cosmetic Tweakment Trends for 2019.
We have carried out over 7,000 procedures in treating Veins.
Read our extensive varicose vein FAQs
Hear from previous patients in our varicose vein patient stories
Find out more information in our varicose vein blogs
Download our varicose vein treatment brochure
To find out more about our varicose vein treatments or to book a consultation you can call 0333 920 2471 or use our Varicose Vein online contact form.