The Private Clinic in Manchester is located on 25 Saint John Street located near the Spinningfields district just off of Deansgate road which runs through the city centre of Manchester. The state-of-the-art clinic boasts a wealth of experienced surgeons as well as advanced nurses, doctors and practitioners.
Our Manchester clinic focuses a lot on non-surgical and minimally invasive treatments to allow patients to get the best results with minimal impact of their daily life. Over the past couple of months, the range of non-surgical treatments available in Manchester has developed and they are now ready to showcase their offerings at a CoolSculpting, Emsculpt and Nutrition event held at Menagerie, One New Bailey, Manchester, M3 5AY on Thursday 27th Feb at 6.30pm.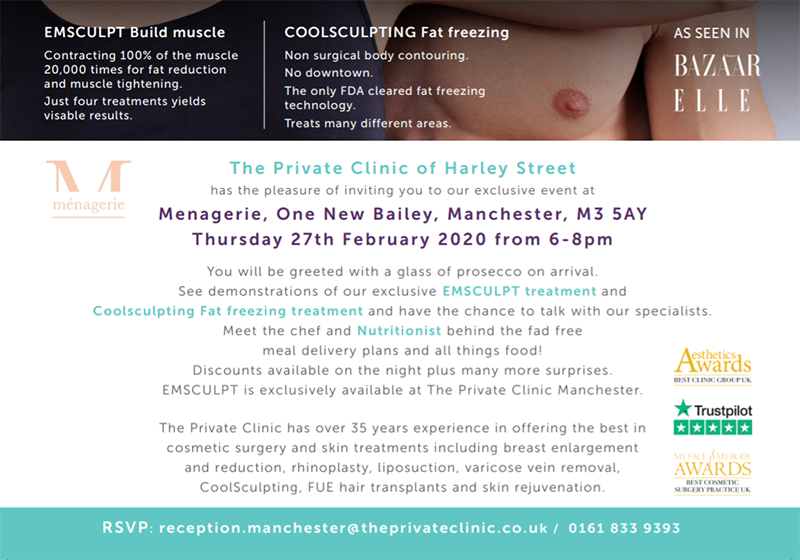 This exclusive event will allow patients to see the treatments in action and find out more about what The Private Clinic in Manchester has to offer.
What's new in Manchester?
Emsculpt
Emsculpt is Manchester's most recent new arrival, it is a non-surgical muscle building, body shaping and fat reduction treatment that not only reduces fat but helps to tone, strengthen and build the muscles in the areas treated. Emsculpt treatment targets the stomach/abdomen, buttocks/butt lift, upper arms/biceps/triceps, thighs and calves.
Emsculpt treatment uses High Intensity Focused Electro-Magnetic Technology (HIFEM) to contract the muscles beyond what is possible through physical training which results in improved muscle tone and enhanced fat metabolism. The HIFEM technology is said to induce 20,000 supramaximal muscle contractions in 30 minutes which means that one procedure is the equivalent to 20,000 sit-ups and squats!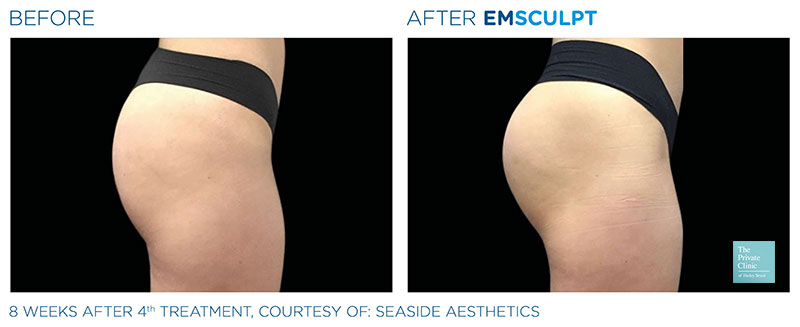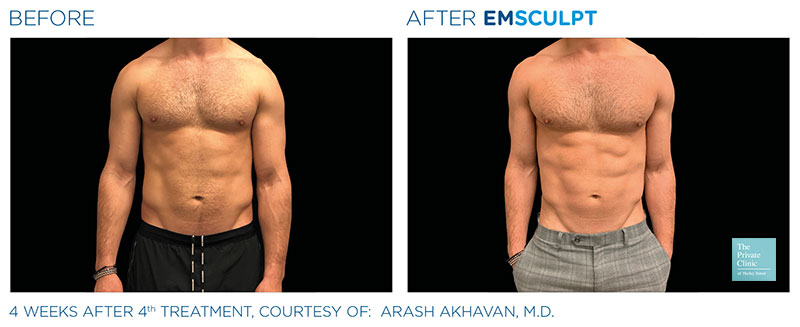 CoolSculpting
CoolSculpting or Fat Freezing is a non-surgical fat reduction treatment where areas of stubborn fat are frozen and naturally eliminated by the body. The FDA approved treatment is highly effective at eliminating specific fatty areas such as the chin, upper arms, bra fat, flanks, abdomen, thighs, back and buttocks. The treatment can take as little as 35 minutes to perform, involves no downtime and visible results can be seen within 8-12 weeks. With over 7 million treatments carried out worldwide, it is quickly becoming a popular treatment in our fat reduction treatment in Manchester.


Body Ballancer®
The Body Ballancer® is a compression therapy treatment which uses the techniques and principles of manual lymphatic drainage massage and is a great add-on treatment to CoolSculpting, EmSculpt and even surgical procedures such as Liposuction and breast surgery to help promote healing.
The treatment involves wearing specialised garments for either the top or lower half of the body which inflate to simulate a gentle to firm massage which targets every inch of the areas being treated. Body Ballancer® can be really effective in helping with;
Liposuction & CoolSculpting Results
Gut Health
Cellulite
Lymphoedema/Lymphedema
Skin Tone
Detox
Weight Loss
Fitness
Stress Relief
Water Retention in Pregnancy
Body Ballancer® treatments are customizable depending on your area of concern and can take anywhere from 30 minutes to an hour. There is no downtime following treatment and you will be able to return to your usual activities immediately after treatment. We will always recommend a course of treatment to help you get the best result.
Why choose The Private Clinic in Manchester?
We are also able to offer you word-class top specialists in;
Cosmetic & Plastic Surgery – Our team of expert surgeons offer a range of breast, body and facial plastic surgery procedures performed in hospitals in Manchester.
Liposuction – Our expert liposuction team offer a range liposuction techniques including vaser liposuction, Hi-Def Liposuction, Mid-Def Liposuction and 4D Lipo.
Hair Transplants – We are able to consult and perform FUE Hair Transplant procedures in-house at our hair restoration clinic in Manchester. Our expert hair restoration surgeon has performed over 800 Hair Transplant Procedures and can perform beard, eyebrow and unshaven hair transplants.
Varicose Vein Removal – Our resident vascular surgeon was one of the first in a new generation of Vascular Surgeons to pioneer minimally invasive procedures and is committed to providing the newest, most pioneering techniques for his patients. Varicose vein removal procedures can be performed in-house at our varicose vein clinic in Manchester.
Aesthetics/Rejuvenation & Skin Care – We have a team of expert nurses, doctors and practitioners who are very knowledgeable in skin care and the best treatments and products to help reduce the appearance of skin concerns such as wrinkling, acne, sagging and pigmentation.
To find out more about the treatments available in Manchester, to book a consultation or to enquire about our open day events, please contact the clinic on 0161 833 9393 or use our online contact form to book a consultation.