There are many reasons why women opt for liposuction treatment. Many women come to see us after going through pregnancy and express how they are not happy with the appearance of their body which can really affect their self-esteem and confidence. We also see women who are leading very active lifestyles but are still having problems with excess fat in certain areas that no amount of exercise or healthy eating are proving able to fix.
There is no defined area that women tend to target with liposuction as each woman will carry their weight differently. However, there are some common problem areas that are common across female patients which include the abdomen, flanks and thighs.
There is a large choice of liposuction treatments and non surgical fat removal techniques out there to choose from. At The Private Clinic, we are able to offer our patients a choice of what treatment they feel may be right for them, with advice from our expert liposuction surgeons. The best liposuction results are not necessarily from any treatment or technique in particular but are instead down to the surgeons experience and level of care.
Vaser Liposuction
Vaser liposuction is one of our most commonly performed liposuction procedures. It uses ultrasound energy to liquefy the fat cells before they are then removed through a gentle suction process. The procedure is carried out under local anaesthetic with sedation and you can expect to achieve subtle and natural results.
We also offer a selection of different vaser liposuction techniques including;
Micro Lipo
Micro Lipo is a technique that can be applied to the majority of liposuction procedures including both vaser liposuction and traditional liposuction. It involves using much smaller cannulas to extract the fat from the body. The size of cannulas to be classified as micro lipo range from 0.9mm wide to the largest of which is 3mm wide. Micro lipo can remove up to 3.5 litres of fat in one treatment and it is perfect for targeting smaller problem areas in particular such as bingo wings, double chins, inner thighs, love handles and the knees.
Surgical Liposuction
Surgical liposuction, also known as traditional liposuction, liposculpture or suction-assisted lipectomy is a cosmetic surgery procedure that can help sculpt the body by removing unwanted fat from specific body areas. Liposculpture can be performed almost anywhere on the body and is commonly performed at the same time as another surgical procedure such as an abdominoplasty which is then also known as a Brazilian Tummy Tuck. The ideal candidate for liposuction should be of average weight, with firm, elastic skin who has pockets of excess fat in certain areas. It is also key to come in with realistic expectations.
Choosing the best liposuction procedure for you can be a challenge, we advise booking a free consultation with one of our expert liposuction surgeons and doctors who will be able to assess you in person, look at your medical history and listen to what results you are expecting to achieve which will enable them to give you their treatment recommendation and help you make a more informed decision by explaining each choice in detail and providing you with one of our Liposuction Patient Guides.
Before and After photos of Liposuction for Women
Vaser Lipo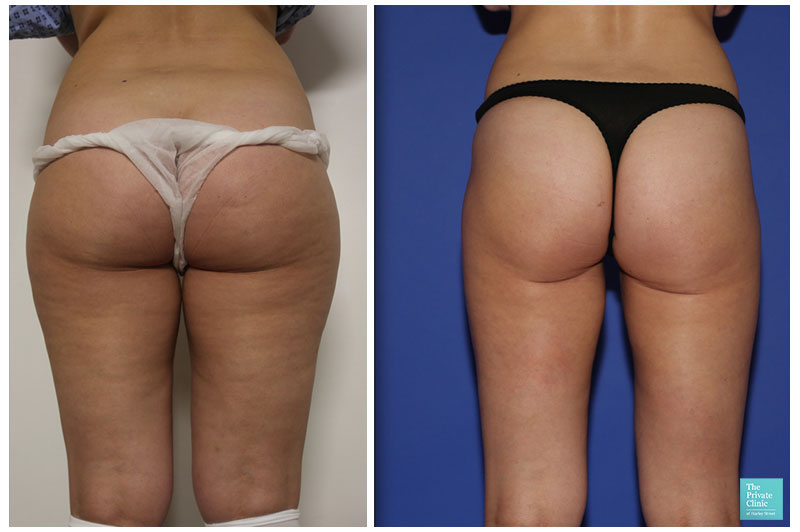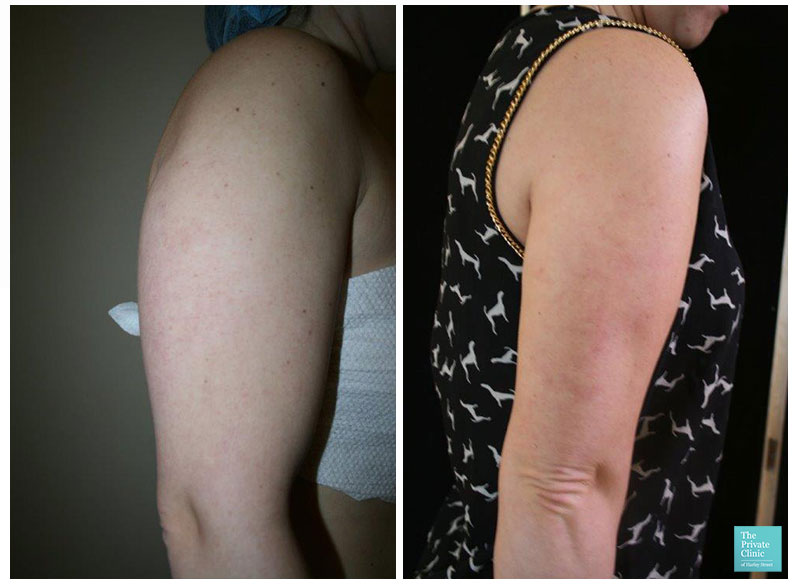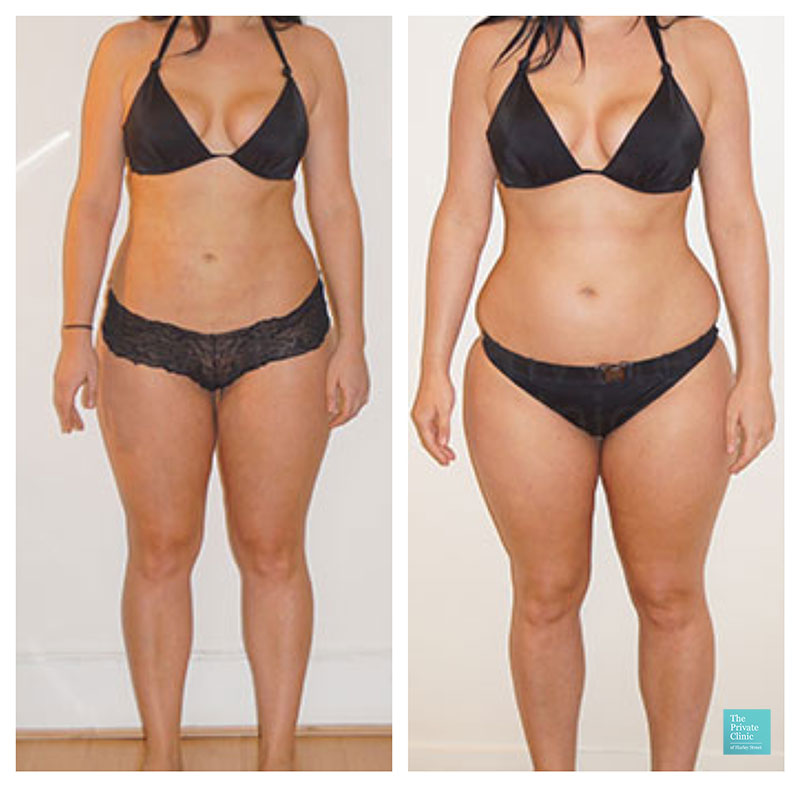 See more vaser liposuction before and after photos
MicroLipo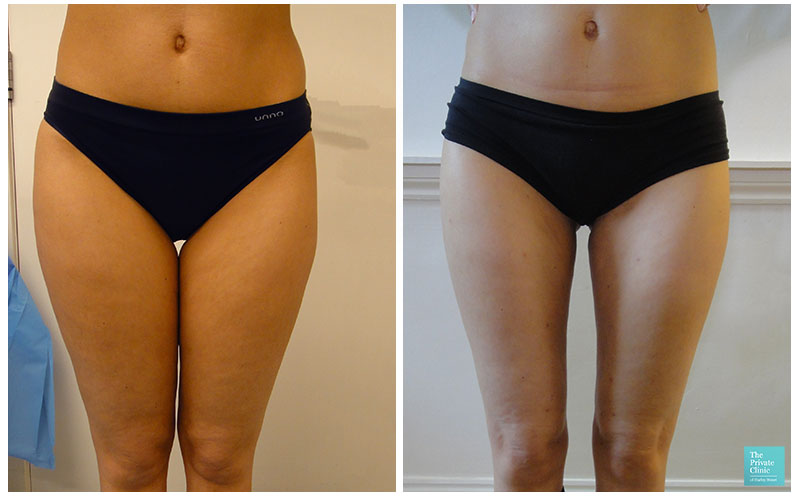 See more microlipo before and after photos
Surgical Liposuction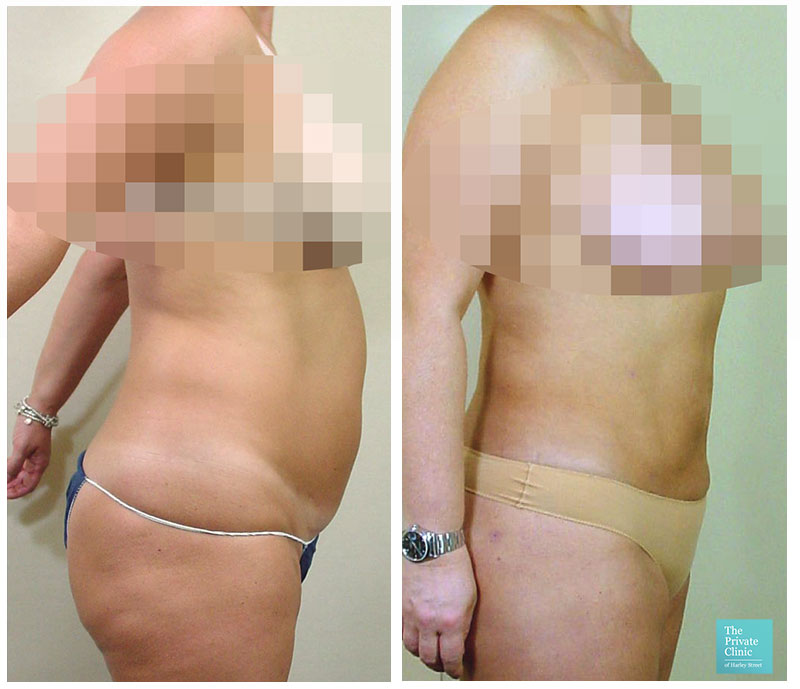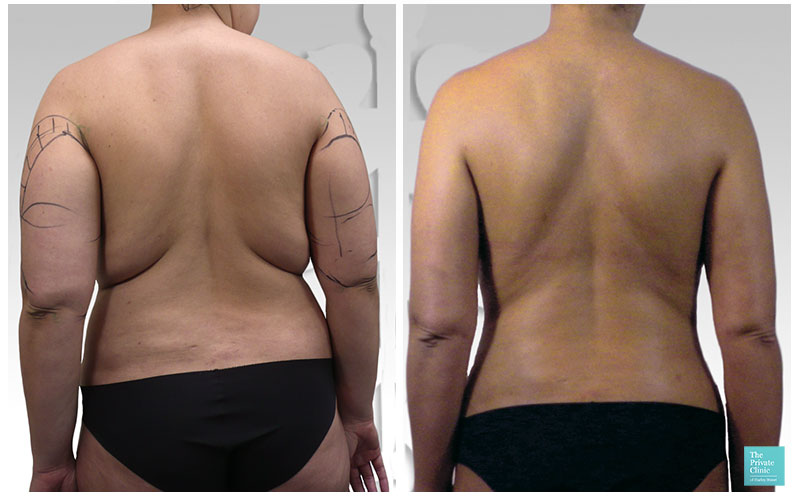 See more surgical liposuction before and after photos
Why choose The Private Clinic for liposuction for women?
The Private Clinic's Doctors have performed over 11,000 VASER Liposuction treatments to date, more than any other clinic in Europe. We were the first clinic to launch Vaser in the UK.
The Private Clinic prides itself on ensuring you have the best quality and most comprehensive care:
Consultations with specialist surgeons.
24 hour patient helpline to ensure you are always in the best of hands.
As many post-operative care and appointments with your surgeon, doctor and nursing team as required.
One year cover for all surgical, hospital and nursing care, in case of any medical issue giving you peace of mind*.
Comprehensive patient information, every step of the way
Highly experienced surgeons and doctors who have years of experience in vaser liposuction.
Outstanding hospital facilities.
Competitively priced for our expertise and experience.
With over 35 years' experience of Cosmetic medical Excellence, you are in safe hands.
Our excellent reputation for patient safety and satisfaction, honest advice and outstanding care means your journey with The Private Clinic will be an exciting experience to a newfound shape.
We have outstanding hospital and clinic facilities in London Harley Street, Birmingham, Manchester, Leeds and Northampton.
Our excellent reputation for patient safety and satisfaction, honest advice and outstanding care means your journey with The Private Clinic will be an exciting experience to a newfound shape.
To find out more about Liposuction for women at The Private Clinic call 0333 920 2471 or click here to use our liposuction online contact form to book an appointment.