VASER 360 Leg Contouring
For the ultimate in control over your legs, VASER 360 fat removal and body contouring treats the upper leg circumferentially.
What's on this page
Medically reviewed by Lorcan Sheppard BSc MBBS FRCA, Chief Medical Officer and the Medical Advisory Committee for The Private Clinic.
Last Reviewed July 16th 2020
Related Conditions
Women tend to store fat on their thighs, making some feel uncomfortable about displaying their legs in public. Some of us have general lumps and bumps on our outer thighs, which again can knock confidence when it comes to wearing smooth clothes.
Toned thighs can be hard to achieve for many people, with stubborn fat deposits making weight loss and exercise difficult to achieve and maintain. The area has previously been hard to treat through traditional liposuction, which is unable to offer exact precision without leaving marks and dimples.
What is VASER 360 Legs?
For the ultimate in control over your legs, VASER 360 fat removal and body contouring treats the upper leg circumferentially. Working 360 degrees around the leg, it targets the thighs, knees and buttock crease using VASER Lipo – a minimally invasive body contouring procedure.
VASER is less invasive than traditional liposuction and, because it differentiates between fat and important tissues such as nerves, blood vessels and connective tissues, the risk of damage to other tissues is significantly reduced. There is no hospital stay and the treatment is walk-in walk-out, with minimum downtime.
Whereas before VASER Lipo procedures were often limited to specific single areas, VASER 360 allows patients to achieve perfect pins the whole way round. Dr Dennis Wolf works at The Private Clinic to offer VASER 360 to women and men. Dr Dennis Wolf uses specialised, smaller cannulas to remove broken down fat tissue to achieve sleek, smooth legs.
Thigh Liposuction & Contouring
When contouring any part of the body it is important to keep the body's natural proportions in mind. This helps to create a natural silhouette that is fitting to the patient's whole body. Understanding these proportions and correcting body asymmetries and imperfection is an art that every surgeon must practice before performing on patients. When looking at thigh correction, the surgeon must take the front and back as well as the inner and outer thigh view to ensure the surgical technique is balanced for a 360 finish.
The Leonardo Da Vinci Approach
The first step involves an overall evaluation of the whole lower body proportions, by looking at the buttocks, thighs, lower legs, side view, 3/4  view on both sides, together with the classical front and back views. By adopting a total view of the asymmetries and body disproportions of the patient, this allows a better understanding of the areas where the VASER lipo will be performed. The procedure is then planned around the amount of body fat to be removed, skin laxity and flaccidity of the body. The aim is to create a natural more proportionate shape.
In cosmetic surgery the thigh area has always been a sensitive area as many doctors don't have the knowledge, expertise or skill to perform a complete 360 thigh liposuction.
We believe that a tri-dimensional approach is key to achieve harmony between the different areas.
Advantages of VASER 360 Lipo:
Once the fat is gone, it will not return.
It is a walk-in walk-out procedure, with minimal downtime and time needed off work.
It is a specialised technique designed to minimise the discomfort and bruising involved in surgical options
Local anaesthetic is used
Transform your legs in one procedure
Our VASER 360 doctors have performed hundreds of VASER procedures for The Private Clinic
Good skin retraction is possible
as seen in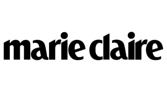 FAQs
What is the difference between Smart Lipo / Laser Lipo and Vaser Lipo?
Smart Lipo or Laser Lipo is a different type of liposuction to vaser liposuction. Although they are both used to remove stubborn areas of fat and to contour the body shape they both use different techniques. Smart liposuction which is also referred to as laser liposuction or laser lipolysis uses laser technology but vaser liposuction uses ultrasound technology to target the fat.
Smart lipo is newer than vaser liposuction but we believe that Vaser Liposuction is still the most advanced and effective form of liposuction which is why this is the only type that The Private Clinic offer in our clinics.
Vaser Liposuction uses ultrasonic technology which allows for specific areas of fat to be treated (Vaser liposelection). Due to this, the surrounding body tissues are then left untouched which results in far less bruising and swelling and a shorter recovery time.
To find out more about Vaser Lipo at The Private Clinic click here to make an appointment.
What areas can be treated with Vaser Liposuction?
Neck / Chin
Upper Arms
Upper Back / Lower Back
Male Chest
Abdomen / Tummy
Flanks / Hips
Outer thighs / Inner thighs
Knees
Buttocks crease
How much does VASER Liposuction cost?
The cost of a Vaser Liposuction procedure will depend on the number of areas being treated. Everyone's Vaser Lipo procedure is different and put together as a package for the patient. Your treatment plan will be discussed at your consultation once your surgeon has seen you and knows what you wish to achieve from the procedure. Your patient coordinator will provide you with a detailed quote for your procedure and discuss our various finance packages available too.
VASER Liposuction popular areas treated are abdomen (tummy) – love handles (flanks) – bra strap fat (back fat) – inner thighs – outer thighs (saddlebags) – male chest (man boobs, or moobs) – buttocks, knees – ankles (or mankles for men) – chin (double chin) – sagging jowls and arms (bingo wings).
Can I see Vaser Liposuction before and after photos?
Click here to see Vaser before and after photos. Your Vaser surgeon will also be able to show you before and after photos in your consultation.
Do you have a Vaser Liposuction clinic near me?
Where to get vaser liposuction in London?
Our Vaser Liposuction procedures in London are performed at our boutique hospital in Fitzroy Square London.
Consultations can be arranged with our liposuction doctor at our London Harley Street clinic.
Our clinic in London is located on 98 Harley street, W1G7HZ.
The Private Clinic also has clinics located in:
Where to get vaser liposuction in Manchester?
Manchester –  25 St John Street, M3 4DT
Where to get vaser liposuction in Birmingham?
Birmingham – 88 Hagley Road, B16 8LU – West Midlands
Consultations can be arranged with our expert patient coordinator at our Birmingham clinic. All vaser liposuction procedures will take place at our boutique hospital in Fitzroy Square London.
Where to get vaser liposuction in Leeds?
Leeds – 45 Park Square North, LS1 2NP – Yorkshire
To find out more about booking a consultation at a clinic near you, contact us here.
Why Choose The Private Clinic
Highly experienced surgeons and doctors who have years of experience in Vaser liposuction
Outstanding hospital facilities.
Competitively priced for our expertise and experience.
With over 35 years' experience of Cosmetic medical Excellence, you are in expert hands.
24 hour patient helpline to ensure you are always in the best of hands.
As many post-operative care appointments with your surgeon, doctor and nursing team as required.
One year cover for all surgical, hospital and nursing care, in case of any medical issue giving you peace of mind.
Our Medical Team
The Private Clinic has been working in the cosmetic industry for over 35 years, and use only the best treatments and procedures from leading medical practitioners.
Dr Wolf has many years experience. They utilise their advanced experience and knowledge to ensure you achieve the results you want. Our medical team take your complete body into consideration when assessing how to sculpt and transform, meaning your results will always be in proportion the rest of your body.

Dr Dennis Wolf
VASER LIPOSUCTION SURGEON
BSc Honours – South Africa, 1991, MBBCh – South Africa, 1994, MRCS – Edinburgh, 2005, DO-HNS – 2005, Postgraduate in Business Administration
GMC Number: 4773959