There is a wealth of terminology and jargon out there on websites and in adverts that can easily confuse. Budding medical students study hard for a reason. With profits on the line and regulation thin on the ground, as a potential patient, you should arm yourself with information to help protect yourself and minimise risks. The internet is there for you to utilise, affording you access to the right information and reviews of treatments and clinics. We urge you not to miss the opportunity.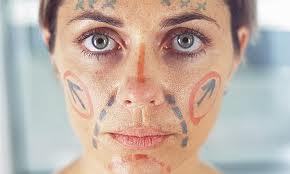 At our clinic, there is no sell without the right information. We abide by BAAPS guidelines about 'informed consent' and a 'cooling off' period, affording patients the time and space they need to make the best informed decision they can make. We support legislative proposals to regulate the industry & we follow BAAPS guidelines and abide by CQC and GMC rules to afford you the best care possible in the UK.
Your Rights
As a potential patient, we always hope you'll consider us for your treatment, when the time comes. One way we like to try and make this come true is by providing you with honest, professional and straightforward advice, so you can make up your own mind. Furthermore, knowing how the cosmetic industry works is crucial for anyone considering procedures because cowboy surgeons and doctors across the globe are exploiting the lack of awareness and offering promises with no protection or guarantee for patients.
The Care Quality Commission (CQC) ensures that our staff and medical teams are properly trained; our products are safe and controlled as well as providing support to patients. The General Medical Council (GMC) is a registry for doctors practising in the UK and they ensure doctors are experienced enough and proper standards of medicine are carried out. We take regulation seriously as we see firsthand the effects of malpractice as patients as people turn to our clinic seeking corrective surgery.
In our position, we feel it is our duty to ensure our practices are as safe as possible and ethical, before, during and after each treatment. Our blog is designed to complement the main part of our website with the latest news in the industry as well as health advice related to our procedures. Our website is regularly updated with verifiable patient testimonials, which adhere strictly to regulatory standards. If you have any questions, feel free to ask.
The Private Clinic
At The Private Clinic we hope that our honesty pays off in the end. We are not a conveyor belt of procedures. Our prices reflect the quality, care and experience we feel each patient deserves and needs.