Consultant Plastic and Reconstructive Surgeon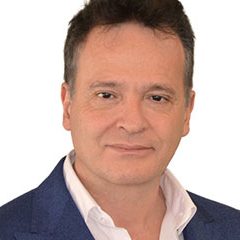 About Mr Roberto Uccellini
Consultant Plastic and Reconstructive Surgeon, Mr Roberto Uccellini has devoted his whole career towards promoting the highest standard of care to each and every one of his patients. He is dedicated to this highly rewarding field of surgery and he is committed to the pursuit of excellence in Aesthetic Plastic Surgery.
Mr. Roberto Uccellini specialises in Aesthetic Plastic surgery and Liposculpture (MicroLipo) of the facial area and body. He is highly experienced and strives to ensure natural results with minimal downtime and has been sculpting patients for decades.
A consultation with Mr Uccellini will be a relaxed and extensive conversation that will focus on your needs and the options available. He will give you an open and honest opinion of your medical condition, your aesthetic concerns and your suitability for surgery. He will always give priority to your safety and well-being and he is well practised in creating opportunities to discuss alternatives.
Mr Roberto Uccellini is available at our London Harley Street clinic.

Treatments performed by Mr Roberto Uccellini
Research led by Roberto Uccellini and Professional Recognition