If you have bathroom cabinets and drawers full of creams, lotions and washes all aimed at clearing acne then the title of this blog is most likely a common search term in your google history.
Adult acne typically affects adults in their 20's or 30's but this doesn't mean that those in their 40's or 50's are immune. 80% of adult acne occurs in women and this is usually because hormones are often a direct cause.
Hormonal changes most often occur due to monthly cycles, pregnancy and polycystic ovary syndrome.  What hormonal changes can do is alter your natural sebum production, causing more to be produced resulting in the appearance of acne.
Adult men are not out of risk however, many adult men in their 20's and 30's can suffer from adult acne despite them not having the same fluctuation in hormones as females do. Excess sebum production in males especially can be down to genetics making them just as prone to acne as females are.
So what can be done?
Just like all types of acne, adult acne can be stubborn and what may work wonders for one person, may have no effect on another person.
Here at The Private Clinic we work to treat adult acne especially by addressing the very cause of the spots; the bacteria.
Our N-Lite treatment is one of the most effective laser treatments on the market.
N-Lite – What is it?
N-Lite is a laser treatment which uses a visible yellow light to mimic damage to the skin which then stimulates the skin's natural response to wound healing – which results in new collagen being formed. The treatment was initially focused on reducing the appearance of fine lines and wrinkles but practitioners soon noticed that it also greatly improved the appearance of acne. The N-Lite is used to reduce and control active acne.
To find out more about the N-Lite treatment see our previous blog here;
N-Lite – How does it work?
The N-Lite laser treatment works in 3 ways: firstly the light of the laser kills the bacteria which causes acne.  The treatment is carried out over the entire face which helps to reduce the risk of infection spreading but it also helps to stimulate the skin as a whole to produce new collagen resulting in a new healthy complexion. Lastly the N-Lite procedure also works to reduce inflammation which often provides patients with an instant improvement of the appearance of acne and a reduction in the formation of any new breakouts.
To find out more about how N-Lite works for acne see here;
N-Lite – How many treatments will I need?
We usually recommend patients to have 5 treatments of the N-Lite procedure but this will depend on the severity of your outbreaks.  Usually treatment is combined with other skin treatments such as a chemical skin peel.  Once a patient has completed their course of treatment, we do then recommend that they come back for top up treatments every 3-6 months to help keep the acne away.
N-Lite – Where can I have this treatment?
Our N-Lite treatment is available at;
London Harley Street, Birmingham, Manchester, Leeds, Bristol, Glasgow and Northampton.
We recommend that you book into a clinic of your choice for a free skin consultation where you will be able to discuss your concerns and your practitioner will be able to suggest the best course of treatment to suit you. In some cases you may be advised to have an exfoliating treatment such as a microdermabrasion before your N-Lite treatment to help remove any dead skin cells which can create a barrier that reduces the amount of light that your skin is able to absorb which can affect the overall results of treatment.
It if it decided that N-Lite treatment is the best treatment for your adult acne then you will also be required to have a patch test at your initial consultation.
N-Lite – Before and After photos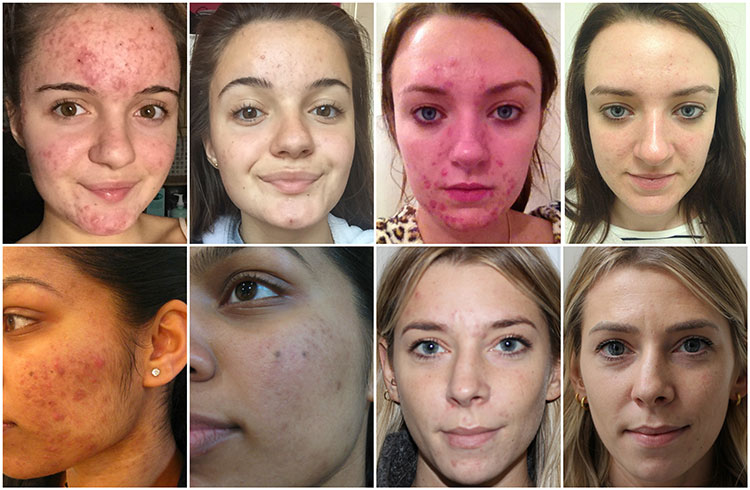 See more before and after photos here
N-Lite –  Patient Stories
Lindsey is our most recent N-Lite treatment success story. Struggling with hormonal adult acne she felt she had tried every lotion, cream and wash available before finally seeking specialist help from ou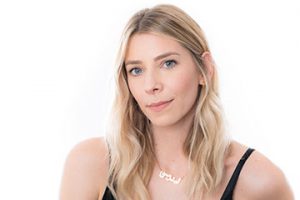 r experienced skin team here at The Private Clinic. Lindsey went ahead with N-Lite treatment combined with Obagi Blue Peel Radiance treatments and now a year after she initially started her treatment her confidence has soared and her skin is looking clearer, brighter and healthier.
"The results have given me my confidence back. I'm not uncomfortable going bare faced and don't feel sad when I look in the mirror"
Read more about Lindsey's story here.
N-Lite –  Patient Reviews
"I contacted the clinic as a last resort. I had always had clear skin until I hit my thirties when all of a sudden I started suffering with severe acne which seemed to be getting worse and worse, and the treatments from the doctor weren't having any effect.
I was sceptical at first, but decided I had nothing to lose, so booked the  N-Lite  treatment. I also used the Jan Marini face wash in conjunction with the monthly treatments.
After two months my skin was a little better but I was feeling a bit despondent because I had expected more, but Tracey reassured me to stick with it. And I'm glad I did! After my third and final treatment, the results were amazing. Sometimes, it's difficult to see, because you look at yourself in the mirror every day, but the before and after photographs were quite startling.
My skin is almost completely clear now and I am happy to leave the house without the layers of primer, cover up, foundation and powder that had become essential kit for me! My husband is very pleased as we can leave the house in a fraction of the time!
I wouldn't hesitate to recommend this treatment, and this clinic, to anyone who is unhappy with their skin – I don't think it overstates the fact to say it is life-changing. Thanks again." 
Kathryn, Bristol
See more patient stories here or reviews here.
The Private Clinic
We are the UK's leading non-invasive and minimally invasive cosmetic group of clinics and have some of the most experienced specialists in the industry that can advise on the best treatment for acne. We treat thousands of patients every year and pride ourselves on our knowledge and expertise. All of our Clinics are registered with the Care Quality Commission and The Independent Healthcare Advisory Services.
If you would like to discuss acne treatment options please call 03339209135 to book a free skin consultation.
*All of our patient stories are based on the personal experiences of our patients and represent individual body shapes and results. Please bear in mind that results may vary from person to person. All testimonies are provided voluntarily by our patients and clients. Their comments have not been altered in any way, and their experiences are their own.